The bathroom sink is one of the essential items in any bathroom, as you can't find any bathroom without a sink. In the past, bathroom sinks were used for many purposes; due to the shower and bath; people want the bathroom basin to wash hands, clean teeth, and for wet shaves.
Bathroom sinks can be found in various styles and designs, from glass sinks to wooden and sinks made from actual rocks. There are many beautiful and modern designs of bathroom sinks, but for those of you who seek something a little different for your bathrooms, we made a selection of the top 10 artistic bathroom sink designs.
We love how good design can transform something humble, like a bathroom sink, into something breathtaking. So, feast your eyes on these 10 gorgeous examples.
1. Seashell Bathroom Sink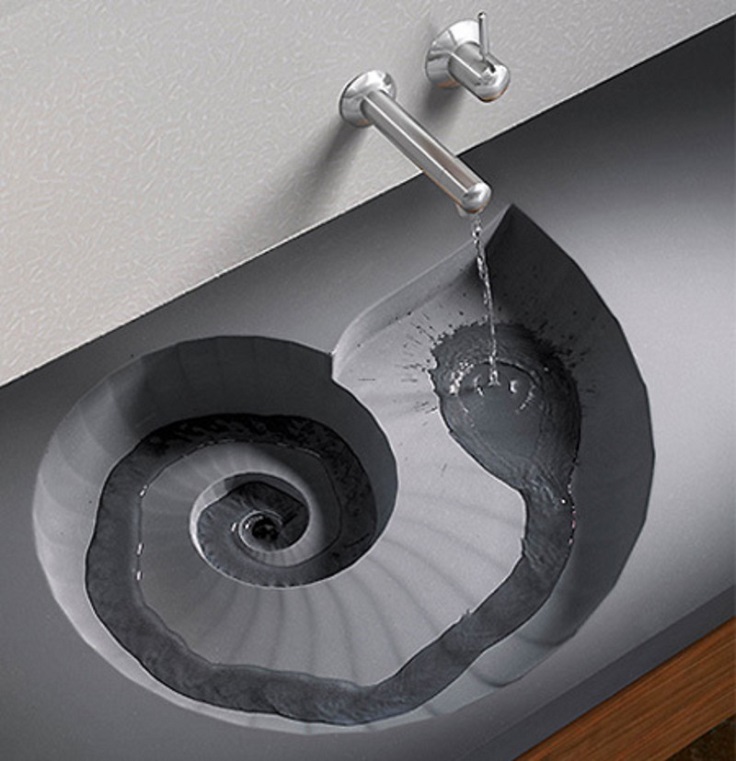 via iseecubed.com
This clever sink design shaped like the imprint of the shell should be the centerpiece of an interior bathroom design. Water follows spirals effect and flows into the drain on its own. It is very modern and unique!
2. Melting Ice Bathroom Sink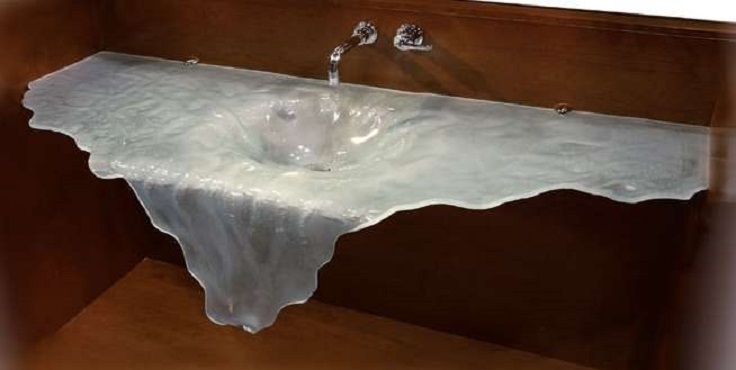 via trendhunter.com
This spectacular bathroom sink is like a manifestation of the water falling into it. The vessels seem so delicate, and they look like melting ice. This is surely an eye-catching artistic designed bathroom sink.
3. Coffee Cup Bathroom Sink Design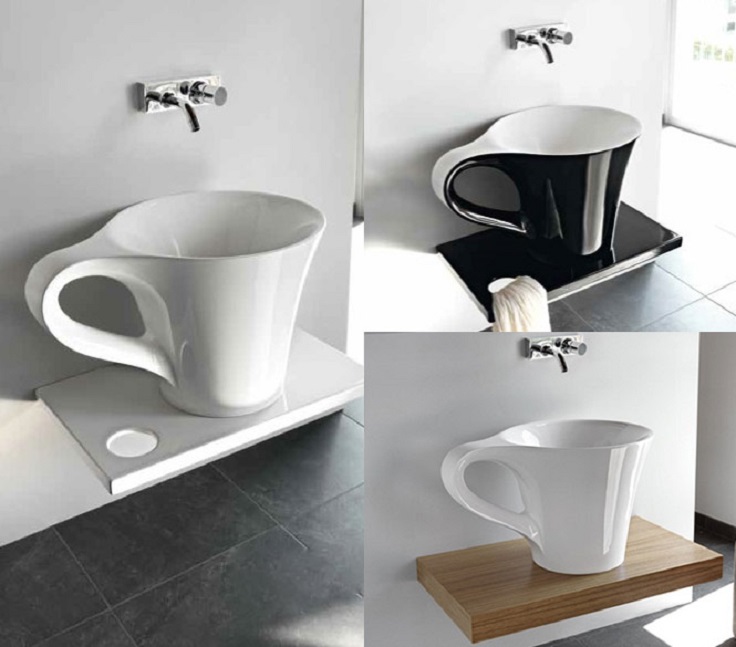 A basin resembling a huge coffee cup is charmingly suited for the purpose, with an integrated towel rail at the 'handle'; this piece speaks for itself, so team with simple surroundings and a minimalist wall-mounted faucet. Clean, seamless vessels become contemporary works of art when stark white ceramic is adorned with striking black line work and pattern, and the simplicity of a single sheet of curved glass floating beneath a waterfall faucet is clearly stunning.
4. Fairy Tale Bathroom Sink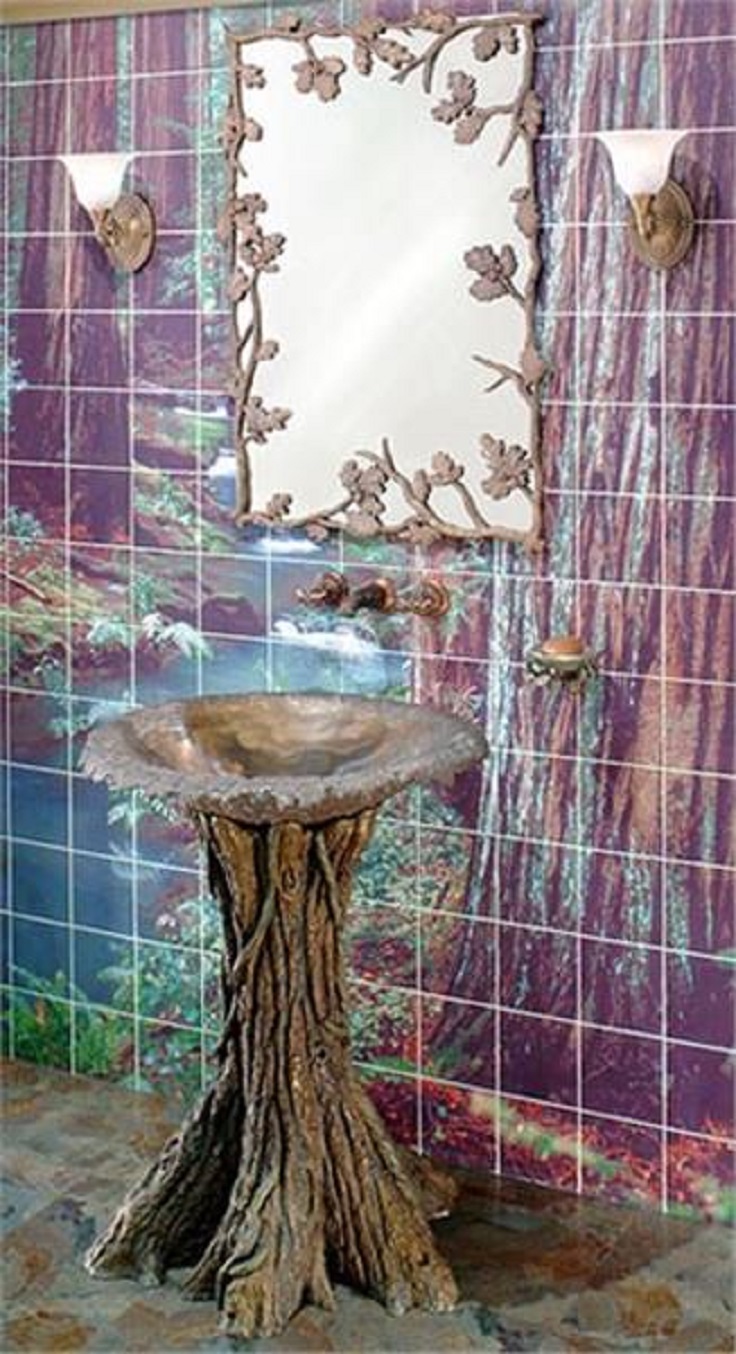 via sinkgallery.com
Modern materials and design have brought new life to the bathroom sinks. This is an example of transforming traditional bathroom pedestal sinks from white porcelain into a piece of art. Take a look at this bathroom sink and step into the world of fairy tales.
5. Aquarium Bathroom Sink
This aquarium bathroom sink is unusual, for sure, but adds an eccentric touch for those who appreciate a unique design. The aquarium sink has a removable top, which facilitates cleaning and two circular entries for fish feeding. It features a large sink light, and an engine is included for filtration, water circulation, and oxygenation.
6. Premium Unit Bathroom Sink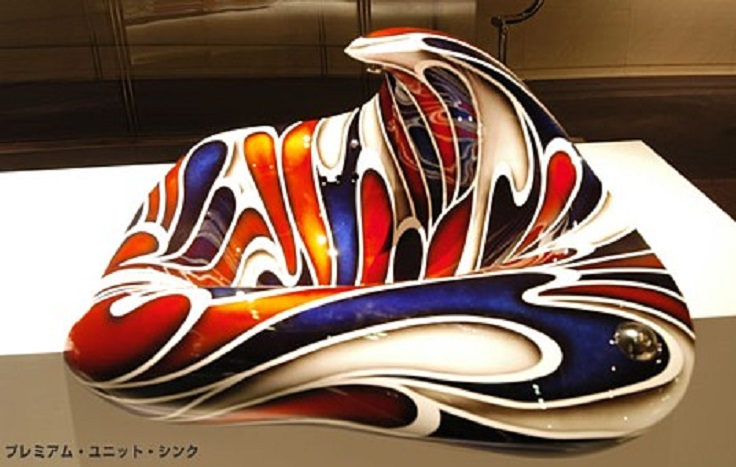 via pinktentacle.com
The artist Tetsuya Nakamura designed this premium unit bathroom sink from fiber-reinforced plastic and painted with colorful, fluid patterns meant to evoke a sense of speed with the DIY in mind. This bathroom sink has definitely a wonderful curvaceous, luxury and artistic appearance.
7. Concrete Art Bathroom Sink
via concreteart.com
This artistic bathroom design is a great idea for kids, they would love it, and it would be a lot of fun in the bathroom. The bathroom sink has a contemporary, modern and fashionable design. Simple adorable!
8. Wooden Maze Bathroom Sink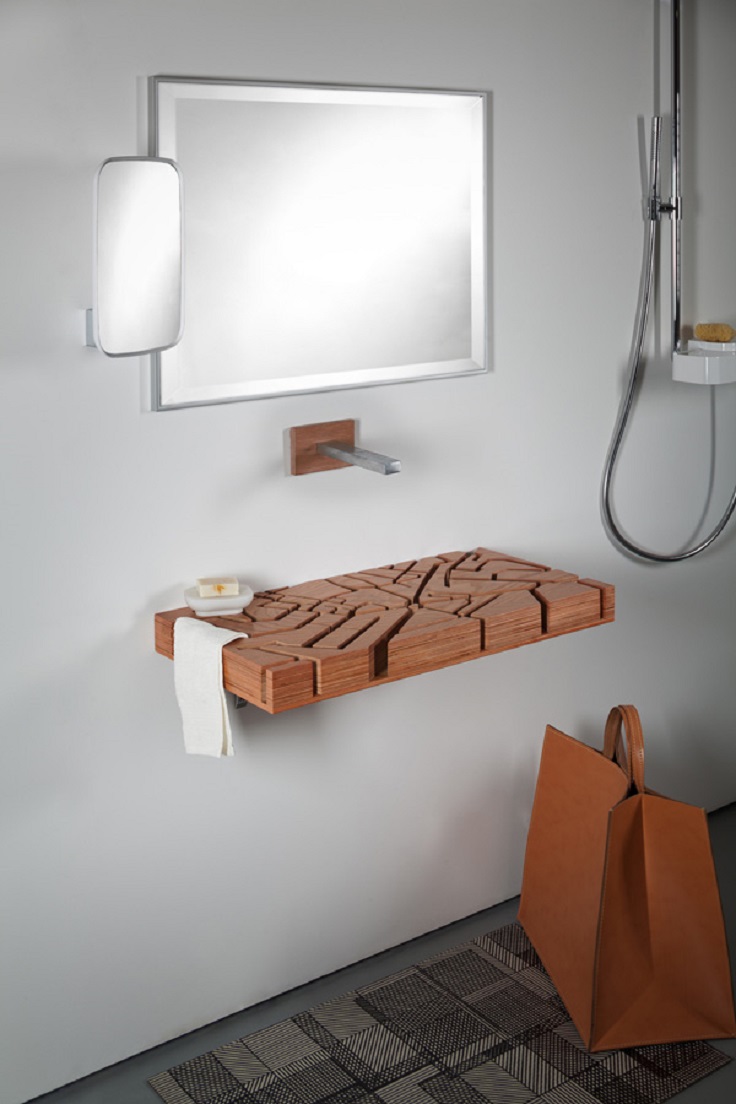 via yankodesign.com
This striking design brings an entirely new meaning to the water basin, using a beautiful arrangement of ducts and channels like a 3D topographic map. While the spacing between channels may seem random, the wooden map actually represents a portion of the streets in London's central part! The designer of this unique piece of art is Julia Kononenko.
9. Flower Bathroom Sink
This design is inspired by nature and build with natural, local, and salvaged materials. The flower bathroom sink is simply wonderful!
10. Abisco Washbasin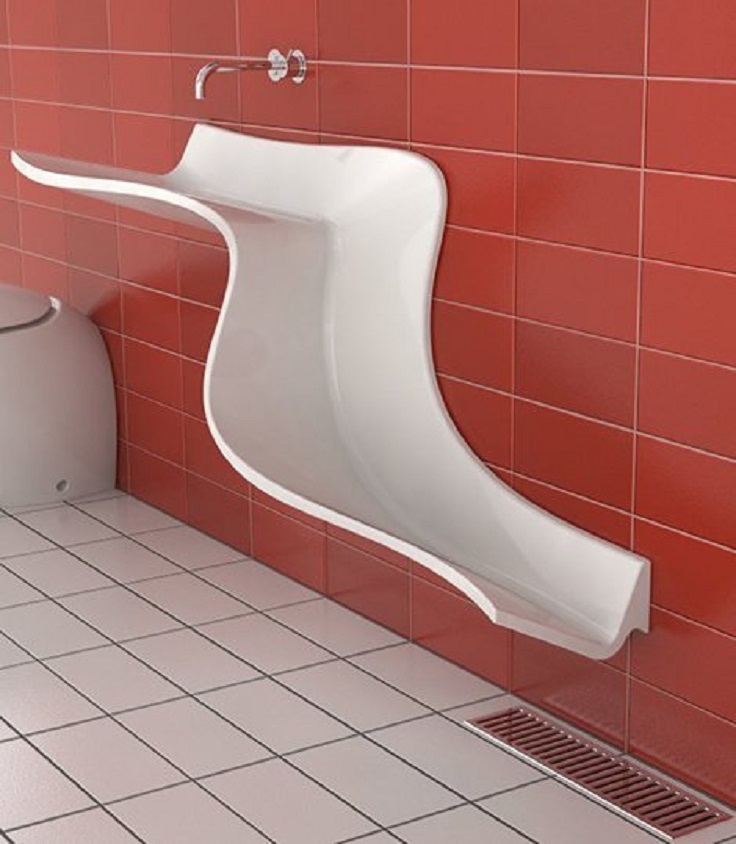 The Abisko Washbasin from Kumar is a totally new concept for our modern lifestyle. Inspired by the unspoiled waterfalls of the Swedish National Park Abisko, the sink is unfettered by pipes. Nor does it allow water to accumulate in a big tub, something designers Johan Kauppi and Lars Sundström deem unnecessary. Breathtakingly brilliant, an extraordinary sculptural piece!