Considering that the fall is coming step by step, it's good to know how to warm up our soul with some nice autumn recipes. In this period of the year we have apples in abundance, so we can use them in different ways. Beside eating fresh apples, which is the best choice, let's make some delicious apple pies too.
The apple pies are all similar, but the various toppings take the pie to a whole new level. In all these 10 apple pies, you will find the combination of crispy and soft at the same time. They are all crispy from outside, and soft from the inside thanks to the baked apples, which are melting in your mouth. Let's celebrate the fall with some good apple pie recipe in combination of cup of tea!
Classic Apple Pie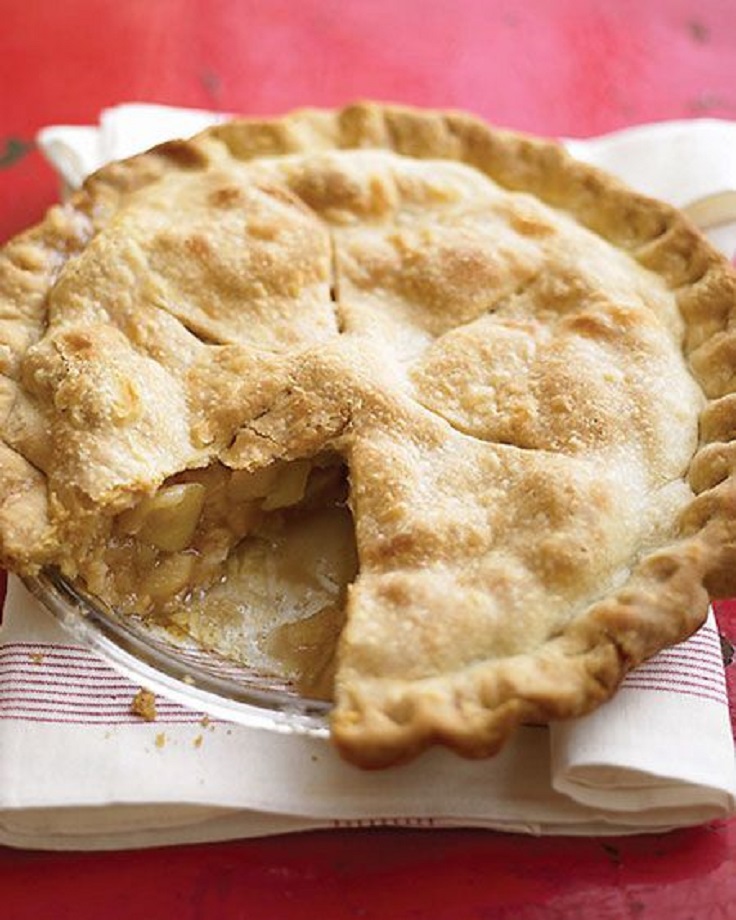 via laurenconrad.com
Let's begin with the classic one. Simple but delicious. If you don't want mixing different flavors, this one is perfect for you. The top of the pie is crispy, while inside is so soft, thanks to the apples.
Caramel Apple Pie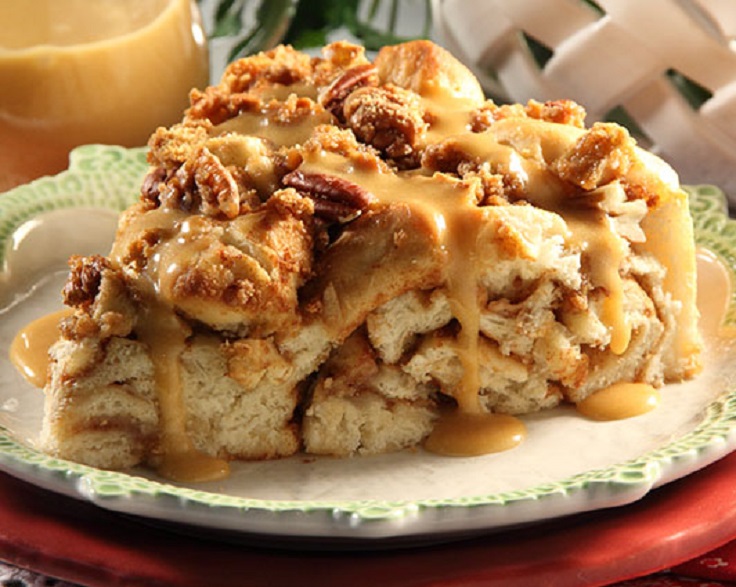 via rhodesbread.com
We already know how good is the combination of apples and cinnamon, but can you feel the power of adding caramel too? Nothing can be better this fall than the caramel apple pie.
Apple, Pear and Cranberry Pie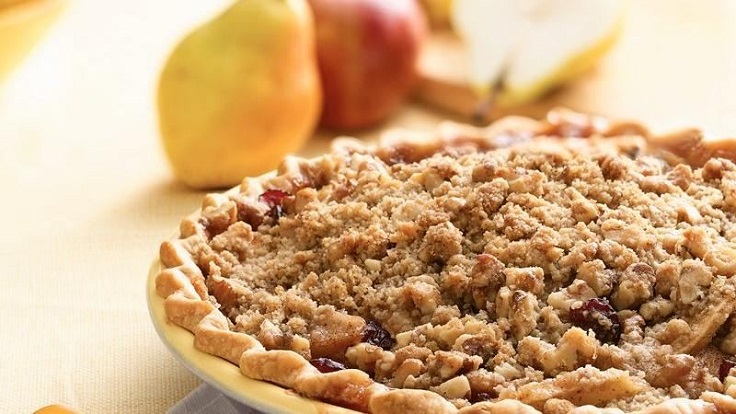 via bettycrocker.com
Enrich your apple pie with adding some fresh pears and dried cranberries. The topping of walnuts and brown sugar make the pie tastes incredible.
Apple Praline Pie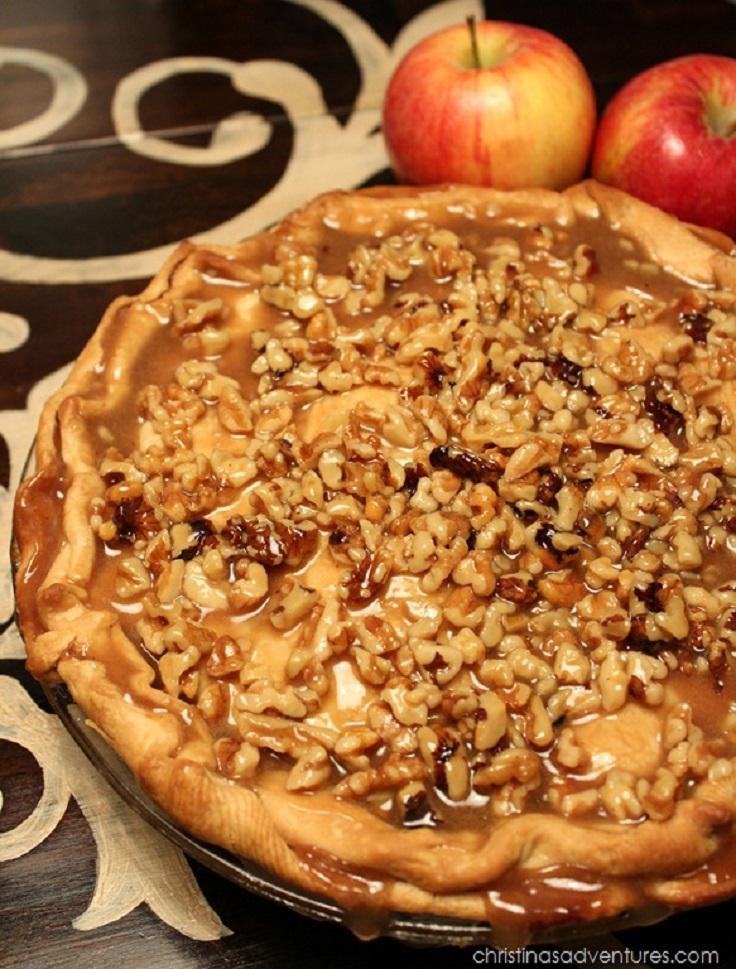 Once the pie is done with baking and the topping has cooled, pour the topping over the top of the pie.  Allow it to sit for another 10 minutes, then serve and enjoy.
Blueberry-Apple-Peach Pie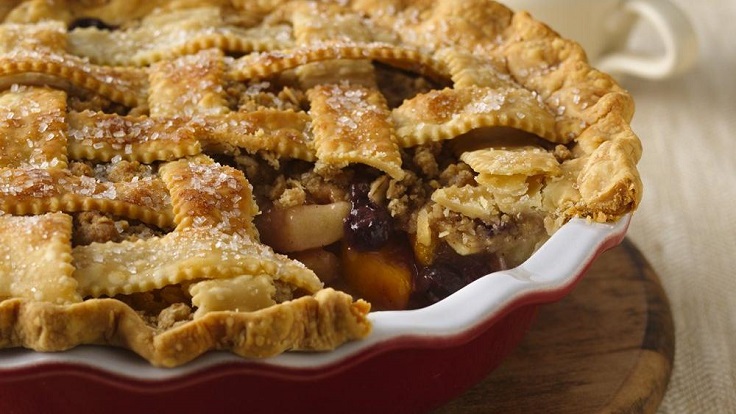 via pillsbury.com
The more different kind of fruits you add in the pie, the more glamorous taste has it. This time we are talking about the combination of blueberries, apple and peach. What do you think about it?
Caramel Pecan Upside Down Apple Pie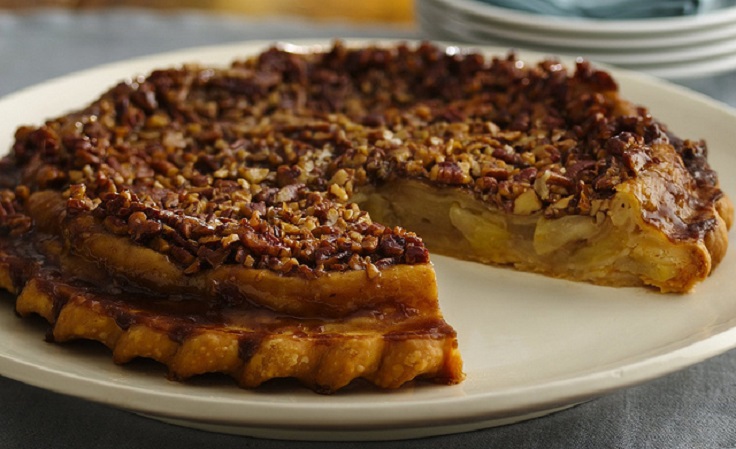 via pillsbury.com
Our best friends are so in love with this pie. They have tried so many times to make it, but our way of preparing and making makes them every time they are coming to visit us, to ask to host them with nothing else but this pie.
Apple Pie Dump Cake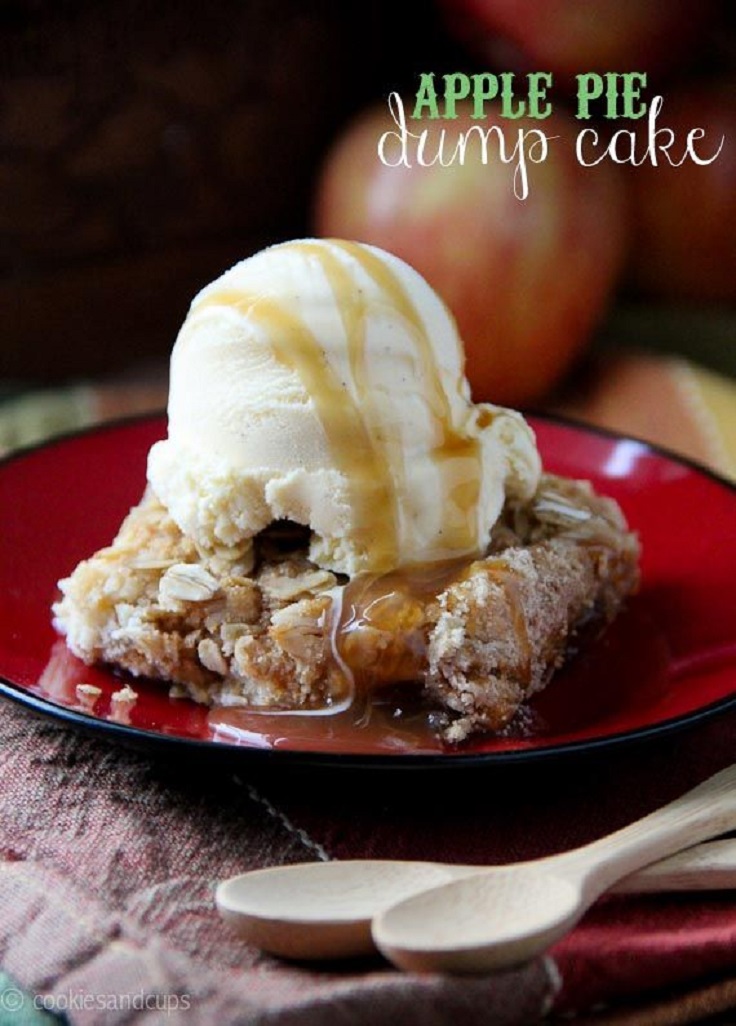 It's said that this apple pie dump cake is advancement in dessert evolution. What makes this apple pie so special, we think is the ice cream ball at the top of it.
Apple Pie Sandwiches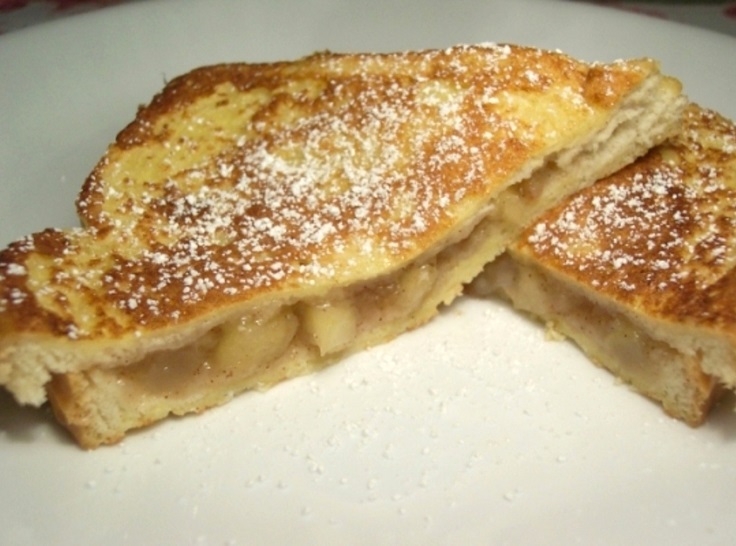 via myrecipejourney-lillian.blogspot.com
If you like French toasts, try this new recipe. Instead of making salty French toast, this time make them with apples. Not fresh apples, but prepare them with the same method of making apple pie.
Apple Pie Cake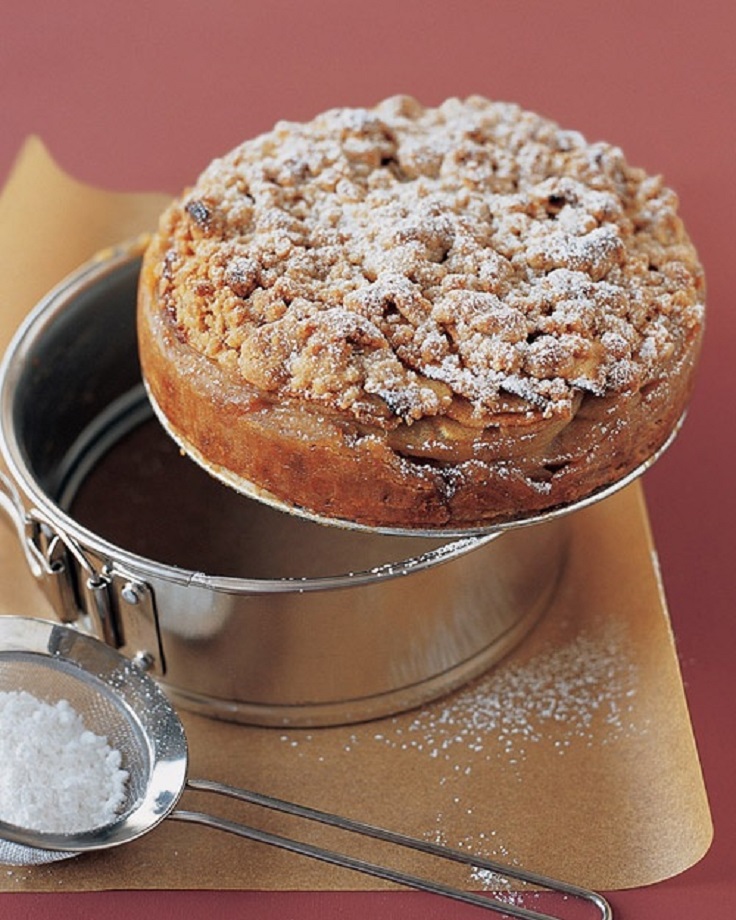 Transform the classic apple pie in a cake form. It is made with only six common ingredients, which says that it's easy to make, even it takes 2 hours total time for making, but is the baking process that last longer.
Apple Pie Bread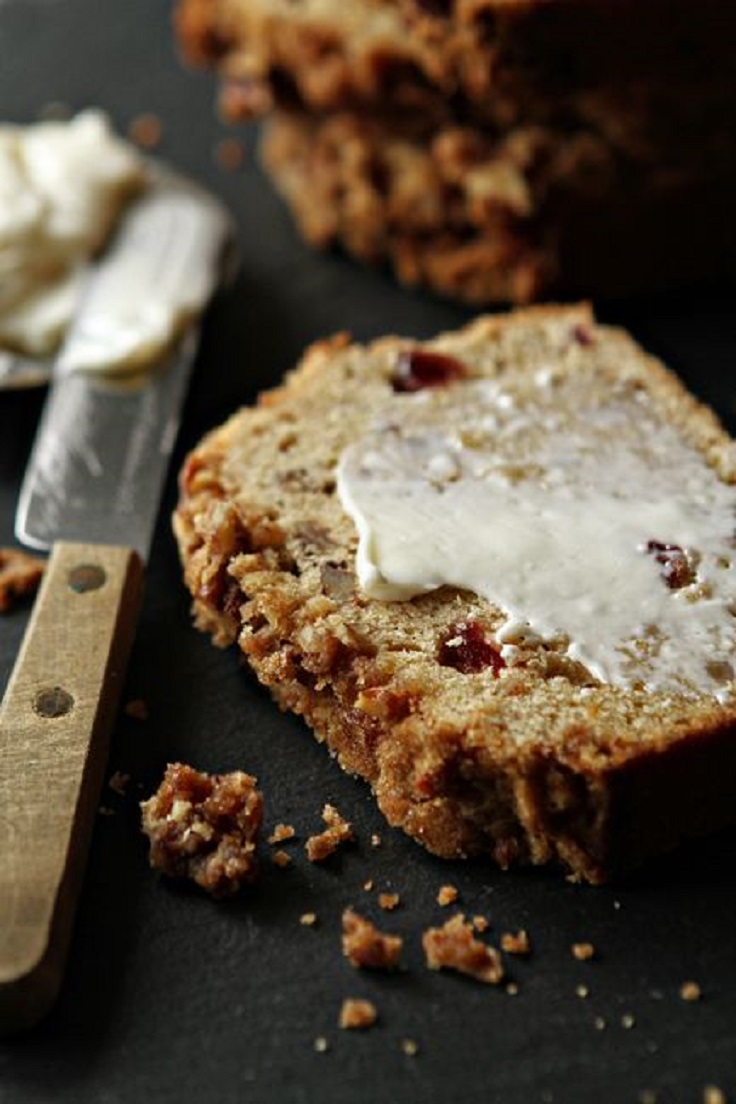 Like the previous apple pie made in a cake form, why not to make also in a bread form. It could be perfect for cutting it on slices and have it for breakfast with adding for example peanut butter at the top of it.