For new or experienced parents, there is nothing more important than the happiness and well-being of their most precious possession – their baby.
In these cold and harsh months, when the possibility of getting the flu, not to mention Covid, or some other illness greatly increases, it is necessary to keep your baby warm and cozy and the best way to do that is with a soft blanket that will not irritate your baby's gentle skin.
If you have a hard time finding a blanket suitable for you and you have a talent for sewing, crocheting, or knitting, we give you the top 10 baby blanket tutorials that will certainly satisfy your baby's needs and can also make perfect holiday presents for new parents.
Bright And Fun Crochet Baby Blanket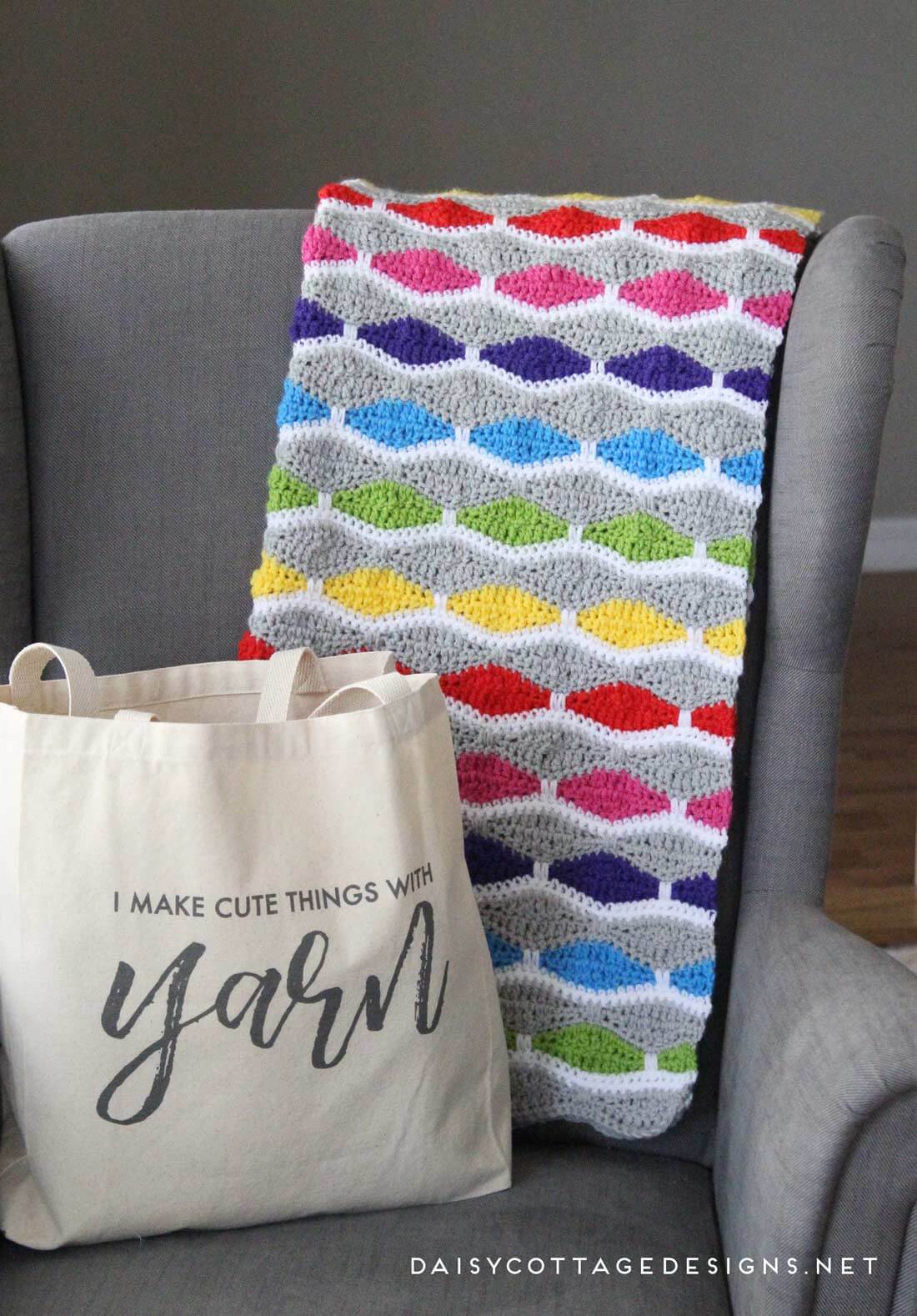 This design is great for the more experienced crocheters, and also those who can easily understand written pattern instructions. You can combine all the colors you want, or those that you have at home, and create the most perfect blanket for your little one.
Rainbow Baby Blanket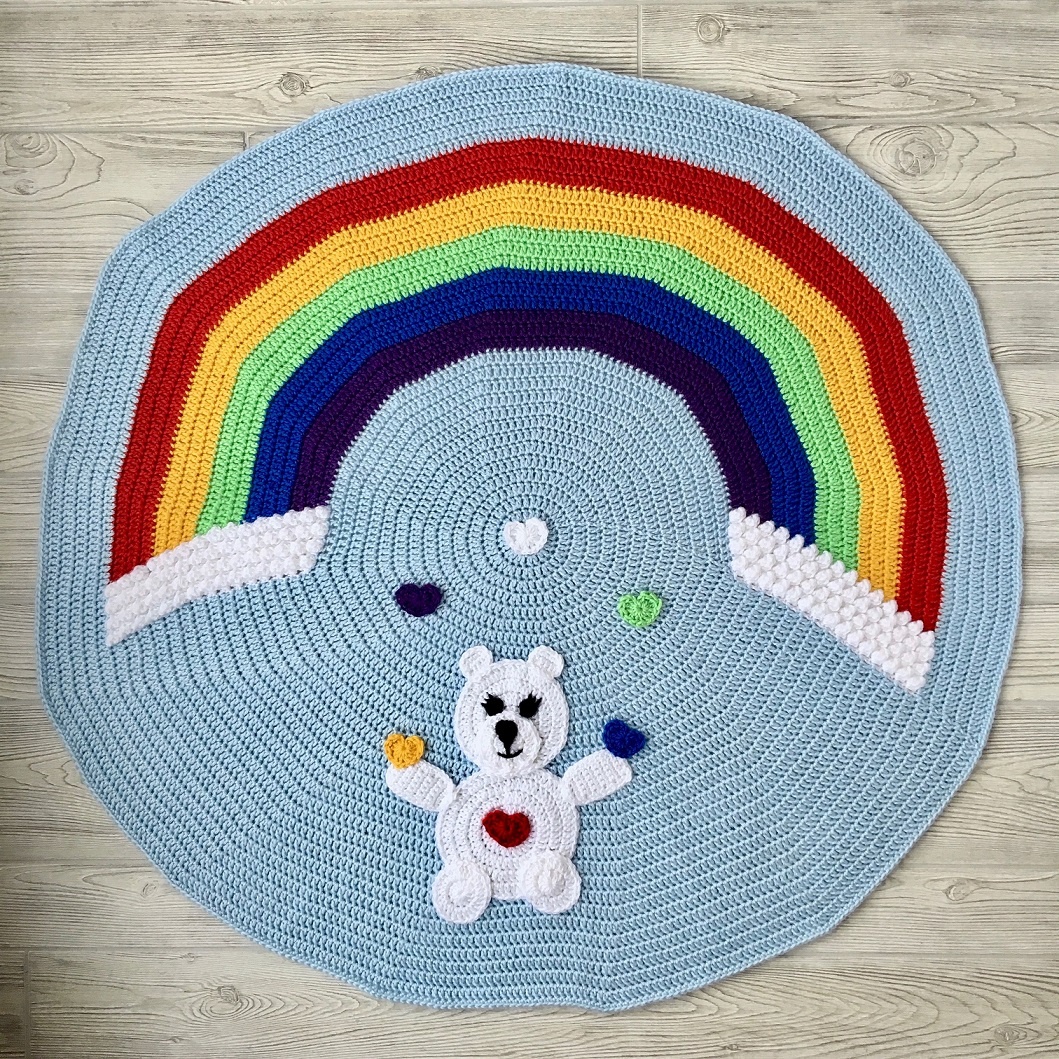 A Rainbow Baby is considered a healthy baby born after a miscarriage or stillbirth. The agony you feel after losing a child is never going to be forgotten. Yet the birth of a rainbow baby is a time of joy and healing. So is the blanket.
Bahama Waves Baby Blanket
For a crochet baby blanket, this pattern is a great choice and gentle, as the subtle chevron, being ideal for a baby blanket. It's a cute little blanket with the Ocean colorway to make the sweet little waves with the puff chevron stitch pattern.
Easy Baby Blanket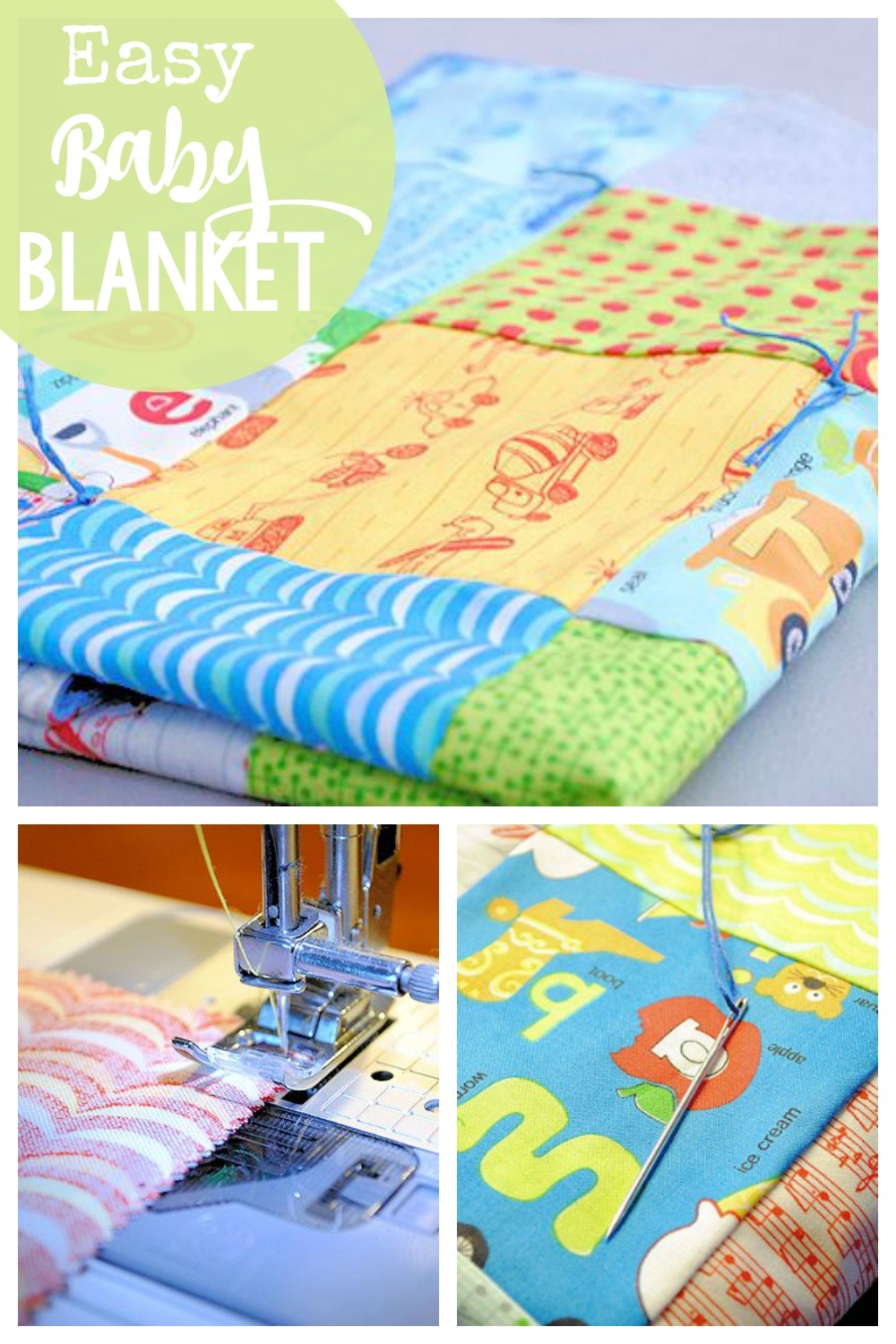 This is a daily easy sewing project even for beginners because it is only straight lines. All you need to do is measure the squares equally, or get a pack of premeasured pieces. you can assemble any pattern you like, and give the best gift to the new parents.
Sunburst Granny Square Blanket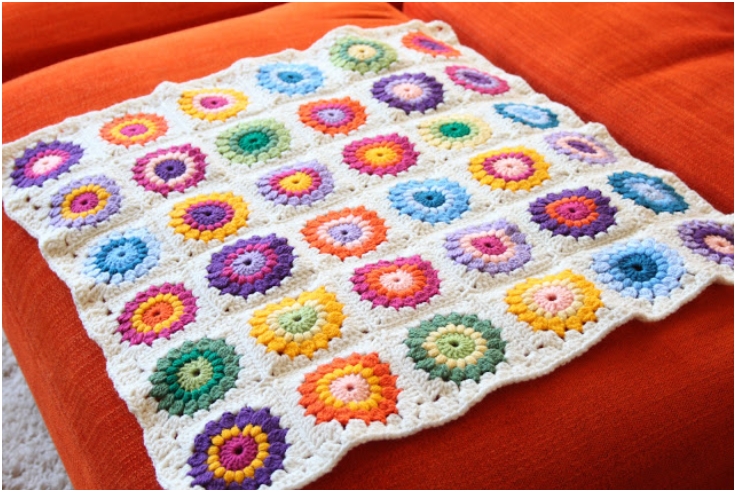 If one of your besties is going to be a mom soon, this is a great present. You can put all your love in it, choose the colors she loves the most, and if you know the baby's sex, you can also make it in a boy or girl version. It is so fun to make, and so relaxing while crocheting, that you wouldn't wanna let go of it until you finish.
Winter Cabin Baby Blanket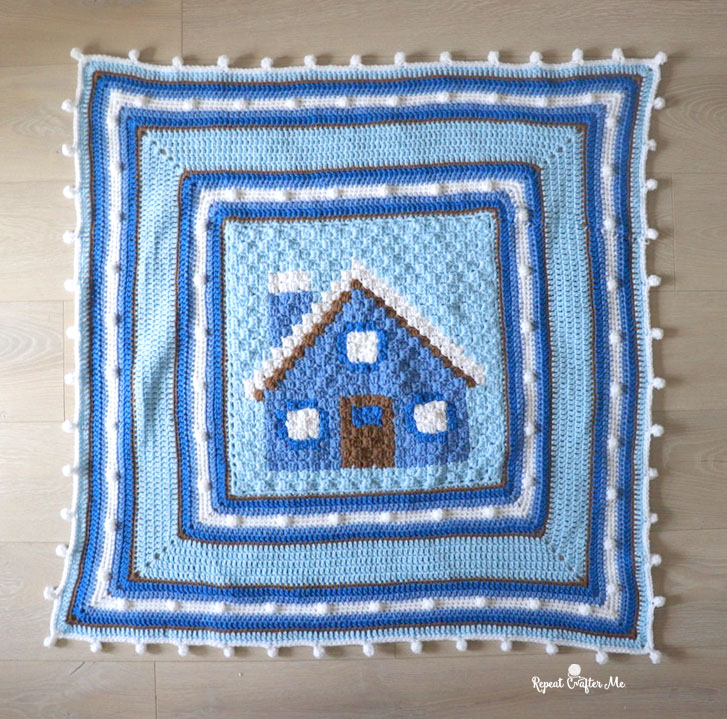 If you are expecting a new addition to the family during the winter, it is a great idea to surprise the new parents with this lovely winter-themed baby blanket. It might take some more skills to crochet it, but believe us it's really worth it. The new parents will love it, and the baby will certainly enjoy it.
Peeking Bunny Baby Blanket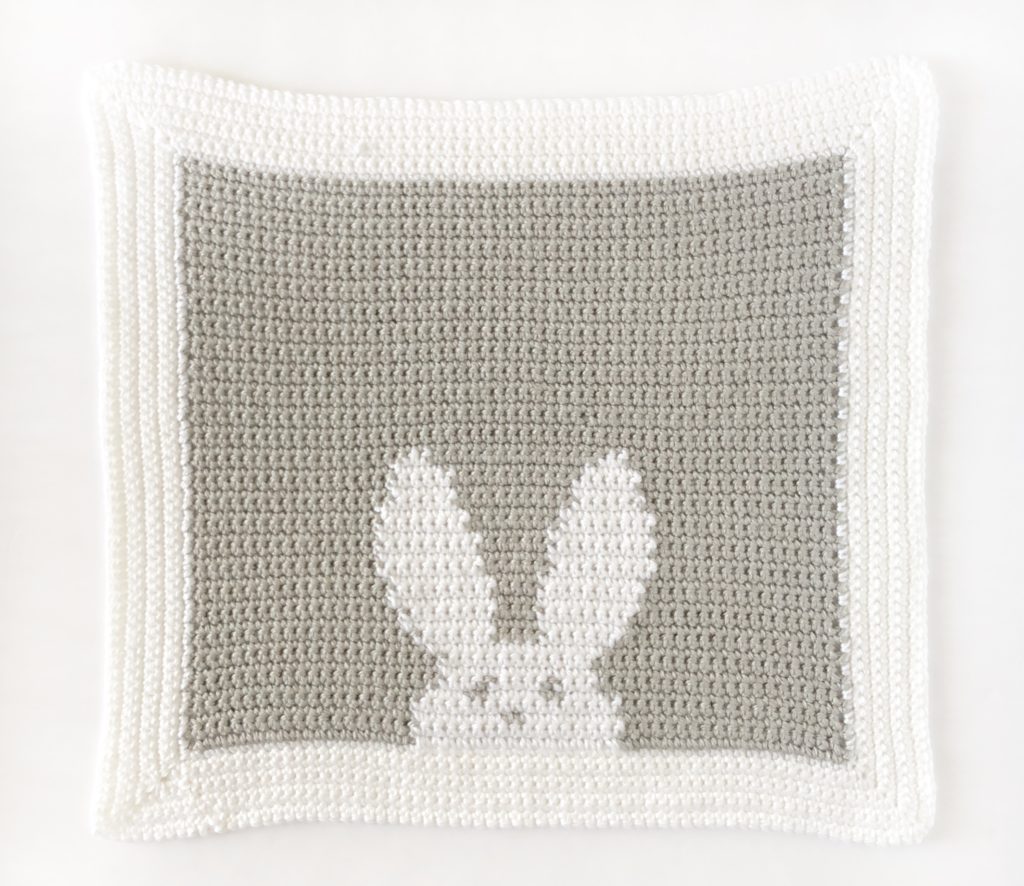 It's almost spring, so everyone's mind automatically turns to bunnies! It would be nice to have a modern crochet bunny blanket in hopes that maybe a springtime baby will join your family one day. It is an evergreen style and a great practical item for every baby on earth.
Simple Snuggly Baby Blanket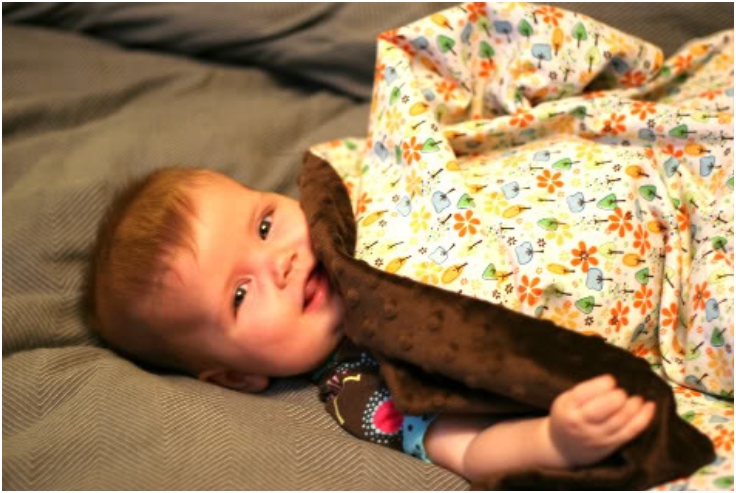 Use this tutorial to make your little sunshine their own trendy baby blanket without spending a fortune. Combine a cute colorful cotton fabric on one side, like fleece, and a comfortable snuggly soft piece on the other. Let them enjoy it to the max.
Crochet Ripple Baby Blanket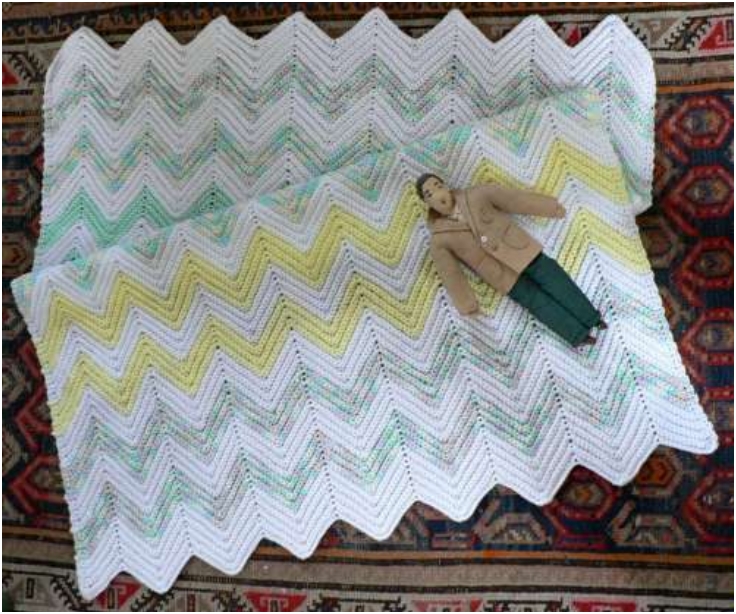 A brilliant idea to wrap the newborn baby that comes into the world in the winter season is this crochet ripple baby blanket. With the use of light yarn colors, the blanket looks awesome, the pattern is easy to crochet, and your grannies provide support whenever you want.
Bubble Quilt Blanket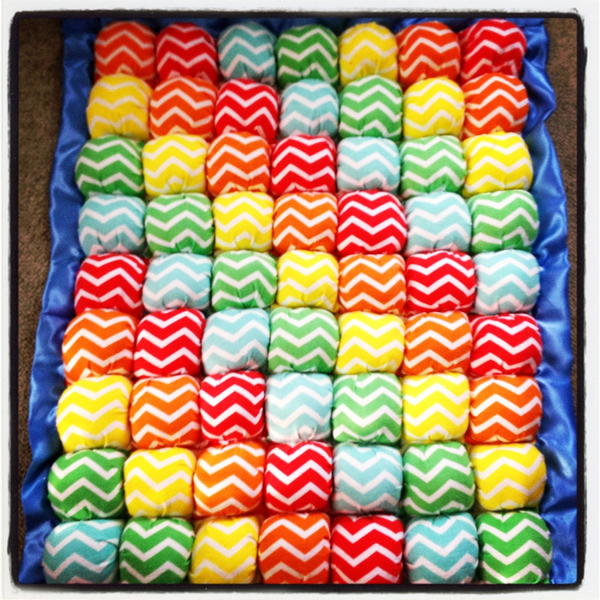 A special invention is this bubble quilt. It consists of several tiny pillows, all sewed together, creating a soft, bubbly surface for the baby to play on. Every new mom is going to love the quilt because she doesn't have to think about how the little one fell asleep on it since the puffs allow airflow through the canals between the tiny pillows.
Now that you've seen our tutorials, get inspired and start creating the best gift for the new arrival in your family or closest friends. And don't forget to tell us about it in the comments below.