The time you spend at the beach is probably the most relaxing time during the whole year. Many quotes refer that all of the problems disappear while you are at the beach and this might be true. But still, there is only one little concern that remains – the beachwear fashion.
As long as the fashion changes from season to season that's how the beachwear styles changes. Every summer season there are many beachwear trends that everybody follows up. In this article, we remind you of the top 10 beach essentials for this upcoming summer!
1. Bikini Or Bathing Suit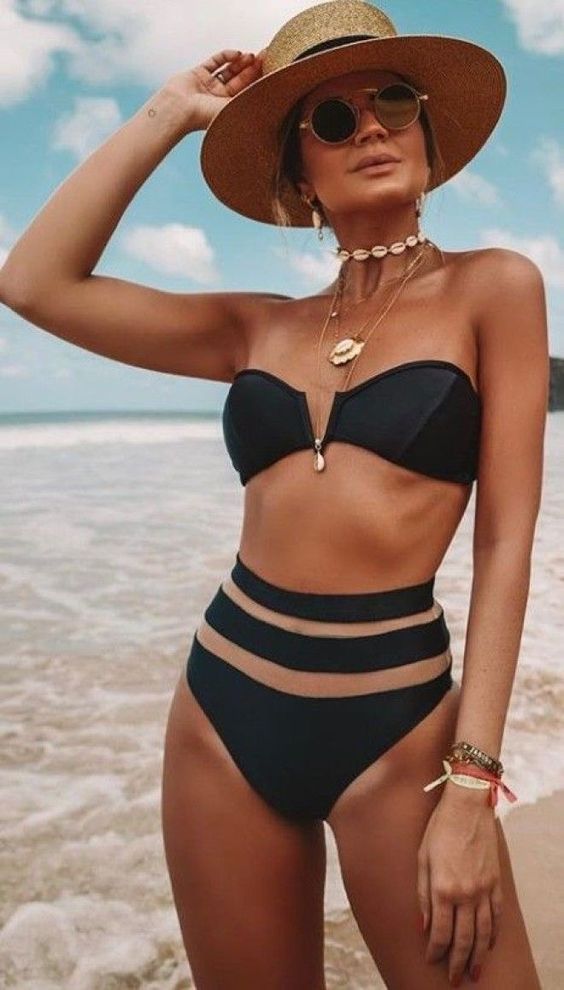 Via pinterest.com
Even at the beach, there is a trend. A fashionable swimming suit that matches your body shape is the very first essential you need to pack before hitting to get a suntan. If the beach is a vacation that requires planning, then pack a few different colors and trends of bikini. Apart from the classic black and nude colors that can never go wrong, this summer the neons are back in trend. Hot pink, lime green, tangerine are the colors that reflect on the sunlight, thus you will be spotted by the eyes of many at the beach.
2. Hat In Any Color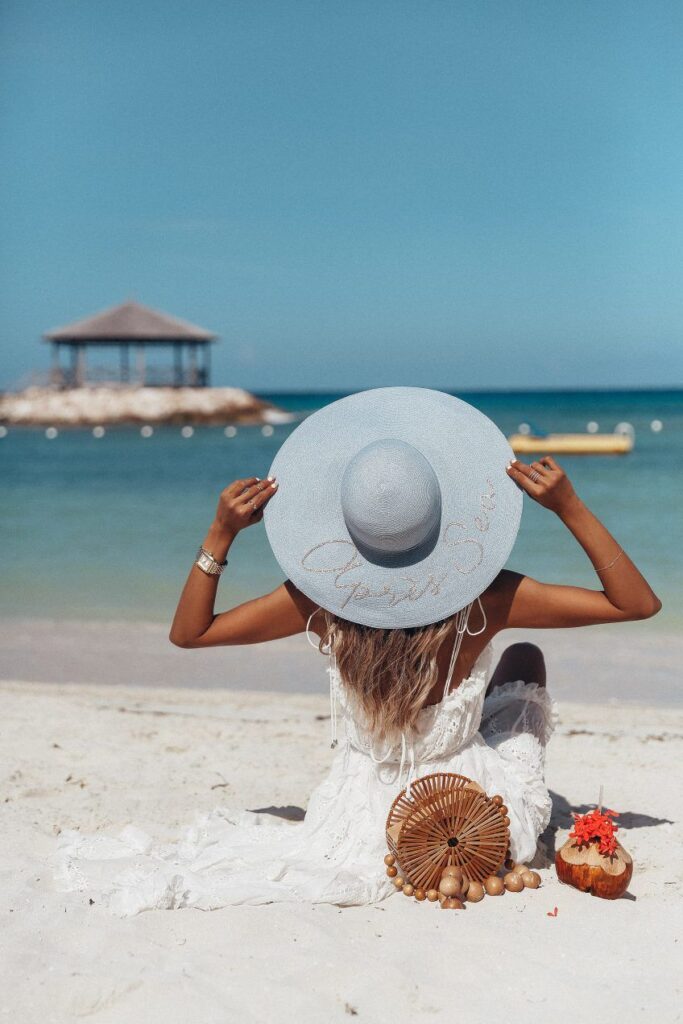 Via pinterest.com
Hats are another accessories that are always popular, regardless of the season. So when you will visit your favorite beach this summer a nice summer hat is a must. The summer hats will bring grace into your beach outfit and on the other side they will protect you from the hot sun rays. Super stylish essential you should not forget. Match your sunhat with your sandals or flip-flops or add matching jewelry if you are going to a beach party.
3. Beach Bag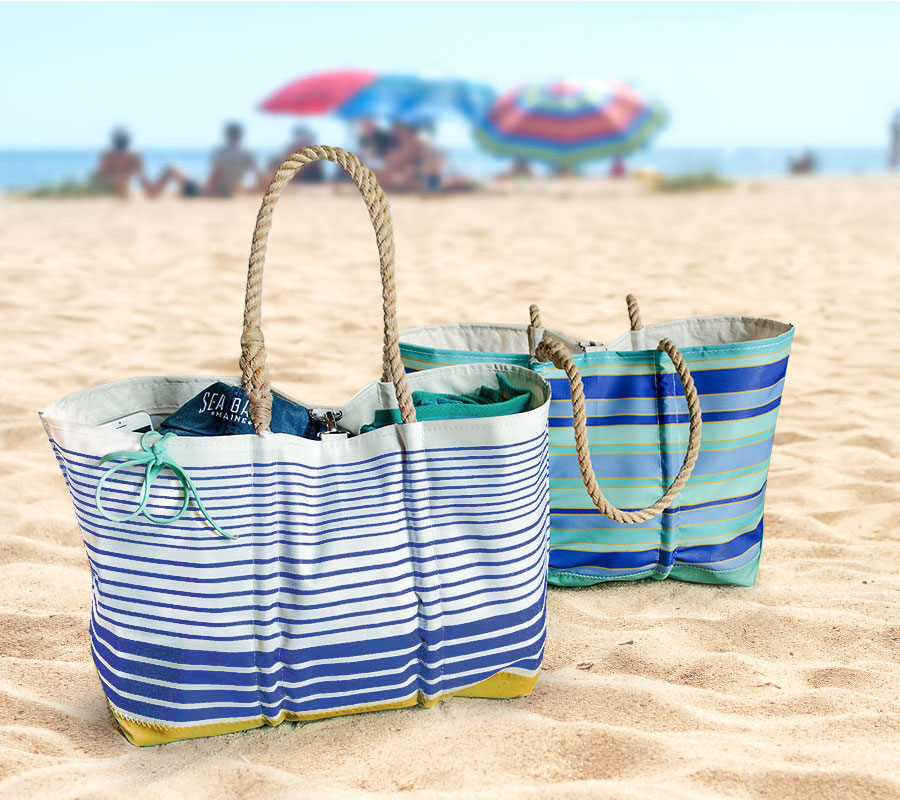 Via seabags.com
Women know that a bag of any shape and material is definitely essential when going to the beach. Such a useful accessory that mainly helps you to transfer all that you need for a day spent at the beach; from towels to books. Nowadays, there are plenty of different designs for beach bags. You can find totes, insulated beach bags, canvas, straw bags, etc. Their design can be paired together with your bikini or beach towel.
4. Beach Towel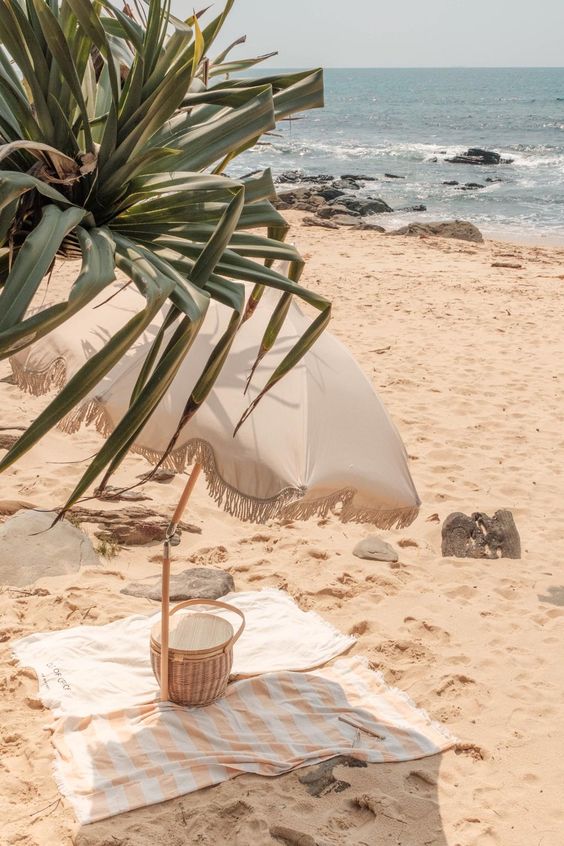 Via pinterest.de
A beach towel is usually made from a thinner material so it can dry quicker and easier in the sun. Also, it's essential that comes in different designs, colors, and shapes. Used like a little picnic blanket that protects you from the hot sand underneath, and to quickly dry the water from your body. Even though some beaches might have sunbeds, better cover them up with a towel so it doesn't burn you when you sit or lay down. Whether you're lounging on the sand, drying off after a dip in the ocean, or using it as a makeshift picnic blanket, a stylish beach towel is a must-have for your summer beach kit.
5. Sun Protection Cream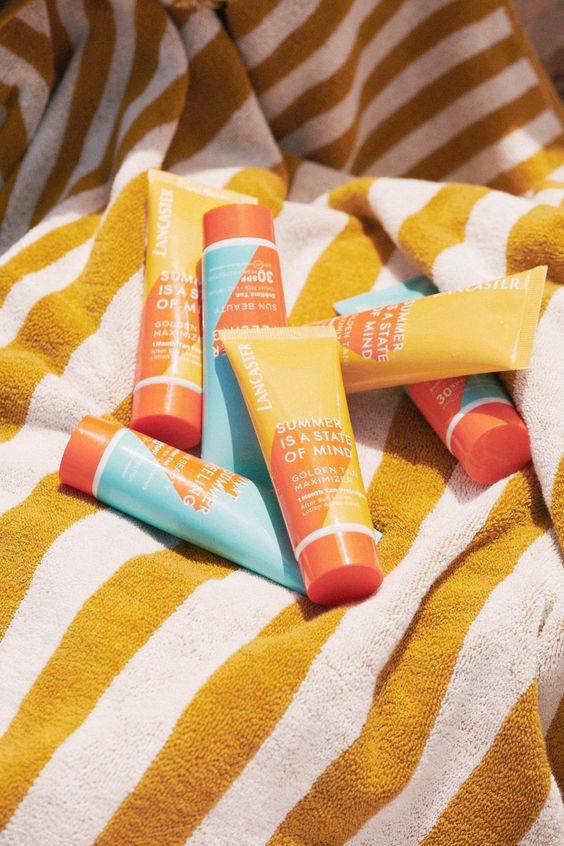 Via pinterest.de
Regardless of your skin tens quick or you are from the one that turns red like a lobster, protecting yourself from the UVA rays with sun cream, spray, or oil is a MUST. The UVA ray can damage your skin with conditions such as premature aging, eye damage, suppress the immune system, and also can cause skin cancer. In the hours when the sun is at its warmest point, it is recommended not to be under the direct sun but still, apply a cream with 50SPF especially face and shoulders. Don't forget to reapply every 2-3 hours.
6. Water Bottle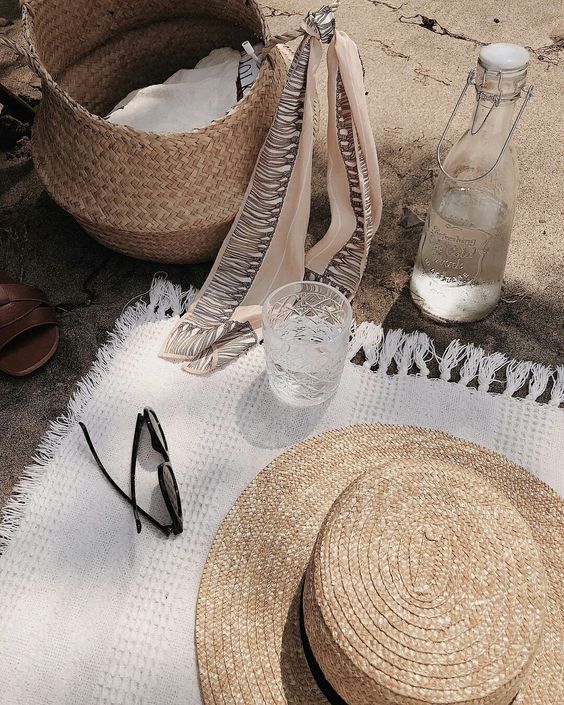 Via pinterest.de
When you are at the beach beside cocktails and juices you will need water. Buy a water bottle to stay hydrated! Water helps you cool down, and protects you from sunburn which is caused by dehydration, and when fluid is lost throughout the skin. Therefore drink plenty of water, avoid caffeinated and alcoholic beverages, but consume fresh fruits and veggies. DO NOT forget the water!
7. Sunglasses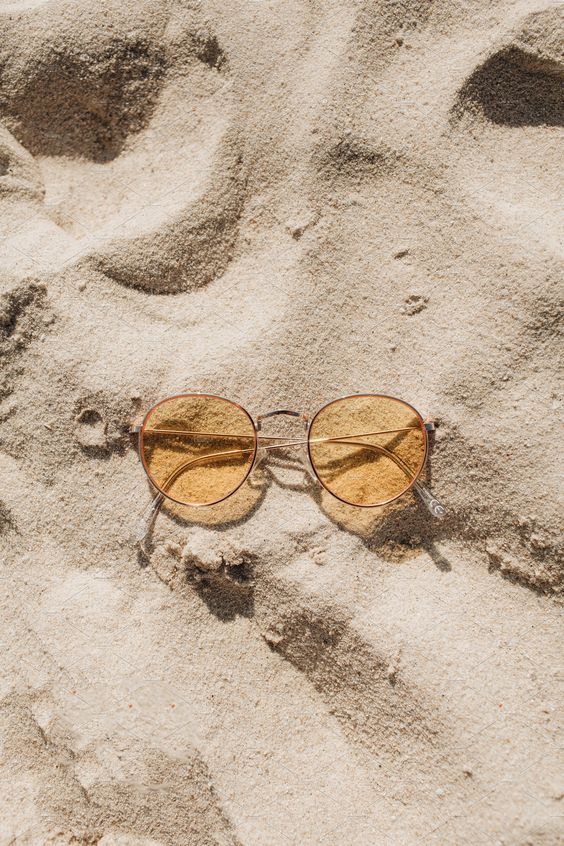 Via pinterest.de
When the sun rises probably the first thing which is the most needed are the sunglasses. The harmful ultraviolet rays from the sun can damage your eyes and the skin around them. Try to find nice and chic sunglasses so you could be the coolest at the beach. Again, match the colors with your bathing suit, dress, or sandals. Finish your outfit with a pair of stylish shades that protects you from the sun and add fashion to your beach look.
8. Book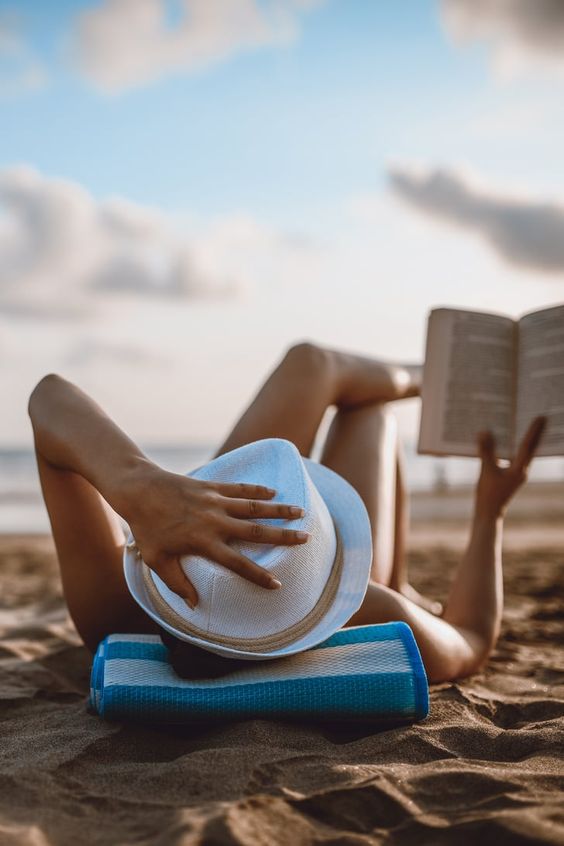 Via pinterest.de
Most probably you will not be bored at the beach especially if you are with a bunch of friends, but if you are a books lover then the beach is more likely your favorite spot for reading a nice story. Enjoy the beautiful sea sights while you are reading and relax in the wonderful weather or maybe sunset. A nice romance book can take hours away; time flies by and you got a perfect suntan. Get comfortable and get entranced.
9. Sandals Or Flip-Flops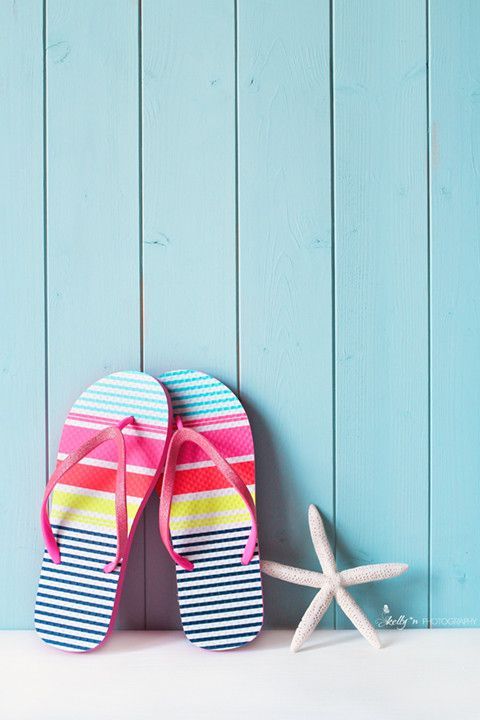 Via pinterest.de
As the name says, these comfortable rubber soles footwear come in so many different colors and designs; making a flip-flop sound when walking with them. They are popular for their comfort and convenience, precisely when at the beach while walking on the sand. They are also called thongs. Another comfortable beachwear is sandals. They are a great addition to your outfit, combined with a light dress, they will give you the desired chic look.
10. Beach Dress
Via pinterest.de
Summer creates happy moments and the first thing that comes to your mind when you hear summer is the beach and the sea. Light martial dresses are the best for hot days, as they won't make you sweat as much. Also, make sure they are not too tight to your body but instead pick a loose one for the beach. Any color with a nice design or one-colored is a total pick. Be the best dressed at the beach by choosing the most beautiful beachwear.