The French capital is one of the most visited cities in the whole world, but it is also one of the most beautiful. Paris offers everything that a city can offer to a tourist. With each step you take there, you will be amazed by the architecture, the history, the stories behind every little detail that make this city so irresistible.
You surely have heard that if you ever go there, you must take a photo of the Eiffel Tower, see Mona Lisa or have fun at Disneyland. However, there are so many other places worth visiting besides these! We picked our ten favorites, accompanied by pictures that will make you wish you are there. Scroll along!
1. Montmartre
via flickr.com
Montmartre used to be the most popular point among Bohemian artists during the Belle Epoque; today, it is one of Paris's most visited neighborhoods. There are so many reasons why everybody wants to see this place – it has narrow, cobbled streets surrounded by petite French houses, so many cafe bars and patisseries, artists on the streets, and everything is oh so charming! Not to mention that here is Sacré-Coeur Basilica and art galleries where visitors can see works by Picasso, Toulouse Lautrec, and Renoir.
2. Luxembourg Garden
The Luxembourg Garden, or Jardin du Luxembourg as it is called in French, is owned by the French Senate and was created by Marie de Medici's initiative in 1612. Today, the Luxembourg garden has so many flowerbeds and lawns, and people can sit in the park as pictured. Isn't this a lovely idea for a Parisian afternoon? This way, you can also enjoy the view of more than a hundred statues, monuments, and fountains.
3. Musée Jacquemart-André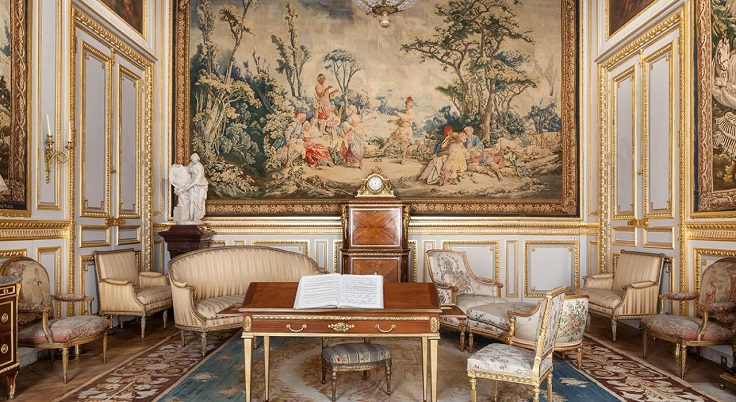 via musee-jacquemart-andre.com
The Musée Jacquemart-André is a private museum that was created from the private home of Édouard André and Nélie Jacquemart. Today in the museum is being shown all the art that these two collected during the years. The museum is separated into five major parts: State apartments, Informal apartments, Winter gardens, Italian museums, and Private apartments. The whole interior is breathtaking, so make sure to visit it!
4. Rue Crémieux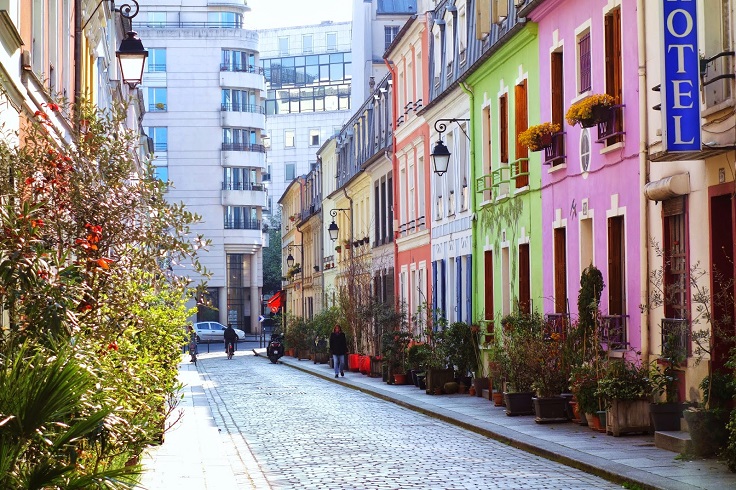 via parisladouce.com
Rue Crémieux is the most colorful street in Paris and is located in the 12th arrondissement, between Rue de Lyon and Rue de Bercy. It is a tiny street, but it offers something that tourists won't find in other parts of the city. The street is also called "Notting Hill of Paris," so wouldn't you like to see these pastel-colored, small houses with so many flowers and plants ahead of them?
5. La Cour Jardin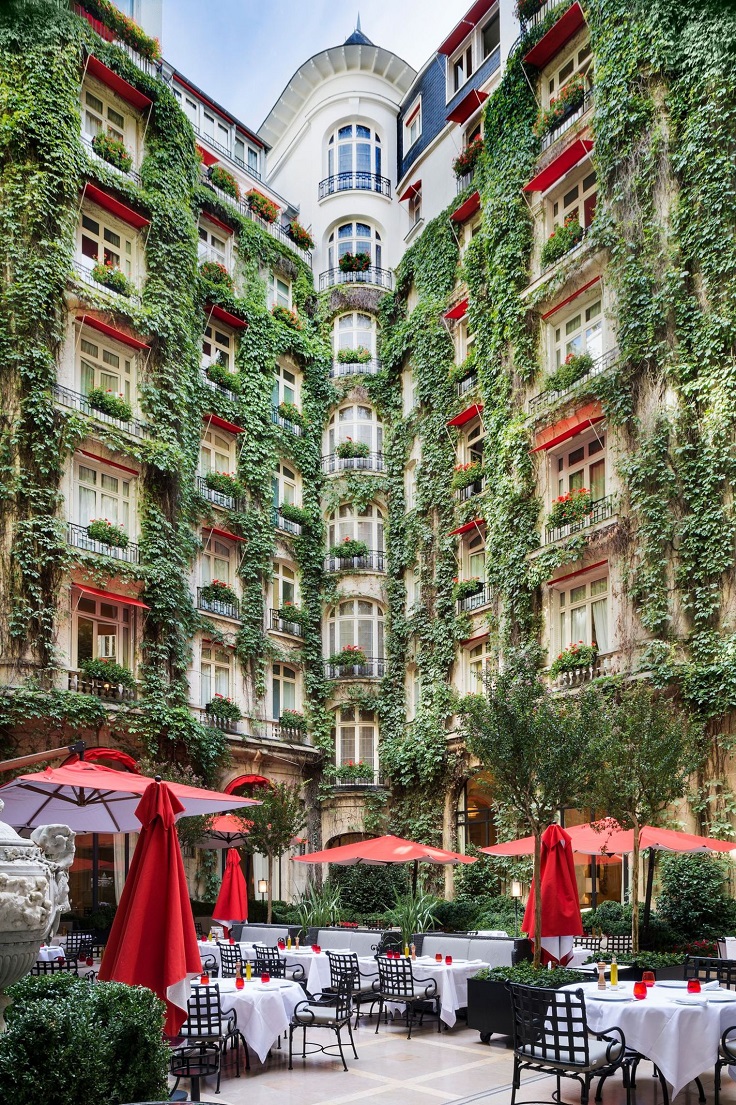 via lexpress.fr
La Cour Jardin belongs to the hotel Plaza Athénée and offers something that makes many tourists check in here. Just look at the picture, and you'll see what we're talking about – the hotel has one of the most beautiful terraces in the city. Imagine spending your Parisian afternoon here while eating croissants and drinking coffee together with a close one. There's no way you're not going to enjoy the atmosphere while surrounded by such an exterior!
6. Le Marais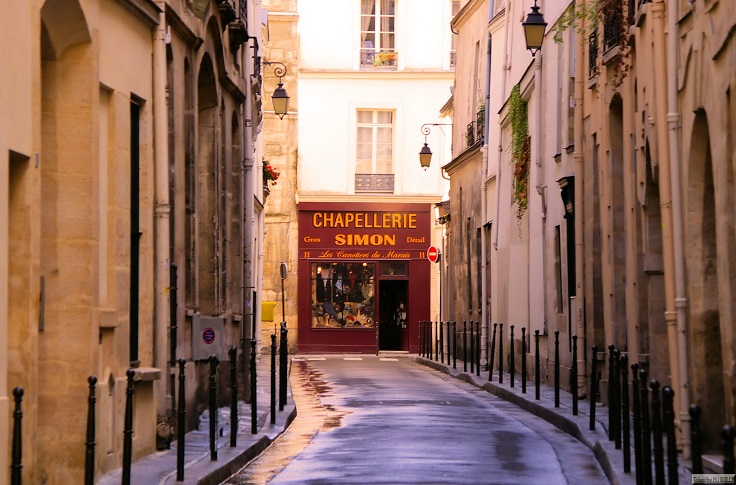 via fluidr.com
One of the best places where you can truly experience the wonderful Parisian spirit is exactly the neighborhood of Le Marais. It is a historical part of the city where you can find some of the fanciest hotels, restaurants, and art galleries. There are so many things that you can visit here, such as the popular Cafe Charlot, the Picasso Museum and the Musée Carnavalet. Le Marais is also one of the famous Jewish quarters in Paris where traditions are still nurtured. Overall, the whole neighborhood is offering so much architecture, culture, and traditions to be seen.
7. Canal Saint-Martin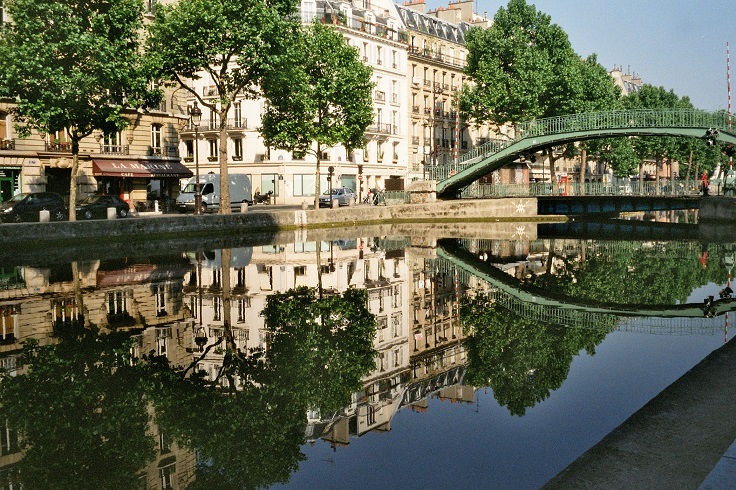 via jenniferaconteuse.blogspot.com
The waterway of the Canal Saint-Martin is nearly two centuries old. It is definitely where you'd like to take a walk, enjoy the Parisian architecture and the enchanting smell of the nearby cafes and patisseries. For those of you who like to shop, there are great stores that you can find here, mostly on rue Beaurepaire and rue de Marseille.
8. Montorgueil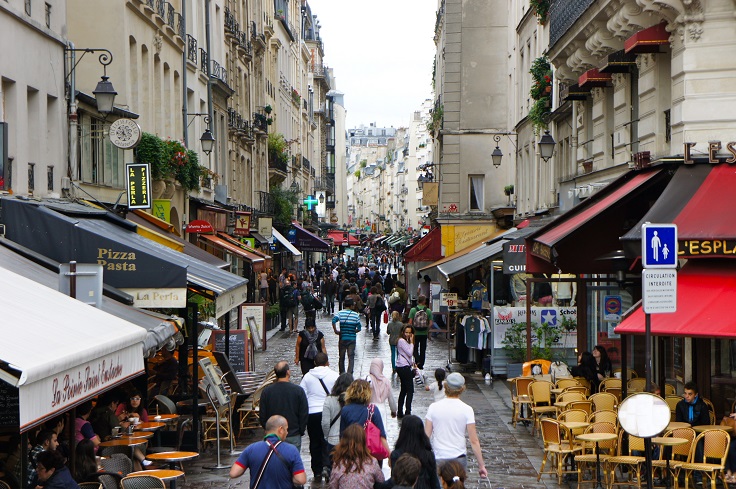 Montorgueil is one of the most popular Parisian neighborhoods among tourists, and once you get there, you will see why – this place is a real heaven for all foodie lovers, it's full of bistros, cafes, and restaurants offering you the best of the French street food. The oldest patisserie in Paris that dates back from the 18th century, known as La Maison Stohrer, is exactly here too! the best part of this is that with every step, you will be accompanied by the warm and romantic Parisian atmosphere.
9. Palace of Versailles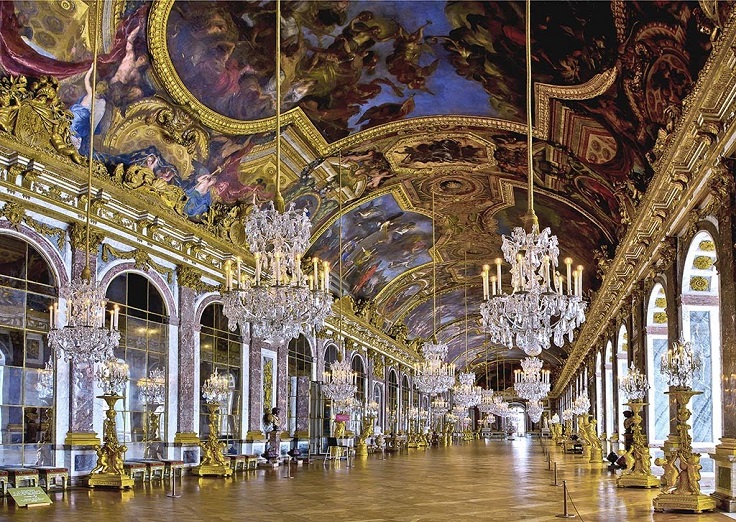 via traveldigg.com
Going to Paris and not visiting the royal palace of Versailles is such a big mistake. You might think this is just another royal palace, but because according to modern historians, King Louis XIV spent more than $2 billion (in 1994 USD), definitely, be assured that this palace is something really fabulous. Today, Versailles' Palace isn't just a royal palace; it also represents a symbol of absolute monarchy. Once you get inside the palace, you won't be able to stop admiring every little piece of it.
10. Saint-Germain-des-Près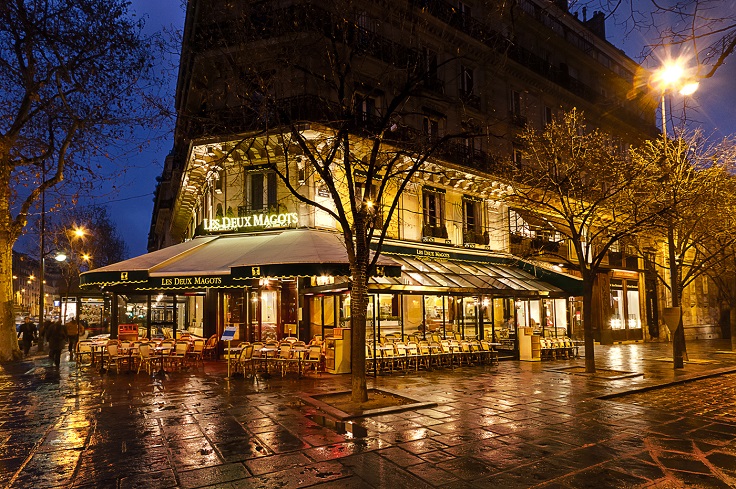 via hotel-paris-saint-germain.com
Saint-Germain-des-Près is one of the neighborhoods that represent the artistic side of Paris. In the 19th century, the famous Irish writer Oscar Wilde used to live here for some time. In contrast, later in existentialism, famous people like Albert Camus, Simone de Beauvoir, and Jean-Paul Sartre used to visit popular cafes like Café de Flore and Les Deux Magots, which exist even today. So, if you want to experience what the cafe culture of Saint-Germain-des-Près tastes like, then you definitely should go here!