Perhaps beef brisket is not the most tender cut of beef but braised or slowly roasted, results in a lovely tender and satisfying meat with incredible flavor.
Beef brisket also works wonderfully with other flavors such as red wine and mushrooms or even some spicy Asian curries. It might take a long time to cook, but it also means that we are free to do all other things, which is a lifesaver when entertaining.
Beef brisket goes well with almost anything; potatoes, veggies, or rice. We have collected ten delicious beef brisket recipes that will warm you up on the cold and dark winter nights!
1. Caramelized Pulled Beef Brisket in Spicy Sauce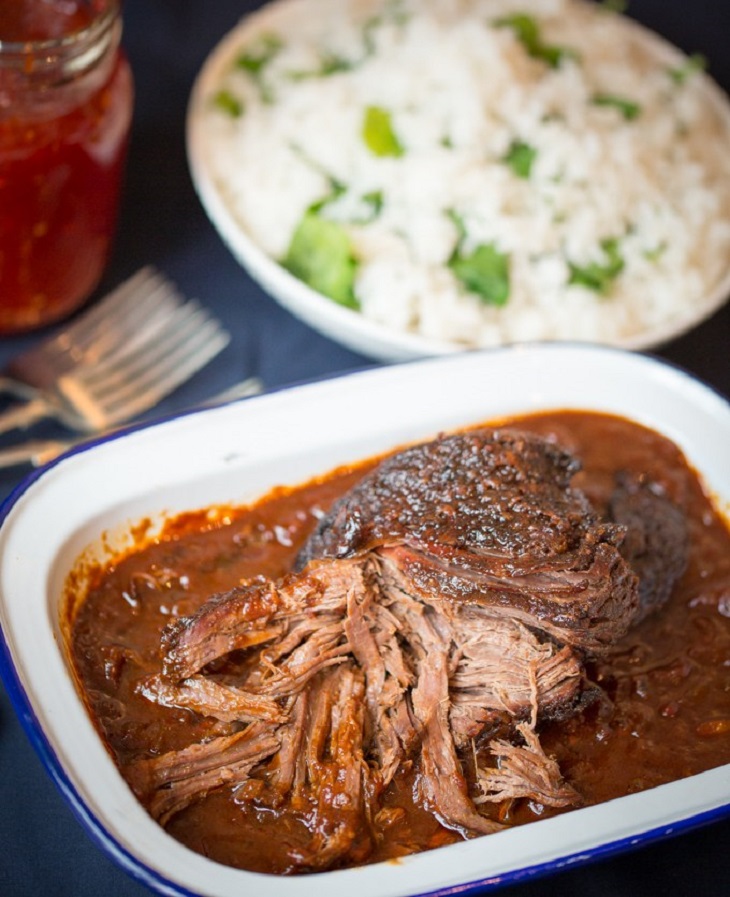 Recipe via www.kitchensanctuary.com
This slow-cooked beef brisket is deliciously tender and juicy, plus it comes with a rich and tangy sauce. The tomatoey, slightly smoky, and spicy flavor of this sauce pairs so well with the meat. Serve it with some simple spinach rice and make sure to try the caramelized pieces from the outside – they are the best bits!
2. Slow Cooked Beef Brisket Tacos
Recipe via foolproofliving.com
This Slow Cooked Beef Brisket Tacos recipe is super delicious and requires little hands-on time. Corn tortillas filled with slow-cooked brisket, guacamole, pico de gallo, and pickled red onion… The perfect recipe to prepare for dinner guests as it is a great crowd pleaser!
3. Beer-Braised Beef Brisket Sandwich
Recipe via thecozyapron.com
This super delicious Beer-Braised Beef Brisket Sandwich is perfectly meaty and juicy and feeds the body and soul. The recipe also includes a creamy horseradish sauce!
4. Smoked Beef Brisket Pizza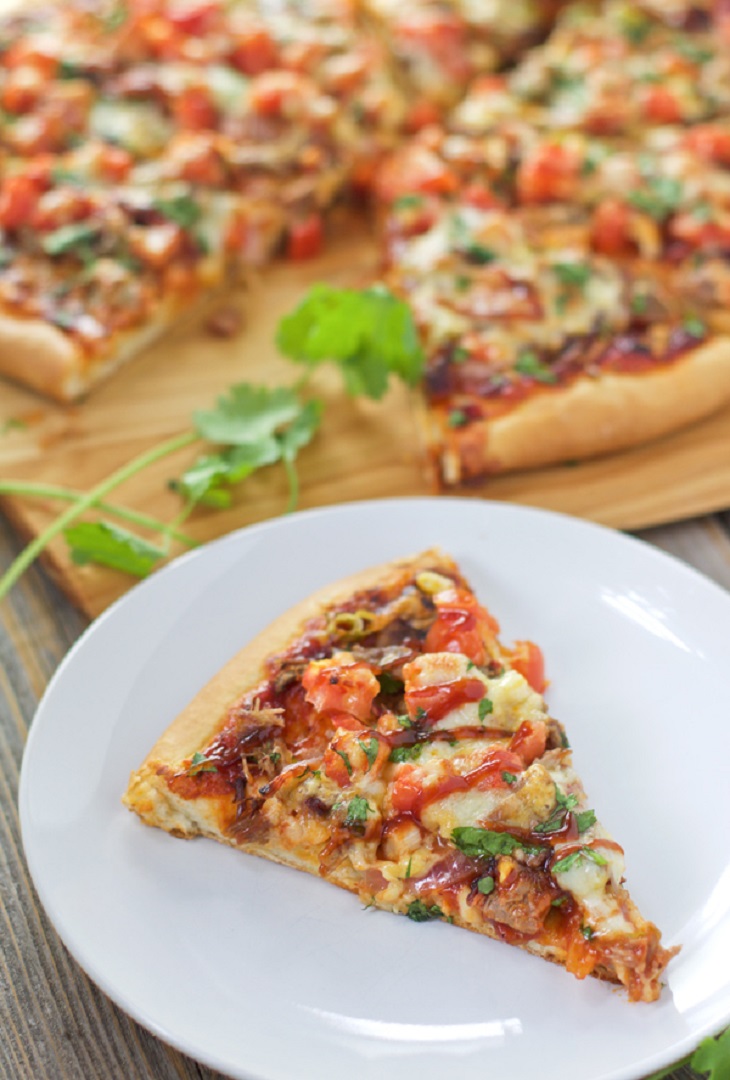 Recipe via www.vindulge.com
Who doesn't love pizza? It is the most satisfying food ever. If you are ready for the most flavorful out-of-this-world meaty, smoky, cheesy pizza, here is the Smoked Beef Brisket Pizza recipe for you!
5. Smoked Beef Brisket Chili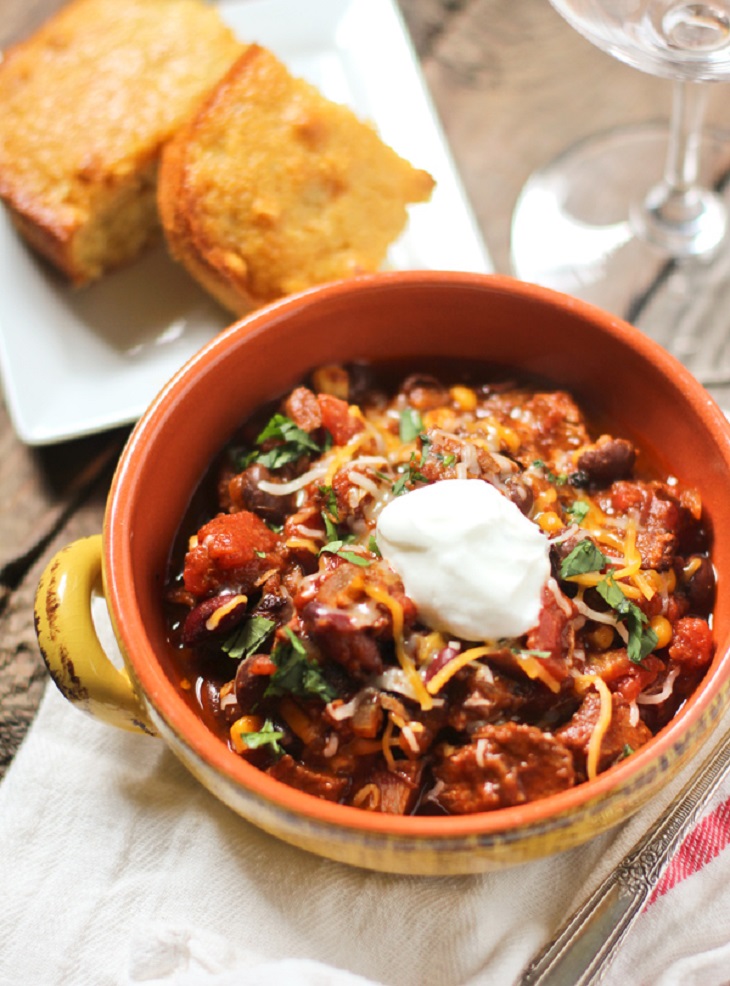 Recipe via www.vindulge.com
Here is another delicious use for leftover smoked brisket, the Smoked Beef Brisket Chili! It is a rich and indulgent chili that uses the leftover brisket as a base for the dish. The recipe also includes wine pairing recommendations.
6. Beef Brisket Irish Cheddar French Toast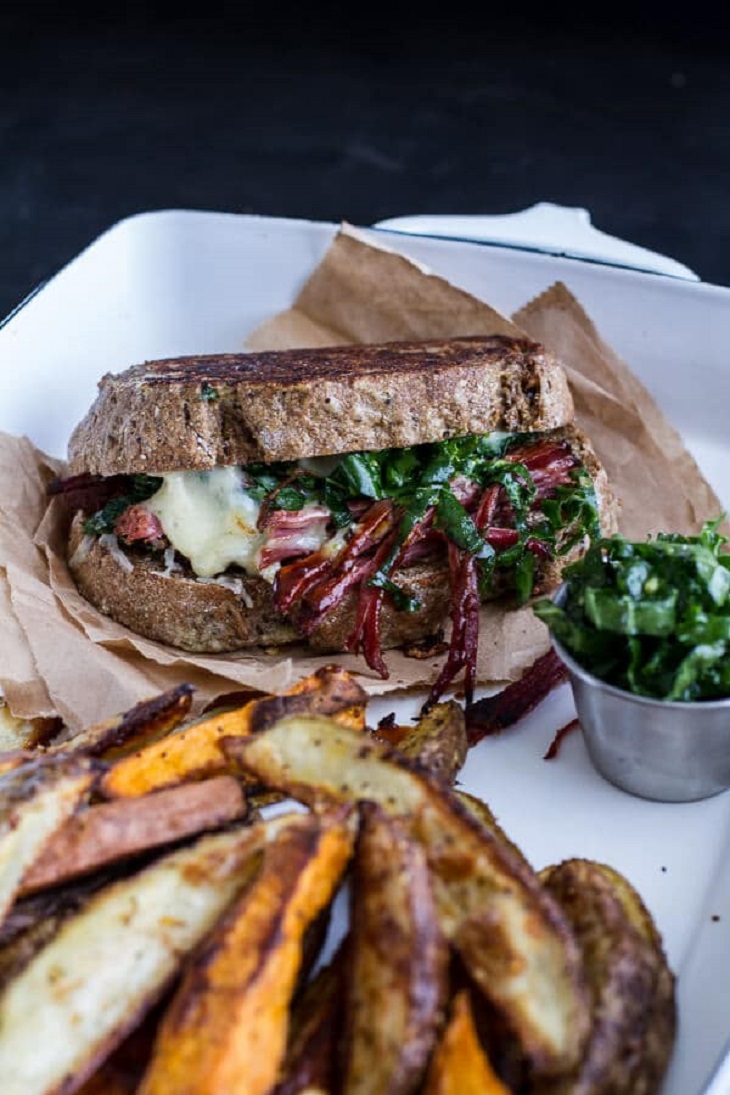 Recipe via www.halfbakedharvest.com
This Savory Beef Brisket Irish Cheddar French Toast is easy to make and absolutely delicious! The meat is cooked in the Crockpot until it's succulent and ultra-tender. Served with Kale Pesto Slaw and thick-cut fries.
7. Beef Brisket in Beer with Herbed Goat Cheese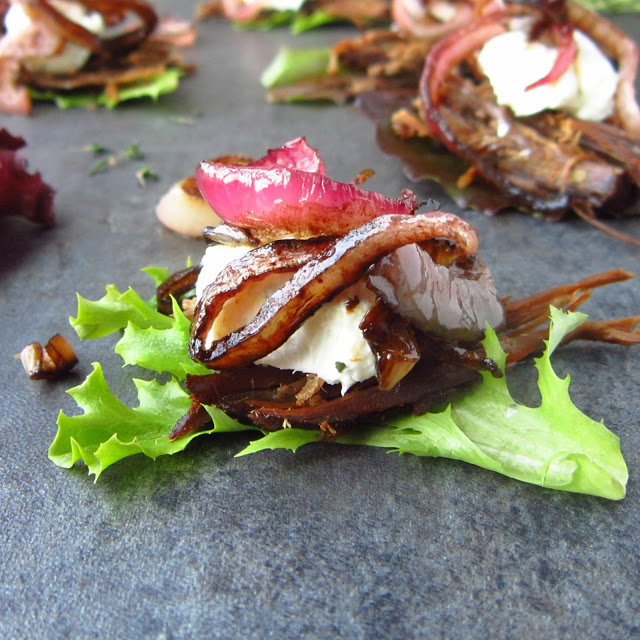 Recipe via www.dianadarling.net
This Beef Brisket recipe will be the star of your dinner party. The beef brisket is cooked with beer, onion, garlic, and chili sauce. It is a good idea to prepare it the day before as it needs long hours to become tender. Serve with Herbed Goat Cheese and Balsamic Roasted Onions.
8. Beef Brisket Soup
Recipe via www.errenskitchen.com
This hearty Beef Brisket Soup is a great winter warmer, especially in the colder months. It is full of rich flavor, and the meat is so tender, it just melts in your mouth. The meat is seared first, then slow-cooked on low heat for 3 hours.
9. Tender Braised Beef Brisket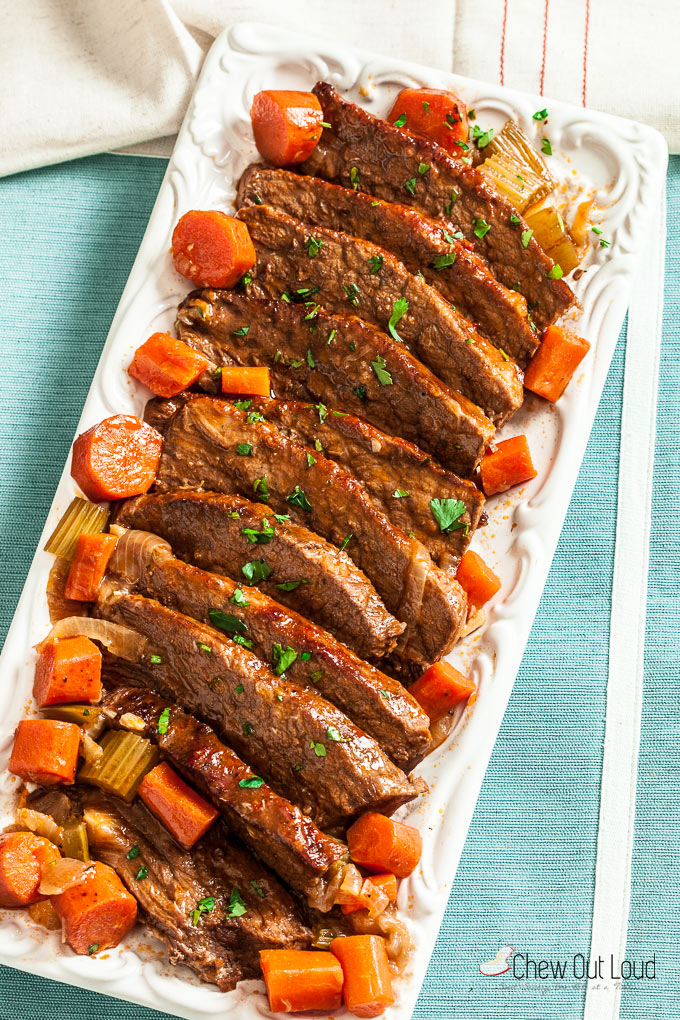 Recipe via www.chewoutloud.com
This Tender Braised Beef Brisket uses simple ingredients (carrots, onions, herbs), and yet it is richly flavorful, tender, and succulent. It is slow-braised, which means that you can do all the other things. It can be made ahead of time and tastes even better the next day!
10. Chiang Mai Curry Noodles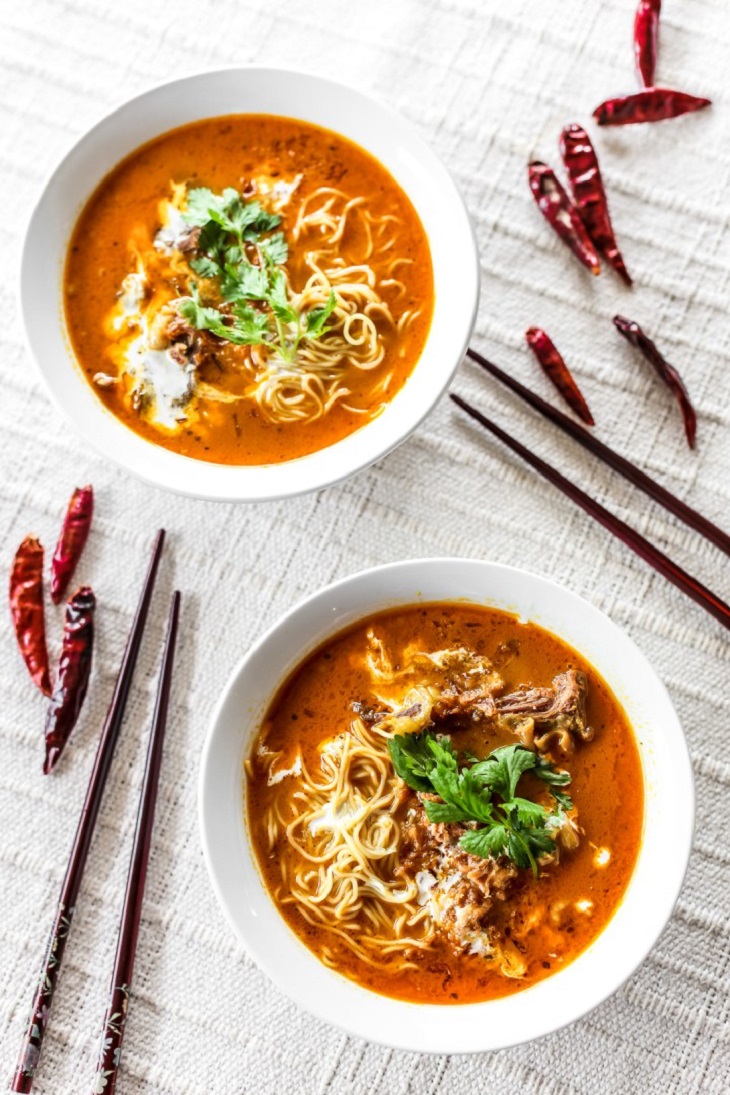 Recipe via www.angsarap.net
This dish is called Khao Soi in Thailand. The Chiang Mai Curry Noodles with Beef is basically a mild curry noodle soup with very tender beef brisket, yellow noodle, shallots, coriander, chili oil topped with cilantro, mustard greens, and lime.