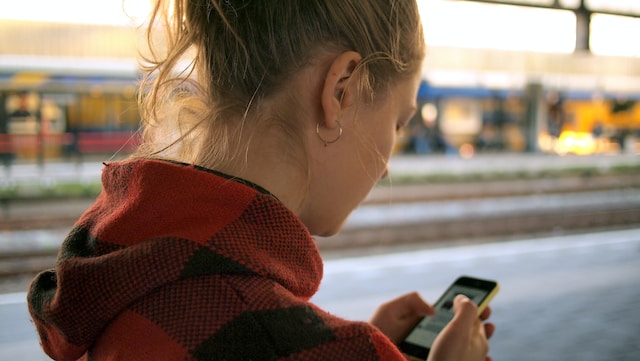 Travel and tourism is a multi-billion industry worldwide. People travel for business or pleasure throughout the world.
The use of technology and travel apps has revolutionized the way we plan and experience our vacations. When it comes to making hotel reservations, there is no more uncertainty or stress. Travel apps make it convenient to book accommodations on our smartphones, ensuring a confirmed reservation when we arrive.
If you're looking for someplace luxurious or on a budget, these apps have everything you need. Apps for traveling are a must-have, especially when you are visiting a new country. However, this doesn't mean that travel apps should only be downloaded once you've begun your journey. People who are smart will use the apps while at home so that all boxes are checked. You can make all your travel preparations tension-free by downloading these apps.
Moreover, while using these apps, make sure you have a stable internet connection, as most of them work in real-time. If you are looking for the best one in the market, then opt for Mediacom. With this, you can instantly book accommodations, find directions, and explore destinations without buffering. So, reach out to Mediacom Customer Service today and get more information about its plans. 
Once that's sorted, now coming back to the topic, let us have a look at a few of the best travel apps that you can use while planning your next adventurous trip.
Google Maps
This application stands out as the number one application according to the users in terms of navigating or locating a specific point. This is an app available on all sorts of platforms, phones, laptops, iPads, tablets, etc. Google has almost integrated all aspects into one place, which means you can navigate and explore in real-time just by using this app.
Furthermore, Google Maps allows you to find a location, get directions, look for nearby places according to your needs, and also let you see the reviews of a specific place. For instance, if you land at an airport and want to get to your hotel, you can just take out your cell phone, open up Google Maps, and find the desired directions within seconds.
Booking.com
Another amazing app is Booking.com, which is extremely useful for all travelers. Booking.com has millions of properties, such as hotels, villas, resorts, apartments, hotels, etc. in almost all the cities throughout the world. This app lets you compare different properties, different rates in a specific city and gives you great deals.
In addition, this app also has different features such as letting you compare flights, car rentals, taxis, and attractions. One of the best features that helps travelers a lot is that all the properties have reviews and ratings by people with real experiences, which helps you in choosing the property without any trouble.
Airbnb
Similar to Booking.com, Airbnb is an app that lets you choose many properties around the world. However, this app has personal properties, such as houses, apartments, villas, etc. which are run by people and are not commercial entities. The app has grown in popularity in the last recent years.
If you are looking for a homely adventure in a new city rather than staying in a hotel, then this app is perfect for you and will give you an amazing experience. Sometimes on this application, you'll find options that are much cheaper than the hotels, and at the same time letting the hosts make money and generate a lot of business for them.
Also, the unique quality of this app is that sometimes you end up finding the most exotic and different properties to stay in which are very much Instagram-able and easy on the pocket as well.
Skyscanner
If you want to compare flights, then skyscanner.com is the go-to website for you. Everyone wants to look for great deals when it comes to booking flights, as it is one of the most expensive parts of traveling. Skyscanner will look for the cheapest and fastest options for you, if you like to compare different airlines.
Google Translate
Although, this app is much underrated, it can be one of the most useful apps on your phone while you're traveling. Language is always an issue when you go to a new country. Google Translate makes it easier for you to deal with the locals. With this extraordinary app, you have a personal translator at your fingertips.
TripAdvisor
This app is quite popular amongst seasoned travelers. The app has features, which allow you to search for ratings and reviews of different hotels, restaurants, and attractions. This also helps you give information about a city. The app has millions of users who provide their input, ratings, and recommendations which then makes it easier for other users to plan and finalize their options.   
Also Read – Top 10 World's Cheapest Exotic Travel Destinations
Conclusion
We can now imagine what traveling was like before these applications were invented or the internet was available. Travel and tourism have changed drastically due to the internet, which lets us connect with anyone anywhere in the world, and these apps allow us to pick out and choose all the necessities during our travels. If you haven't tried any of these apps before, we recommend that you try them out and make your traveling much more convenient and efficient. With these travel apps, you can make your trip smooth, safe, and memorable, no matter if you're planning a weekend getaway or a year-long adventure.