Lasagna is one of the oldest pasta dishes in the world which originated in the Italian region of Emilia-Romagna. This traditional specialty is loved by people from all ages and it's popular everywhere around the globe, not just in Italy. That's why lasagna has so many variations and different recipes which are adapted to the cultures and eating habits of the certain areas. We've made a collection of Top 10 Best Lasagna Recipes which have rich and flavorful taste. Check out our list and enjoy…there is something for everyone!
Lasagne al Ragù
Lasagne al Ragù is one of the greatest recipes on this list, because not only that it has a wonderful taste, but it's closest to the classic Italian lasagnas too. You must try it, it's the easiest and safest choice!
Recipe via apronandsneakers.com
Chicken and Cheese Lasagna Roll-Ups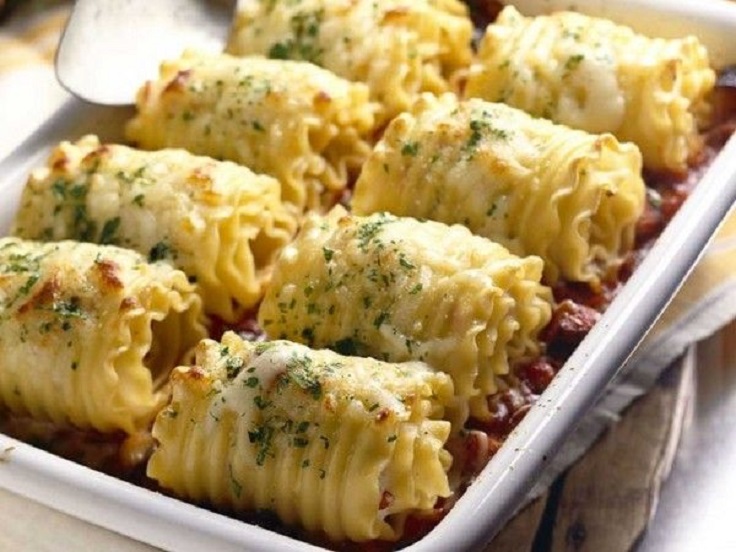 This recipe is a perfect option for all those chicken lovers who can't live without this kind of a meat. Chicken and Cheese Lasagna Roll-Ups are unbelievably delicious and they definitely deserve a place on your lunch menu, that's for sure!
Recipe via daydreamkitchen.com
Savory Vegetarian Mushroom Lasagna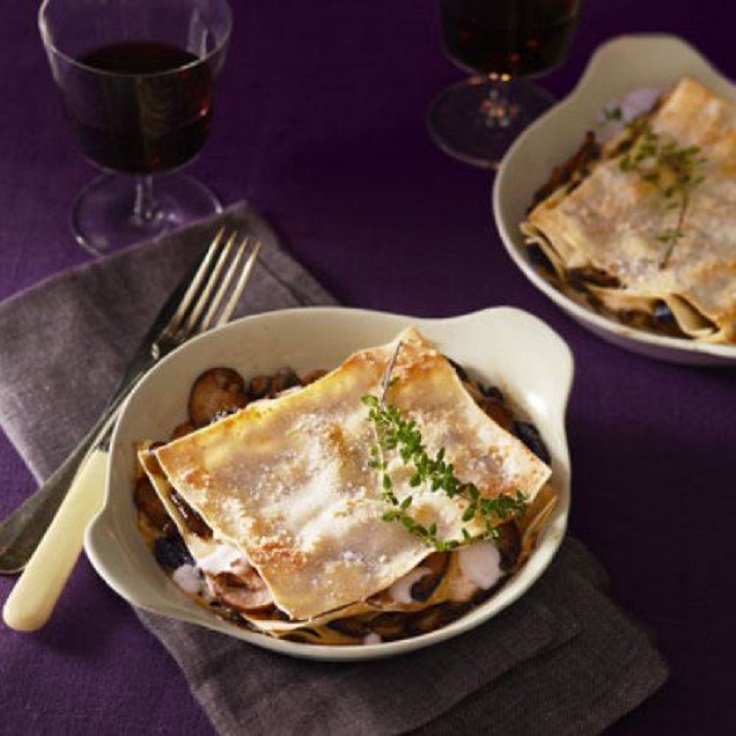 If you're vegetarian, but you can't say ,,no" to lasagna, then this combination of mushrooms and Parmigiano cheese is the greatest alternative. It's not maybe the easiest recipe on the list, but the final result is completely worth the effort!
Recipe via stagetecture.com
Roasted Vegetable Lasagna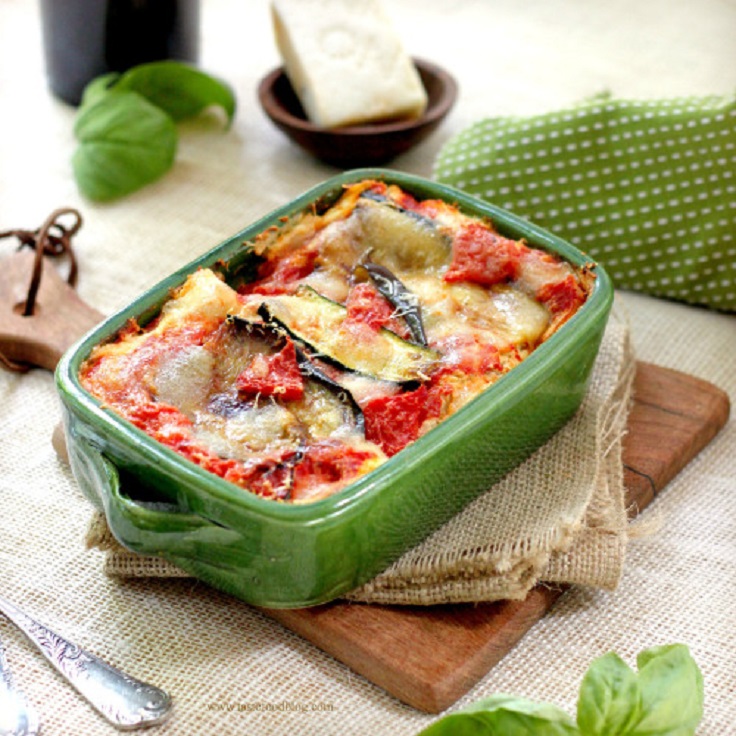 Roasted Vegetable Lasagna…sounds yummy? And it's! This idea that is full with strips of eggplant, zucchini and red peppers alternate it's really something special, especially for all of those people who live a healthy life-style!
Recipe via tastefoodblog.com
Butternut Squash and Sage Lasagna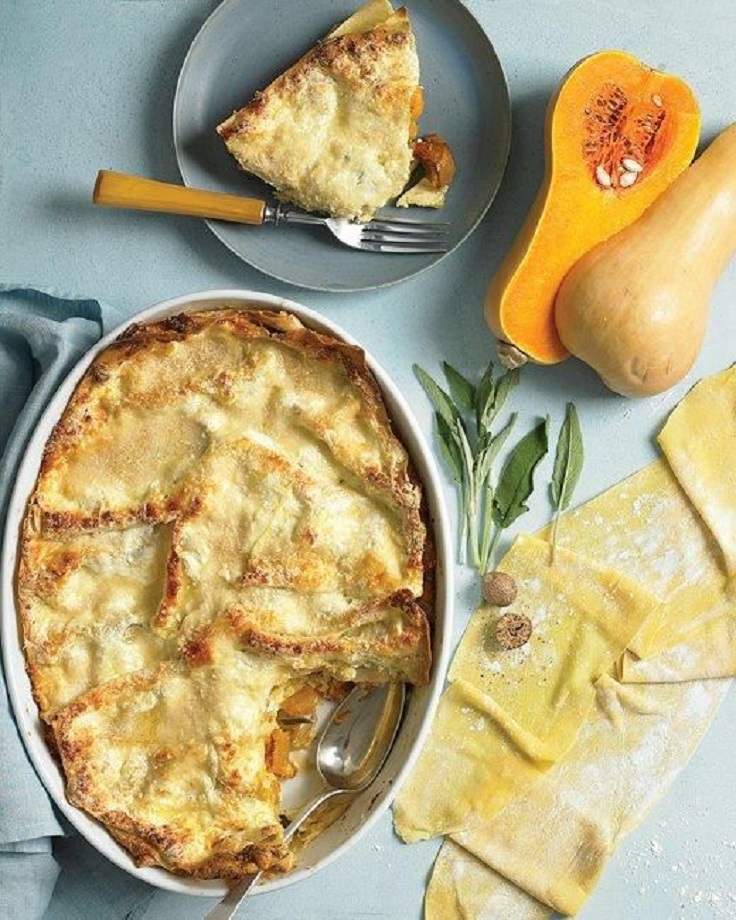 Martha Stewart is famous by her successful experiments in the kitchen and this recipe is definitely one of them. Don't think twice and make this Butternut Squash and Sage Lasagna if you really need some change in your cooking habits!
Recipe via marthastewart.com
Easy Cheesy Veggie Skillet Lasagna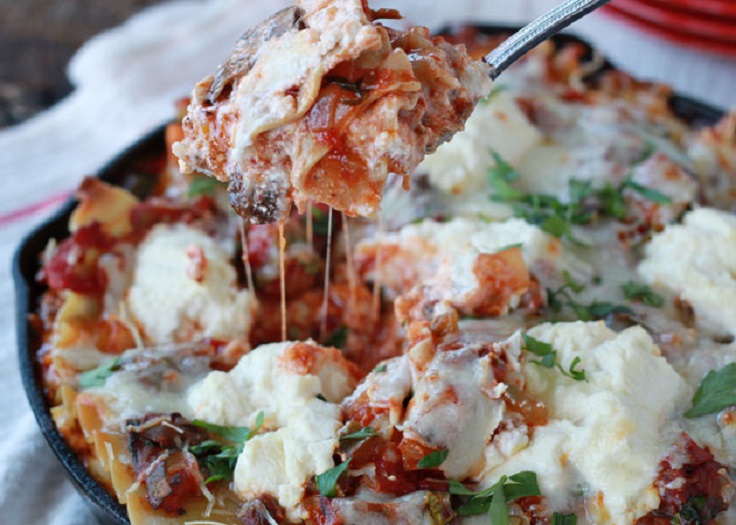 For a quick and easy dinner or lunch, skillet veggie lasagna is absolutely the best suggestion in this collection. Also, the good news are that it's really healthy too!
Recipe via kitchentreaty.com
Mushroom and Spinach Lasagna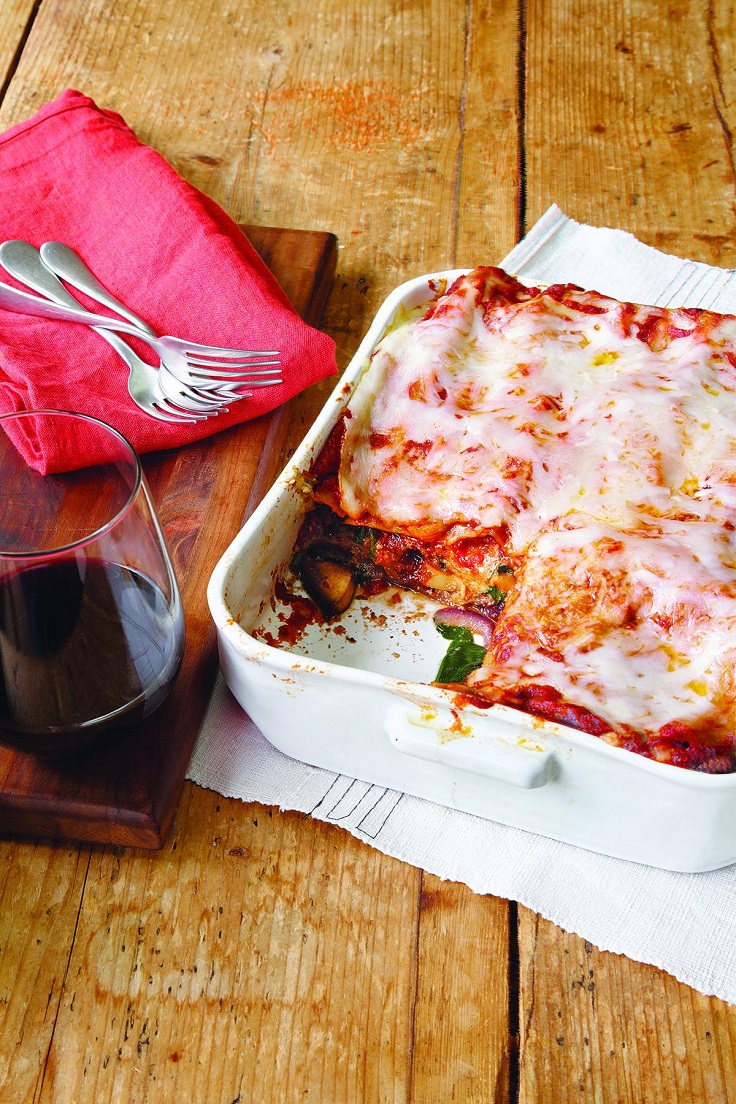 The picture above says that this unordinary lasagna recipe is really something special! But, would you believe us if we tell you that it contains only 462 calories per serving?! Mhm, it's true! So, go straight in the kitchen and surprise your family with a low-cal lunch that actually tastes good!
Recipe via magazine.foxnews.com
Smoked Salmon Lasagna Rolls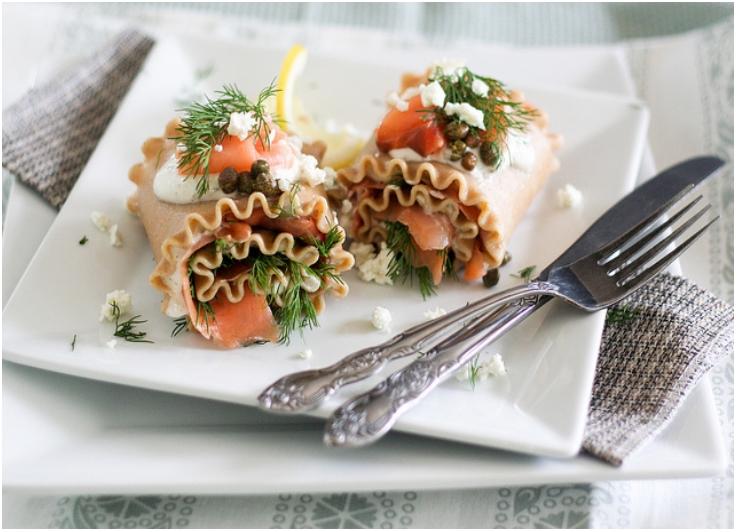 Enjoy the world of salmon in an unusual combination with classic lasagna rolls! Light, elegant and fresh idea for those who can't make a choice between seafood specialties and Italian cuisine!
Recipe via thehealthyfoodie.com
Creamy Cheese Lasagna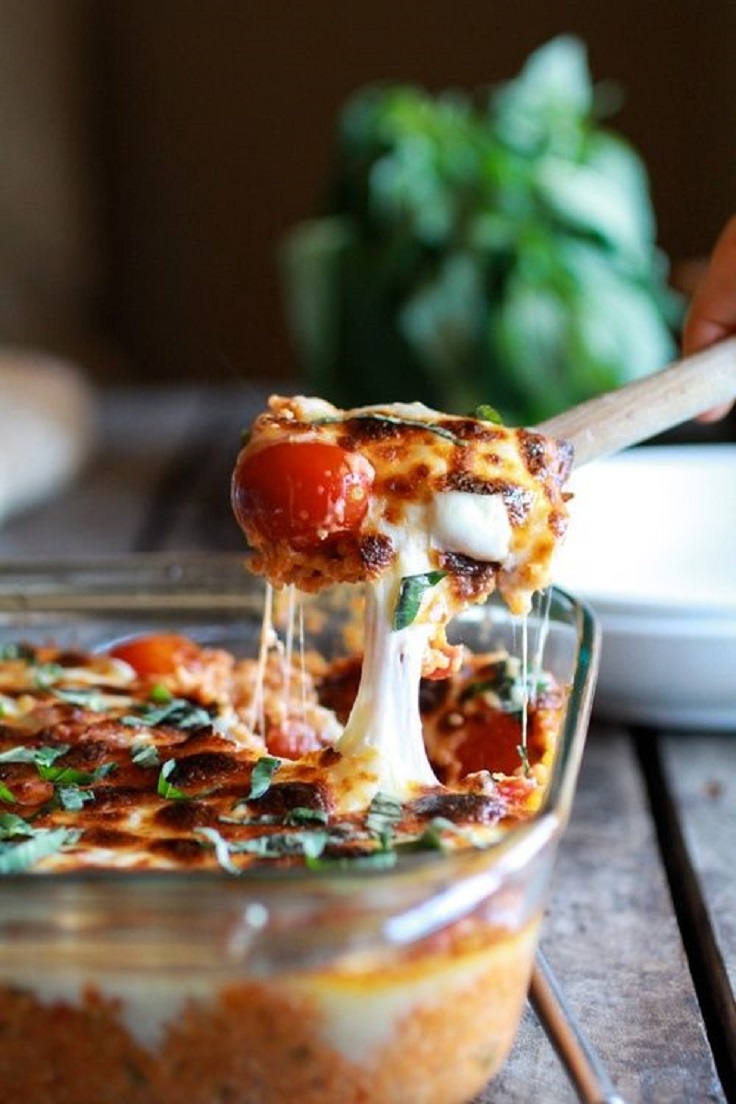 No one can resist a creamy and flavorful lasagna filling which is full with lots and lots of mozzarella cheese, basil and quinoa! This recipe has everything! Don't forget to serve it with a glass of red wine!
Recipe via halfbakedharvest.com
Sweet Potato, Spinach and Pesto Lasagna Rolls
The power of sweet potato is endless, but when it's mixed with spinach, pesto and lasagna it becomes even more powerful and dangerously delicious! Make this indulgent and rich recipe and use this fantastic way to cook something new and fresh!
Recipe via  joanne-eatswellwithothers.com