Who can resist those mouthwatering, tasty, hot melts? And do you need to be reminded about the merits of melted cheese? It is the sunniest part of any cheese plate and the best layer of any sandwich or burger.
There are so many options you can use your creativity and imagination when choosing a melt recipe, whether is a savory or sweet choice. They are easy, quick, don't put a hole in your pocket, and still delicious.
1. Slow Cooker Barbecue Chicken Melts Recipe
Recipe via aggieskitchen.com
Melted cheese on top of your English muffin, is a total yes combination. A great lunch or dinner idea instead of the classic breakfast egg benedict, which again doesn't take a genius to make. Like mini pizzas topped with barbeque sauce, pulled chicken, and cheese. You can also have them with salad on the site to reduce the guilt. They can also be a perfect snack in the lunch box at work or school.
2. Eggplant and Mozzarella Melt Recipe
Recipe via marthastewart.com
Eggplant lovers, you will like this recipe. It's an open sandwich made out of loaf bread, spread some sauce, crispy baked eggplants topped with cheese, and bake! The secret here will be to slice the eggplant into thin pieces and let it rest, so you can get the crunchiness. Can be a great food to enjoy with a movie, or when the family has gathered around because it is easy and quick. With sandwiches in general you can be as creative as you wish.
3. Oregon Tuna Melts Recipe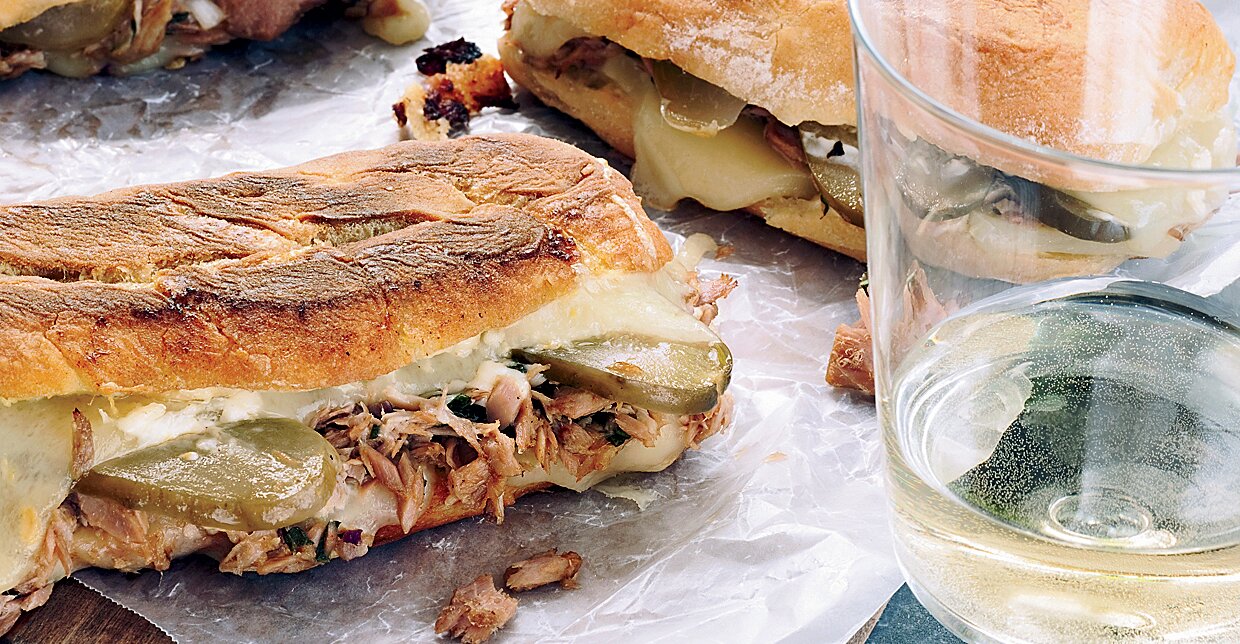 Recipe via foodandwine.com
This sandwich will literally melt in your mouth. Filling and full of flavor, the tuna melt when all layered is an amazing meal enjoyed as a hot sandwich. It consists of a tuna mixture combined with onions or tomatoes, sliced pickles for a crunchy texture, and cheese. Another common filling for tuna melts is usually mayonnaise or mustard. As a side dish usually is served with chips, otherwise potato wedges or just a salad is it a great alternative.
4. Spinach and Artichoke Melts Recipe
Recipe via halfbakedharvest.com
We all know, love, and enjoy a spinach and artichoke dip as something to dig in while waiting for the meal to be ready. Well this time, this is the meal! Just twisted in a delicious melt recipe. This vegetarian option is a must-try! Simple as 1,2,3 or bread, dip, cheese, and boom, there you have it. Instead of baking, you can butter the outsides of every bread slice and pan fry it for a couple of minutes to get a golden brown crunch. Delicious!
5. Pizza Egg Melts Recipe
Recipe via eggs.ca
Another muffin recipe similar to pizza but involving eggs are these pizza egg melts. Certainly a brunch dish or something you enjoy between meals unless you can go heavy for breakfast. The simplicity to make them takes just the time you need to cook the vegetables and the eggs in a pan, the oven will do the rest. Topped with pepperoni and cheese, they are delicious and lovable by the entire family.
6. Portobello, Broccoli, and Red-Pepper Melts Recipe
Recipe via marthastewart.com
Three vegetables sliced, then caramelized, paired with melted Gouda cheese are a great knife and fork open sandwich idea. In theory, you can't go wrong if you caramelize any type of vegetables of your taste, but why not trying these. The flavors here are a combination of sweetness from the red pepper and earthy/meaty from the portabello mushrooms. A tip: if you are using young Gouda cheese you are tent to get a more mild and soft taste, while the older/aged Gouda cheese has a stronger and nutty flavor. The choice is yours!
7. Chicken Taco Melts Recipe
Recipe via quericavida.com
It is hard not to like Mexican food, and homemade tacos are a good excuse for it. The tacos usually are stuffed with beef or pork, but being creative and inspiring, why not using chicken, shrimp, or even fish. Tacos promote a cross-cultural understanding which won't cost you much making them. Providing nutrition, this taco recipe is made out of chicken cooked in a tomato sauce, stuffed with cheese.
8. Double Bean Burger Patty Melts Recipe
Recipe via howsweeteats.com
You want a burger but you are vegetarian? Here is a substitution from the classic burger patties. Making a homemade patty is much healthier than the frozen one you can get at the supermarkets, without comparing the taste! They are made out of cannellini and black beans, flavored with spices, pan-fried, and topped with caramelized onions. To finalize this recipe you need to melt some cheese on top and grilled the bread before laying. Call it a burger day!
9. Soft Chocolate Andes Mint Cookie Melts Recipe
Recipe via inspiredtaste.net
From savory to sweet melts, who refuses chocolate? To make the base of the cookies you need to combine eggs, sugar, and vanilla extract in a stand mixer. This mixture is combined with flour and chocolate, then baked until the cookies are puffed. Then melt the mint chocolate into a glaze, adding it on top of each cookie. You can decorate them with more Andes mint chocolates and definitely can enjoy them with a hot cup of tea or coffee. What a way to end your meal.
10. Melting Moments Cookies Recipe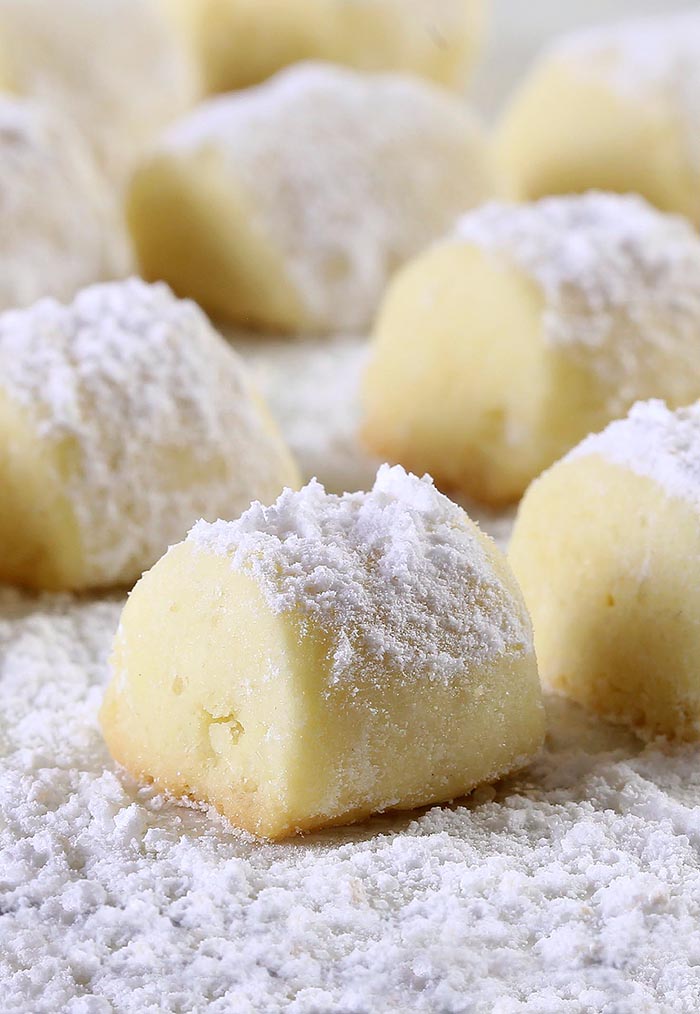 Recipe via sugarapron.com
Although famous as Christmas cookies, it doesn't mean that these Moments Cookies can be made every time you have a sweet tooth. The base and secret ingredient here is cornstarch. All you need is to roll a dough (preferably a day before baking them cause it needs to cool), that contains flour, cornstarch, sugar, butter, and some vanilla extract for extra flavor. The next day you just need to form little balls out of the dough and bake them into cookies. They will definitely last a split second until you realize they are gone.