For all tent lovers and those who like to pitch the little "home in a bag" somewhere and enjoy in nature, light a small campfire and gaze at the stars if with friends; sit on the grass with them, drink some beer while listening to the beautiful sounds of an acoustic guitar…
Check our list of top ten national parks for camping sites in the US and let us know what you think. Hopefully, you will get inspired and bitten by the travel bug that is hopping around the written words.
Safe travels and keep that wanderlust generating.
1. Acadia National Park, Maine
via Greg Hartford
Acadia National Park is a 47,000-acre Atlantic coast recreation area primarily on Maine's Mount Desert Island. Its landscape is marked by woodland, rocky beaches, and glacier-scared granite peaks such as the Cadillac Mountain, which is the highest point on the United States East Coast. Among the wildlife are moose, bears, whales, and seabirds. The bayside town of Bar Harbor, with restaurants and shops, is a popular gateway. Visit between spring and fall and the first couple weeks in September just after Labor Day, just before the crows creeps in!
2. Glacier Bay National Park, Alaska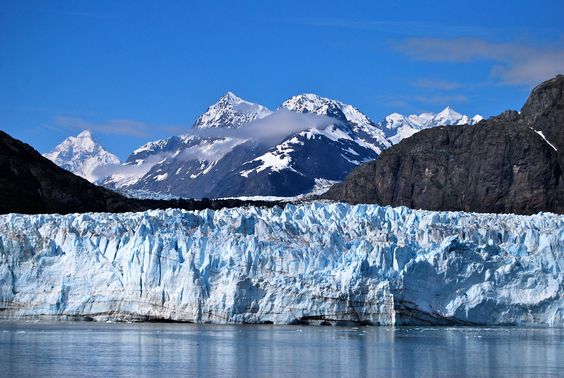 via pinterest.de
Covering an impressive 3.3 million acres of rugged mountains, dynamic glaciers, superb rainforest, wild coastlines, and deep sheltered fjords, Glacier Bay National Park is a highlight of Alaska's Inside Passage and part of a 25-million acre World Heritage Site; one of the world's largest international protected areas. From sea to summit, Glacier Bay offers limitless opportunities for adventure and inspiration so bring the best desert tent along you may wish to spend the night.
3. Denali National Park, Alaska
via pinterest.fr
You cannot really do Denali in a day; so best to plan for a couple of days camping instead. Wildlife includes moose, caribou, grizzly bears, Dall sheep, and wolves so make sure to have on hand your best eyesight, and your camera of course for nature lovers. The National Park and Preserve encompass 6 million acres of Alaska's interior wilderness. Its centerpiece is over 20,000 feet high Denali (fka Mount McKinley), North America's tallest peak.
4. Shenandoah National Park, Virginia
via pinterest.fr
Although this National Park has an entrance fee, it would be good for seven consecutive days so no worries there and plenty of time to enjoy the abundance of nature it offers on tap. What makes Shenandoah so special is first and foremost, consider panoramic views from overlooks scattered on lofty Skyline Drive, which runs 105 miles down the length of the 300-square-mile sanctuary. Additionally, beyond Skyline Drive lies another Shenandoah, where bears roam the hollows and catch the Brook Trout by the tumbling streams…
5. Pisgah National Forest, North Carolina
via viewbug.com
The 500,000 plus acres of the Pisgah National Forest surrounding Asheville feature some of the most beautiful and rugged mountain scenery within the State, and the best recreational opportunities in eastern North America. The Pisgah National Forest covers much of the north and central western mountains of North Carolina; with whitewater rivers, waterfalls, and hundreds of miles of trails breathing in the fresh air while admiring nature at its finest.
6. Peninsula State Park, Wisconsin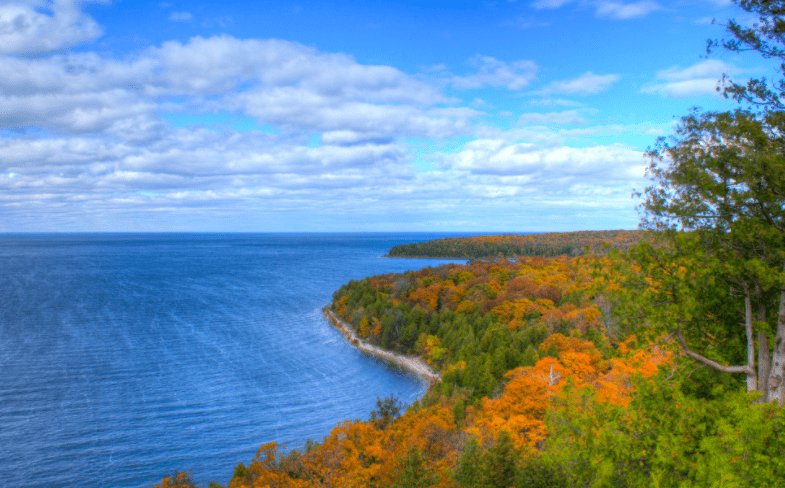 Peninsula is Wisconsin's most popular camping destination. Peninsula's five campgrounds have a total of 468 family sites. Peninsula also has three reserve group areas for tent camping.
The State Park was established in 1909 and is home to a 3,776-acre state treasure on Wisconsin's Door County peninsula. Recreational opportunities are boundless. Visitors can hike, bike, boat, fish, golf, and swim during spring, summer and fall. Winter offers cross-country skiing, snowshoeing, sledding, and snowmobiling. Camping, nature programs, and sightseeing are offered year-round. These are just a few recreation opportunities, come explore and see for yourself what Peninsula has to offer.
7. Voyageurs National Park, Minnesota
via rvshare.com
Voyageur means traveler in French, and Voyageurs National Park calls to travelers of the adventurous sort only, as this is no relaxing haven! The landscape here is breathtaking and worth putting on the hiking boots: Water makes up more than one-third of the park's 218,000 acres, and for most of the year, the park's interior is accessible only by boat (or in winter, by snowmobile). Rent a houseboat, take a boat tour with a park ranger, or hike on more than 27 miles of scenic trails, and keep an eye out for hidden waterfalls and ancient petroglyphs.
8. Big Bend National Park, Texas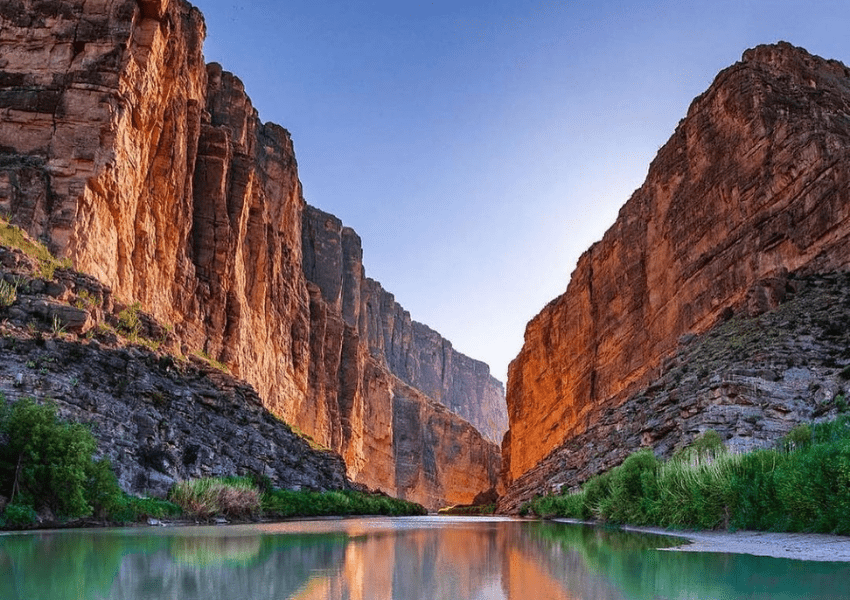 via unation.com
Big Bend National Park encompasses the largest protected area of the Chihuahuan Desert in the United States. The Rio Grande Wild and Scenic River form its southern boundary, and it's the only park in the United States that contains a complete mountain range called the Chisos at its heart. This National Park is the highlight attraction of the entire region. It is at the same time an 1100 square mile playground. The massive 800,000-acre park contains three basic habitats: a river, a desert, and lots of mountains. Big Bend National Park encompasses the largest protected area of the Chihuahuan Desert in the United States.
9. Grand Canyon National Park, Arizona
via pinterest.com
Grand Canyon National Park, in Arizona, is home to much of the immense Grand Canyon, with its layered bands of red rock revealing millions of years of geological history. Viewpoints include Mather Point, Yavapai Observation Station and architect Mary Colter's Lookout Studio, and her Desert View Watchtower. Lipan Point, with wide views of the canyon and Colorado River, is popular, especially at sunrise and sunset. Beware though, a lot of people underestimate the adventure and can soon get in a world of trouble if not prepared mentally and physically. Water is your best friend so ensure to have plenty to hand.
10. Yosemite National Park, California
via planetware.com
Yosemite National Park in beautiful Mariposa County welcomes you to experience this majestic park during all four seasons. Explore things to do, such as seeing awe-inspiring vistas, granite icons, breath-taking waterfalls, and discovering fascinating history, all while staying in Yosemite and Mariposa County. Whether it's your first time visiting Yosemite National Park or you're a seasoned veteran traveler and camper, you'll always find something new to do here. Search for events, lodging, dining, directions, and more. Birdwatch for your own pleasure for hours on end.