New York might be known as a "concrete jungle," and we totally get it; it is one of the most densely populated cities in the world with skyscrapers, sidewalks, and subways, but still, the city is full of public parks. In fact, there are nearly 1,700 parks and playgrounds in the five boroughs.
We are talking about almost 30,000 acres of municipal parkland. The parks of NYC offer perfect picnic grounds, tons of spaces to run and play, green spaces to relax and get some sun, and so many different activities to be part of. So if you plan a visit to New York City, you must take some time to see (at least) some of these beautiful parks.
It is not easy to pick your favorite among so many, but we tried to make a list of 10 of them which are the most popular and most visited throughout the year. Here is our pick of the best public parks to see while in NYC.
1.Riverside Park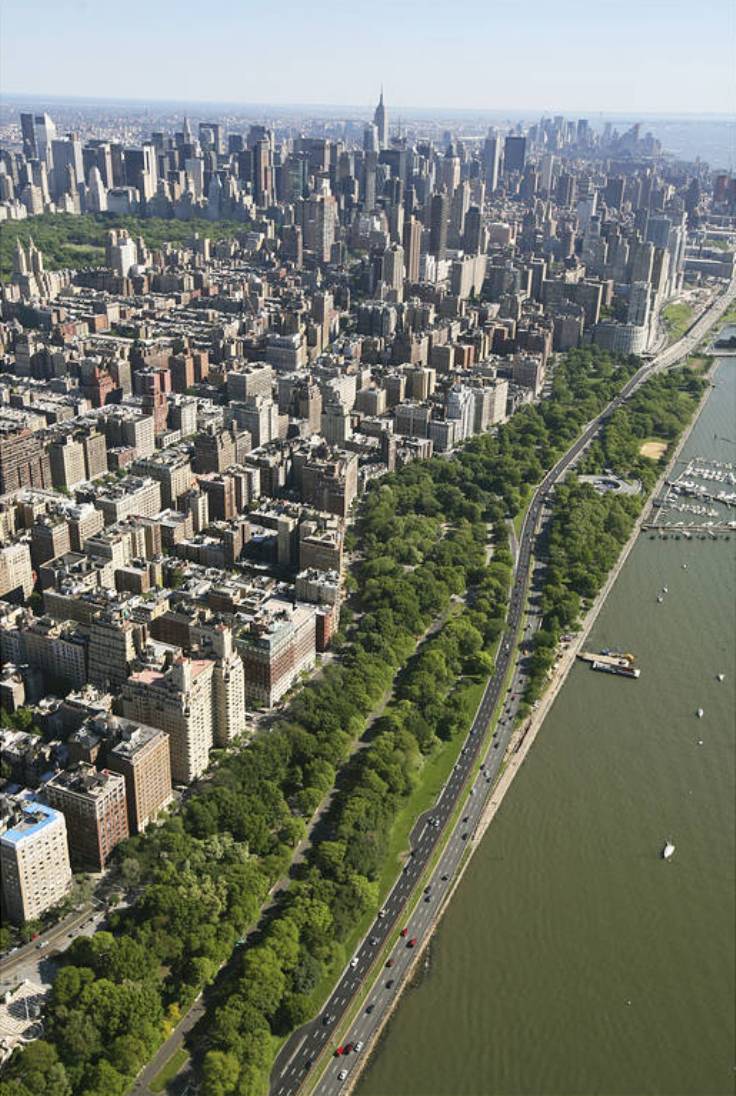 via wsj.com
If you have seen the romantic comedy "You've got mail," then you have probably noticed this beautiful park as it was featured in the movie. It is a massive park that spreads four miles along the Hudson River, from Battery Park to 59th Street. Riverside Park offers something for every visitor, from a biking path, skate park, water trail, recreational courts, picturesque landscapes to plenty of greenery and plants. Definitely, a must-see while in NYC.
2.Flushing Meadows–Corona Park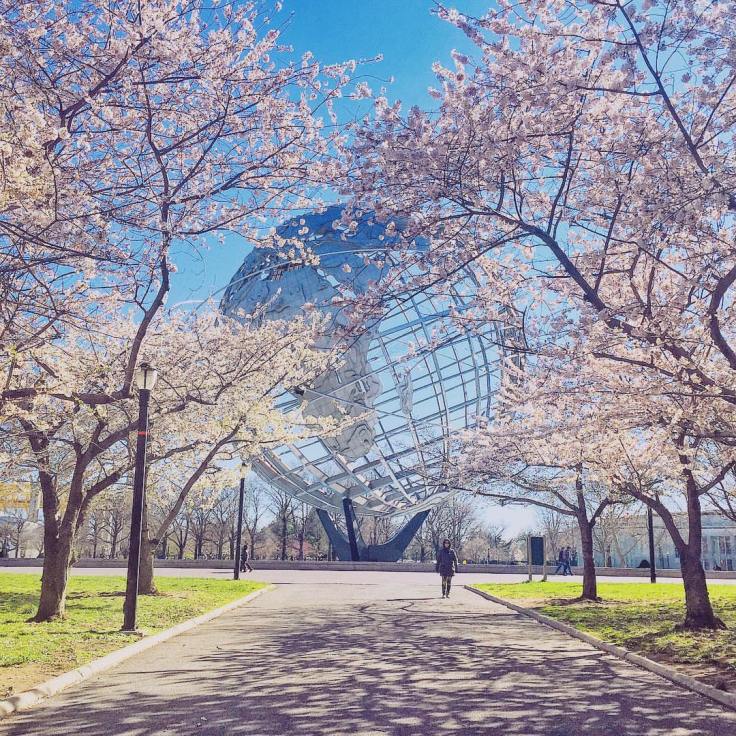 via photoblog.newyorkcityfeelings.com
This is the city's second-largest park, and it is definitely one of its top attractions. There are so many things to do in Flushing Meadows–Corona Park in just one day, like visiting the ZOO, visit the skate park, have a picnic, go fishing at Meadow Lake… Another plus is that there are so many museums and other cultural institutions nearby you can also visit.
3.Brooklyn Bridge Park
via nycgo.com / brooklynbridgepark.org
If you want some of the best views of Manhattan, then visit Brooklyn Bridge Park. The beautifully maintained park extends from the bridge along the shores of the East River. It features greenways for cyclists, sun-washed piers, free weekend kayaking and rowing at the Boathouse, a pop-up summer pool, kite-flying, and much more.
4.Prospect Park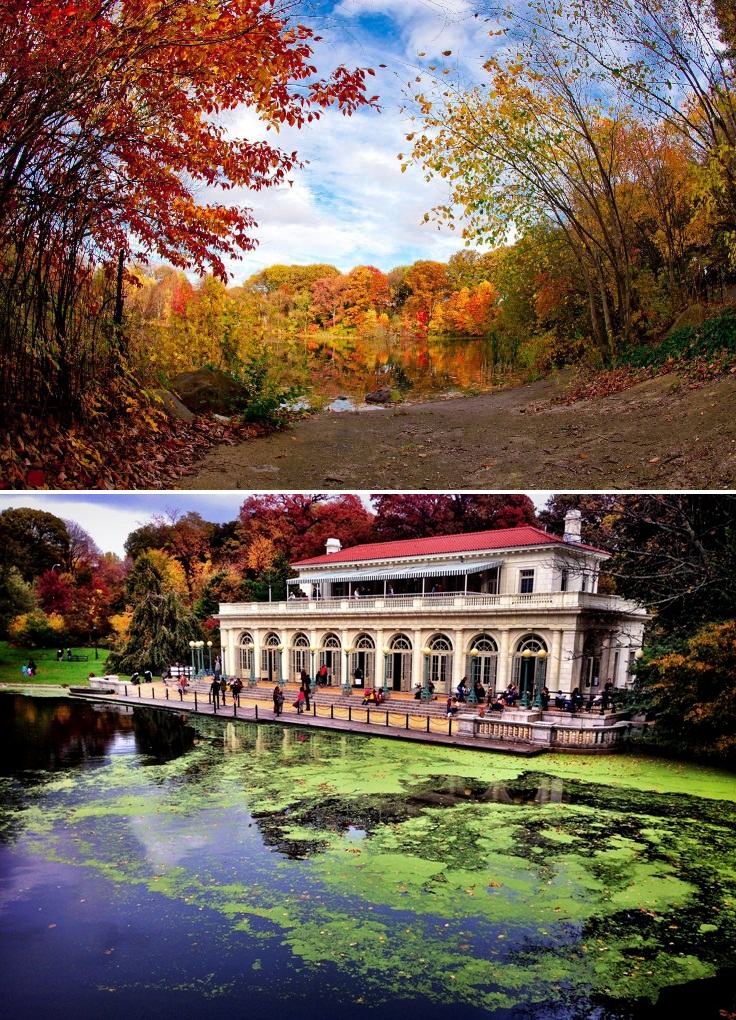 via reddit.com / airfieldfilms.com
Prospect Park was designed by landscape architect Frederick Law Olmstead who also helped in the designing process of Central Park. Actually, we can say that Prospect park is to Brooklyn what Central Park is to Manhattan. This park has so much to offer to its visitors, like numerous cultural and historic attractions and many events. If you decide to visit the park, don't miss seeing the Prospect Park Zoo, Brooklyn Botanic Garden, various colonial-era buildings, the Quaker cemetery, and much more.
5.The High Line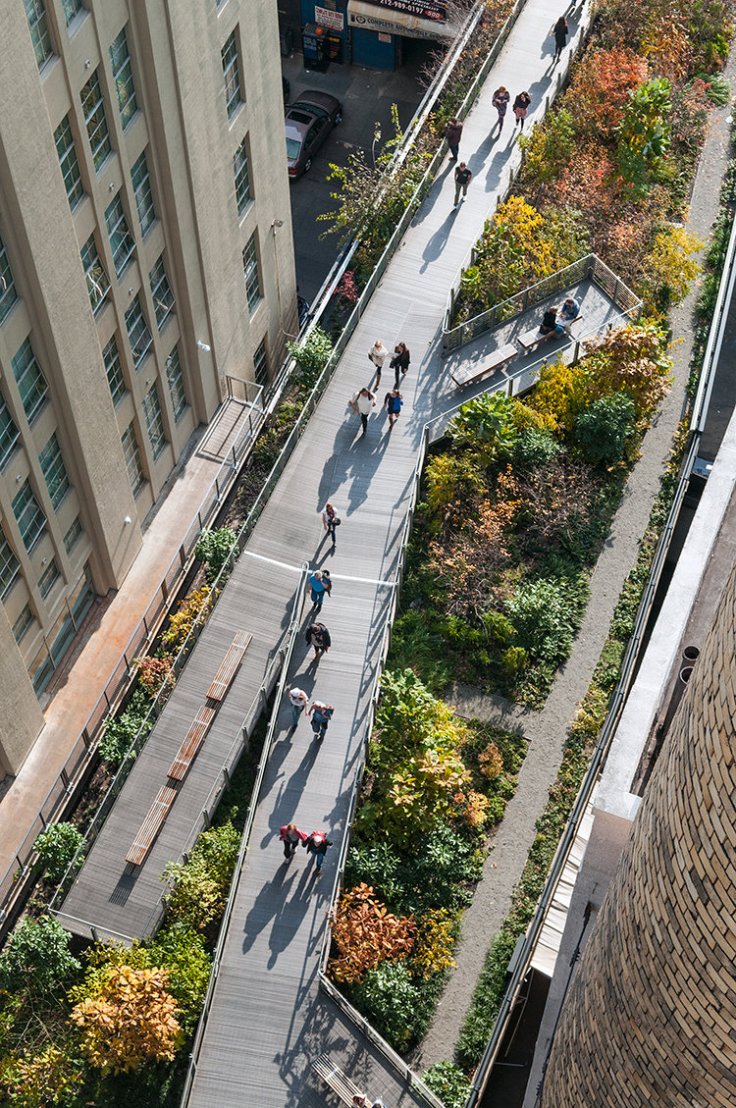 via thehighline.org
Built on a former elevated rail line along the west side of Manhattan, The High Line is one of NYC's most contemporary parks. The park is filled with landscaped parkland, plants, trees, shrubs, flowers… But what makes it one of the best parks in New York is the wide range of activities it offers. This includes guided tours with High Line gardeners, stargazing, lots of art and music events.
6.Fort Greene Park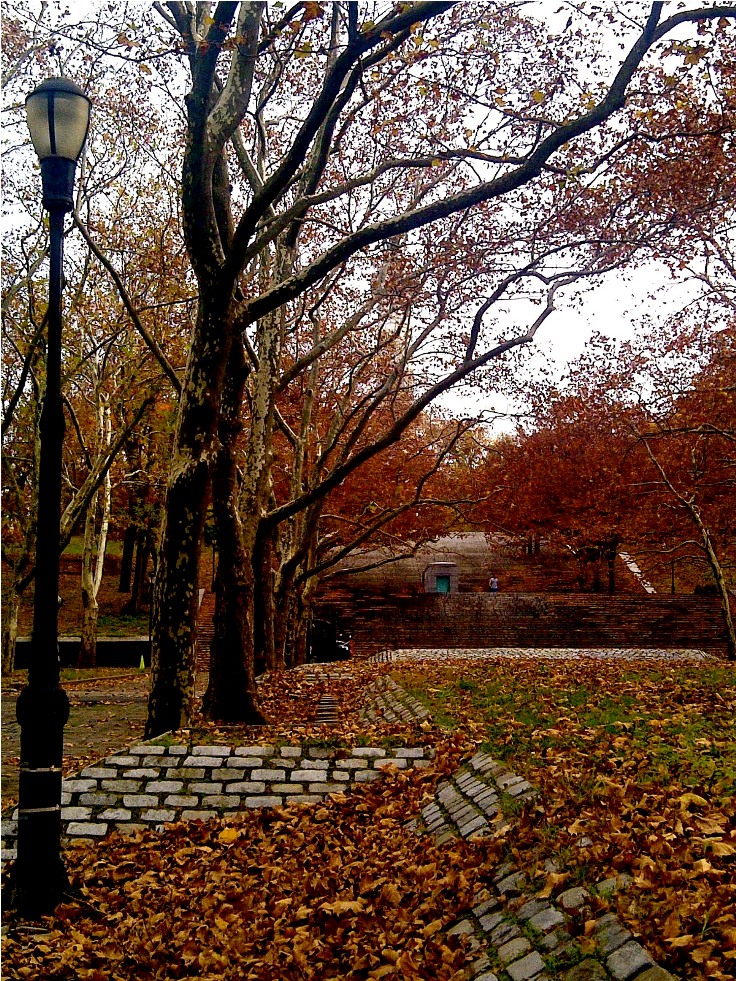 via awesomenessmissangie.blogspot.com
This is Brooklyn's oldest park and probably its loveliest. Fort Greene Park has become a landmark, cherished for its history, rolling landscape, trees, and monuments. Designed by Frederick Law Olmsted and Calvert Vaux in 1867, it spreads on 30-acre at Downtown Brooklyn's edge. The park offers open fields, playgrounds, and other amenities, including a Visitor Center, basketball courts, and workout areas.
7.Hudson River Park
via batterypark.tv
Hudson River Park, aka the longest waterfront park, spreads along Manhattan's Westside. 17 million people visit this urban paradise each year. Visiting the park, you can cycle the busiest bikeway in America, sunbathe on green beaches, and connect with the river. You can also enjoy free concerts, movies, and dances. Besides many recreational activities, the park also offers lots of free educational activities.
8.Bryant Park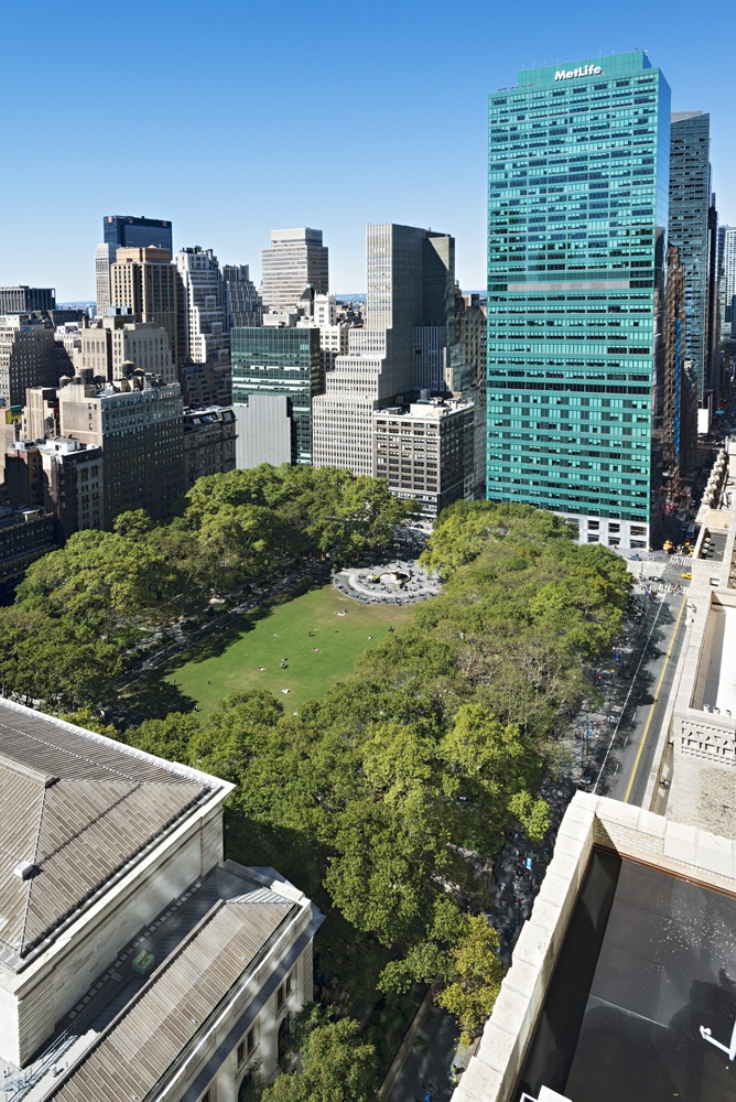 Bryant Park might be small and compact, but still, this elegant park will leave you stunned by its beautifully manicured lawn space, plenty of chairs and tables, and one of the cleanest restrooms you've seen. But what makes it one of the best parks in New York are all the activities that happen throughout the year, including ice-skating in winter, juggling performances, ping-pong, petanque, and a seasonal carousel. The park is located in Midtown, behind the New York Public Library, between 40th and 42nd Sts. and Fifth and Sixth Aves.
9.Pelham Bay Park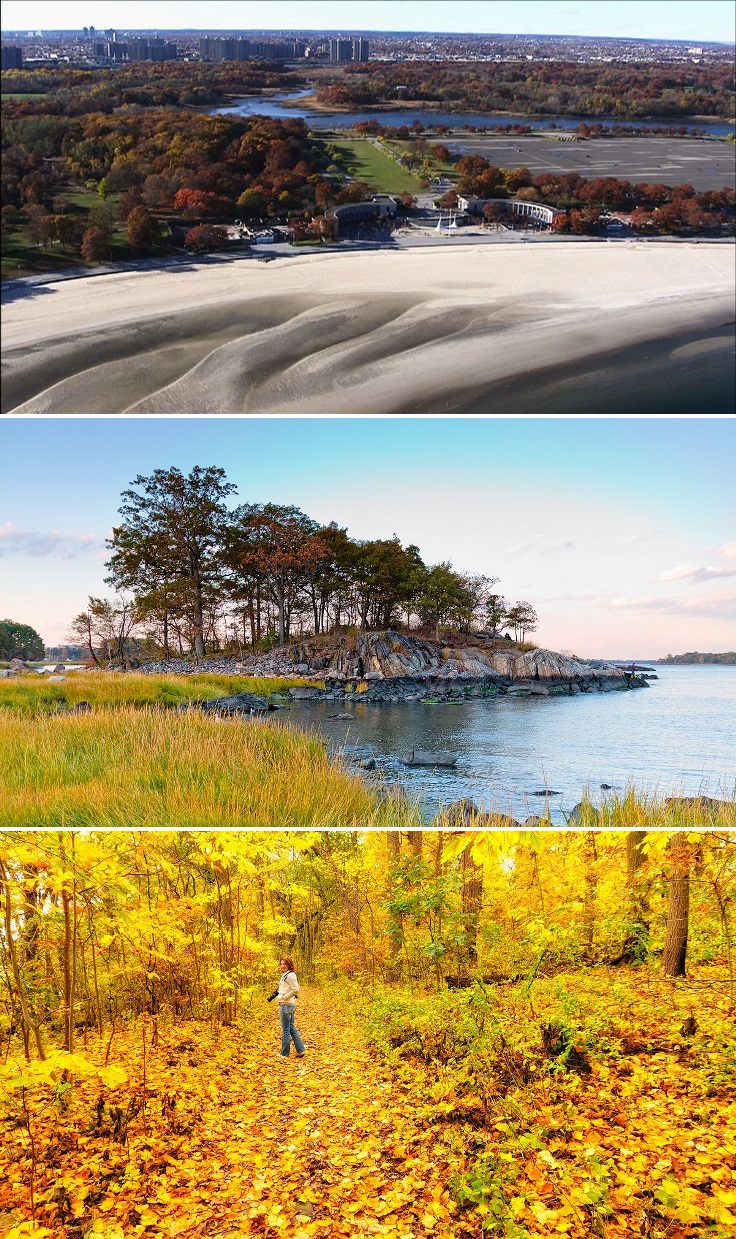 via amazonaws.com / vincentmounier.com
Pelham Bay Park is the city's largest park at 2,766 acres. That is three times the size of Central Park, so have in mind that it will take hours to explore. Besides the lush forest, the park has plenty of attractions like Orchard Beach, the Bartow-Pell Mansion Museum, and the recently renovated Pelham Bay Golf Course. Definitely a park you must visit while in New York.
10.Central Park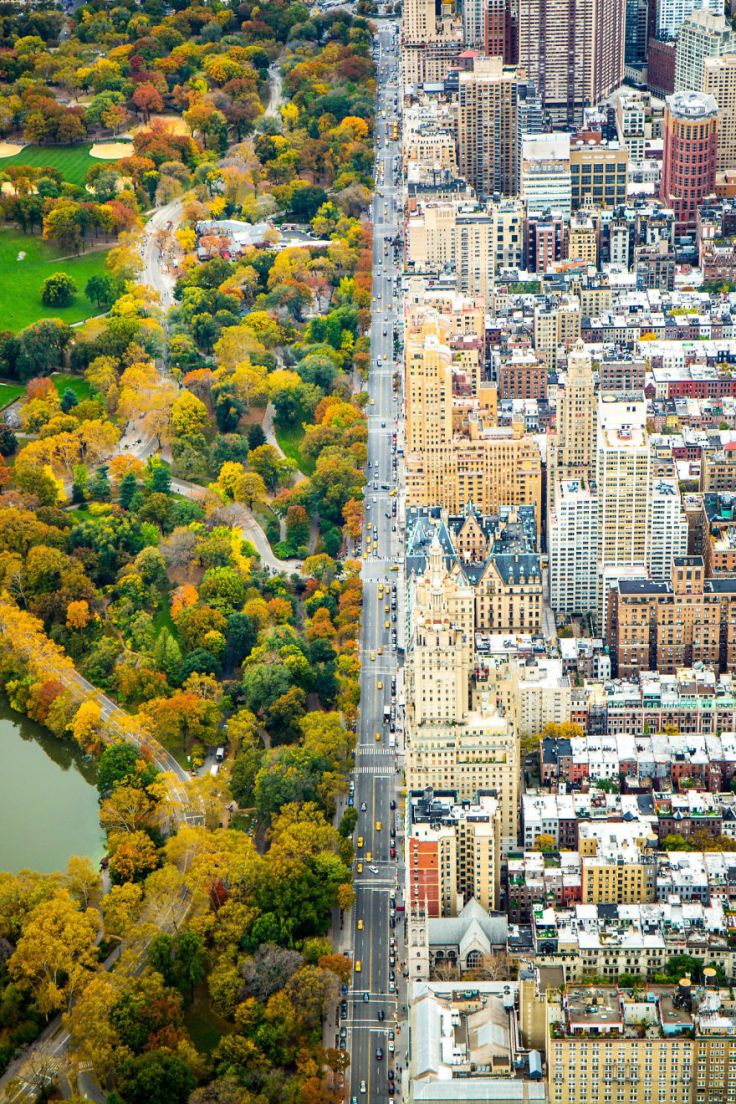 via boredpanda.com
Did you think we will leave Central Park out of the list? No way, we just saved the best for last. What is a visit to New York City without seeing Central Park? This park is the lungs of NYC. This is where New Yorkers come to breathe, unwind and escape the city. Designed by Frederick Law Olmstead and Calvert Vaux, the park spreads on 843 acres of verdant parkland, rolling lawns shaded paths, and placid lakes, including the handsome European-style Mall, lined with American elms, and the majestic Bethesda Fountain, one of the largest fountains in New York City, measuring 26 feet tall. There are so many tours to explore the park; you just need to plan your visit and enjoy it.