There are many dairy products we love to indulge ourselves in, most would agree that cheese somewhere at the top of the list. This delicious dairy product comes in many formats and varieties and with just as much controversy.
There is a discussion about how healthy cheese is for you, and the short answer is, if the cheese is made from natural and quality ingredients, then it is very good for you.
Among the benefits of cheese, as with all good dairy products, it is a great source of calcium, as well as fats and proteins, omega-3 fatty acids, and vitamins B-12 and zink. And the most important reason of all: it tastes amazing. There are a lot of different cheeses to choose from, depending on your taste and preference, and depending on what meal you're making. Cheese can be used as a main or optional ingredient in almost any dish you can imagine, from one-pot meals to salads and yes, even desserts.
What is your favorite way to eat cheese? What is your favorite cheesy meal? Let's take a look at the top 10 cheesy snacks and meals that just may become your new favorites.
1. Halloween Cheese Pumpkins Recipe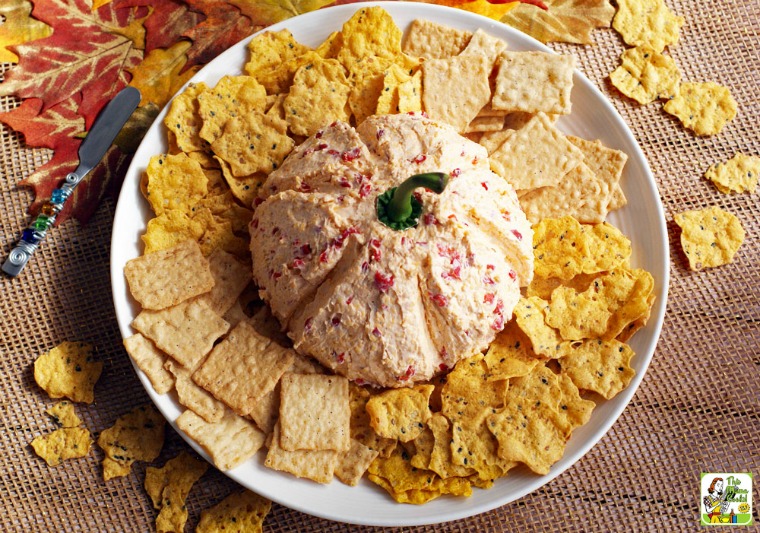 Cheese, even plain cheese has long been a part of a party platter spread. Pieces of cheese are such good food for snacking that they can even be served alone on a cheese platter. Speaking of party food, cheese can also be easily transformed to suit any party or occasion, like this spookily delicious cheese pumpkin dip. With some cheddar cheese, cream cheese, mayo, and a variety of spices you can have the best party dip this Halloween.
2. Sweet Mini Peppers Stuffed With Cream cheese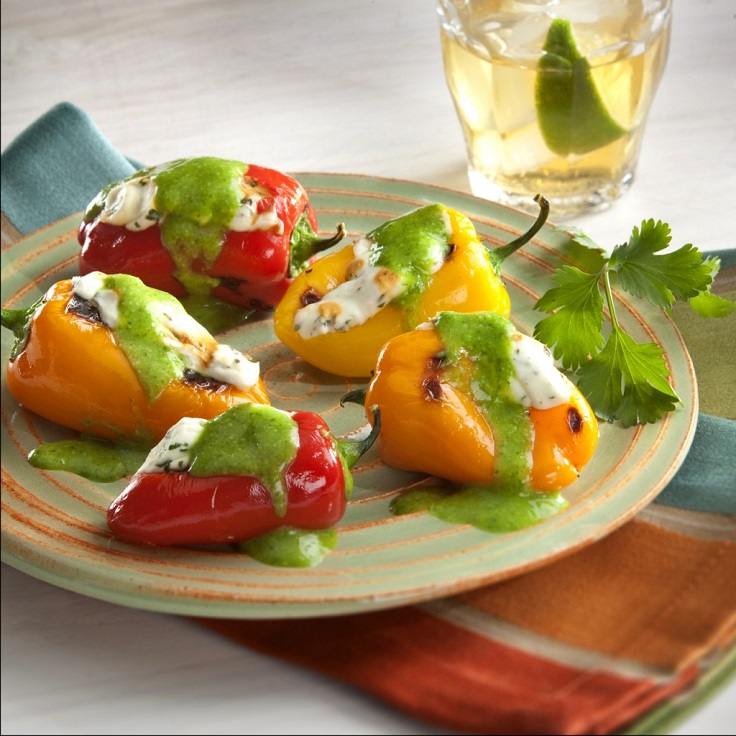 Stuffed mini peppers are a nice idea for a brunch or a lighter meal for lunch. The perfect valance between veggie and dairy will leave you feeling full without feeling guilty about eating too much afterward. Ste stuffing for the peppers is even more mouthwatering, with cilantro, Parmesan cheese, and walnuts, these mini peppers are a very tasty and healthy option for a light meal.
3. Cheese Pakoda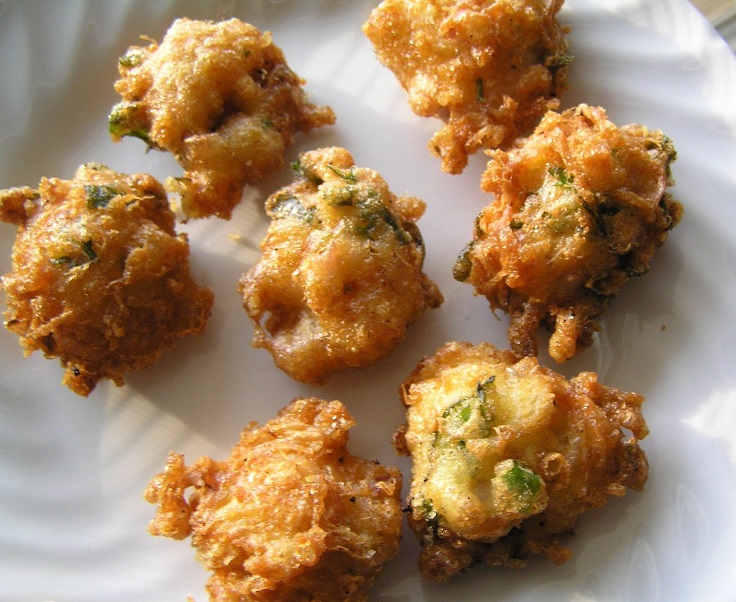 Different cultures offer different kinds of snacks that you might have never tried before, but are so incredible, they quickly become your favorite. It is the beauty of culinary exploring and with the world literary at our fingertips, we can always be sure to find tasty new nuggets to try. If these pakodas remind you of chicken nuggets, you are not far from the truth. These crispy snacks are fried, but are meatless, with some chopped veggies, eggs, and of course, lots of cheese.
4. Cheese Sambusak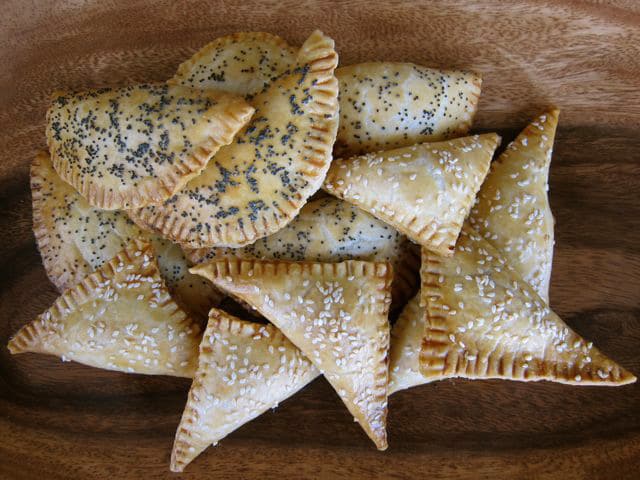 Don't let the name throw you off this amazing recipe. If you've eaten hand pies, calzones, or empanadas and liked them, then you'll love these sambusaks. The dough is very easy to get right even for beginners, and it makes the tastiest sambuka ever. Also, while these are made with white and yellow cheese, you can add whatever ingredient you might like. They are that versatile.
5. Smoked Gouda Macaroni and Cheese
Every family has a favorite pasta recipe, as well as a favorite mac and cheese recipe. The most basic way to prepare mac and cheese is to boil your favorite macaroni, pour some cheese cream over them and let them bake for a bit. But even the favorite mac and cheese can become boring after a while, so if you want to change things up a bit, but not too much, you might want to give this very creamy and crunchy mac and cheese.
6.  One-pot Creamy Tomato Three-Cheese Tortellini Soup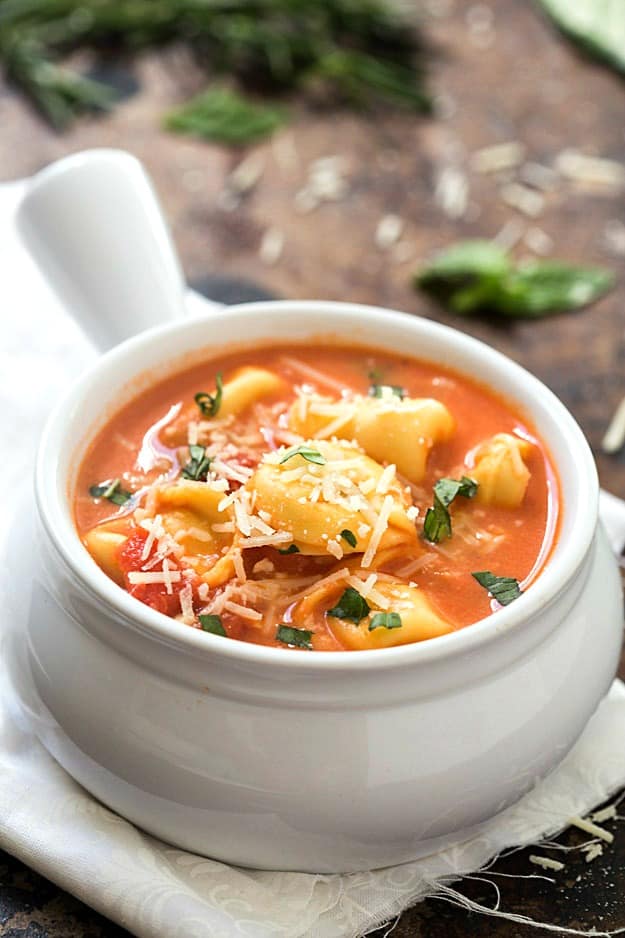 Have you heard of cheese soup? These savory creamy soups can be a bit overwhelming, and you often need something to balance out the flavor. Or if you want to taste that cheese deliciousness in a hearty meal, you could go for a three-cheese tortellini soup, like this one. While in ordinary cheese soups, the cheese is melted in the soup, here you get to taste bites of cheese in every tortellini, while enjoying the other flavor of the tomato soup. It will take your taste buds to a whole new level.
7. Pumpkin Streusel Bread with Cream Cheese Swirl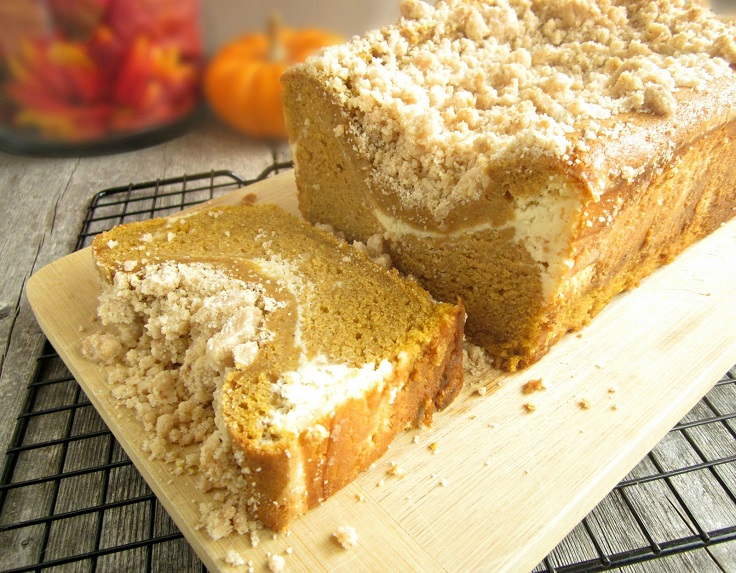 The great thing about pumpkins is that they are absolutely delicious for both sweet and savory dishes. And you can't say that of many vegetables. They get even better when you make a combo of the two, like for this sweet and savory pumpkin cheese bread. Be warned, it is a bit tricky to get it just right, but the bliss of eating this bread is worth all the trouble.
8. Chicken Bacon Romaine Salad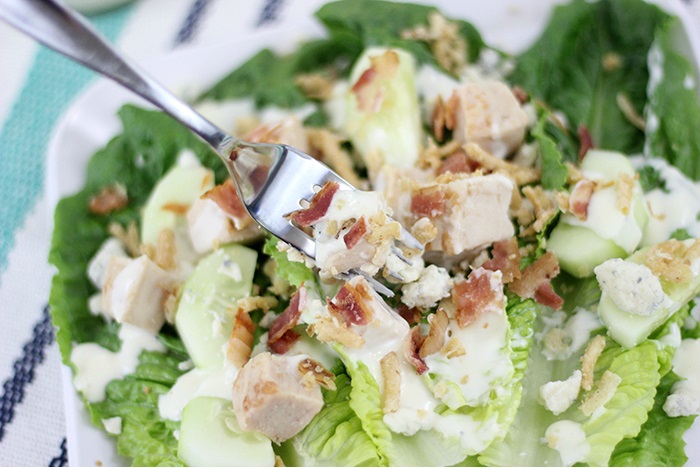 We've given you snacks and hearty dishes with cheese, and now we give you a lighter, healthier option. Even if you aren't a huge fan of salads, eating fresh veggies instead of a whole meal from time to time is very good for you. The reason why most people don't like salads too much is that they don't keep you full for long, unless you prepare the salad in a healthy but filling way, like this mouth-watering crunchy chicken bacon cheese salad. Don't worry, the meat is in very small chunks, just enough to keep you going until the next meal.
9. Flourless Cheese Crust Pizza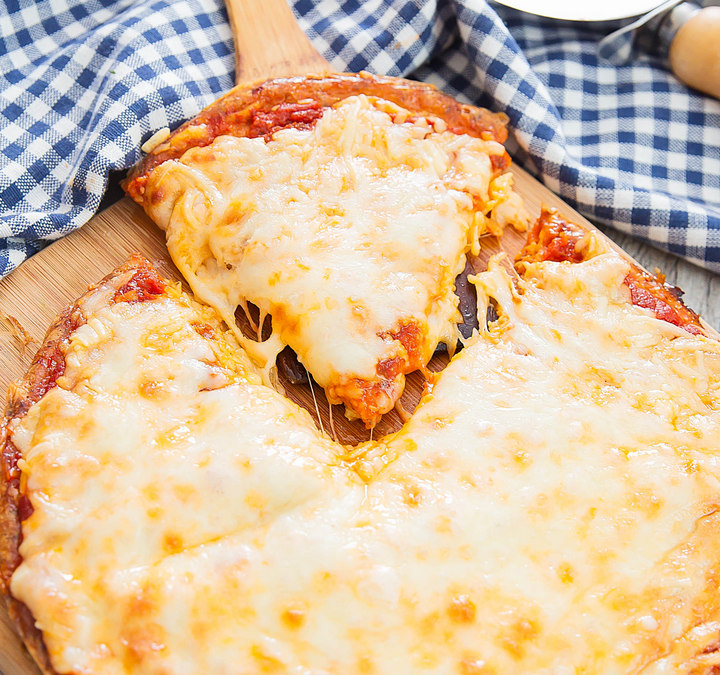 No recipe list can be completed without its pizza version. And what is there to say here, really? We all know that the type of pizza depends on the toppings you're using. And you might be thinking -cheese pizza means you put extra cheese for toppings, right? Well, yes and no. This cheesy slice of heaven is actually cheese on cheese. Confused? This cheesy recipe actually shows you how to make make the dough of the pizza out of cheese. Crazy right? But at least it keto and gluten-free.
10. Mango Cheese Cake Recipe
We're ending our list just like any proper meal should, with a tasty dessert. Love them or hate them, cheesecakes need an acquired taste. Their combination of sweet and salty might not be to everyone's liking, but they sure are one of the creamiest cakes you'll ever have. Cheesecakes are not so hard to make and you can play around with the taste, adding different flavors or fruits to your dessert, like this refreshing mango cheesecake. A great ending to a great meal.
What is your favorite cheese to cook with and your favorite cheese meal? What recipe would you add to the list? Let us know in the comment section below.