Cauliflower is one of the world's healthiest foods thanks to its many health benefits, starting from fueling our body with vitamins and minerals to boost heart health and fighting cancer. On top of it all – it tastes so good!
Luckily for us, the cauliflowers can be easily used in many recipes coming from different cuisines and can also be easily adjusted to different lifestyles, and in this case – veganism. Below you can find ten super easy, quick, and tasty recipes starring cauliflower that can be used for lunch, dinner, and snacks. Scroll along and let us know which is your favorite!
1. Spicy Crispy Kung Pao Cauliflower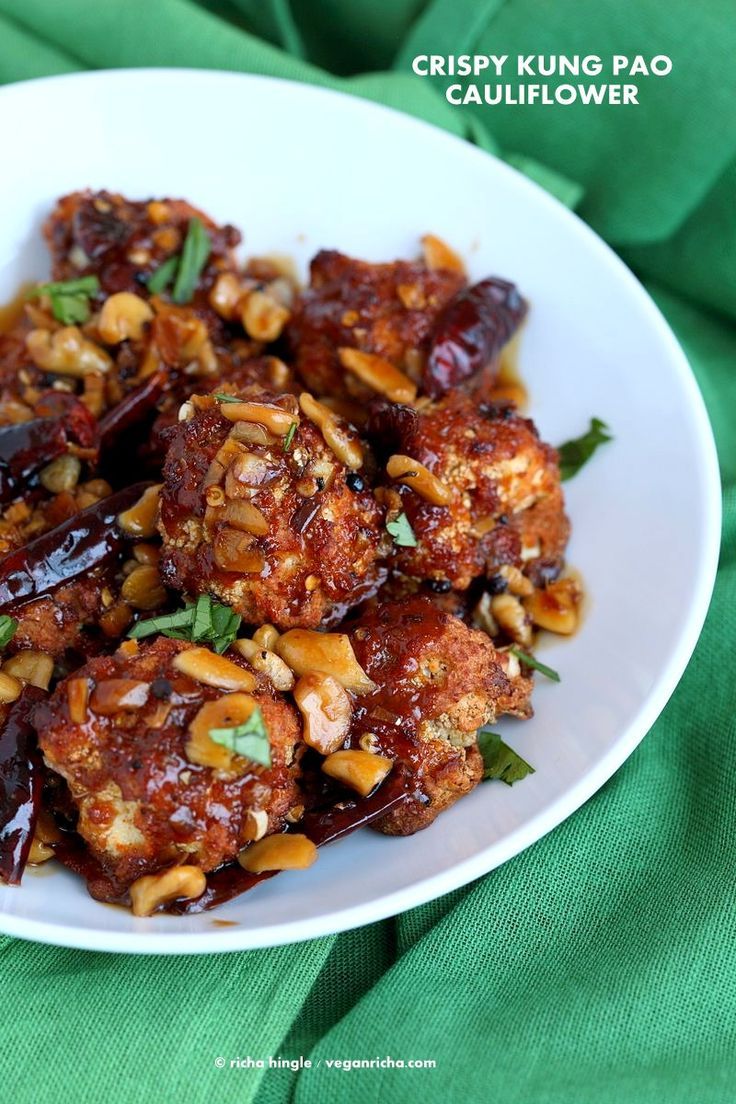 via veganricha.com
This recipe offers you one of the best appetizers you can come up with – cauliflower mixed with Kung Pao sauce. It is a super delicious mix of tastes – a crispy baked cauliflower and a spice sauce! The recipe is 100% vegan, and it can be gluten-free as well; you just need to use gluten-free breadcrumbs instead of regular. If you're a fan of the sauce, don't hesitate to double the sauce and serve it over the rice.
2. Pasta with Roasted Cauliflower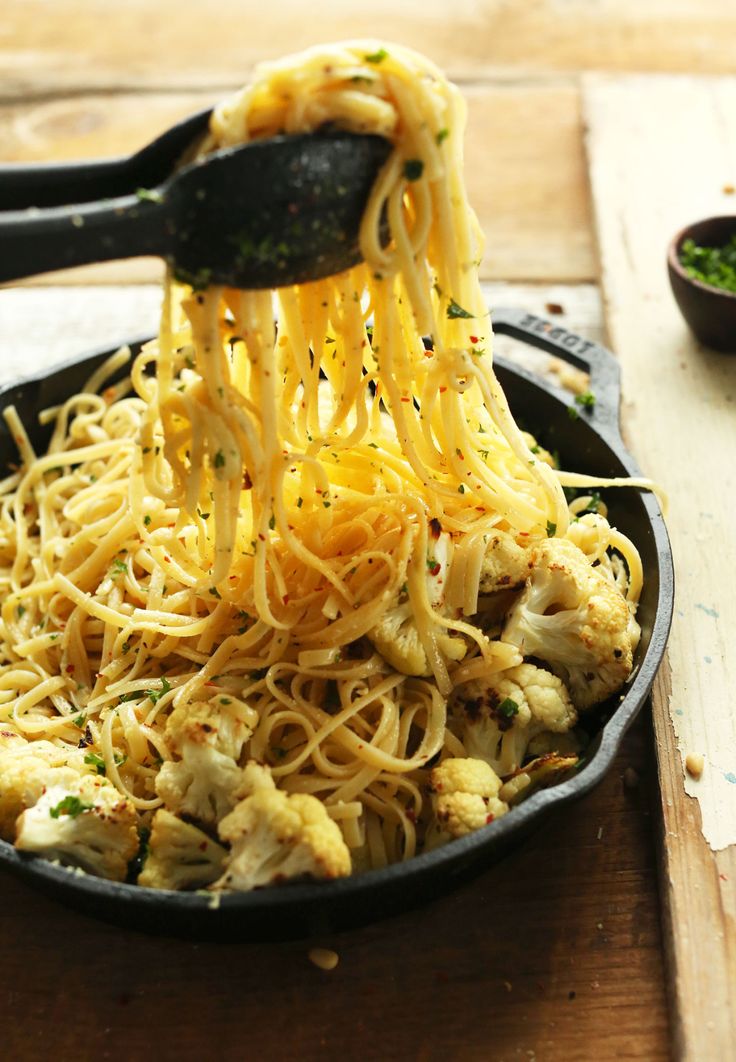 Forget about the Alfredo or the carbonara sauce – have you ever tried pasta with cauliflower? Vegan or not, every pasta lover should give this combination a try. Not only is it delicious, but it is a less – caloric way to indulge in pasta too. This is a quick recipe, the kind you need for busy or lazy days, as it's all ready in 30 minutes. Just think of the crispy cauliflower and the garlic chili pasta – the waiting will be worth it!
3. Cauliflower Tikka Masala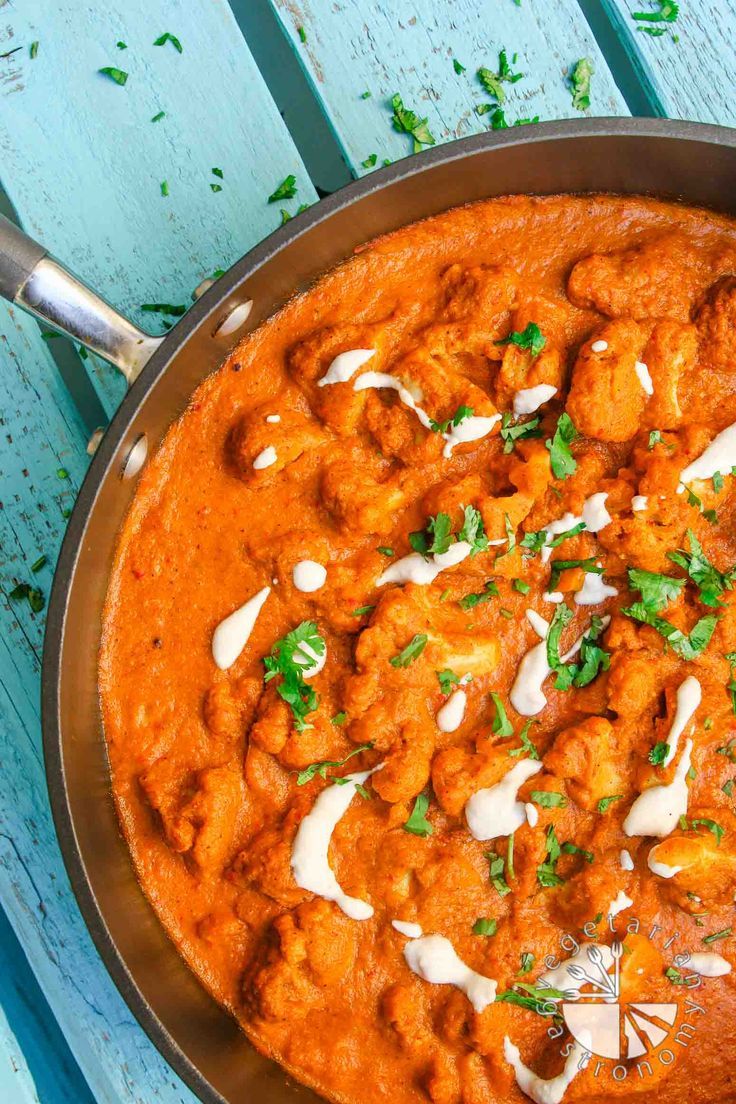 The Tikka Masala is a famous recipe coming from the Indian kitchen and can easily be included in vegan cuisine. This is the perfect recipe for those of you who like your food spicy with a touch of crispiness (again, it's the cauliflower!). However, if you don't want it too much spicy, just don't use the chili powder and green jalapeno.
4. General Tso's Cauliflower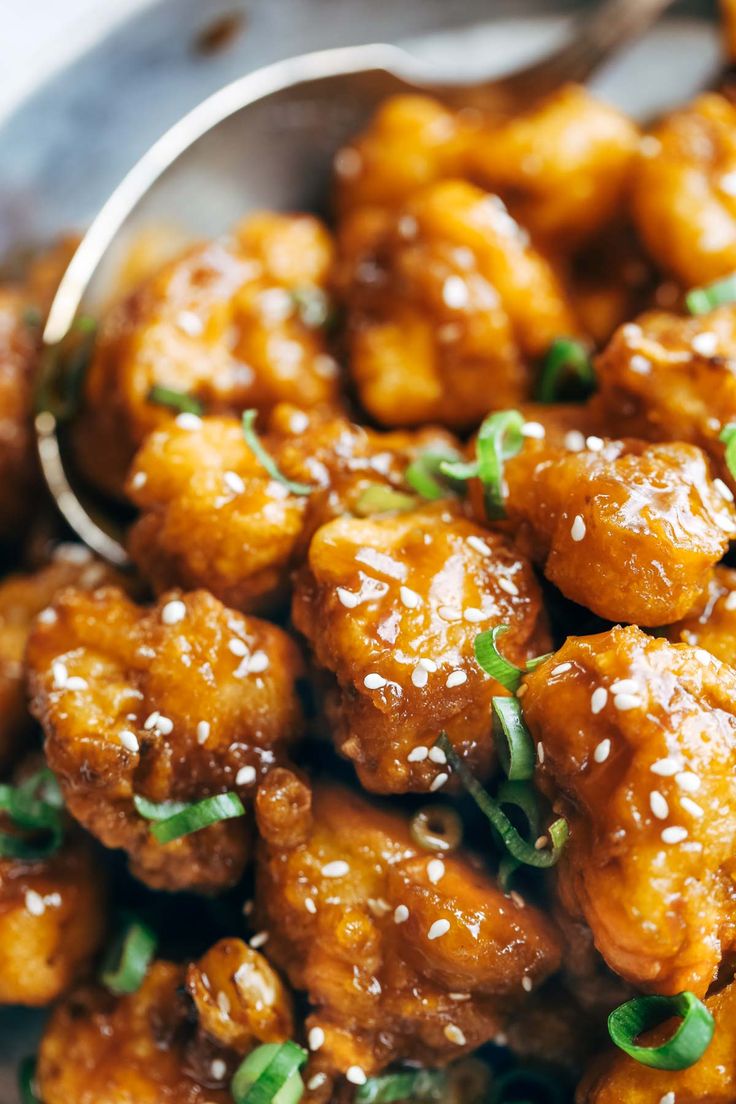 via pinchofyum.com
This recipe is vegetarian, but it can be easily switched to vegan as well. General Tso recipe is known to include chicken, however, instead of meat, you can use cauliflower, and it's going to be so good! The recipe is ideal for those who like fried lunch or dinner, except that thanks to the cauliflower, it's going to be less – caloric than your ordinary lunch or dinner. Feel free to indulge a little bit more!
5. Buffalo Cauliflower Dip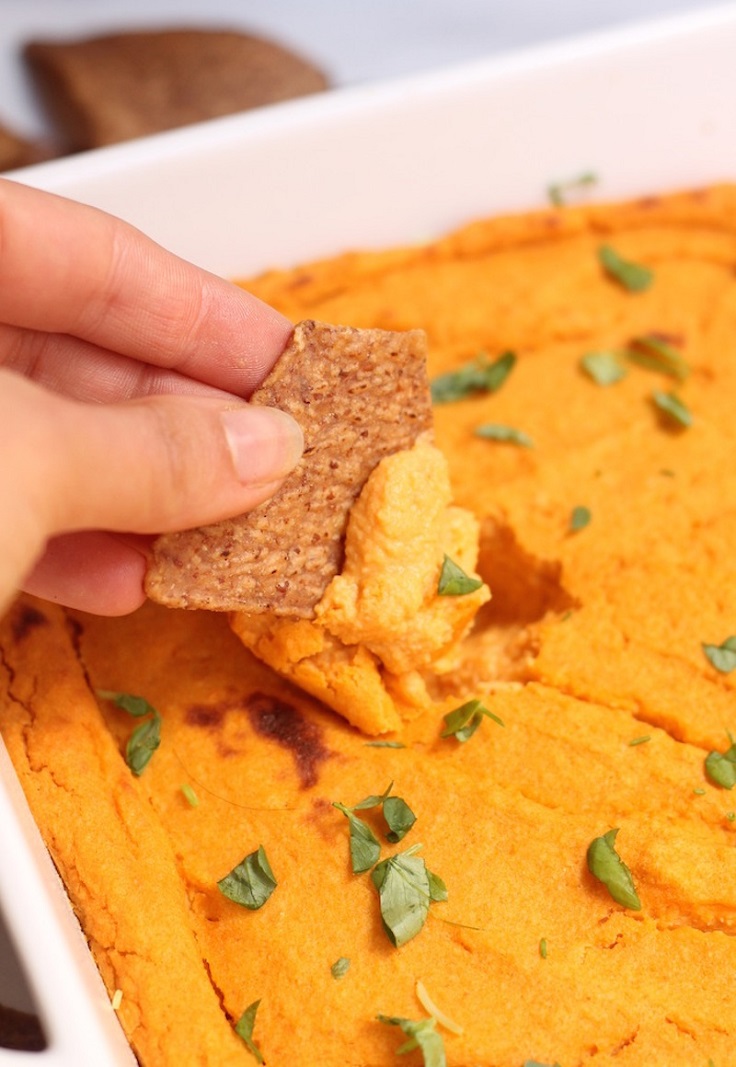 via hummusapien.com
Snack time is our favorite time of the day, especially if it's a movie night we're talking about. Invite your friends over and enjoy this amazing appetizer – a healthy buffalo cauliflower dip. It's easy to prepare it, and it will take you about 40 minutes to have it already. Serve the dip with your favorite chips, or if you want it healthier than this – use veggies instead of chips.
6. Cauliflower Alfredo Bake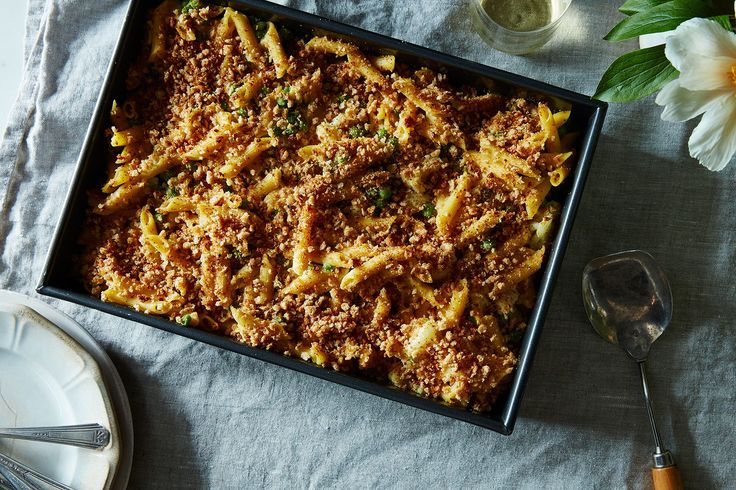 via food52.com
And we're back at the pasta, and it's time for the famous pasta recipe – the Alfredo bake! This super delicious meal is perfect for lunch or dinner and every occasion. Once you try it, we're certain you will want more of it, and it's totally understandable why. Penne pasta, cauliflowers, spices, and herbs – all four make an excellent combination!
7. Cauliflower Chickpea Curry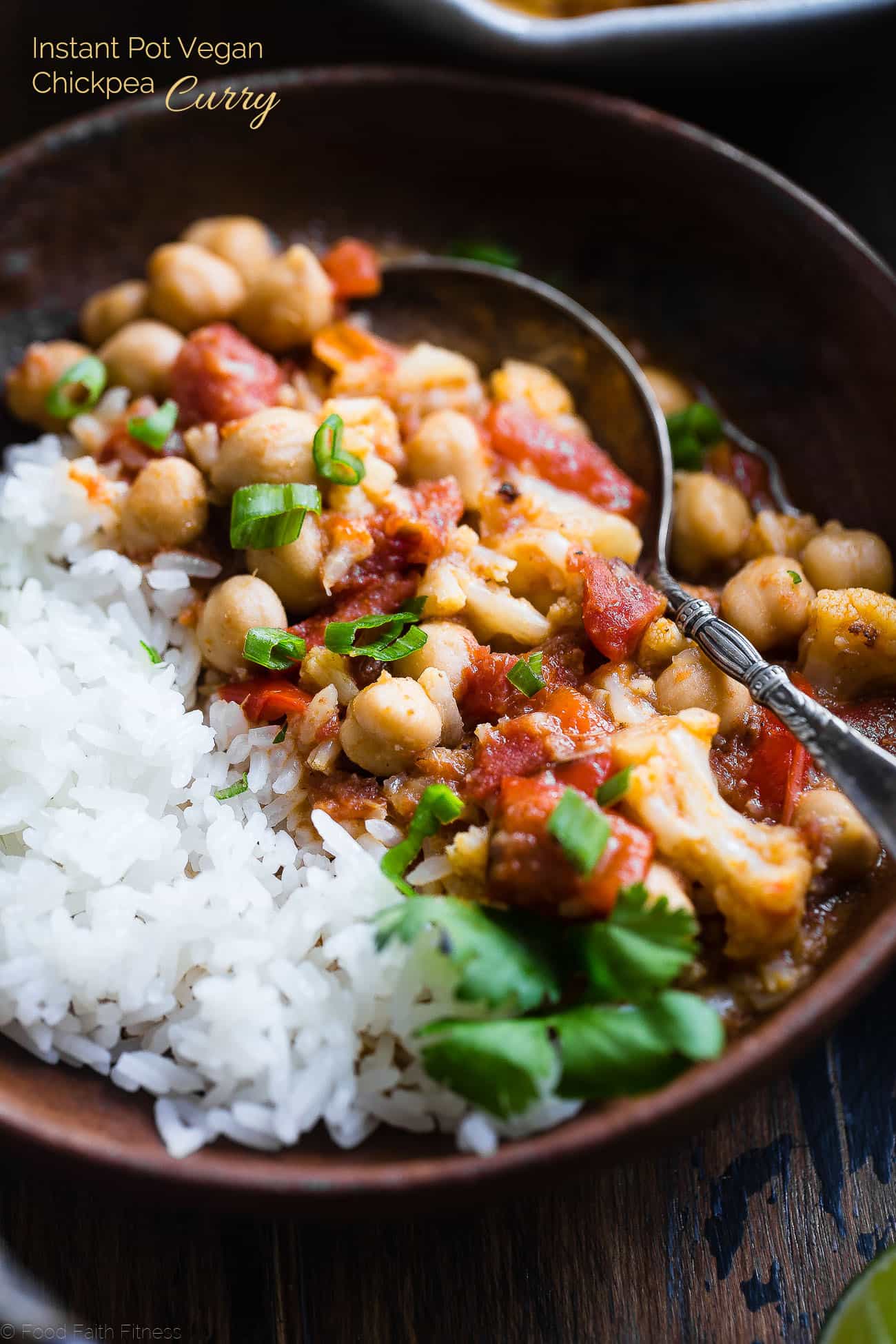 via foodfaithfitness.com
Super quick and easy, this recipe is perfect for lunch or dinner, and you're going to love it because of three reasons – it's healthy, it's delicious, and it takes less than 30 minutes to be ready. It is also a great recipe for those of you who like curry – here; it is meant to be creamy and filled with tasty ingredients such as chickpeas and veggies.
8. Cauliflower Tortillas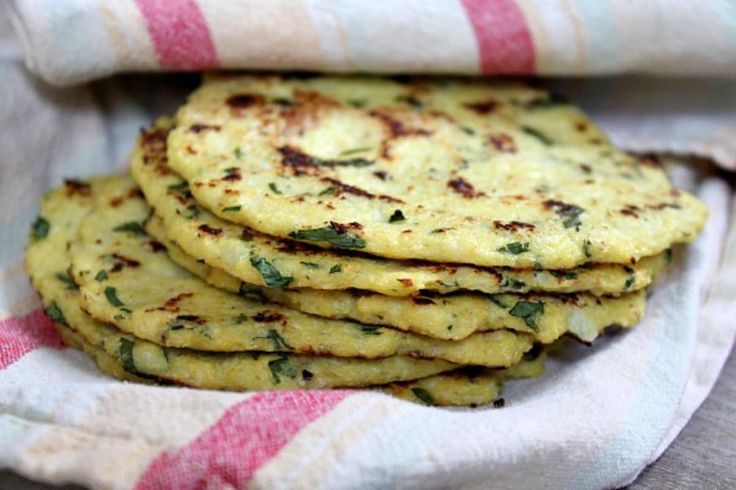 via recipegirl.com
Forget the whole – wheat and every other type of tortillas – this is the type you need to try if you haven't by now. They are very easy to prepare and are a budget-friendly recipe, too, as all you need are the following ingredients – cauliflowers, eggs, cilantro, lime juice, and salt and pepper to taste. Once you got them made, you can use them in other recipes or eat them just like that – they're delicious either way!
9. Roasted Cauliflower in Lemon-Tahini Sauce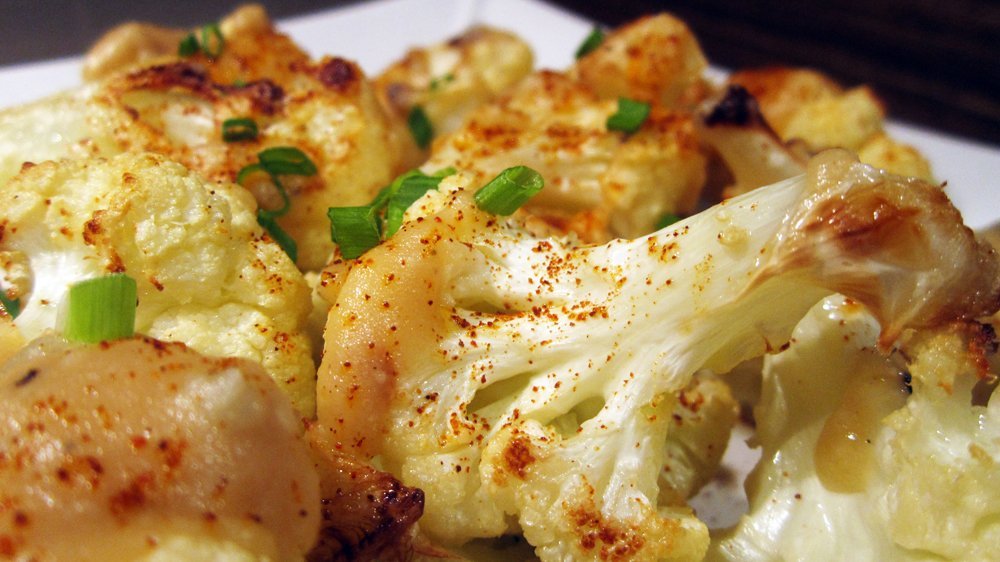 via vegangela.com
The roasted cauliflower in Tahini sauce is a great side – dish, both vegan and gluten-free. It is ready in 30 minutes and trusts us – it's so easy to prepare and so delicious that you will prepare this dish more often! It's healthy, tasty, budget-friendly, and it makes an excellent addition to your lunch, dinner, or it can even be used as a snack!
10. Mexican Cauliflower Rice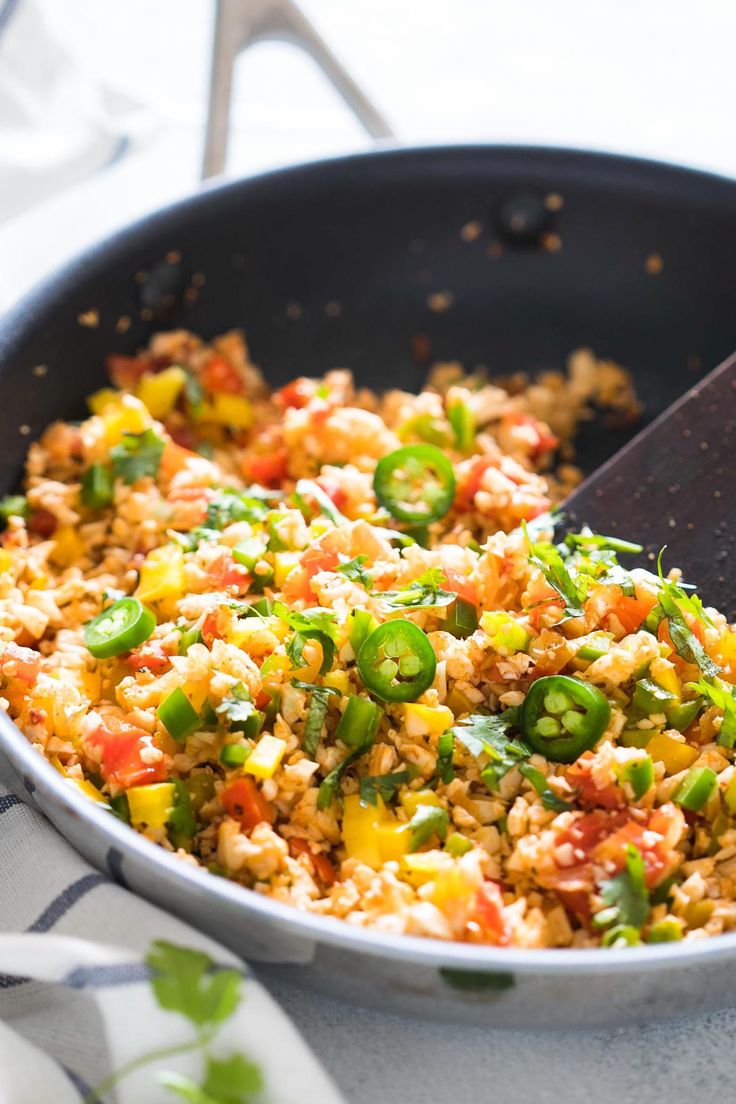 via myfoodstory.com
Besides being vegan, this recipe is both keto and paleo-friendly. It is ready in 30 minutes and represents a great vegan dish inspired by Mexican cuisine. Besides the cauliflower rice, it contains avocados, bell peppers, onion, garlic, jalapenos – to name a few of the tasty ingredients here used. However, feel free to add even more if you'd like!