We know you simply can't get enough of the ultra yummy smoothie recipes. So now it's the right moment to share some delicious recipes for all the cherry smoothie lovers. In case you're wondering what are the cherry's health benefits, there are a few that'll make you consume them even more often.
They're full of nutrients and antioxidants, they help protect against cardiovascular disease, prevent cancer, and have an anti-inflammatory effect. They also contain high levels of melatonin which can help you get better sleep. On the other hand, we all know how unbelievably flavorful cherries are. Try some of these recipes today, you won't be regretful for making one.
Cheers!
Cherry and Kale Smoothie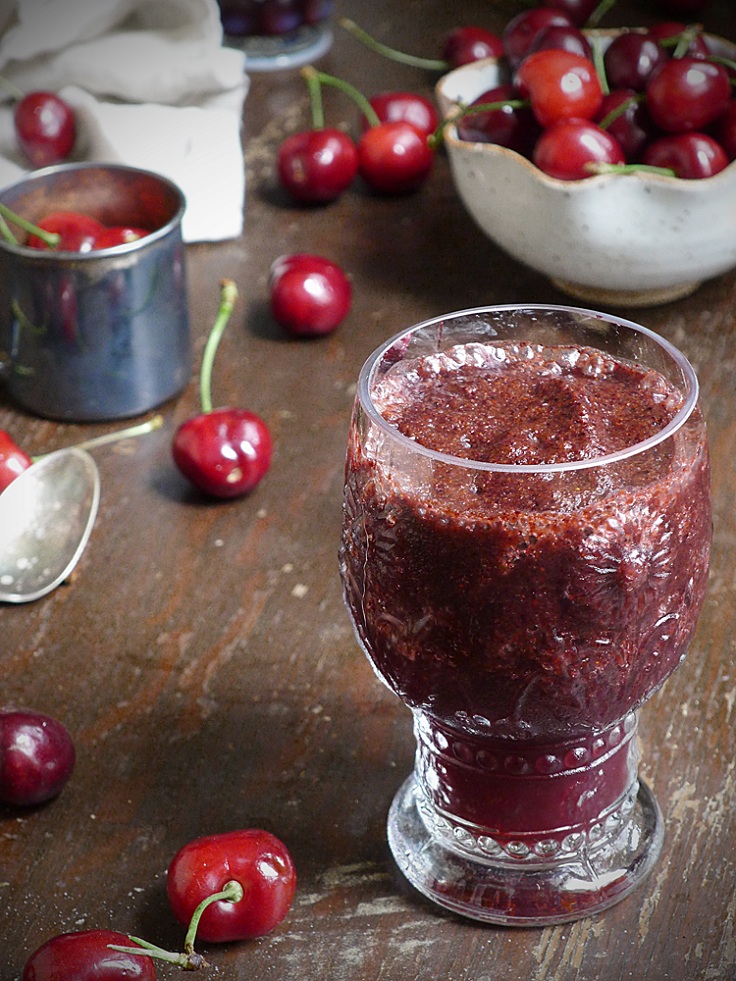 This mouthwatering mixture of orange juice, coconut oil, kale, and hemp seeds is something that you must taste. This is a smoothie with a pleasant, distinct flavor.
Recipe via pureandsimple.typepad.com
Cherry Vanilla and Almond Smoothie
Is there any better combination than cherries and vanilla put together in this sugary smoothie. The almond makes it even more delightful.
Recipe via yummly.com
Cherry Berry Smoothie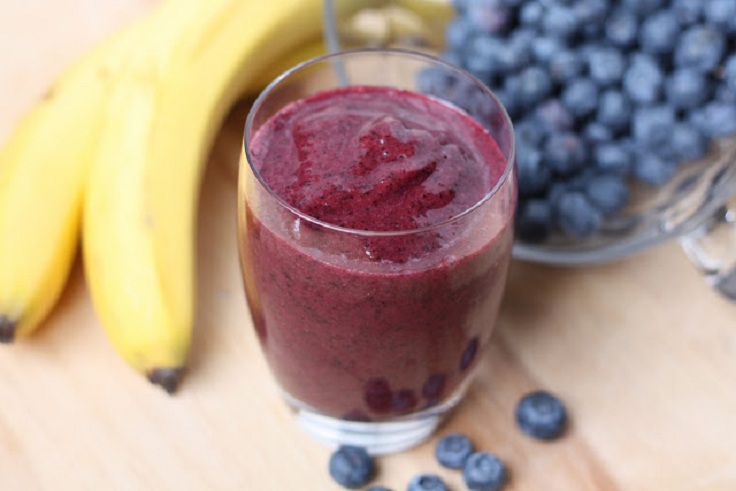 If you're a fan of berries here's a nice idea for your next smoothie. Add some cherries and prepare to be astonished by the refreshing taste.
Recipe via yummly.com
Simple Summer Cherry Smoothie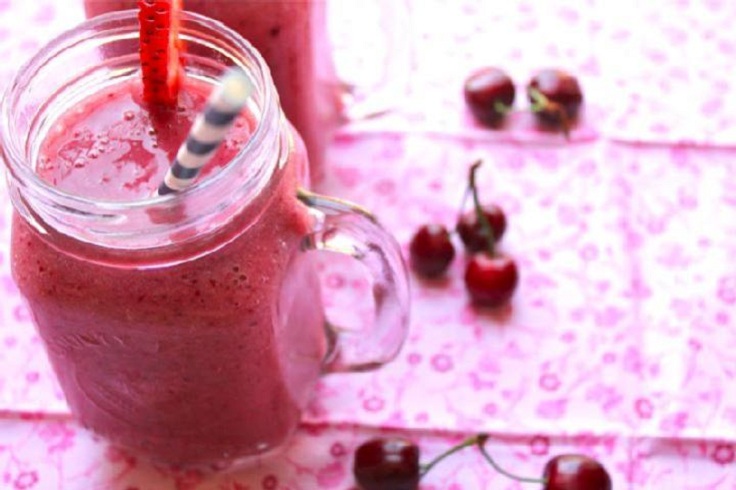 In case you want to bring back the heat of a summer breeze, you can finally do that by making this smoothie. Simple and effortless just like it's name.
Recipe via yummly.com
Cherry Banana Smoothie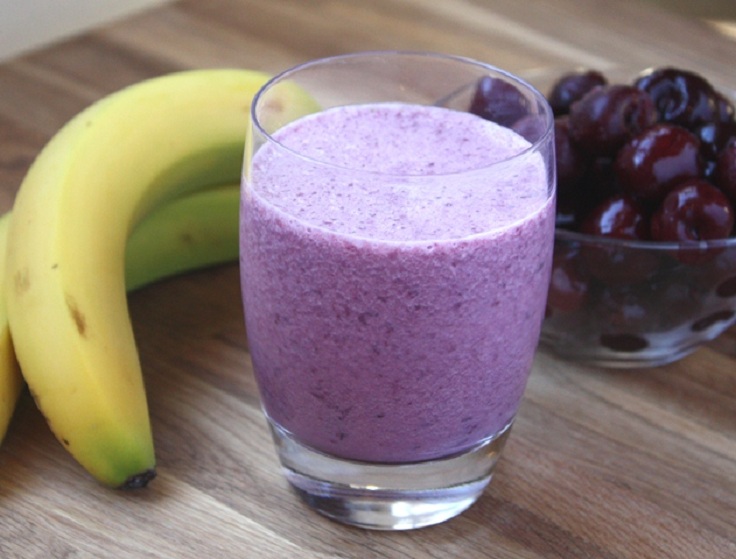 Great choice of ingredients if you have a sweet tooth, and you like things a little more sugared. Then this smoothie is good enough for you.
Recipe via yummly.com
Cherry Peach Smoothie
This smoothie probably contains one of the favorite fruit blends to many smoothie drinkers. If you're one of them, here it is,a great recipe to fully enjoy the taste of it again.
Recipe via iowagirleats.com
Lush Cherry Smoothie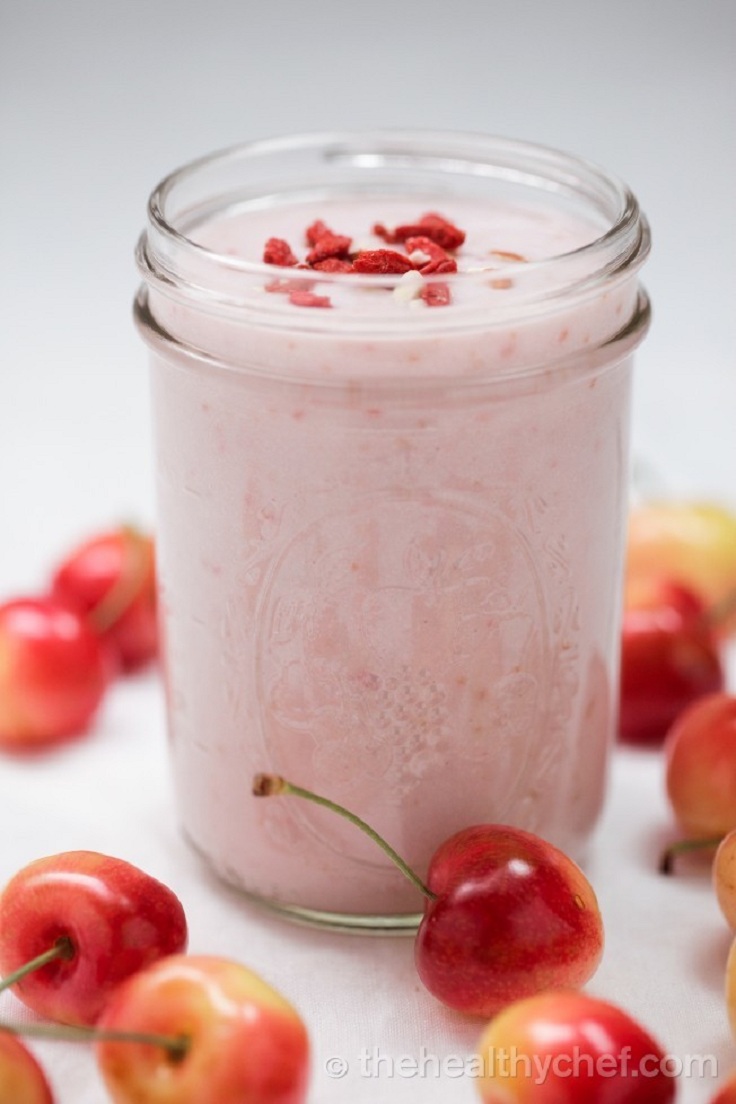 If you like the classic, energizing cherry smoothie and you want to experience the full cherry taste, this is the perfect fit for you. You'll be glad you've made one for yourself.
Recipe via thehealthychef.com
Cherry Spinach and Berry Smoothie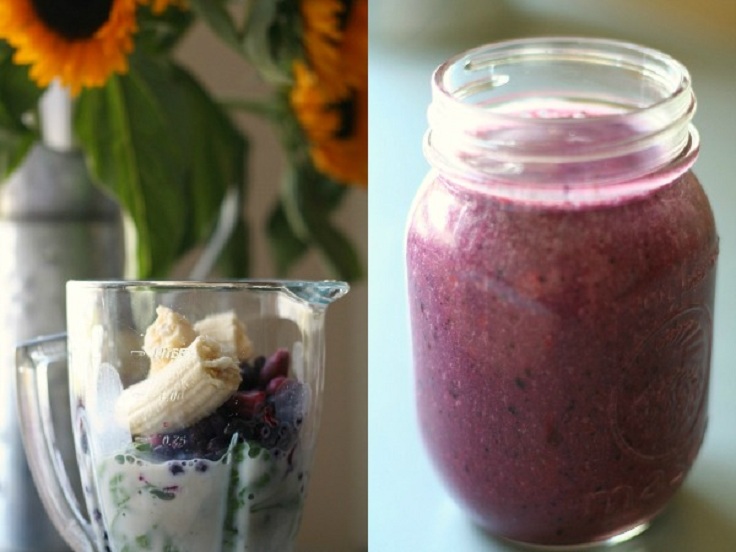 Get ready to taste an amazing merging of fruits and vegetables.  Green, healthful and an excellent energy booster. Don't worry about the way it taste,it's nothing but delightful.
Recipe via bestofthislife.com
Chocolate Cherry Smoothie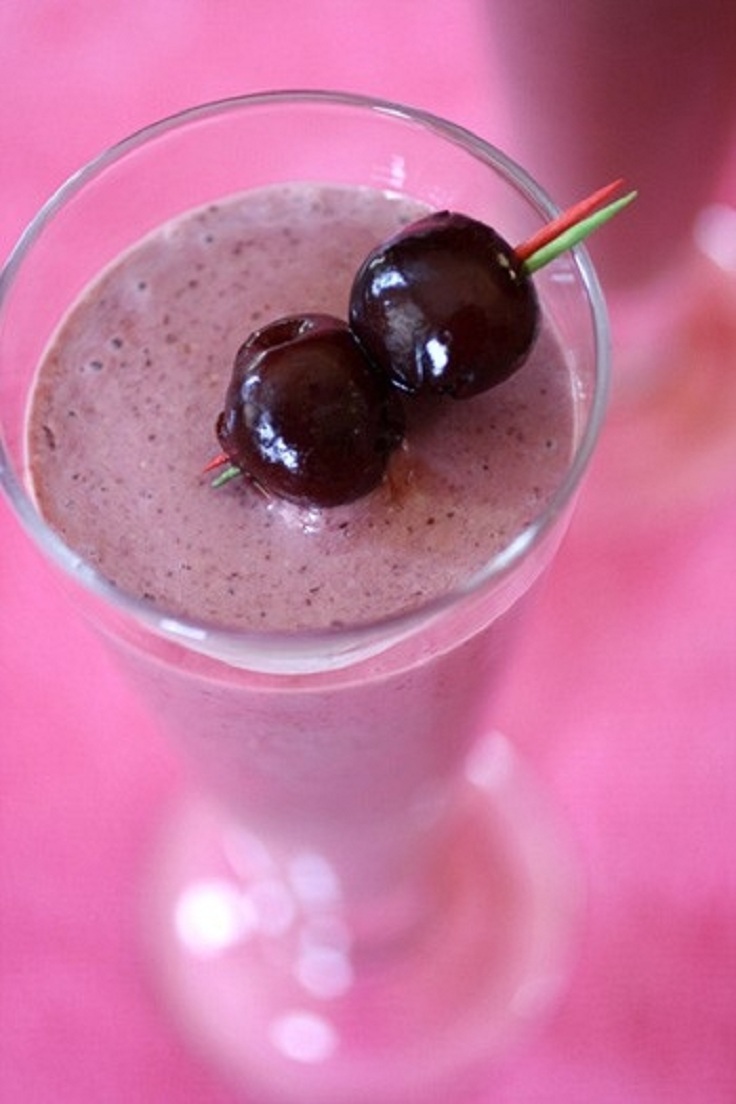 Oh the irreplaceable chocolate. If you can't resist it here are the good news, use your favorite chocolate in your smoothie. You sure know how compatible are cherries and chocolate.
Recipe via allwomenstalk.com
Very Cherry Smoothie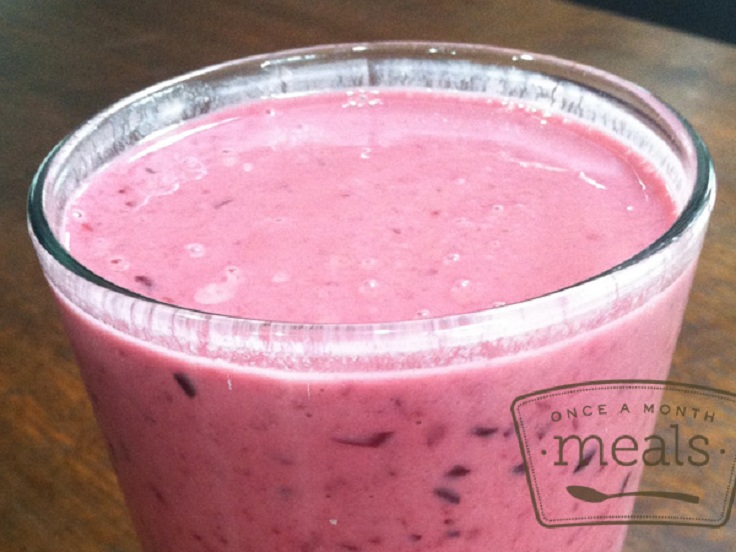 You'll double up cherries health benefits if you drink one very cherry smoothie. It's natural, tasty and full of all the vitamins your body requires.
Recipe via onceamonthmeals.com