Chestnuts are shiny brown nuts whose thick casing has long, sharp, needle-like spikes (burrs). There are usually two to four nuts per casing. Unlike other nuts, chestnuts have a high starch and water content but low protein and fat levels.
They've never been as popular in British kitchens as in Continental ones, but they're a versatile and flavorful storecupboard ingredient. Chestnuts are available fresh, ground, dried, puréed, or vacuum-packed.
Sure, the iconic image of chestnuts roasting on an open fire is magical, but we would have preferred it if the next line in the classic Christmas ballad involved a chocolate chestnut torte baking instead of Jack Frost nipping. In fact, we are offering you almost anything, sweet or savory, in which rich-tasting, low-in-fat chestnuts appear.
Here are some of our favorites:
Baked Acorn Squash with Chestnut, Leek, and Apple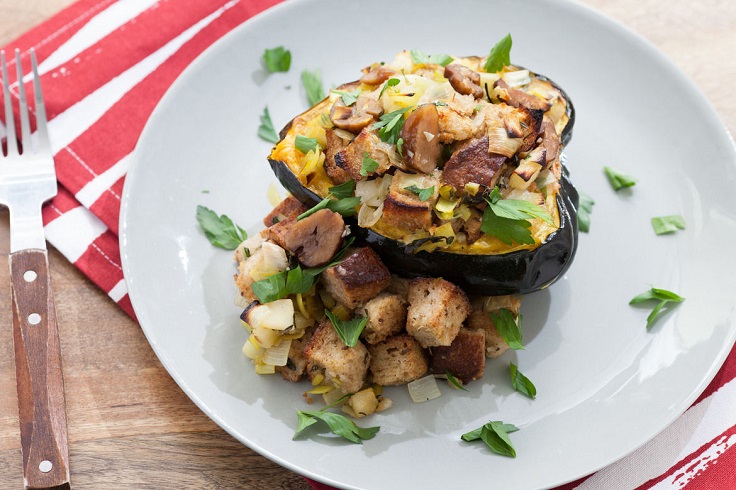 via blueapron.com
These Chestnuts are roasted and peeled to reveal the starchy nuts', subtle sweetness. With sautéed leek and apple, this robust stuffing served in baked acorn squash is so impressive, it could double as a centerpiece.
Chestnut Chocolate Chip Cookies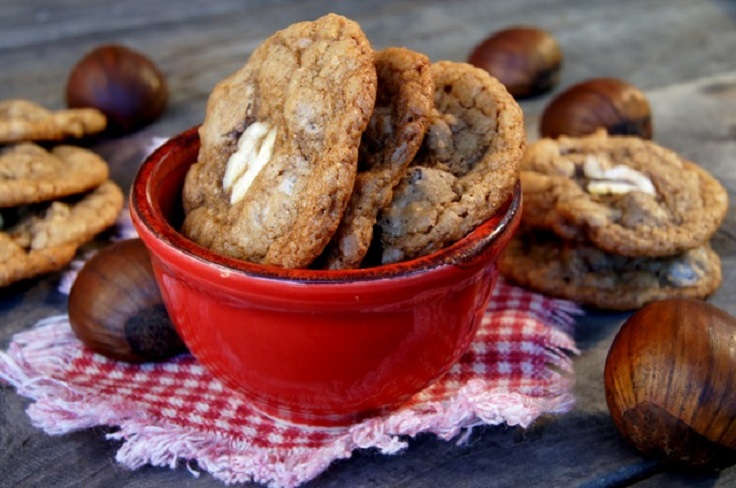 These Chestnut Chocolate Chip Cookies taste delicious. And their flavor is deep, rich, and maple-like.
 Chestnut and Ricotta Ravioli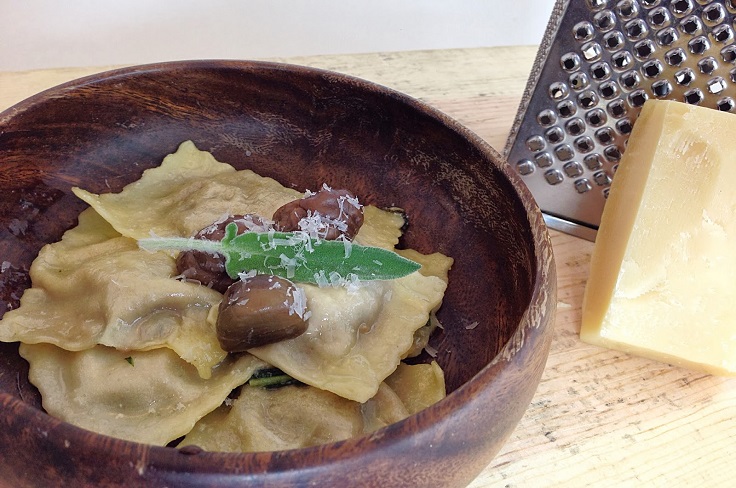 There is some delicious flavor in this dish and enough to please anyone at your table. If you can find chestnuts this time of the year, we highly suggest trying this recipe out; you will love it!
Chocolate Caramel Chestnut Cake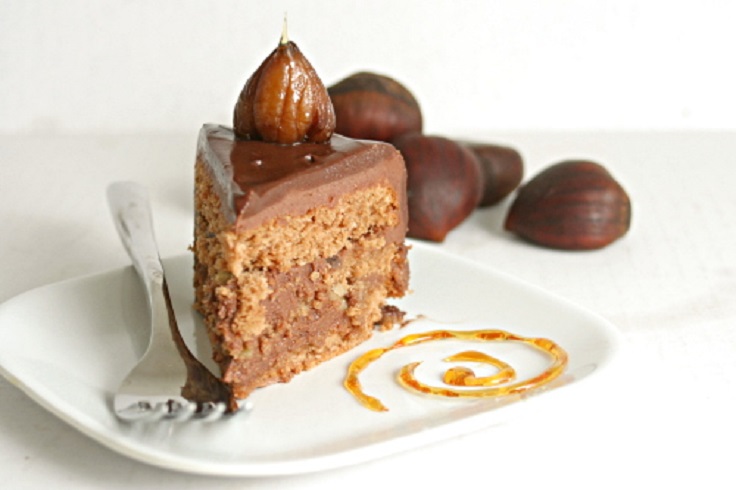 This cake's certainly good, with the earthy chestnuts and bittersweet chocolate. The ganache filling is made by melting chocolate with hot caramel, which lends extra complexity to the cake.
Celeriac Soup with Apple and Chestnut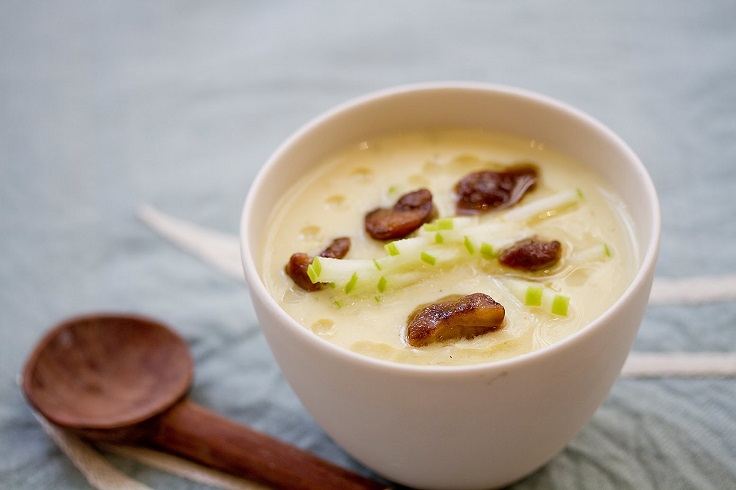 Lovely recipe for those winter days when it is cold outside. Enjoy and indulge in this soup; it will be the best cure for all.
Mulled Wine Jar Cupcakes with Whiskey and Chestnut Frosting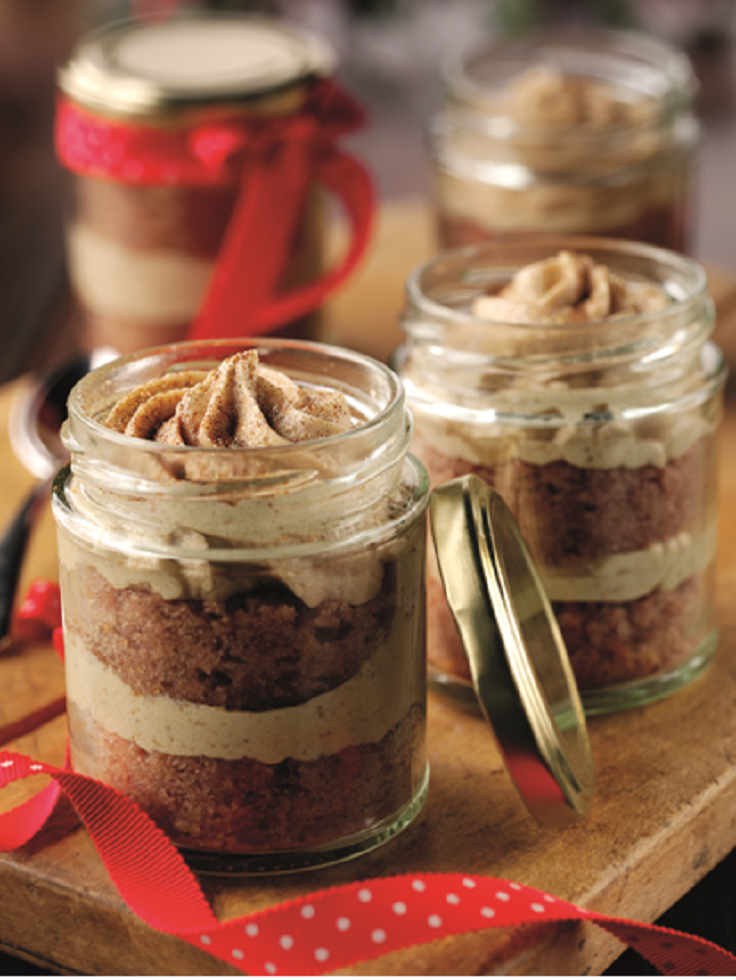 via magentacakes.co.uk
The chestnut and whiskey in a frosting sound delicious for those upcoming cold winter days.  Just a word of caution, as there's mulled wine in the cupcakes, please don't drive if you plan on eating too many of these.
Chestnut Confit with Roasted Potatoes, Bacon, and Kumquats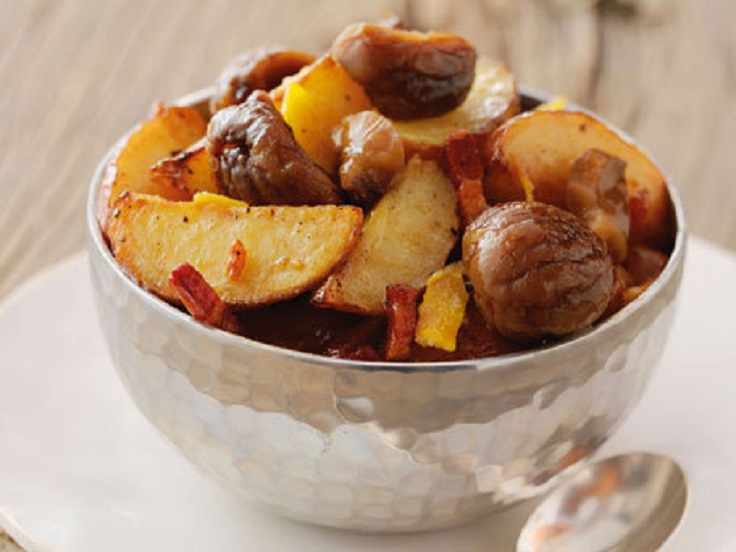 This is a version of chestnut confit with roasted potatoes, bacon, and kumquats. To any non-chesnut believers out there: Give it a try. You will be surprised about the taste of chestnuts, and you will most certainly change your mind.
Chocolate Chestnuts Macaroons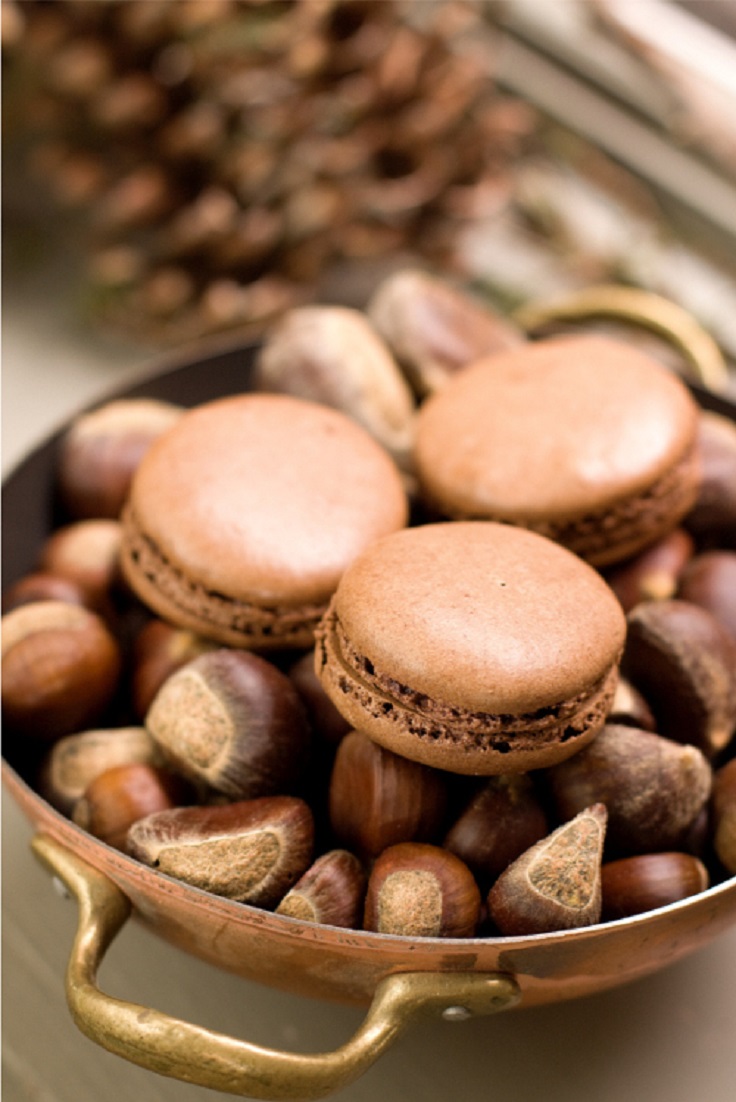 via bravetart.com
Who doesn't love macaroons, right? You can make these delicious macaroons at your home. The combination of chocolate and chestnut is simply outstanding!
 Cabbage, Chestnut, and Apple Galette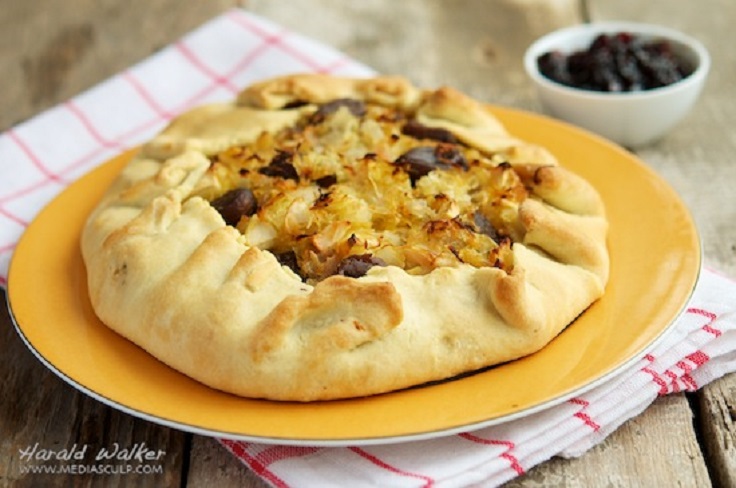 via vegalicious.org
This is a delicious winter meal. We enjoyed it as a main meal; it would also be good as an appetizer or for brunch.
Apple and Chestnut Muffins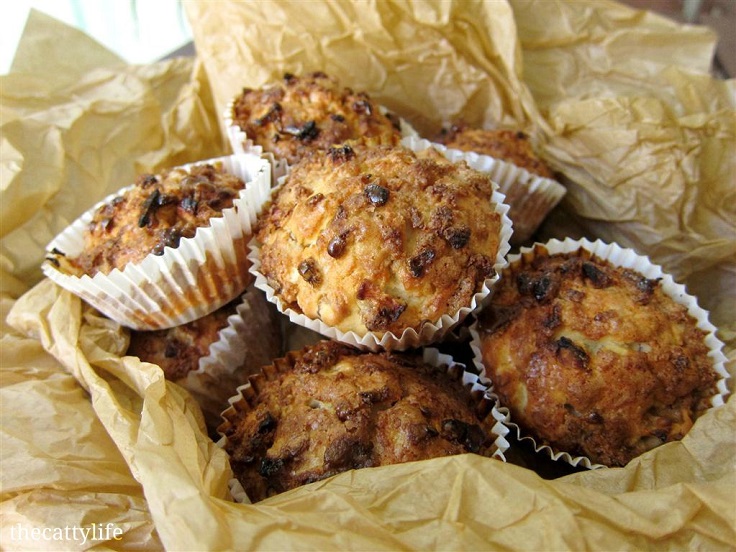 via thecattylife.com
The remaining steps to produce these adorable apple and chestnut muffins were fingertip-friendly and super easy. They can serve as a perfect sweet snack together with tea or coffee for those cold winter days!