Christmas, as one of the most important days of the year, besides the joy it carries, is also related to tons of preparations, presentations, and organization for the big Christmas Eve with friends and family. A well-prepared host or hostess should have mastered all the tricks and tips and throw a festive and welcoming lunch or dinner with a perfectly set and decorated table. Not only preparing the festive dinner, but one also has to decorate the table in the Christmas spirit. Whipping up the menu can be troublesome, besides other things. If you are not one of those, don't worry! With some simple instructions, you can have an amazing Christmas table. Don't take out the red and gold porcelain or the same old silverware that you have set last year. Make this year a bit different and give the Christmas table a little extra effort and creativeness and cheer the atmosphere with the following napkin folds. You don't have to be a napkin-folder mastermind since no one will realize that it took you just a few minutes to master the napkin folding.
Truth to be told, napkin folding can be really fun and they give that fancy look to the table setting. It is a peace-of-art created by only a piece of cloth that will impress the guests, and it will also turn the dinner into something spectacular. We have put in one place the top 10 Christmas napkin folding tutorials that will guide you so you can make your festive table. Moreover, some of the napkin folds can be used for any holiday. All you have to do is change the color of the napkin. The tutorials will equip you with the necessary folding techniques that for sure will wow everyone.
From a folded poinsettia napkin to silverware napkin to Christmas tree napkins, there is something on the list for just about everyone. Whether you don't have time and will use a simpler fold or you want to impress the guests and make something truly extraordinary, just make a choice. All you need is a little bit of imagination and some basic supplies. Napkin folding isn't hard at all.
Take a look at the tutorials and enjoy the process.
Folded Poinsettia Napkin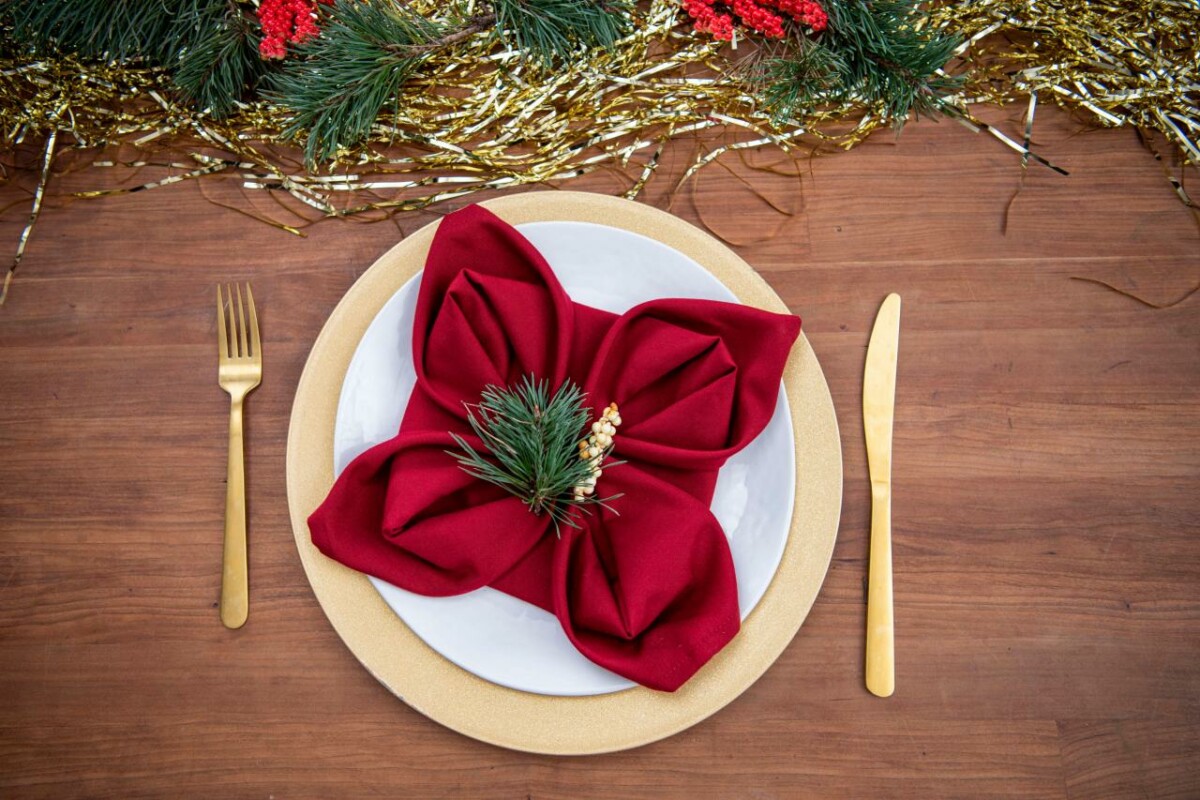 Decorate your Christmas place settings with beautiful poinsettia napkin folds with a piece of evergreen as a center decoration. Or you can even change it a bit and add instead delicious candy treats as the flower center.
How to Fold a Leaf Napkin Tutorial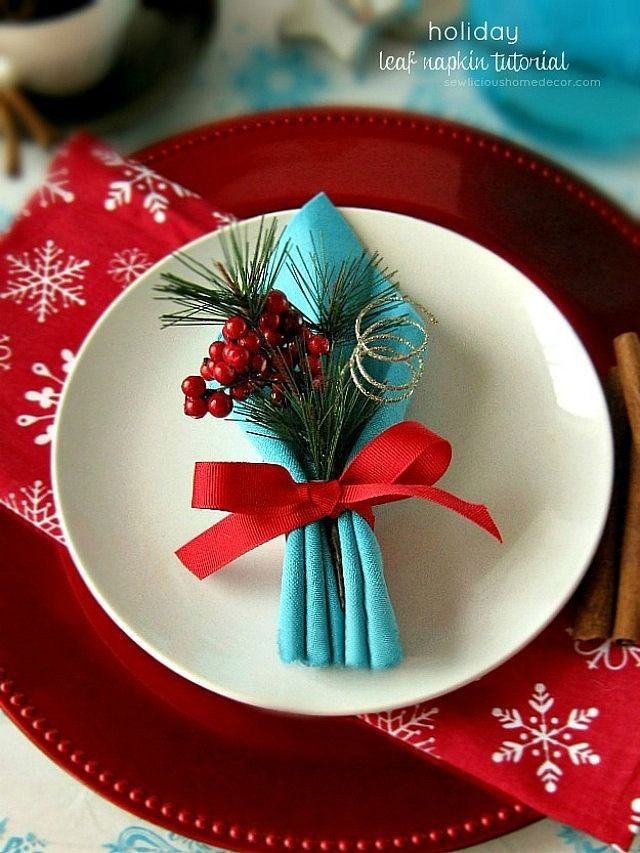 This leaf napkin is the perfect complement to your table at Christmas Eve or any gathering since it can be used on more occasions. Change color and it's ready to go.
Fab Holiday Decor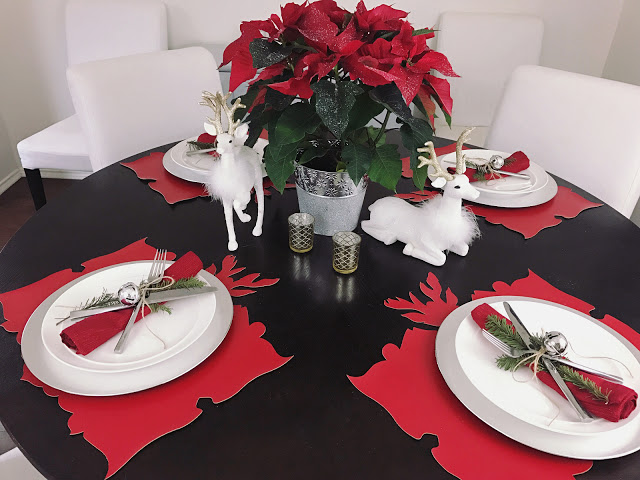 This is easy as one, two, three! It is meant for those with less time because the only time you will lose more is by choosing the lace or string for the bow.
Christmas Tree Napkin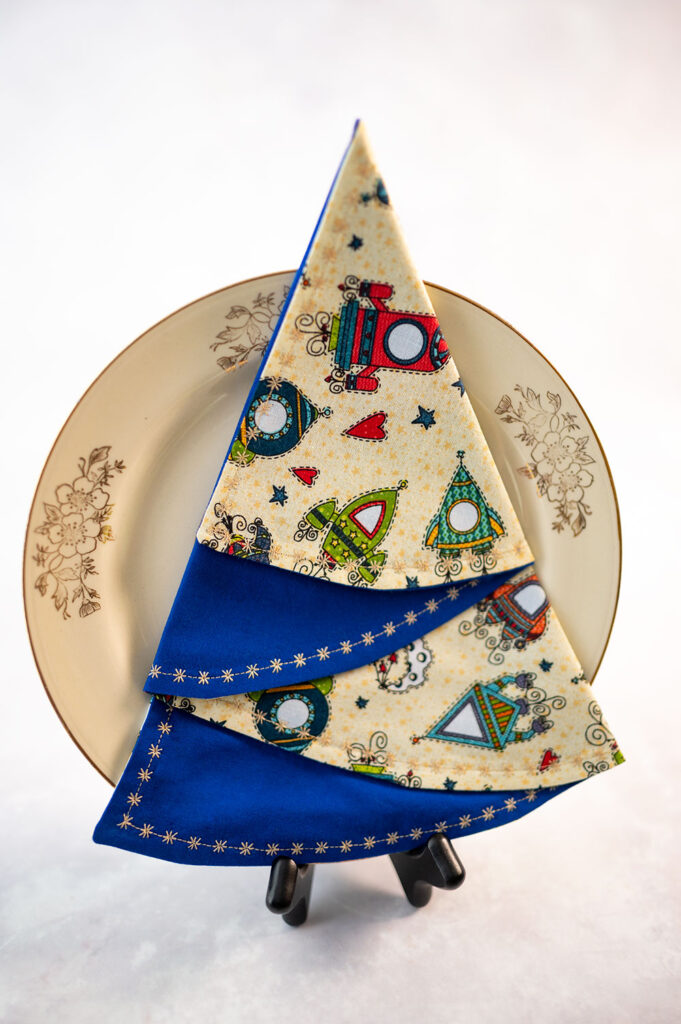 O Christmas napkin! Tons of Christmas tree napkin folds but let's be real, we cannot get enough of Christmas trees! They're the showstopper for every Christmas!
Napkin Snowball Craft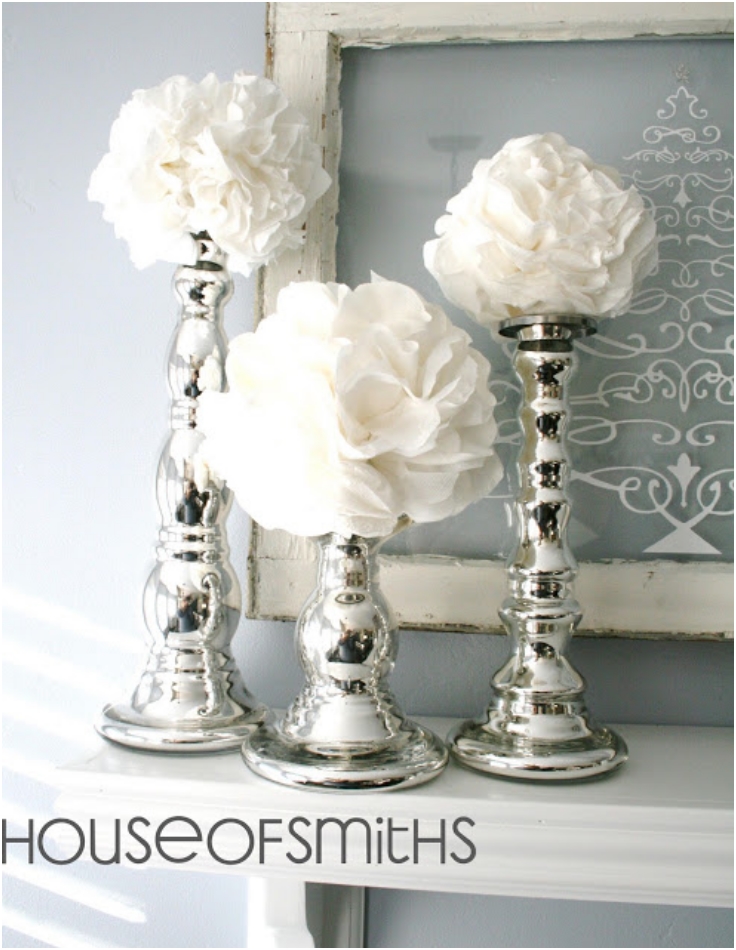 Imagine taking snowballs into your living area. Impossible, or not? Try out these fancy snowballs that will definitely turn heads.
Christmas Tree Napkin Fold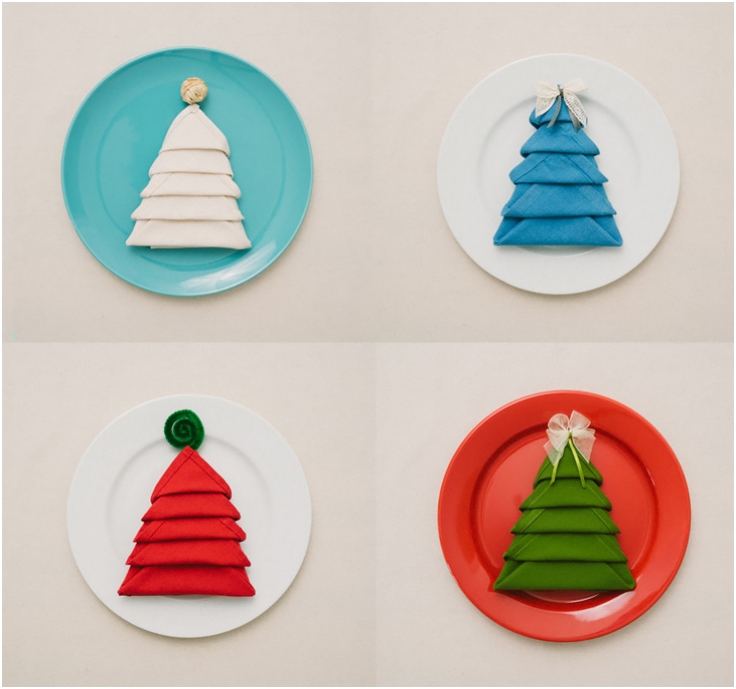 These budget-friendly napkin folds will find their way to decorate your holiday table. They are a simple fold design, but they will liven up the holiday table at each place setting.
Christmas Tree Napkin Fold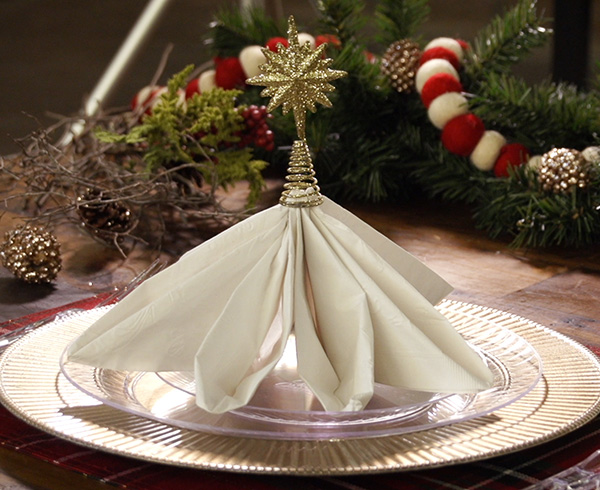 This napkin fold will definitely wow all the guests, and believe it or not, it's very easy to do. Don't forget to put an impressive ornament on the top which will impress others.
Silverware Pocket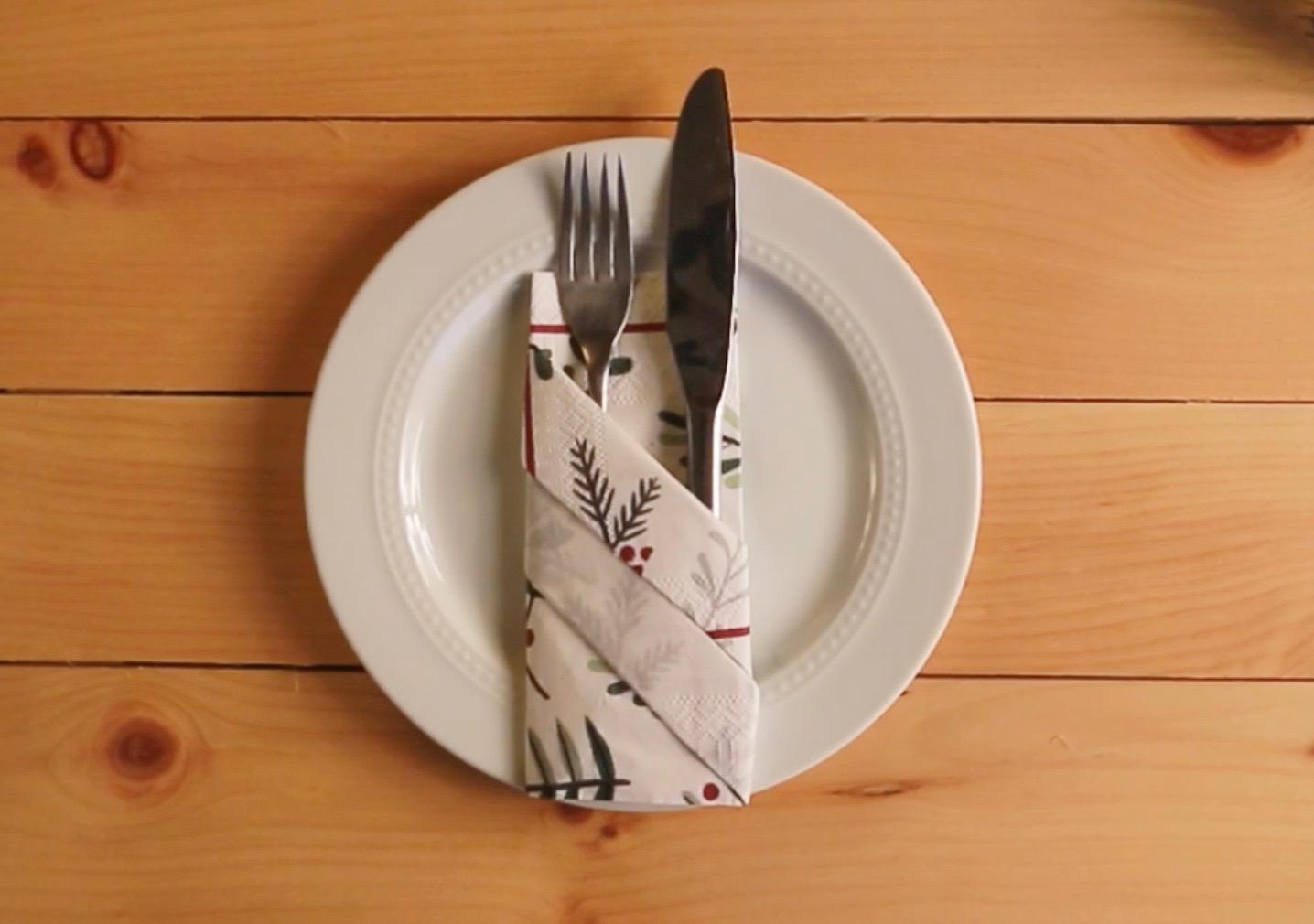 The pocket fold is a basic silverware pouch that is simple and just about traditional as it gets.
The Bow Fold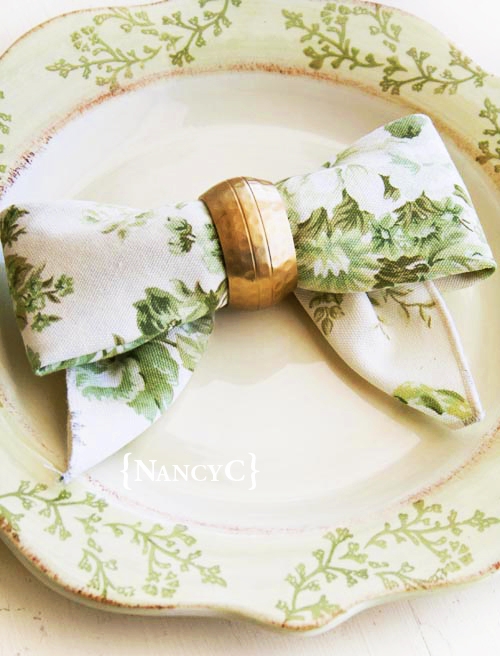 This design is fairly easy to do with a napkin ring. It's classy, elegant, and never goes out of fashion.
Elf Shoe Fancy Christmas Napkin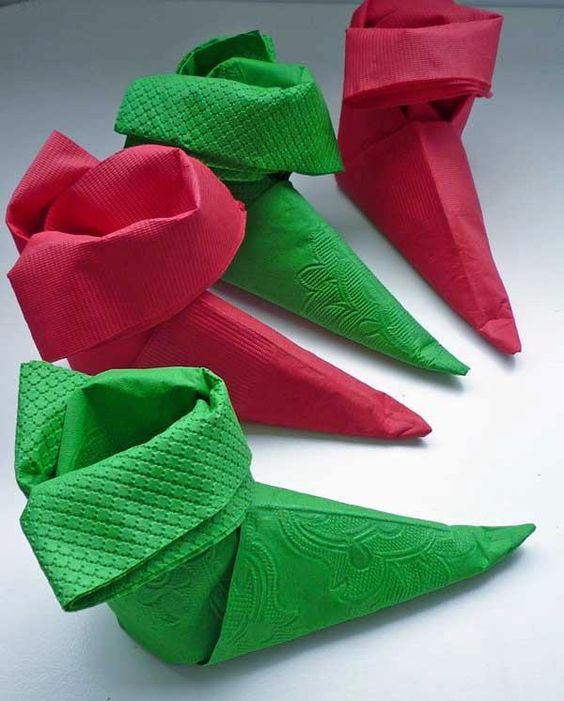 You can pull this napkin fold with a cloth or paper. It would be very delightful if you put a small candy treat or trinket in each napkin. Get playful at the Christmas table.
Have you found your Christmas napkin fold? Share with us in the comments below your Christmas napkins.