Christmas is the holiday children love the most. It is that time of the year when wishes come true and magic is real. Their excitement for Christmas can truly be contagious, thus parents often find themselves wanting to bring more and more of that holiday cheer into their homes. After finishing the Christmas home decorations, the next step is decorating the food. Making ordinary food look fun and exciting can certainly add to the overall holiday mood. If you are the one who wishes to play around with your food decoration for your kids, we have selected these Top 10 Christmas Themed Snacks for Kids that will certainly open up your kids' appetite for every food you serve, even the foods they hate. Decorating your food is a smart way to persuade your kids to eat healthier foods. So grab your apron because we are taking you to the delicious and magical world of Christmas food.
Strawberry Santa
Christmas decorations are not always easy to make, especially if you are one of those people who immediately lose patience. Еven the laziest out there won't get tired of preparing these super cute and super easy Santa Clauses.
Gingerbread Men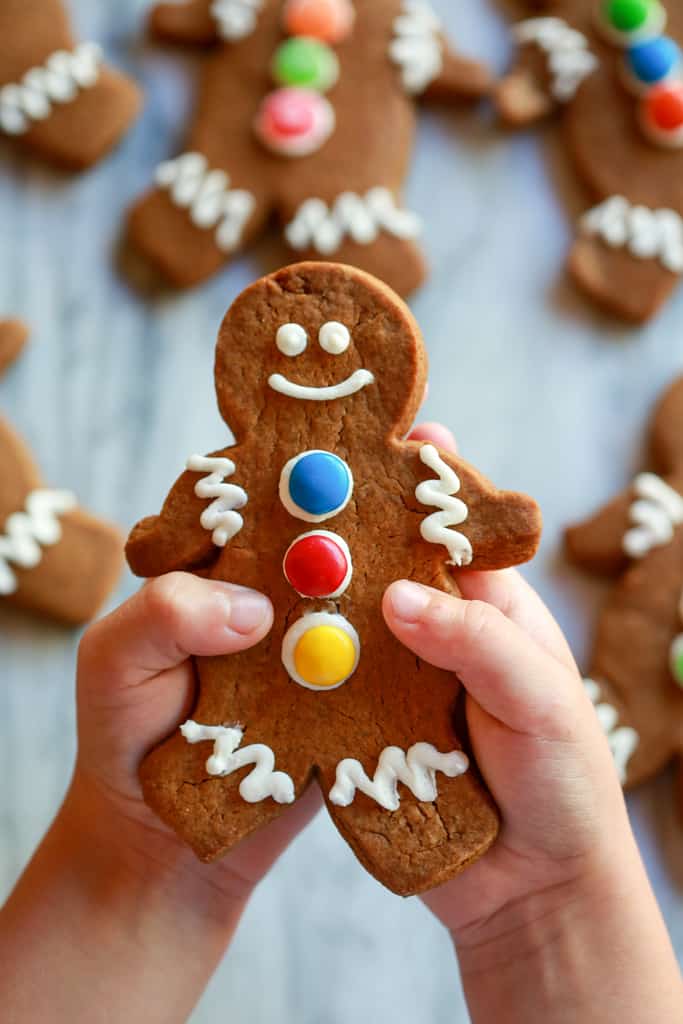 We have seen the popular gingerbread men cookies in movies (Shrek, remember?), on cooking channels and in food magazines. The good news is that you can do them yourself. They are aromatic, crunchy and delicious… the kids will love them! You can serve them as warm milk dips.
Reindeer Cupcakes
Cupcakes are children's favourite desserts. These cute little cakes are definitely the most popular dessert in the world. You just have to include them in your Christmas food table. You can make regular cupcakes too, but the red nose makes them all fun and cute.
Christmas Gingerbread House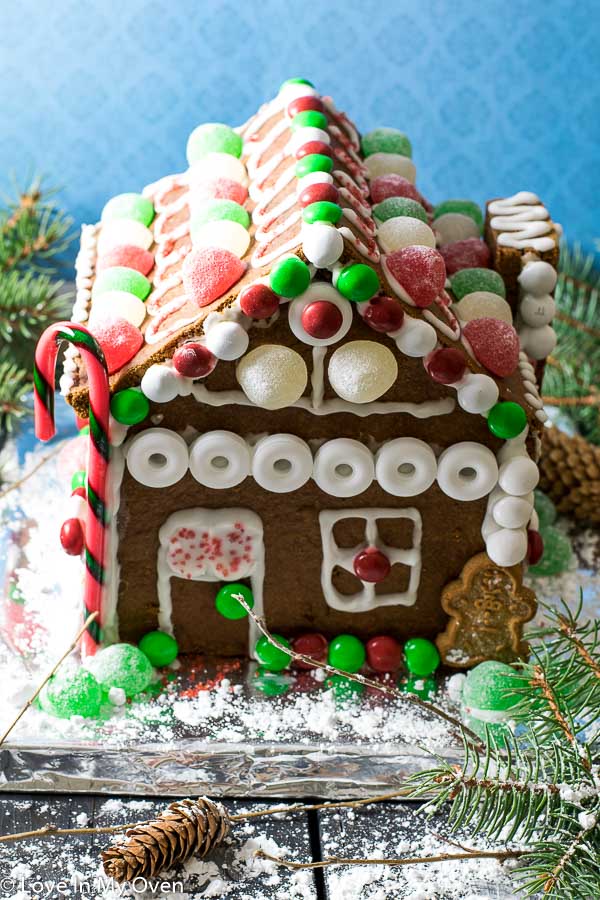 At a first glance, making a gingerbread house may seem discouraging, as if you were to make a real house. But with this recipe, you will see that making this sweet house is a lot easier than you have thought. Plus you will bring back the old tradition from the past. Bring the holiday spirit with this fun family project that your kids will love!
Cheesy Melting Snowman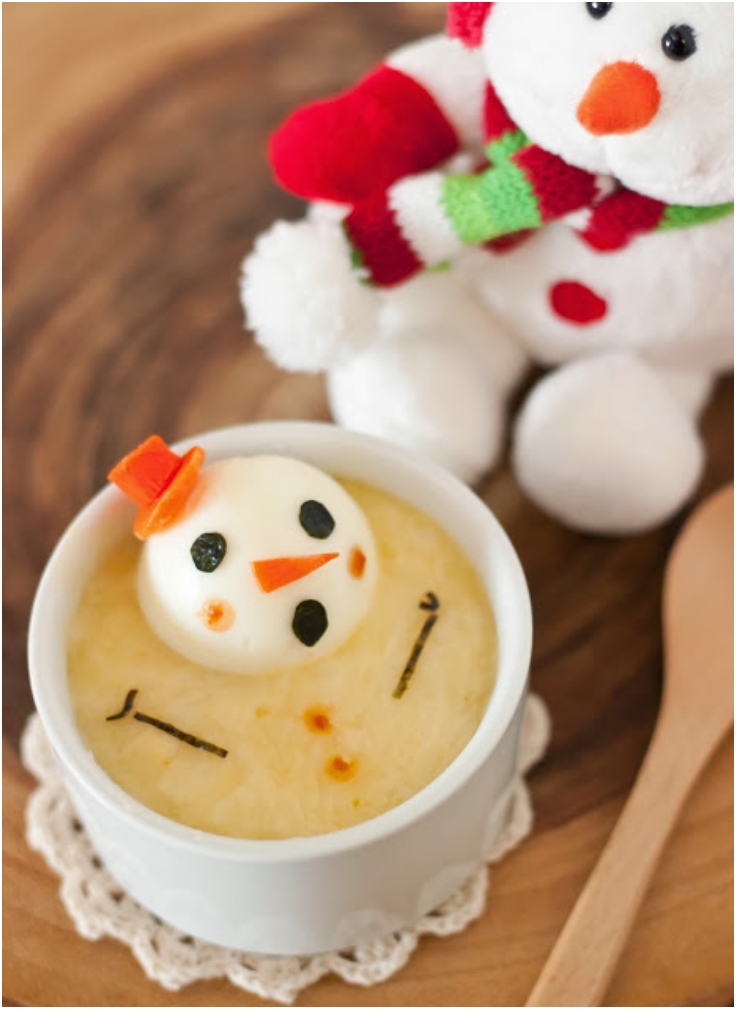 We all know about the famous melting marshmallow snowman. But what about a melting snowman made from cheese. This is a great idea if you want to do something that is not full of sugar. Would anyone in the world refuse this yummy, smooth, melted cheese?
Chocolate Pretzel Christmas Tree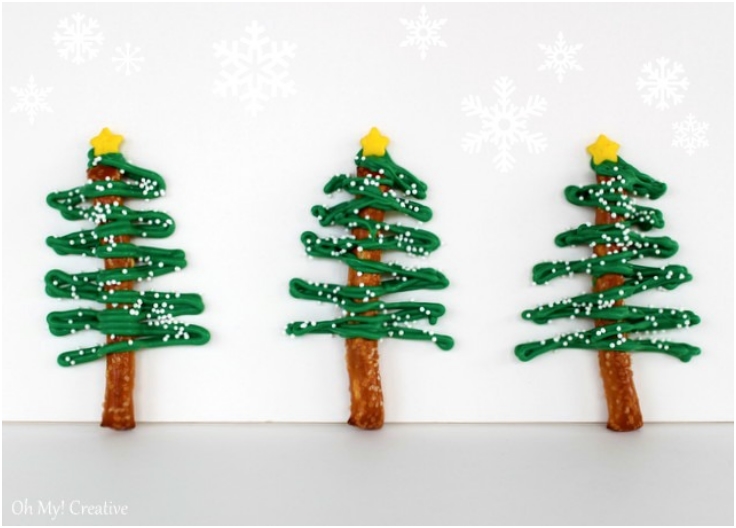 Would you believe it's possible to make a cute and delicious Christmas themed snack that's also quick and easy? These Christmas Tree Pretzels are incredibly simple to prepare. They are a no-bake dessert that can be made in as little as 15 minutes!
Christmas Tree Waffles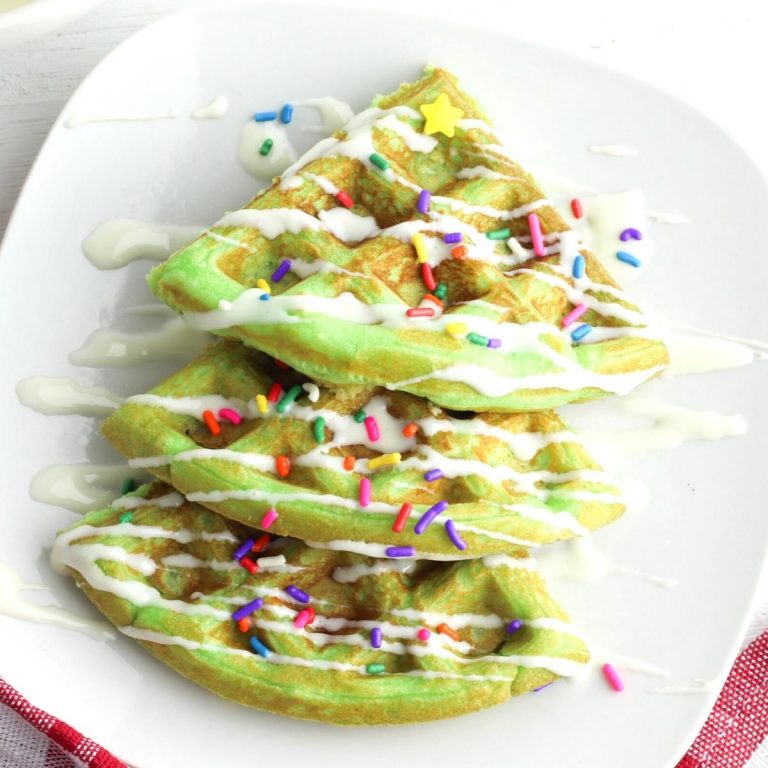 Once you smell the scent of waffles cooking in the kitchen, your tummy starts to rumble. Soft and mouthwatering, waffles are a favourite meal all over the world. They are made simply, with a few ingredients that you must have in the kitchen. This will give you time to decorate them like Christmas trees. So roll up your sleeves and make these interesting Christmas tree waffles. They are usually served as a breakfast dish, but you can serve these Christmas tree waffles as a snack too.
Rudolph Red Nose Hot Dogs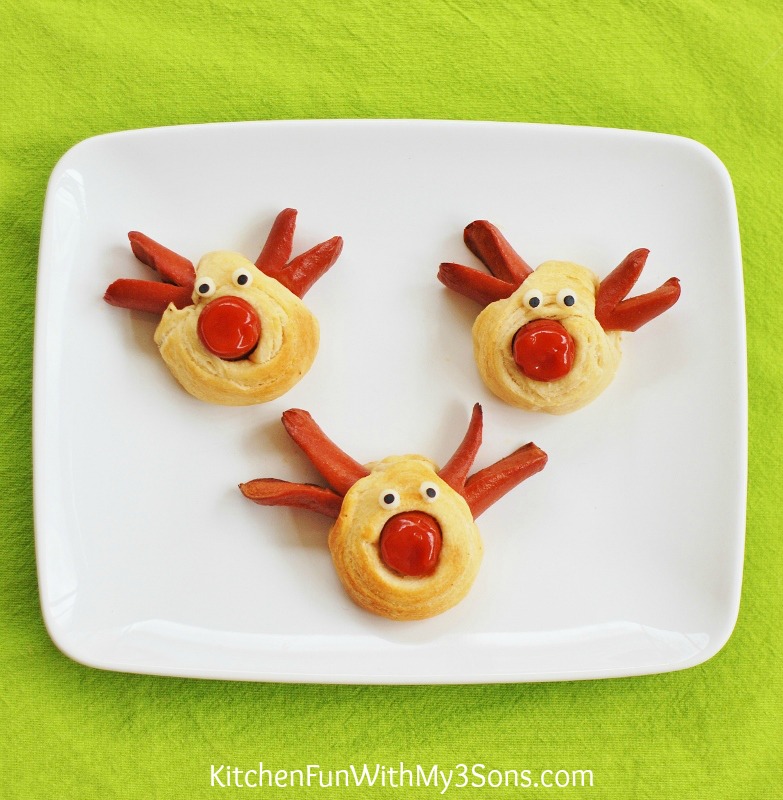 Christmas themed snacks doesn't mean only sugary recipes. If you're hosting a kids Christmas party, here's an idea of how to make reindeer hotdogs. The taste is top-notch, the recipe and the decoration are super simple.
Santa Crackers
When it comes to preparing food snacks, especially if it is for some children's party and especially if it's Christmas, given all the other responsibilities during that time, cooking should take no time. However, we all cook in abundance when it's Christmas. That's why we had to find a Christmas themed snack that will be prepared in just a few minutes, thus we present you these Santa Crackers! Cooking these is even convenient for those who are not skilled in the kitchen at all.
Egg Snowman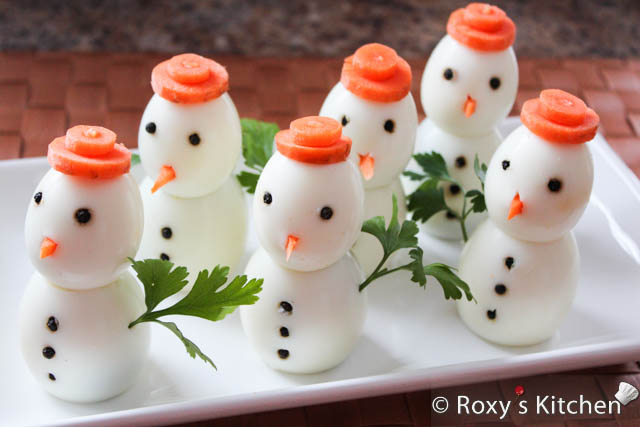 Finally, we offer you healthy protein-rich Christmas themed snacks. Those are these cute snowmen made simply from boiled eggs. A fun way for your little ones in the house to accept eating eggs this way.
That's all we have for Christmas themed snacks for kids. Christmas is coming and your table should be filled with delicious food for your little ones. Should you decide to make at least one of these recipes, don't forget to share your experience with us in the comments below.
Make Christmas magical for your children.