The Egyptian Queen Cleopatra is known as the most beautiful women in the human history. For centuries people had admired Cleopatra's beauty, her talents, her body and looks. But, you probably know that no one can be like that if you don't use the help of some magic beauty secrets. She had some of the most amazing and useful beauty routines. Cleopatra's gorgeous skin looked like that thanks to the milk baths and the honey she used, also the history books say that she smelled dazzling because of the rose fragrance she used.
One of her most famous beauty secrets was that she slept with a golden mask on her face. Besides that, she had some beauty tricks which are very affordable for you, that will help you a lot for sure.
Read them below!
Milk Bath – Cleopatra's well kept beauty secret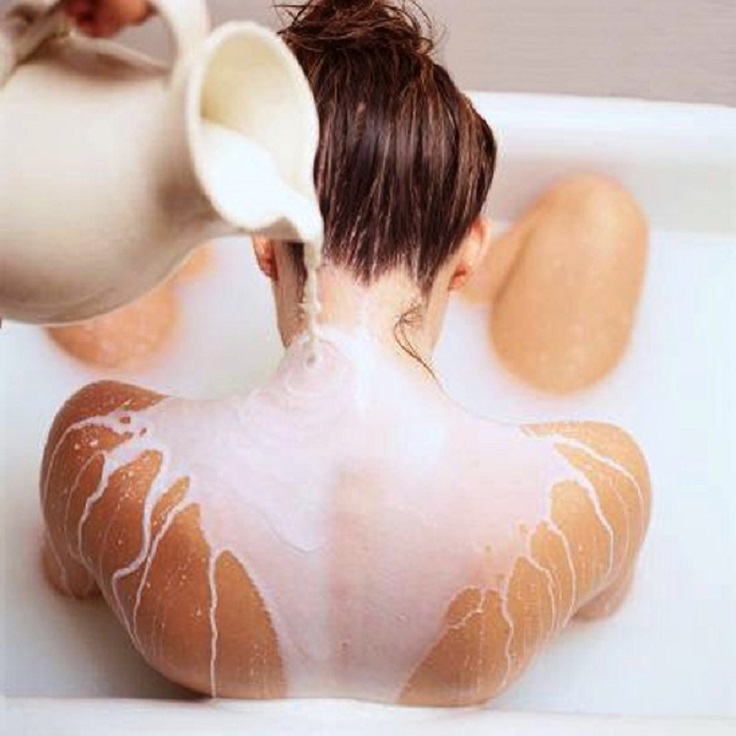 For baths, Cleopatra used to mix milk of a young donkey with fresh honey and almond oil. This was her secret for soft and glowing skin.
To prepare this gorgeous milk and honey bath, mix half cup of honey with 3 cups of milk and add 5 tablespoons almond oil or olive oil instead, then pour this substance into your bath and make your skin gentle and silky!
Photo credit to smellies.eu