We spent a lot of time in our bedrooms, so it's safe to say that it's a place where we let our thoughts wander and seek our relaxation time. To make it cozy, there are few things you should work on.
It doesn't mean that you need to make drastic changes. Sometimes, it is just about rearranging stuff or buying new decor without spending a lot of money. Check out the ten things you should get to make your bedroom the coziest place on Earth!
1. Knitted Blankets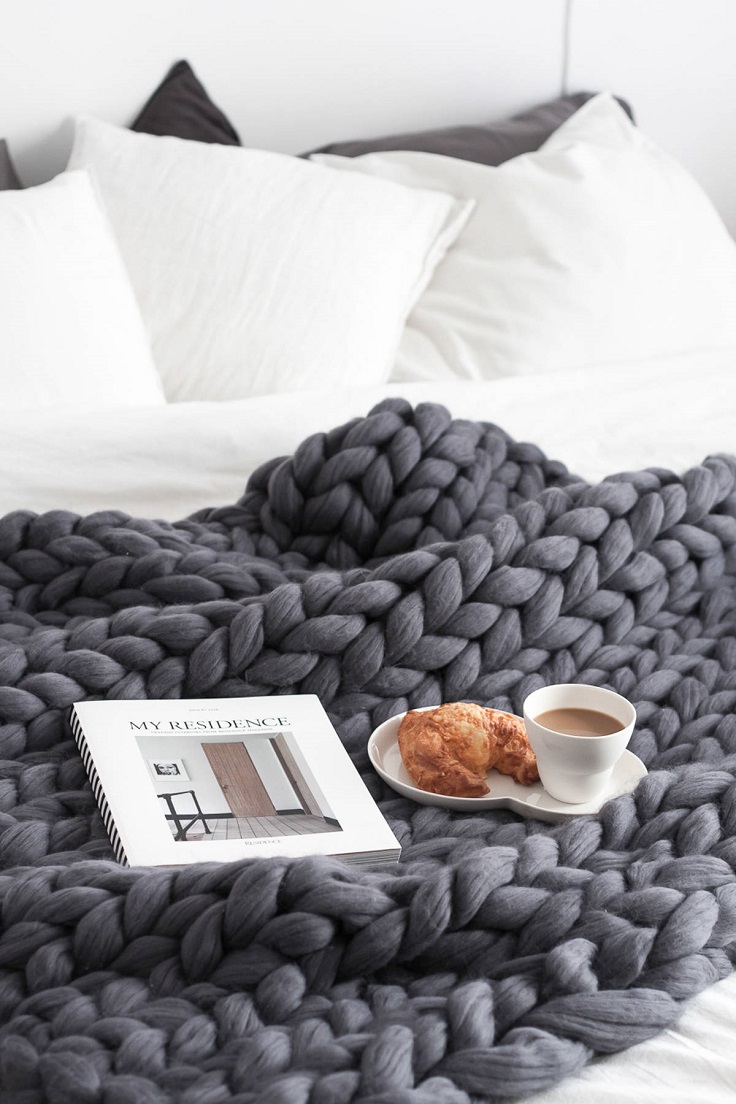 What's making us warm is kind of cozy as well, right? When we think about these two feelings, we instantly think of blankets! There's something so irresistible about them – we want to throw it all over us and just enjoy the softness of the blanket.
So, for making your bedroom as cozy as possible, owning at least one blanket is a must. You get a plus if it's knitted and oversized!
2. Plenty of Pillows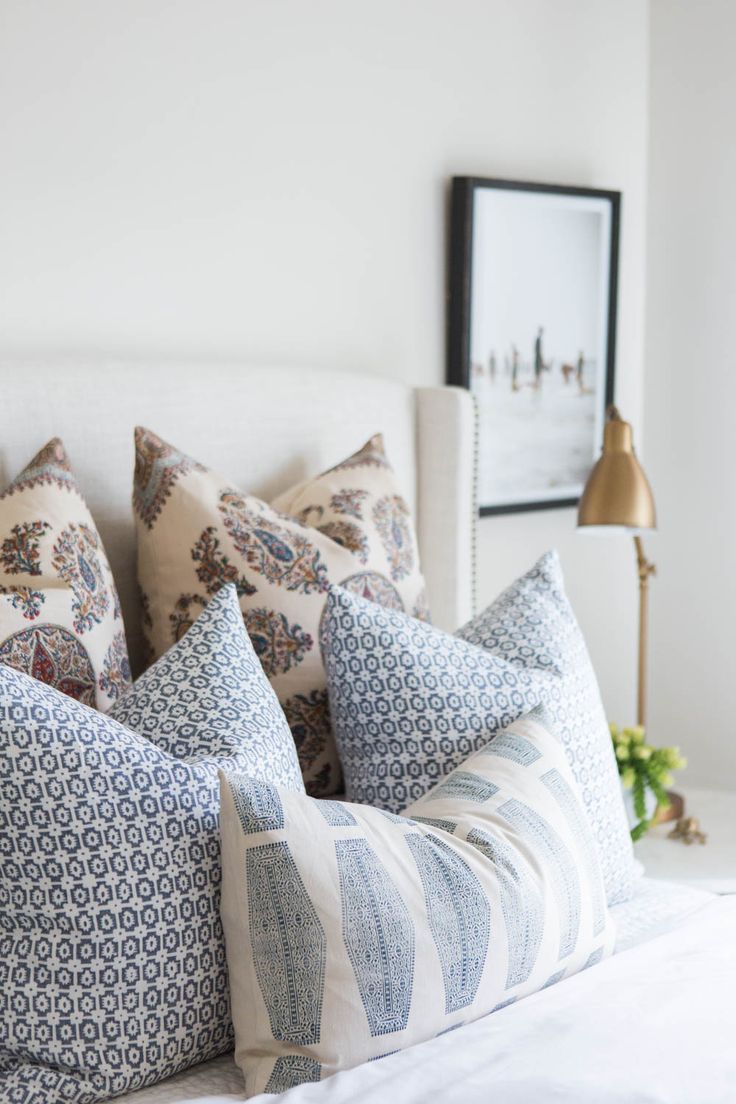 Coming home from a hard day at work gets instantly better when you fall in your bed with plenty of pillows on it!
Soft and cool, the pillows really make us feel as if we're laying down in clouds. You have plenty of choices here, as you can choose between different shapes, sizes, and pillowcases. Make it colorful, or stick to natural, Earth-tone colors.
3. Bed Linens
via achica.com
Since we spend a lot of our lifetime in bed, it's really important to invest in the right linens for you. You should feel comfortable between sheets, so make sure to explore your options. Go for quality materials instead of what looks good. However, there is so much choice of bed linens that you can get both the looks and the quality at once!
4. Reading Nook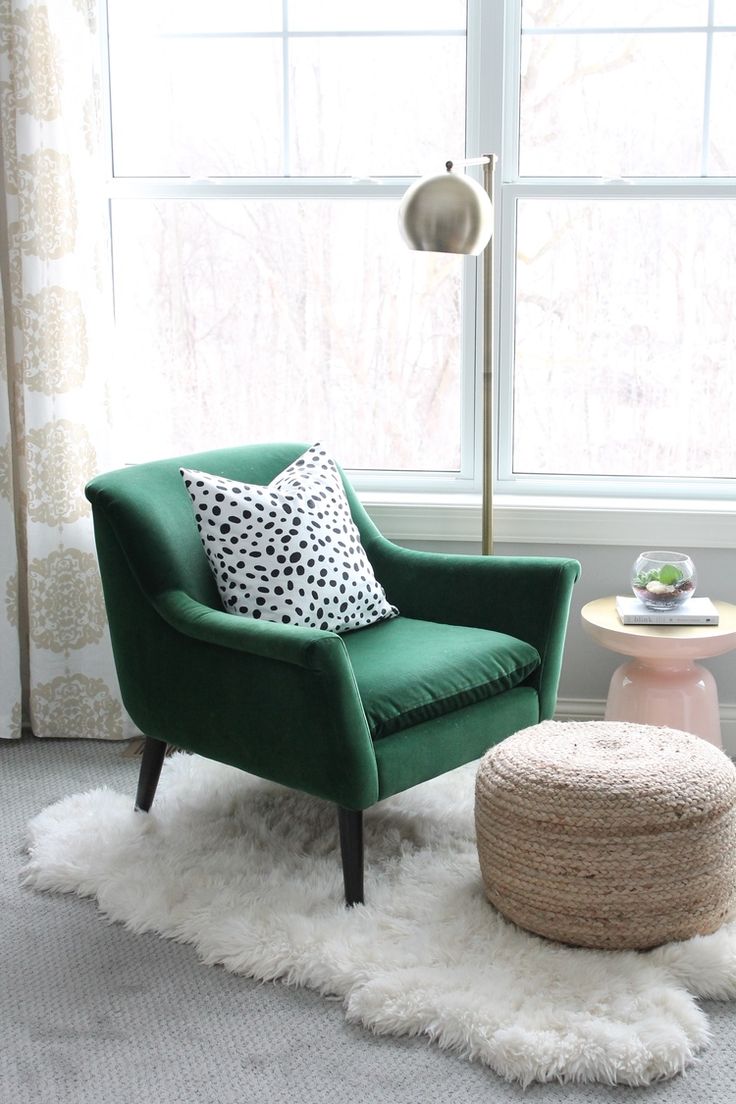 via tessiefay.com
Are you a passionate book lover? Or maybe you just like the idea of having a reading nook in your own room? Either it is, reading nooks are one of the best ways to add coziness – there's something about books that give this feeling.
To create a cozy reading nook, you need an armchair (or any other chair you feel comfortable sitting in), a small rug, a tea table, and your favorite books. You have a plus if there are a cute lamp and soft pillow too!
5. Candles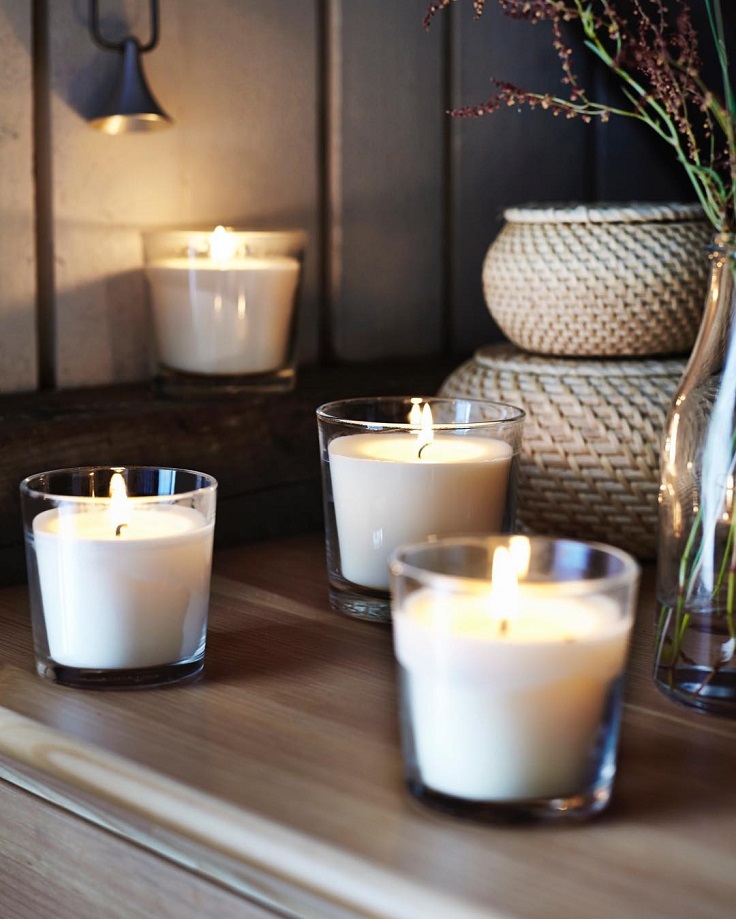 via ikea.com
Candles are such a must! Plus, you can buy cheap candles anywhere, so it makes the most budget-friendly way to add coziness to your bedroom.
Candles won't just serve you as a good decor, but if you chose scented as well, it means that your bedroom is going to smell so enchanting when they're lit up! Pick your favorite scent and place the candles in your room.
6. Lights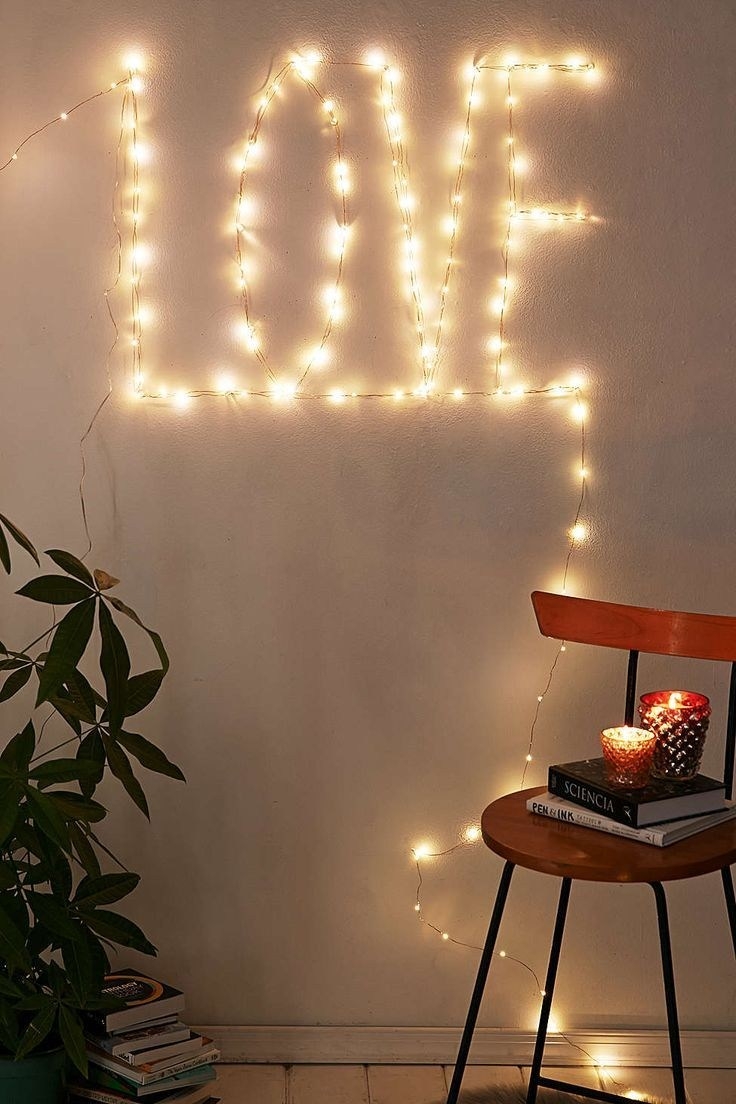 via homelovr.com
Choosing the right light is very important, as light plays an important role in setting up the right atmosphere and even the right mood. W
hen it comes to coziness, many people decide to use Christmas lights as decor, and it's easy to say why – they look amazing! If they're not your thing, how about a simple bedside lamp or a lamp with some cool design?
7. Wallpaper
via apartca-blog.com
Colors can affect our mood, so it's very important to choose relaxing colors for your bedroom. Neutral colors, such as beige, grey, or ivory, are always a good choice, but you can also go for brighter and pastel colors. Take a look at this photo – the pink watercolor wallpaper gives such relaxing vibes. We wish we had it in our bedroom as well!
8. Sheer Curtains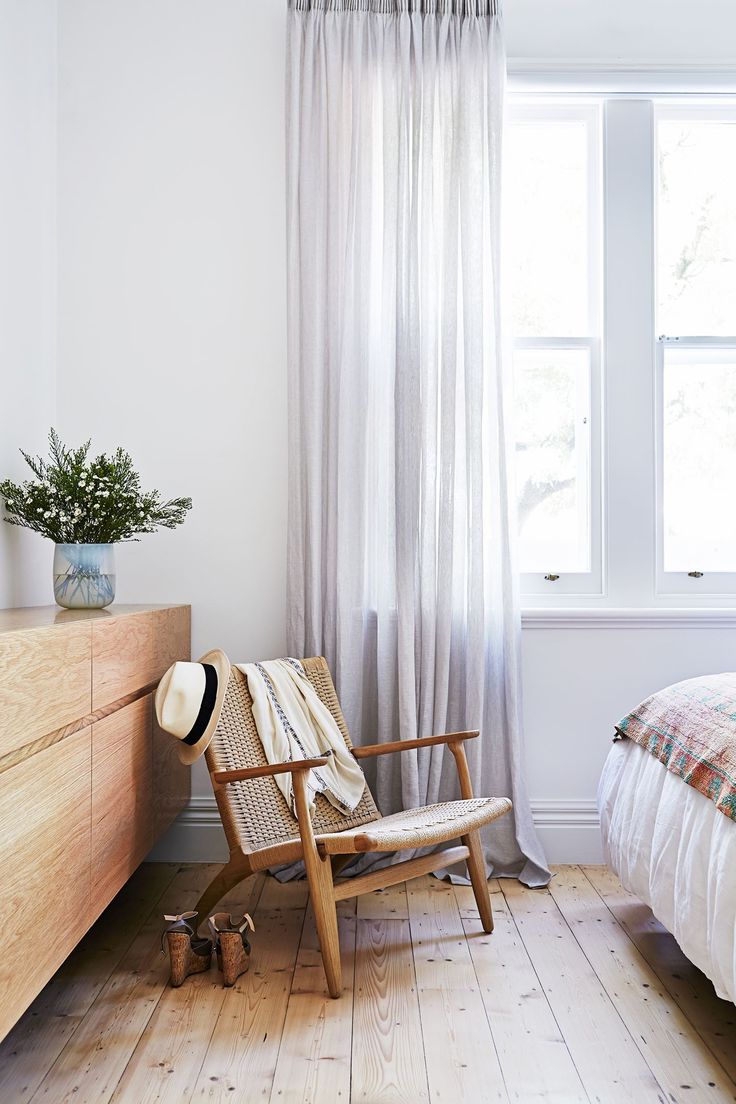 via laferida.com
Even the curtains play an important role here. Go for sheer linen curtains in light colors. If you have the possibility, hang them above the window, and it will make it appear as if the wall is taller – therefore, it would make it look as if your room is more spacious.
9. Plants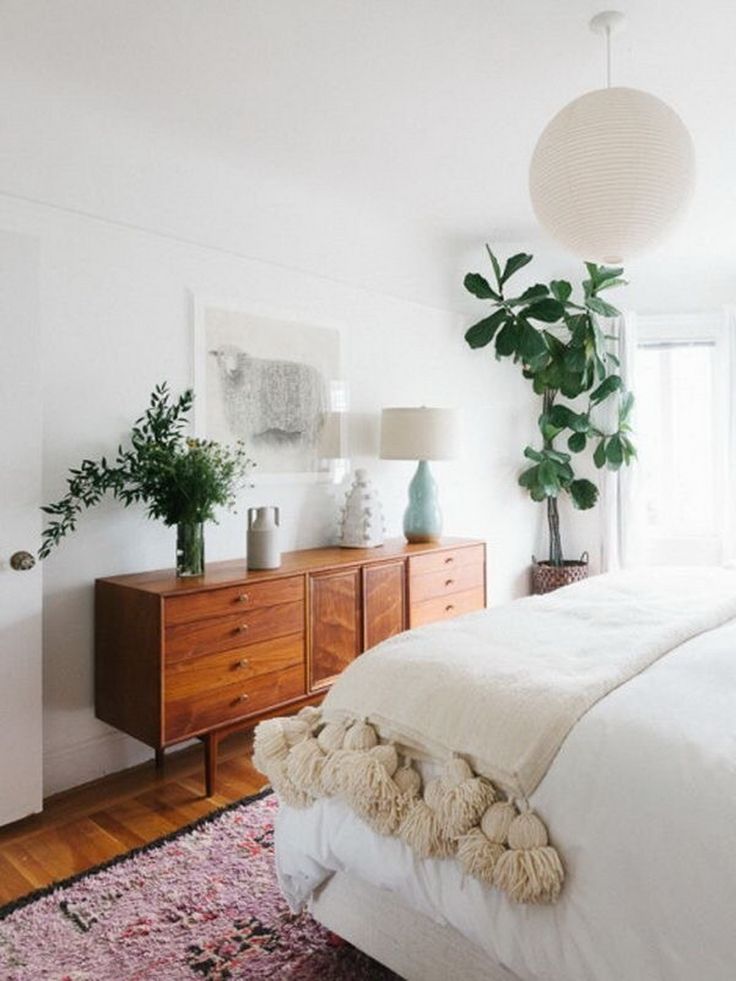 Plants are the most beautiful decor any room can have. They bring the home-sweet-home feeling, and we all love that, aren't we? So, here is all about what you like – do you like small plants such as succulents? Gorgeous-looking flowers such as roses and peonies? Or maybe a big, green plant such as ficus, monster, or croton?
10. Decorate
In the end, it is all about decorating your bedroom with stuff you find cozy. It can be vintage objects from your grandparents' attic or art and books you collected throughout the years. It's all about the things that have meaning to you! Gather everything you want and arrange the stuff around the room.