A clothes-pin, sometimes referred to as a clothes peg, is generally described as a fastener used for hanging up laundry on a clothesline for drying. These small and useful objects come in different shapes, sizes and designs; however, the wooden ones are generally considered to be both the most practical and the most stylish due to their long term reliability, as well as their elegant, olden shapes that have started to become more and more popular again over the past few years.
Save time for creative and interesting ideas. Make creative stuff out of wooden pegs. You can make incredible decorations out of wooden pegs or some things that can be useful for you and your home. The pegs are perfect for holding photos, notes and are great as embellishments to little party bags and other gift packages too!
Also, they make great fridge magnets. Just use hot glue and some small magnets to the back of the pegs. You can paint them, or you can put glitter that will make them shiny and chic. Most of these wooden pegs crafts are cheap and easy to make. We present you with 10 creative ideas you do with wooden pegs.
Backdrop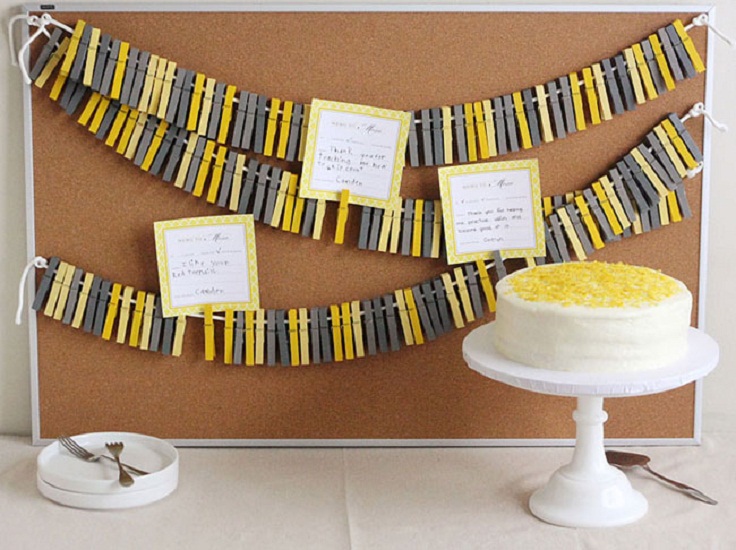 You can use this backdrop idea for a birthday party; perhaps you could display memorable photos. For a baby shower or wedding shower, you could have guests write their good wishes on blank cards and clip them where they like.
Day of the Week Organizers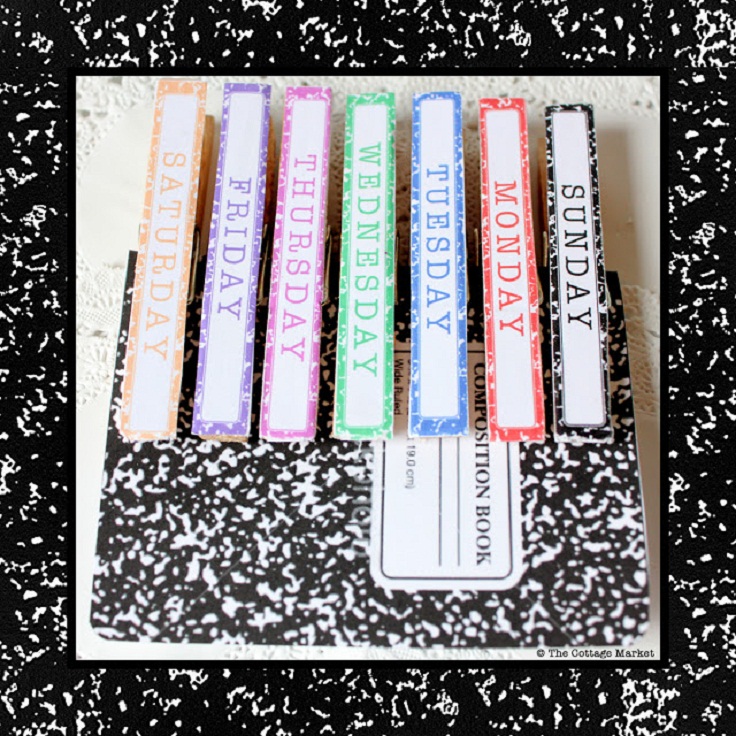 Use pegs to create a weekly schedule or use them to keep track of homework or work assignments.
Planter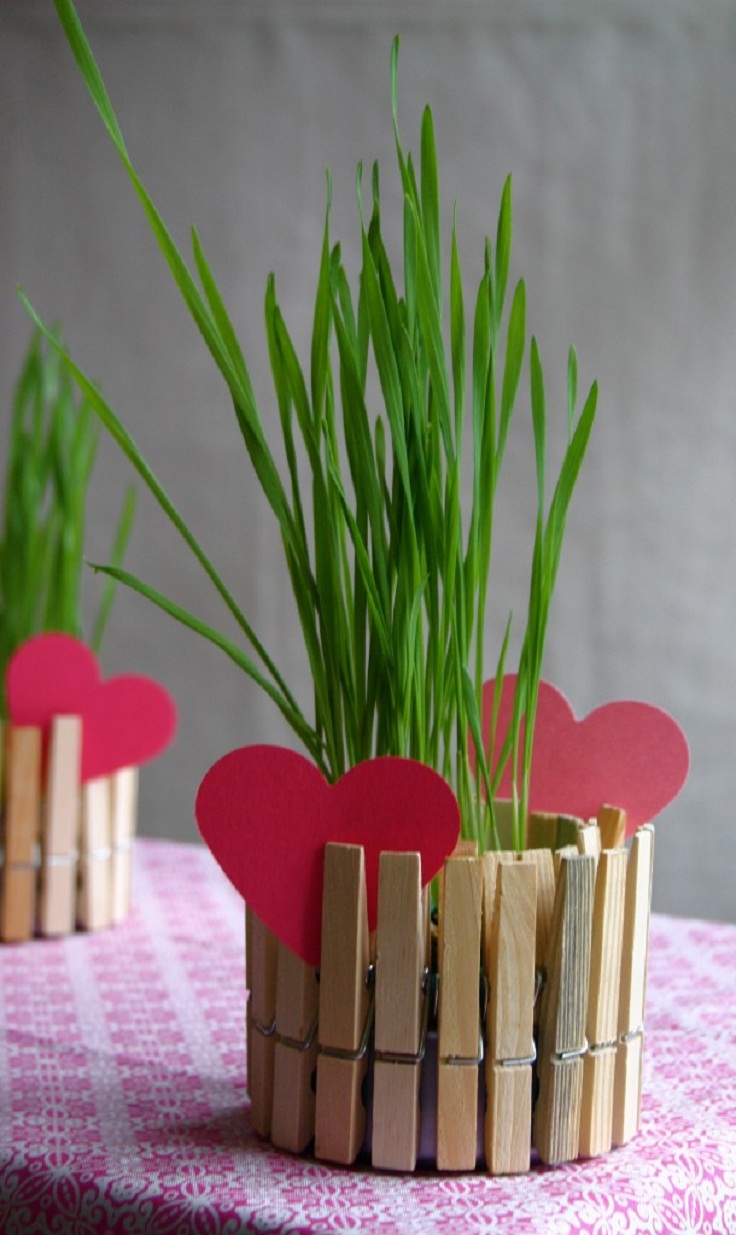 Make a cute little planter or candle holder using an old tin. You can also drop a glass votive and tea light inside and use them as an interesting candle holder.
Storage Shelf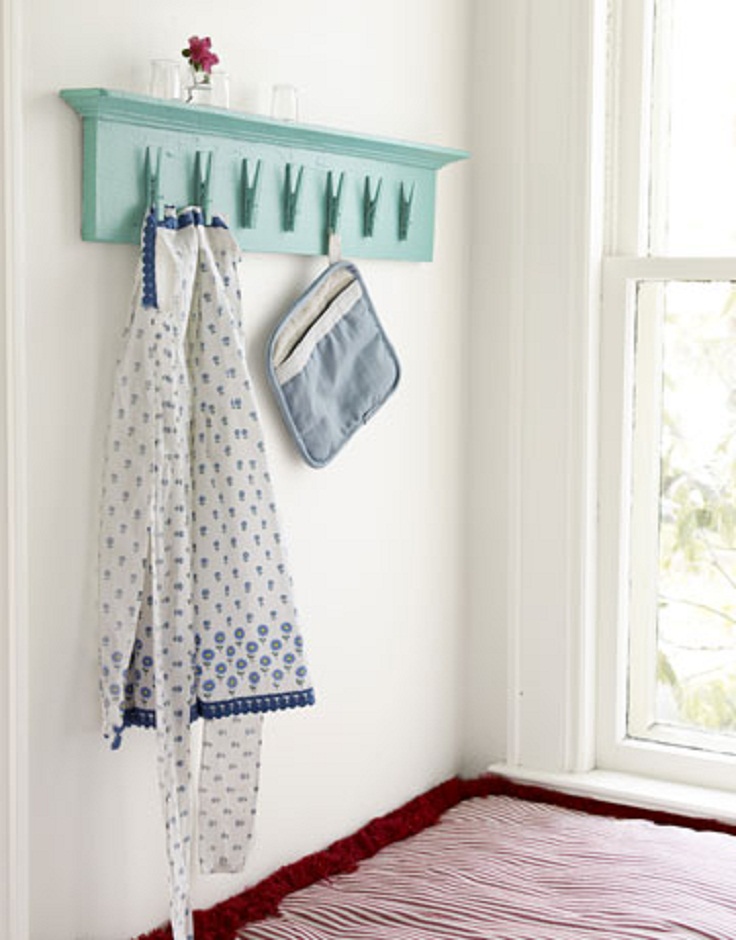 If you lack space in your kitchen and you need somewhere for your tea towels to dry, use pegs to hang them. You could even stick some pegs inside your kitchen sink door to hang a tea towel and dish-washing gloves. A little bit of double-sided tape will do the trick!
Clothes Peg Mirror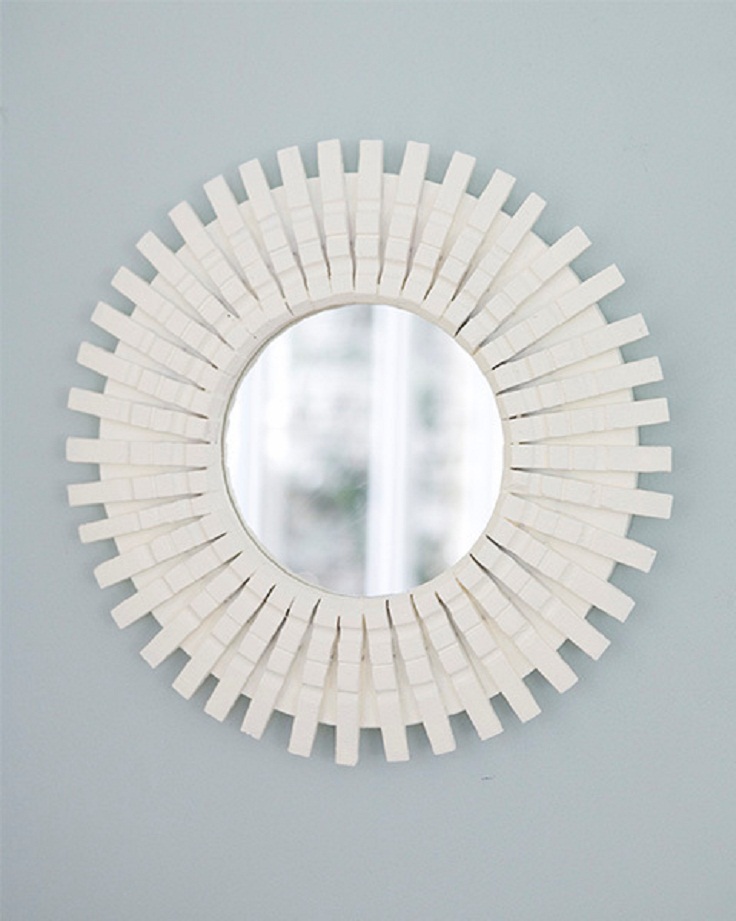 via designsponge.com
The project's steps are the same no matter what size mirror you use — the larger the mirror, the more clothespins needed. We used a 5-inch diameter mirror that we bought at the craft store. The clothespins are from the dollar store. The total cost for making my mirror was under $5.00.
Hang Pictures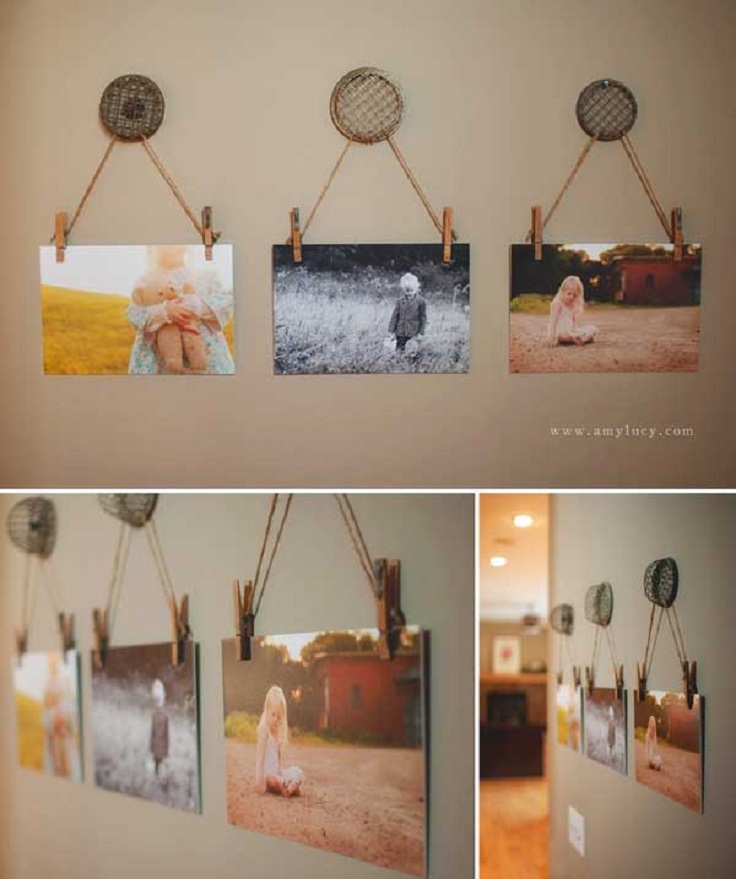 via wenderful.com
The prints are 8x12s mounted on styrene, and swapping them with other prints is as simple as unclipping them from the clothespins.
Hang Recipes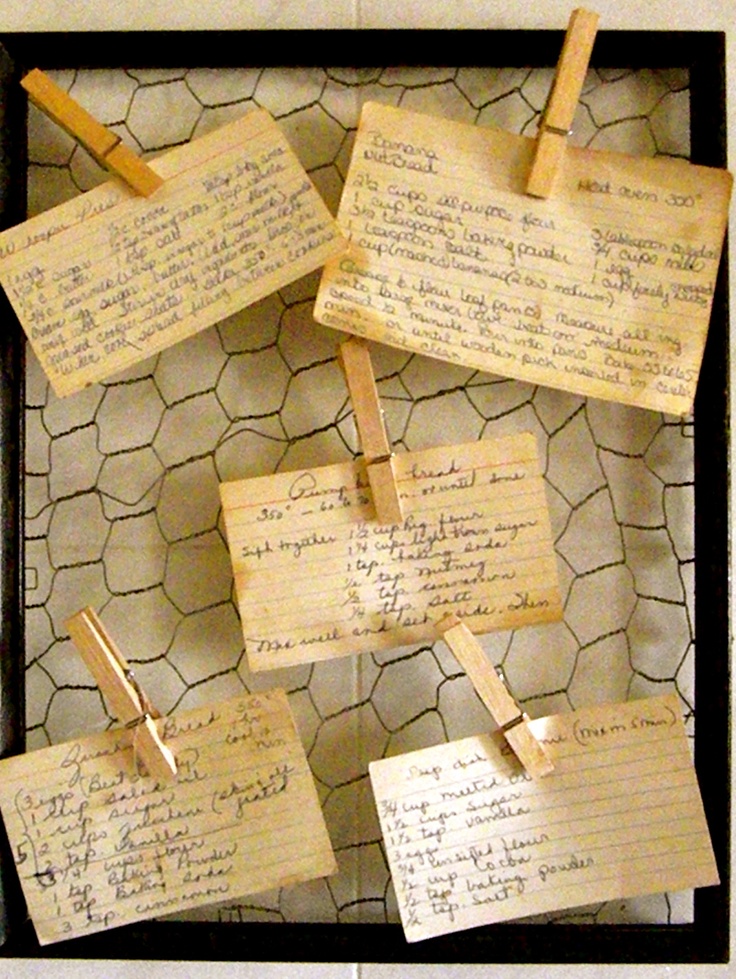 Hang recipes above your workspace or in your kitchen. You could even clip a group of pages in a cookbook to remember the page you're using.
Clothespin Wedding Cake Toppers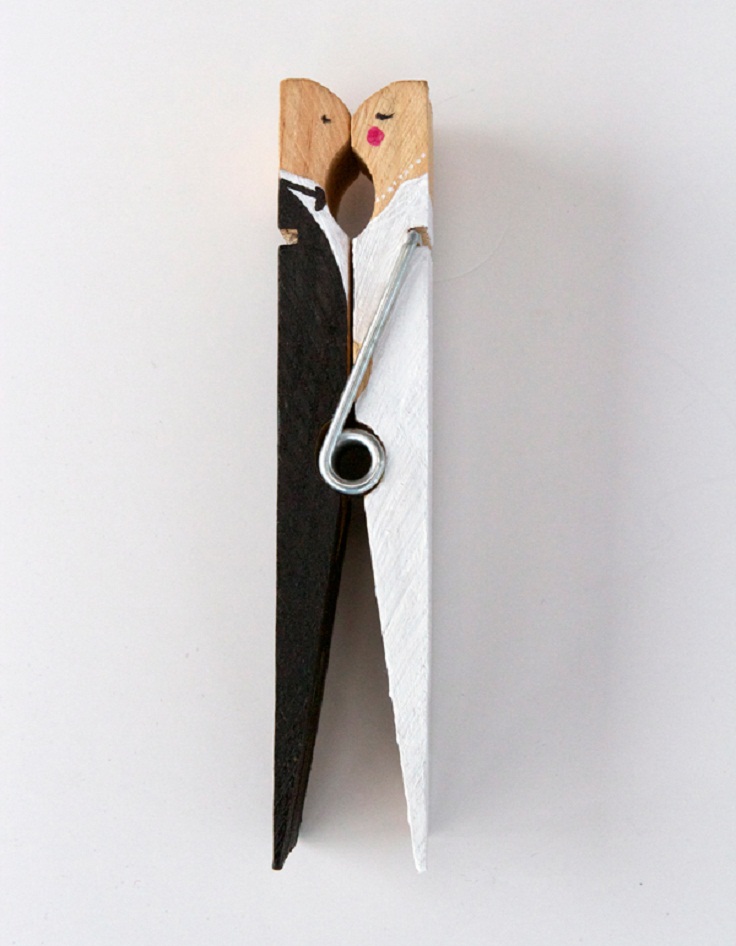 They're so quick and easy to make that you could even make a bunch of them and clip them to brown paper bags as favors for your guests.
Place Card Holders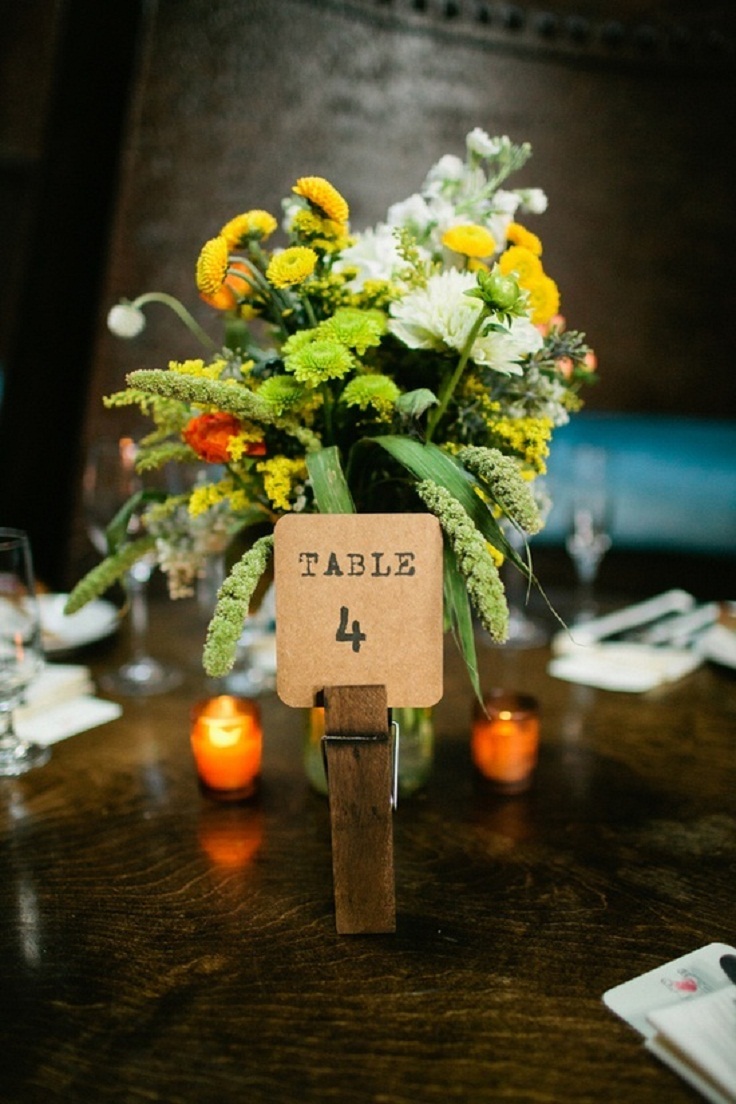 via architectureartdesigns.com
You can use them to give the table a number. It can be for a wedding table or some other occasion, and you can match it with flowers or pictures.
Send a Message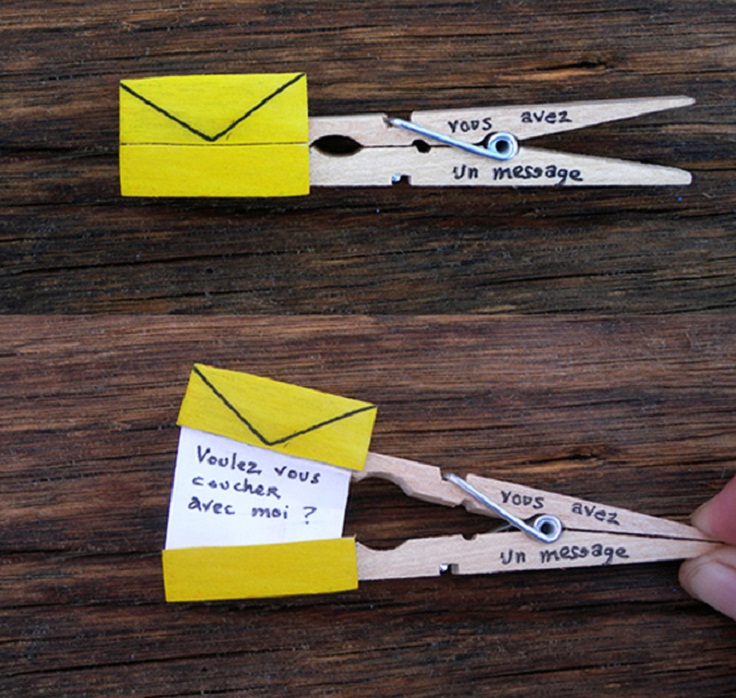 You can use them to send a message. It is a creative way to express your love to someone or use it to send an invitation.