Thank you Irving Naxon for inventing the Crock Pot in the 70′s! We would never taste such a tender pot roast, delicious stews and soups if it wasn't for the slow cooker.
Not to mention the fact that the only thing you have to do is put all the ingredients inside and just wait for you meal to slowly cook while you can do whatever you want instead of standing in your kitchen. Do you use a slow cooker? If the answer is no – you should try.
We've collected The Top 10 Best Crock Pot Recipes just for you! If you are craving for some meat recipes on your table, don't hesitate to try out these ones below!
1. Crock Pot Honey Sesame Chicken
This crock pot will seduce you with its aroma, making you ask for more. This Asian-inspired meal may take 4 hours of your time for making, but believe us – its worthed every minute! The honey gives such a special taste, so be sure to click on the link and get the whole recipe!
2. Crock Pot Ham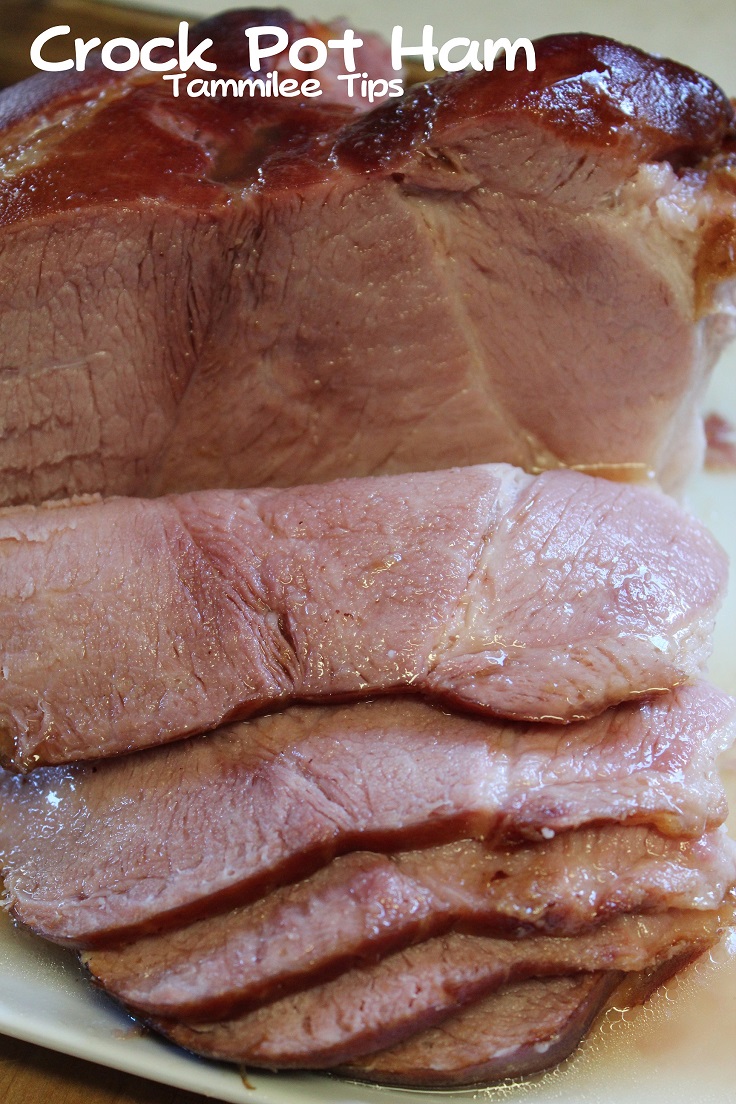 via tammileetips.com
This delicious and juicy crock pot ham is so easy to make and can be combined with various foods and last up to few days after you make it. For its amazing taste are guilty the pineapple juice and the brown sugar.
3. Crockpot Carnitas Tortilla Burrito Bowl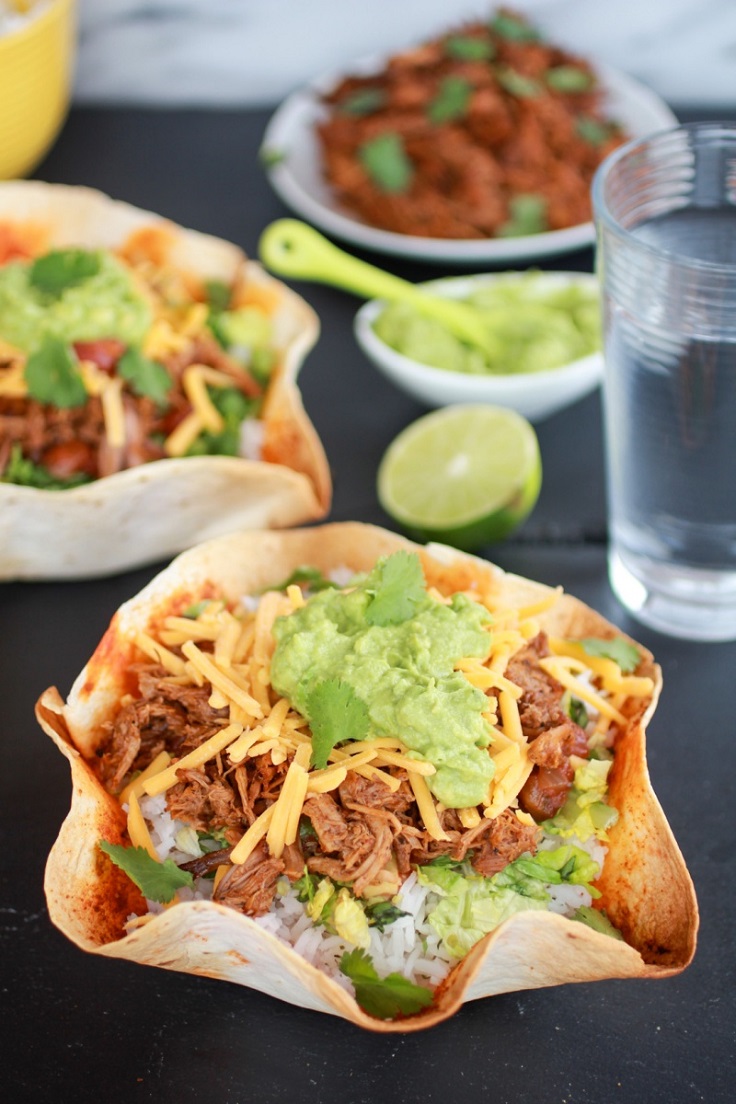 This recipe shows the Mexican food at its best! If you are bored from the traditional taco than this is a great way to update your table with some delicious and easy recipe.
4. Crock Pot Beef Stroganoff Recipe
via tammileetips.com
Beef Stroganoff is a Russian dish, and because it tastes delicious it has spread world wide. If you haven't tried it yet this is a great opportunity to do it. Try this amazing recipe that is extremely yummy.
5. Easiest Crock-Pot Roast Beef Ever
As the tittle itself already says, this is one easy roast beef recipe that requires almost no effort. It is perfect for the times when you want to make a meal that will impress everyone but you can still save time for something else. This slow cooker is something you must try!
6. Crock Pot Honey Garlic Chicken
Another super easy recipe that will melt in your mouth. We all love chicken, but mixed with garlic and honey is just irresistible and the best part is that there are endless options to serve it.
7. Easy Crock Pot Pot Roast with Gravy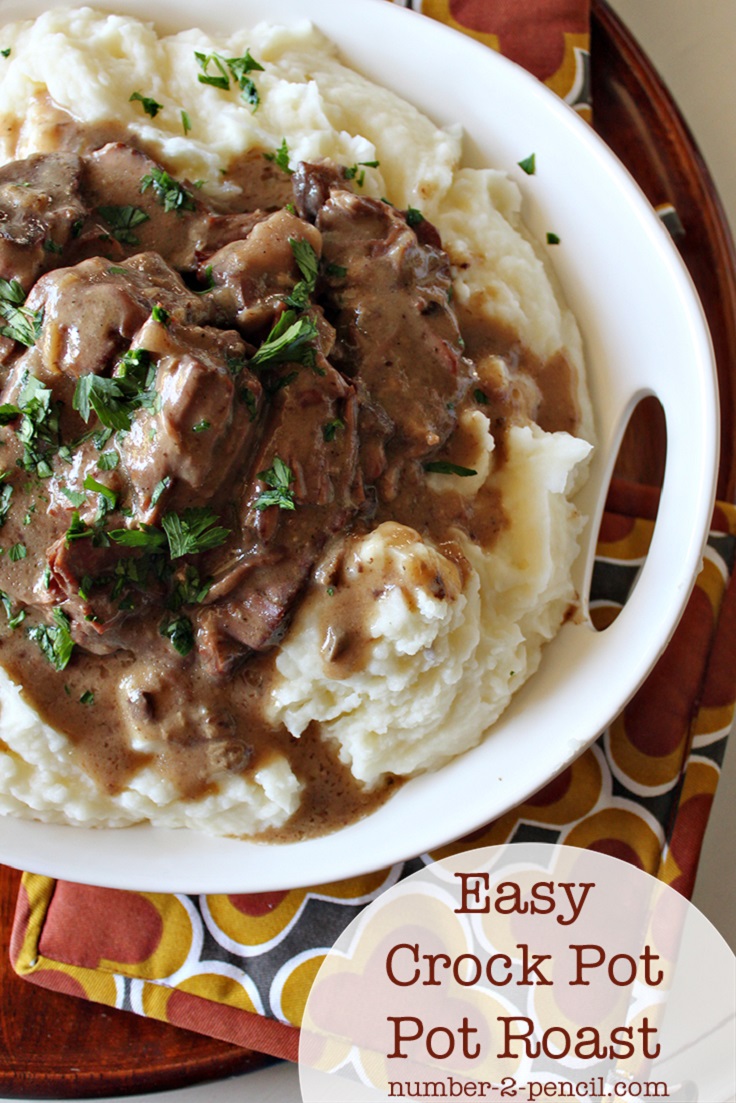 This is a great recipe for your slow cooker, and if you want to taste delicious and tasteful meat and gravy, we highly recommend this one.
8. Chicken Enchiladas Recipe
via addapinch.com
If you want to know how to make flavorful chicken enchiladas with mixed with a can of enchilada sauce, we suggest you to try out this recipe, because it is one of the best out there.
9. Guinness Pork Chops
via jetsetfam.com
If you want to cook something that includes pork, mushrooms, potatoes and vegetables, try this out! This will be the yummiest pork chops that you have ever made!
10. Crock Pot New Orleans Spicy Barbecue Shrimp Recipe
via tammileetips.com
If you are lover on the spicy foods, we guess this recipe will catch your eyes. The secret of this recipe are the tasty shrimp and the hot pepper sauce.