Those who appreciate a good story know that the only place they can find it is in between the pages of an old book. Besides, there's something to that vintage look and scent of the books that we can't help buying more and more of them instead of turning to e-books. So, as a result, we end up with piles of read (or unread) books we no longer need or have storage for.
To solve this problem, we would usually donate them to the public library or give them to our loved ones as gifts. Not always willingly, of course. While these are both wonderful things to do, there are other ways you can solve the storage problem and keep your precious vintage books.
We have all noticed that the book page decor trend has been very popular in the last few years and is still going strong. It is obvious that everyone has discovered the versatility and beauty of text on a book page.
Whether your decor is vintage or contemporary, book pages are a great staple and can be done up in so many styles. Also, they are a simple, affordable, and beautiful supply to use in art and craft projects.
Have we intrigued you yet? If so, you'll probably need some inspiration as to how you can repurpose your vintage book pages and create something unique. To help you in this pursuit, we've found the top ten amazing ways with which you can decorate your home using old, vintage book pages.
Now, with these wonderful ideas, it is a good time to pull out a few of the books which collect dust on the shelves and breathe new life into them using some of the following tutorials.
Rolled Book Page Wreath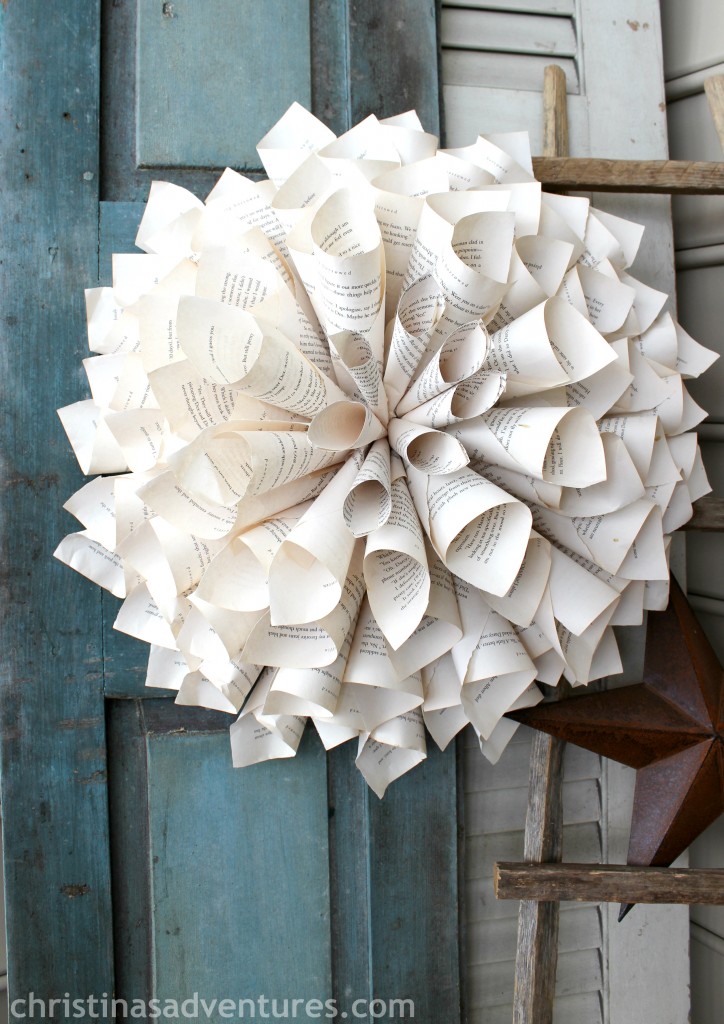 One of the ways you can repurpose your vintage book pages and add a little rustic touch to your living room is by making a wreath. While the process is a bit time-consuming, the project itself is not a hard one to deliver. All you need is the proper materials and just a bit of patience.
Book Page Flowers (Tutorial)
If your significant other is a proclaimed bookworm and you've run out of ideas on how to surprise them for their birthday? Trust us, there's not a bouquet in this world they will appreciate more than this one made of the pages of their favorite book. Just follow the instructions and get ready to sweep them off their feet.
Book Page Feathers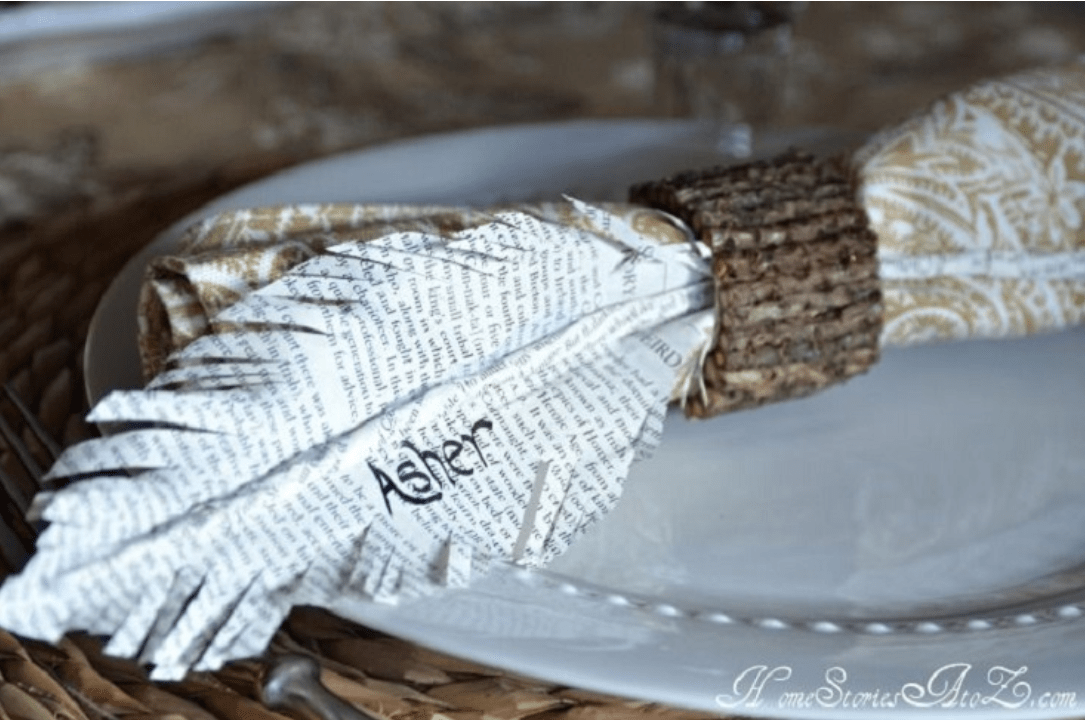 This one goes out to all the passionate writers in the world. These are the things contemporary writers wish they had: a classic typewriter, a leather notebook, and of course, some ink and feather pens. While we're not completely sure paper feathers are good for writing, they will certainly brighten up a writer's day and maybe, provide them with the necessary inspiration to get them out of their writer's block.
Gift Card Wrapping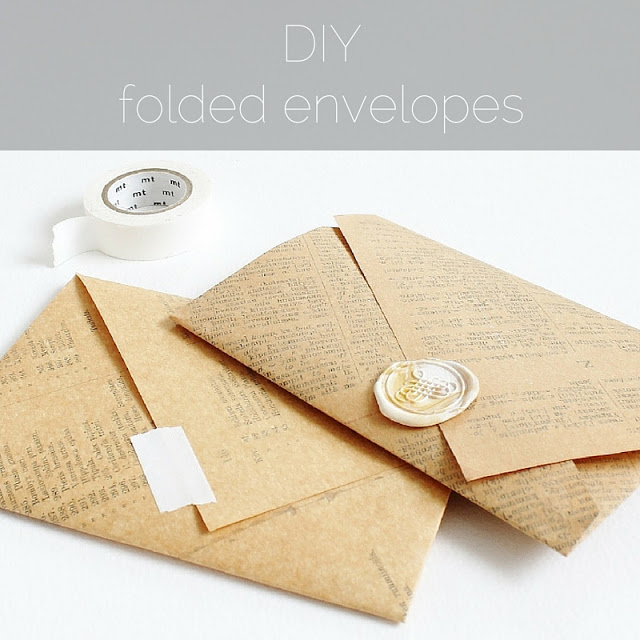 Has the romantic in you awakened yet? If not, then this will definitely do the job. Set aside your texting habits for a while and write what you normally would on a piece of paper. Then, using the instructions from this tutorial, create an envelope from a vintage book page, and get ready for a heart-fluttering date.
DIY Wall of Book Pages
Remember your grandma's old house? Is the wallpaper among the first things that pop into your mind when you think of it? If so, chances are it made a big impression on you, whether you found it appealing or not. If you like the idea of having your own wallpaper that isn't as colorful as your grandma's but one that will still make a great impression, you can make one yourself using vintage book pages.
Sheet Music Mason Jar Centerpieces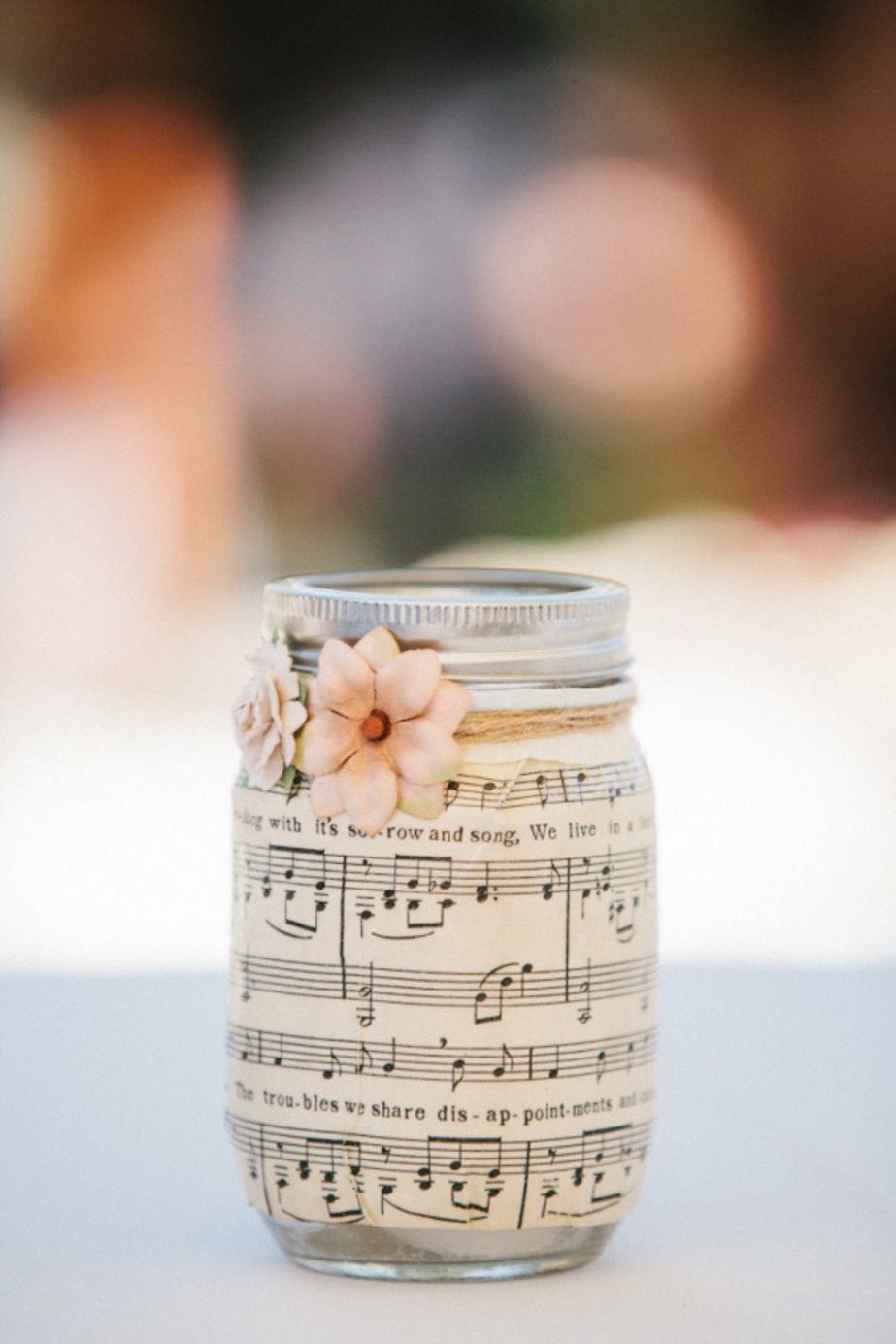 With the music sheet and the flowers, this mason jar screams romance. If you're looking for a birthday/anniversary idea for your significant other, or just something for yourself (because self-love is also important), then look no further. Just looking at this photo is enough to get your inspiration flowing, just like the notes from a beautiful melody.
DIY Gift Christmas Wrapping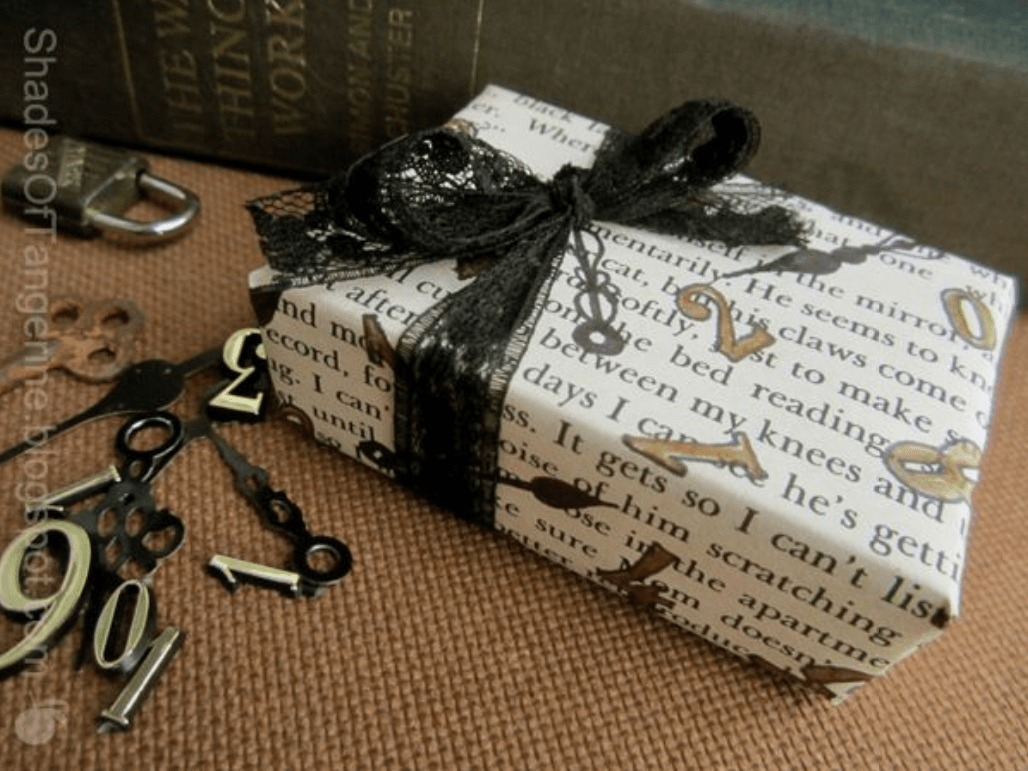 Just like we used pages from an old book as envelopes, we can use them to wrap the presents for our loved ones as well. The simplicity of its appearance is what actually makes it more appealing than the store-bought wrapping paper and the gift will automatically get a more sentimental meaning. You simply can't go wrong with this one.
DIY Paper Vase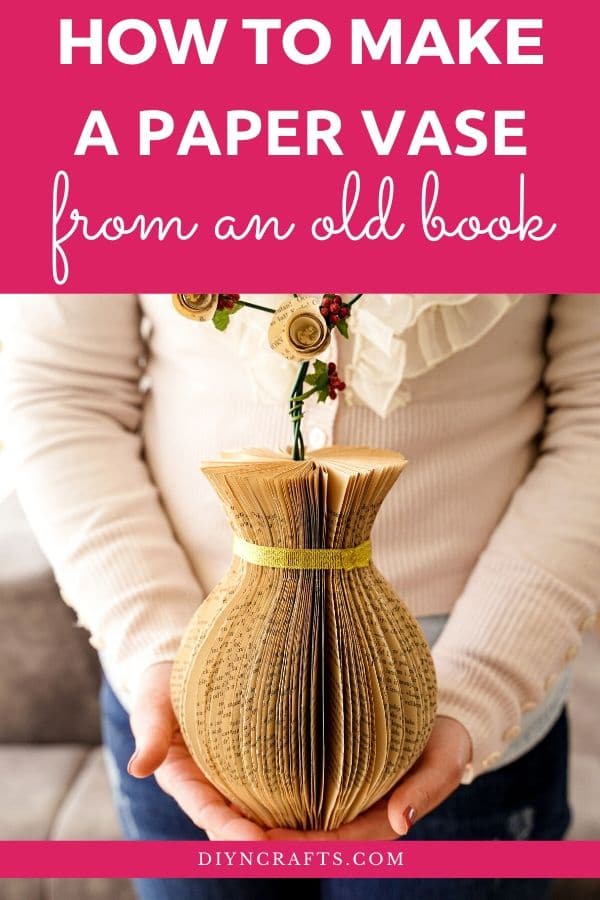 Have you ever thought that old book pages could have the potential of becoming vase centerpieces? Neither have we, but everyone learns something new every day. If you needed something extraordinary for your home, then this project is for you.
Vintage Paper Christmas Ornament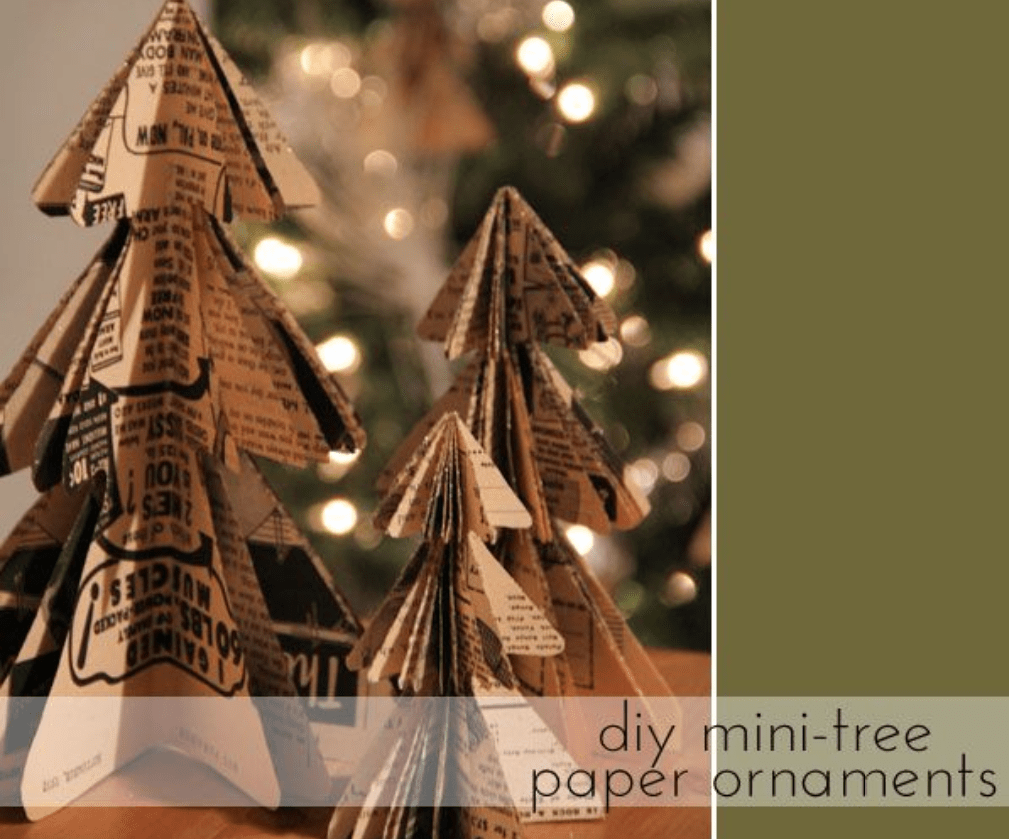 You can never have too many Christmas trees for the holidays, right? If you agree with us, then you'll definitely be interested in taking up this project. While it doesn't involve real Christmas trees, the feel from the vintage paper is enough to make them just as magical.
Vintage Dictionary Prints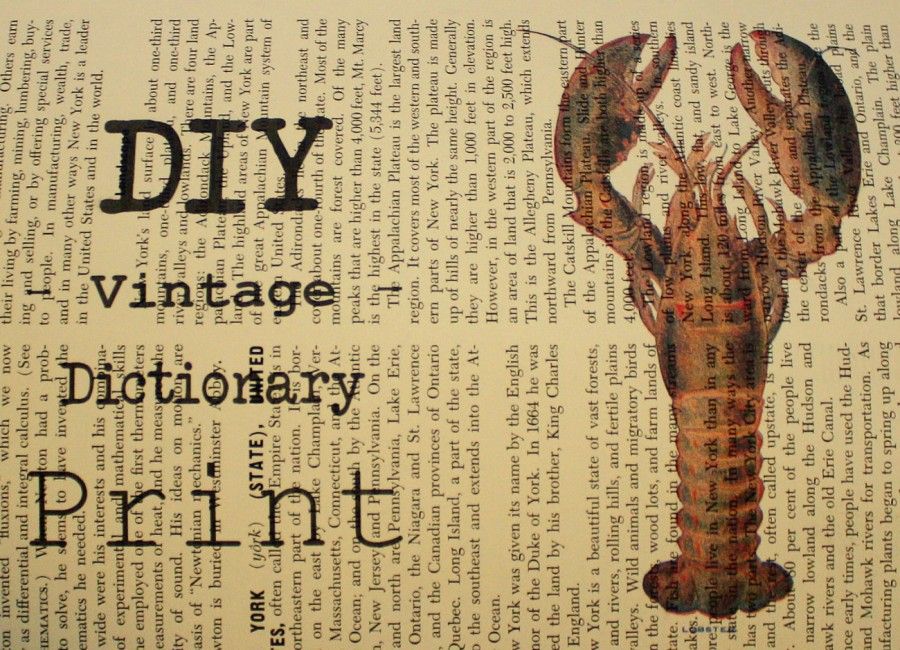 Finally, if you're up for some artistic expression on a book (like you were as a kid, just with less scribbling), this project is just the right one for you. Get the right materials and be ready to look at your latest masterpiece with complete admiration.
That's it for today's book projects, fellow DIYers. We hope you found something inspirational and that you'll use that inspiration to come up with something on your own. If you do, share your creation with us in the comments below.