Ever since the first photographs were developed, putting them in frames and hanging them on the walls has been a staple of home decorating. Even centuries before that, people loved hanging framed paintings around their homes, and more often than not, the picture frame was just as important as the picture it housed, if not more.
Sadly, with the digital age and our phones, we now have the opportunity to browse through hundreds and even thousands of pictures at any time. Because of that, in many homes, you might not see many or any pictures on display, which is becoming unfortunate.
Everyone should have some pictures of memorable occasions posted in their homes so that they can reflect on important events and reminisce about the past. Alternatively, you might just show adorable photos of yourself and your loved ones.
The right picture frame for the photo can add character and warmth to the room. However, more often than not, decorative picture frames could cost a lot, and you might not even be able to find the best picture frame for you. The bright side is that picture frames are extremely easy to modify and decorate if you're up to the challenge.
Let's take a look at few ways and techniques that will turn your dull picture frame into a worthy home for your precious picture.
Mosaic Picture Collage Photo Frame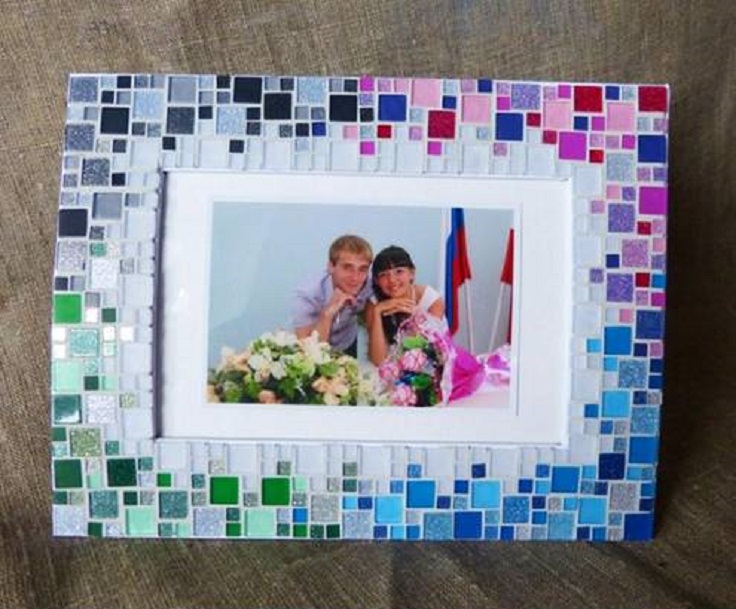 Mosaics photo frames are always so beautiful and colorful, that can brighten up any picture you put in them. This one is made from small glass tiles, but you can use different materials and shapes to create your own mosaic picture frame. The best part is that even small mistakes add to the charm of these colorful masterpieces.
I Heart You Picture Frame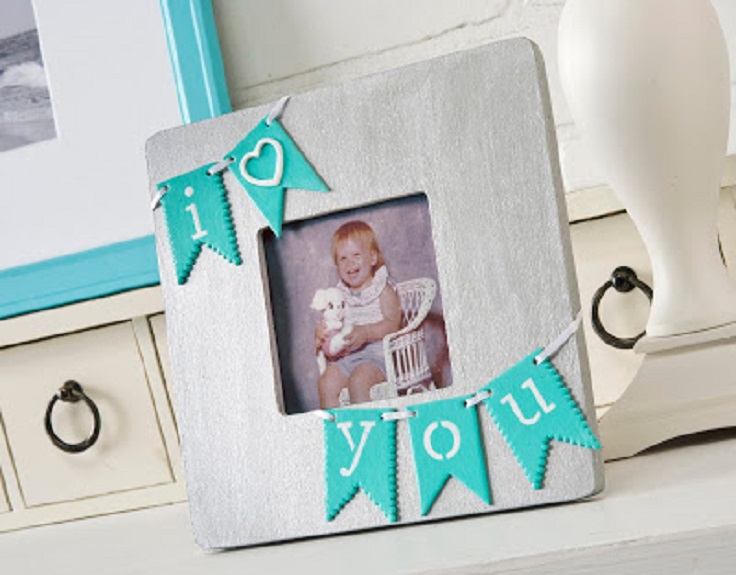 Mod podge is a pretty common tool for crafting or upgrading items from your home, even picture frames. And you don't need much to make a plain picture frame look beautiful. Some paint, some cute pendants, and a ribbon, and you can turn a plain wooden frame into the cutest little "I love you" picture frame.
Flower Petal Frame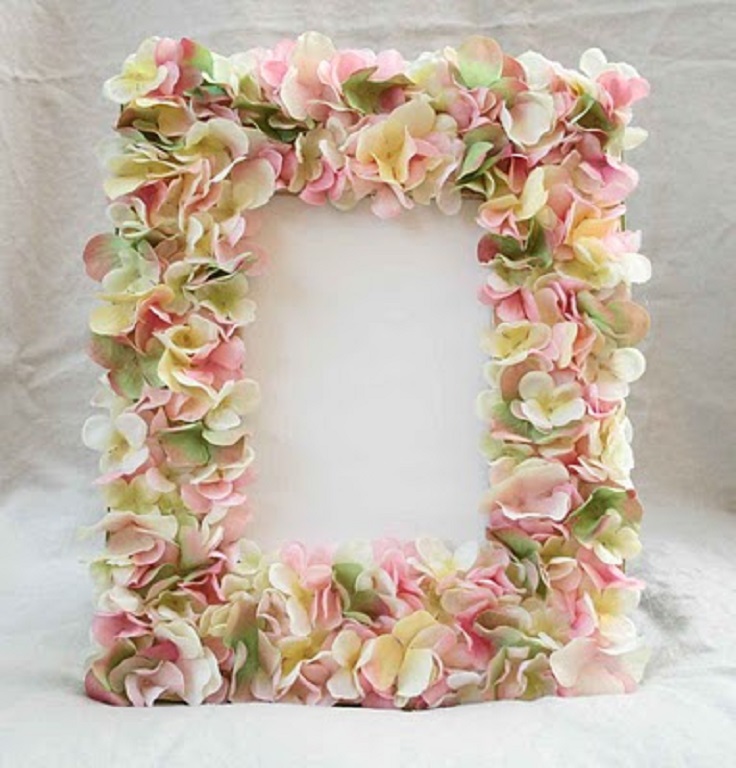 It's always nice to have a bouquet of flowers in the home, but they don't last long, and keeping faux flowers in a vase is not something many people agree with. On the other hand, facu flowers are great for decorating, and if your looking for a floral arrangement that also serves a purpose, then you'll be very pleased with this floral frame project.
Little Frame Made Big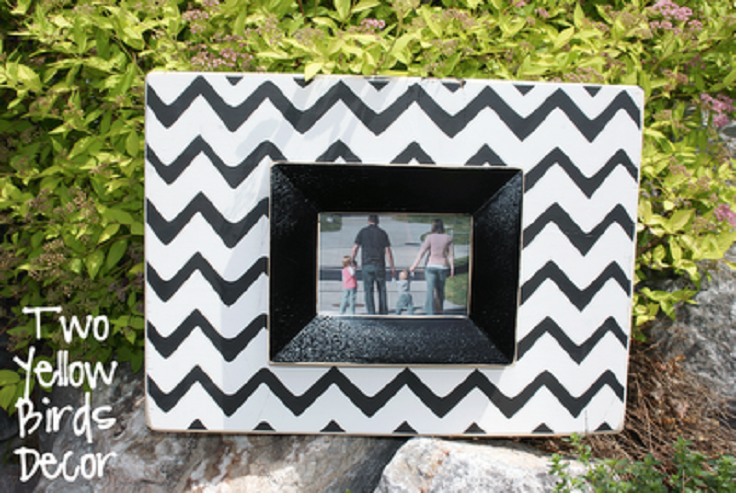 You can print out or develop pictures in many different sizes, but sometimes you don't have that option and the only picture you really want to display is not very big, and still leaves a lot of empty space on the wall. A creative way to solve this dilemma is to make the picture frame larger. You don't have to look for a very different picture frame, but rather a solid block of wood. Paint or decorate it however you like and just glue the small picture frame on it.
Embellished Frame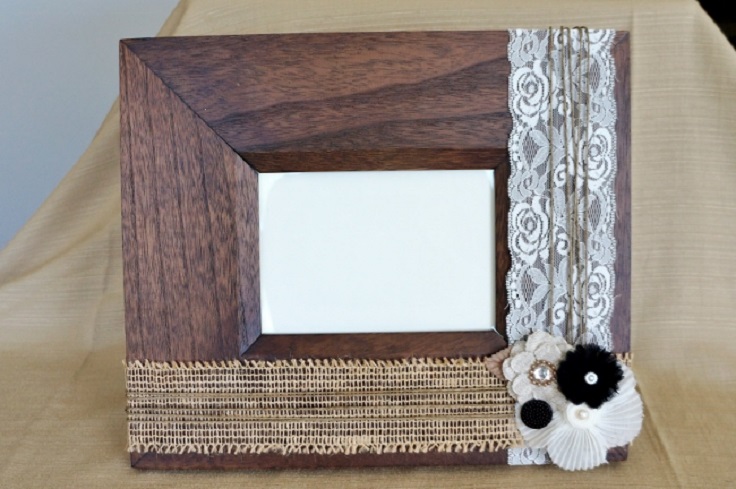 Picture frames can be accessorized just like outfits. Sometimes transforming a dull picture frame is as easy as wrapping a few different textured ribbons on it. You just have to choose the best design for your style.
Button Flag Frame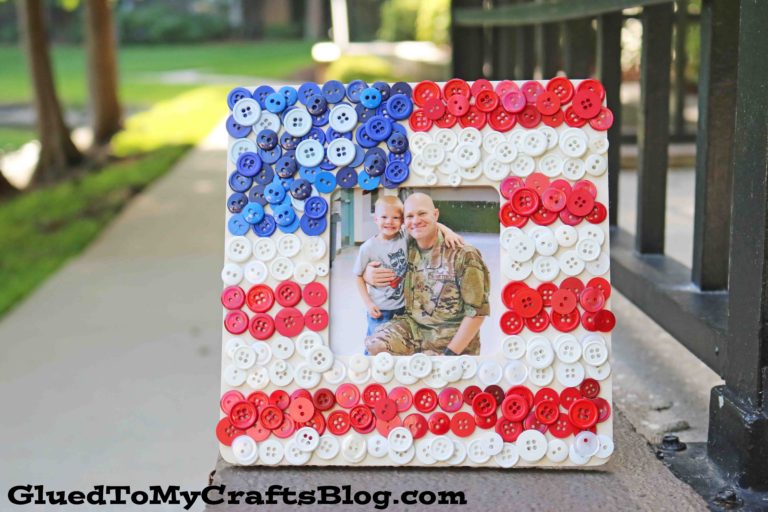 Buttons are another item you might have an abundance off, but seldomly use. If so, here is a chance to do something pretty and playful with them. You can create a mosaic frame of different shaped, sized, and colored buttons or arrange them in a pattern that would mean a lot to you. Give it a try, it's fun.
Sticks And Moss Springtime Frame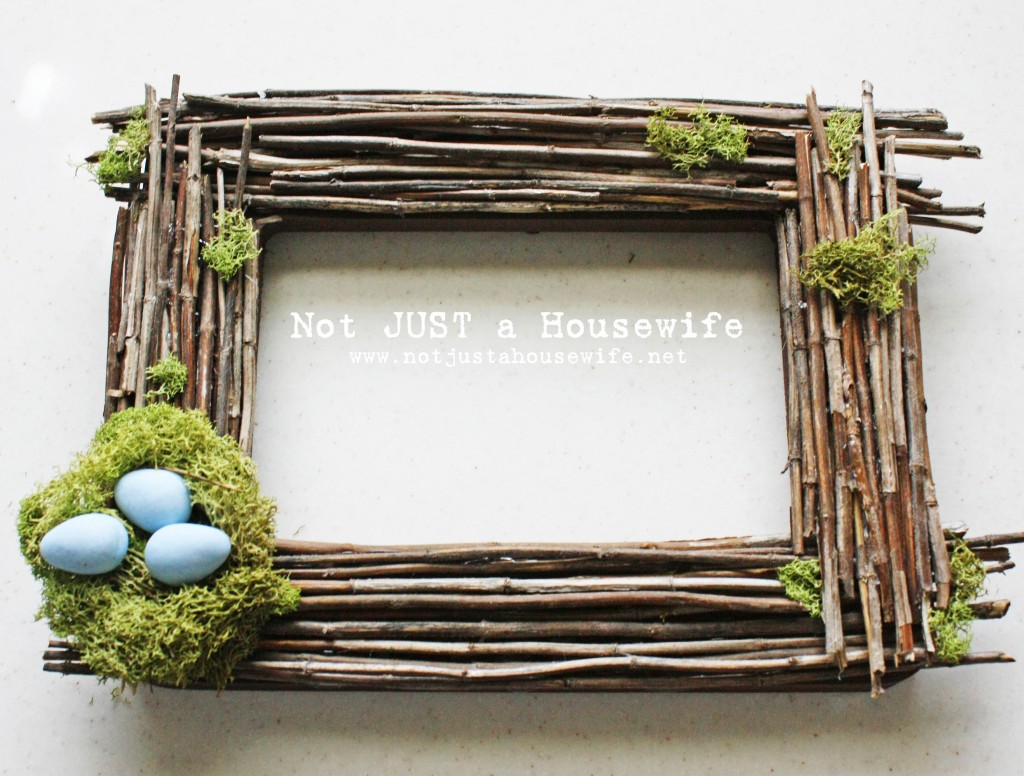 Wood pieces and sticks are most commonly used for a rustic, vintage look in home decor, bringing a warmer and more natural look to the room. If you're considering trying out a vintage look for your home decor, this stick and moss picture frame is a nice way to experiment with it, and the most trying part of it would probably be gathering the right type of sticks. On the plus side, the materials are free.
Nautical Themed Picture Frames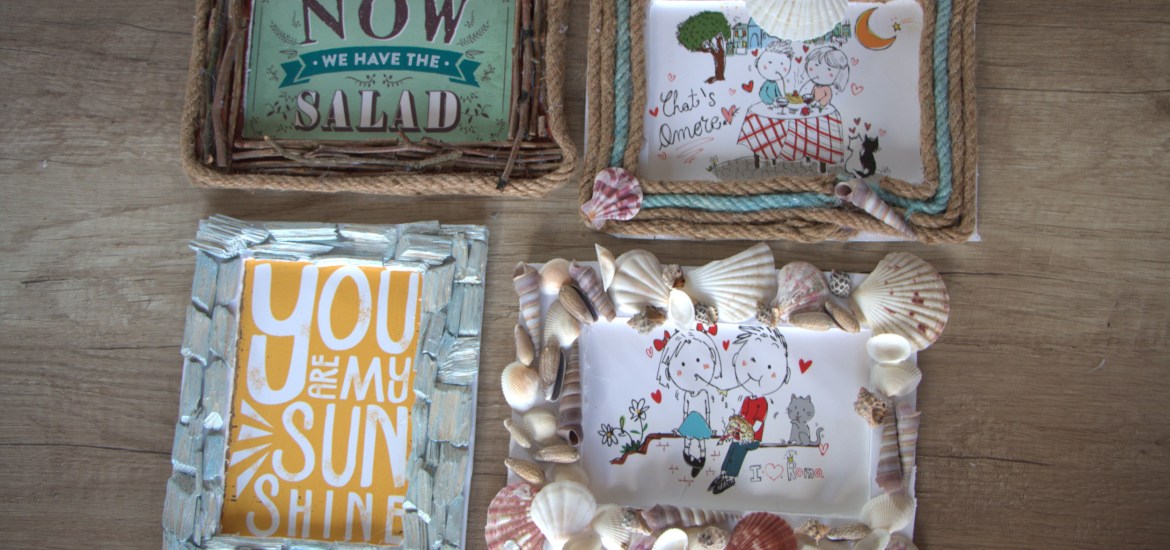 Nautical decor is another very popular nature-themed interior design. Normally using driftwood, shells, and jute rope, this style brings a piece of the beach to the home. Decorate your picture frames with one or more of these beach items and let the good beach vibes flow into your home.
Textured Picture Frame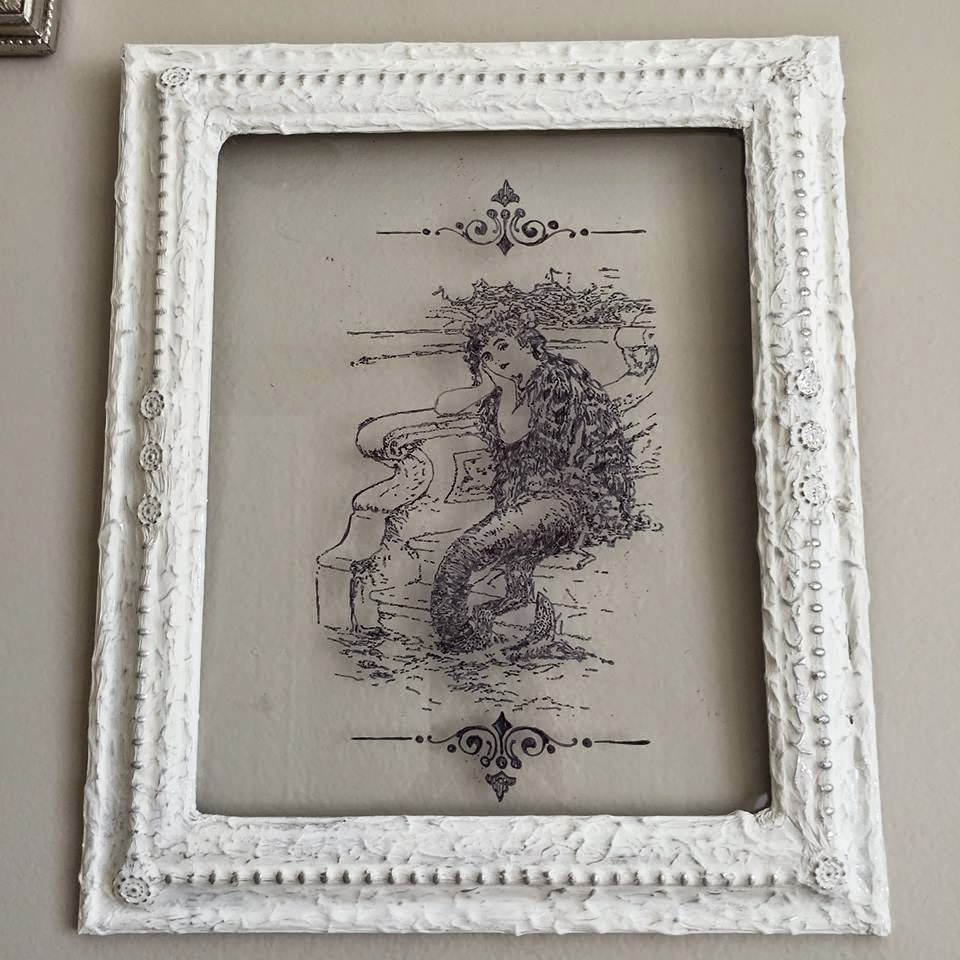 The style of the picture frames is chosen according to the picture that is supposed to be placed in there. Sometimes you'll need a more modern slick, looking frame and sometimes you might need a pretty vintage frame with a lot of texture. There is no need to go to antique shop and spend a small fortune, rather follow this easy tutorial and you'll have a vintage frame that would be the envy of all who've seen it.
Yarn-Wrapped Picture Frame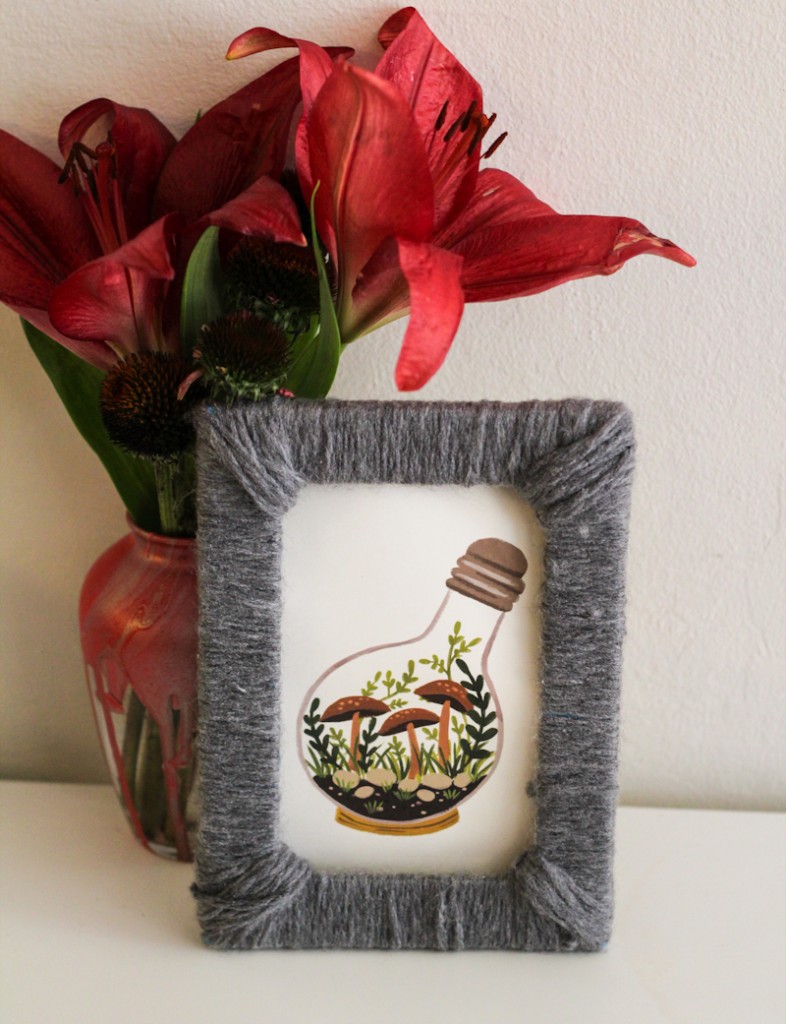 Sometimes the best solutions are the simplest ones. Instead of wasting time and energy, gluing and arranging the embellishments on your picture frame, you can wrap its sides with a yarn. You can play around with the colors and patterns, or just keep it plain and simple like in this tutorial.
That's all the projects we've prepared for now we hope you liked our selection and made you want to print out some of your favorite photos and proudly display them in a unique frame. Which one did you like the most? What would your perfect picture frame look like? Leave us your thoughts and ideas in the comment section below.