No matter how many years have passed from your special day, you have to spice up your marriage with creativity and attention to show your honey how much you still love him. So these heartfelt ideas are perfect for your day (no matter the season).
It's always easier to buy something from any store, to say that you remember the day. Still, you know that we always appreciate something made by his/her hands because the person that gives you the gift was thinking about what you like, what you two have passed together, which is your song, your lyrics, and all that is made with love.
So, your Anniversary Day is just around the corner, but don't worry, you still have plenty of time to make your special guy some of these DIY Anniversary gifts for her! Everyone enjoys getting gifts from the ones they love.
If you make them yourself, it gives them an even greater sentimental value. Your man will forever cherish one of these DIY Anniversary gifts because they were hand-crafted by you with love.
The Game of Love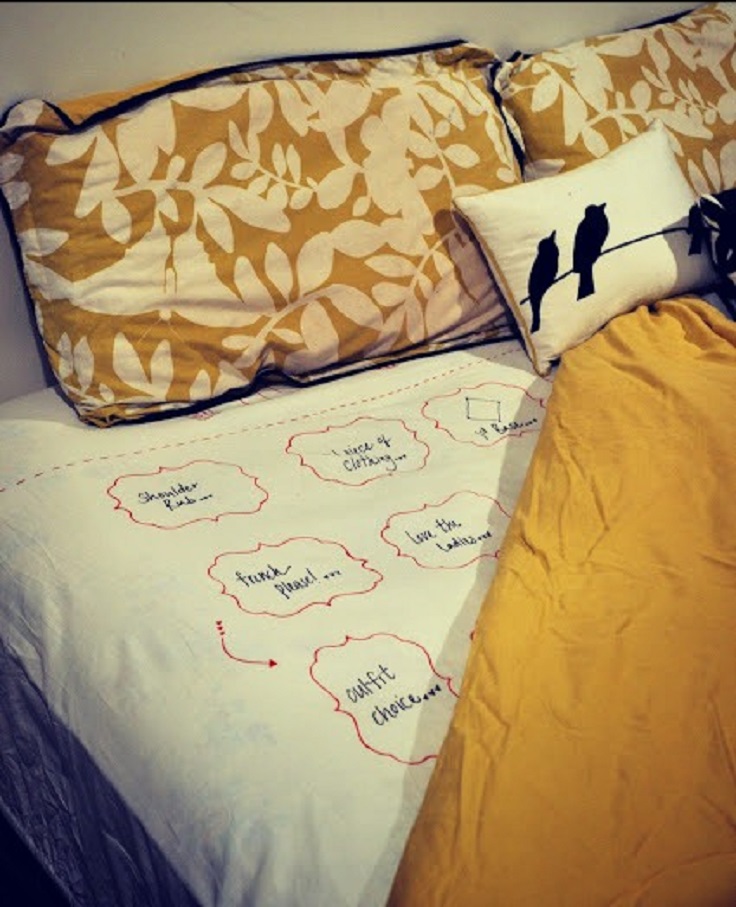 You've put on your favorite comfy, frumpy sweats and a tee for bed. Once your hubs see your bedtime wardrobe choice he knows there's no shot of romance for the night. He pulls back the covers to hop in bed and… what's this?
The Happy Jar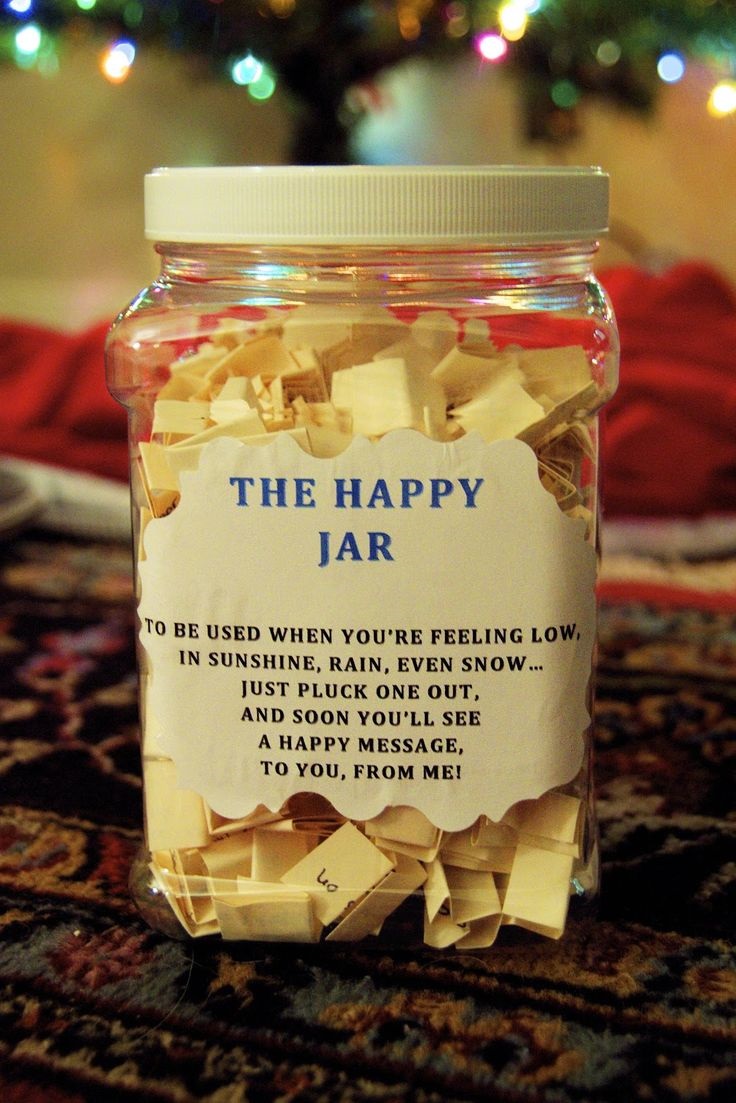 via armylifefromthewife.blogspot.com
The idea is to fill the jar with little notes, which will lift the reader's spirits or that they smile. Butreader's spiritist you. You could print tiny pictures of yourself or your kids. You could write knock-knock jokes. You could cut the comics from your Sunday paper and use those. Whatever makes you happy.
52 Things I Love About You Deck of Cards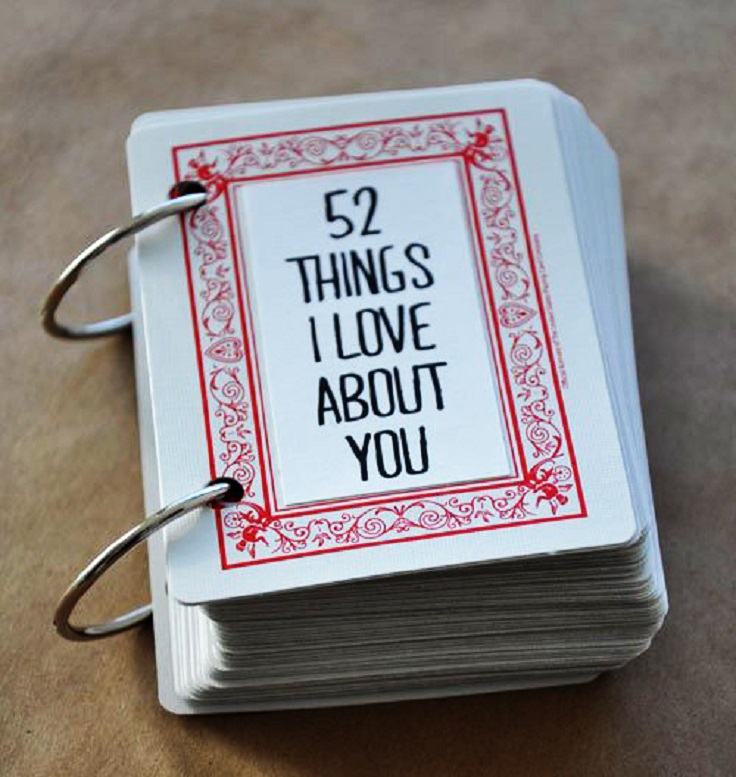 This is such a sweet and meaningful idea! It costs hardly any money to make, but it is absolutely priceless! On each of the 52 cards, write one thing you love about your guy. Decorate the top card any way you'd like. You can also write on paper and use Mod Podge to adhere the paper to the cards if you'd prefer. Punch holes into the cards, making them as even as possible (1 or 2 punches per card). Use the binding ring(s) to hold all of the cards together.
Love Vouchers
After you have printed out the number of coupons you would like, fill out the coupons with whatever romantic, loving, or naughty things you would like to offer to your love. Punch a hole in all of the coupons and tie them together with a ribbon.
Photo Jar
Speaking of Mason jars (they are handy, aren't they?), this is an awesome project for anyone who likes pictures. Put a picture into a Mason jar and fill it with olive oil for a retro-looking photo display.
Love Lock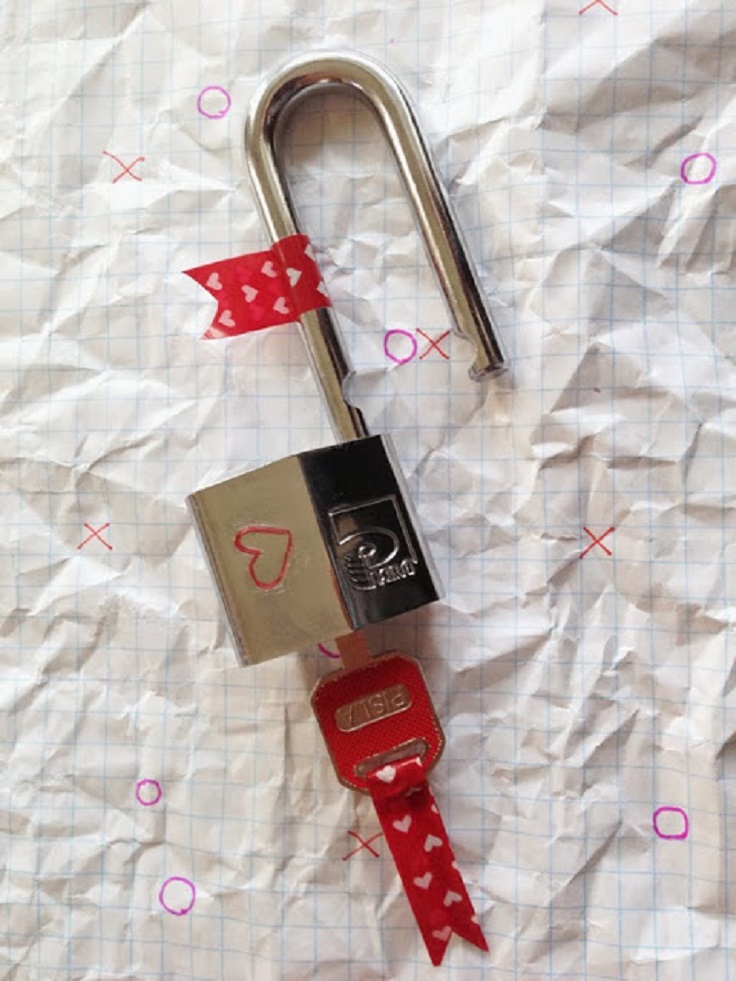 Engrave or scratch your and your loved one's initials into the lock along with anything else that's significant. First date, wedding date, anniversary date, etc. Pretty much whatever floats your heart boat.
50 Reasons Why I Love You Butter Cups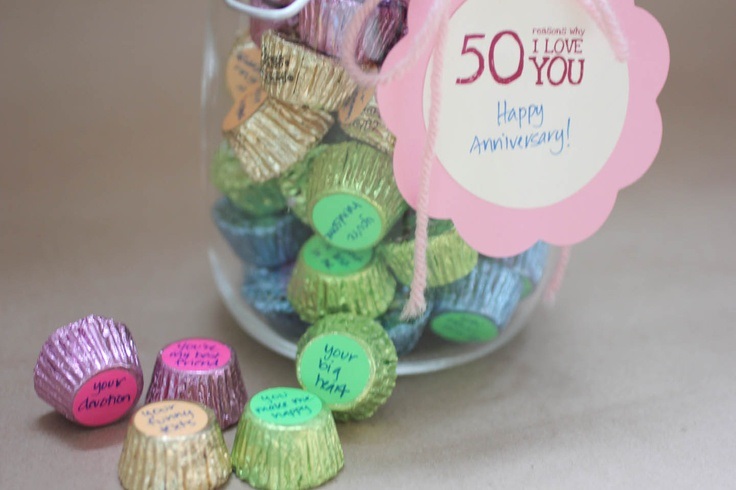 Here is an inexpensive but meaningful gift you can make for your hubby for your anniversary. Fill a jar with 50 pieces of his favorite candy (for example, Reese's Peanut Butter Cups). On the bottom of each candy, use a round "garage sale" sticker and write on each one a reason why you love him. Sits on his desk and every time he reaches for a candy, he will be reminded why you love him!
Wheel Of Good Fortune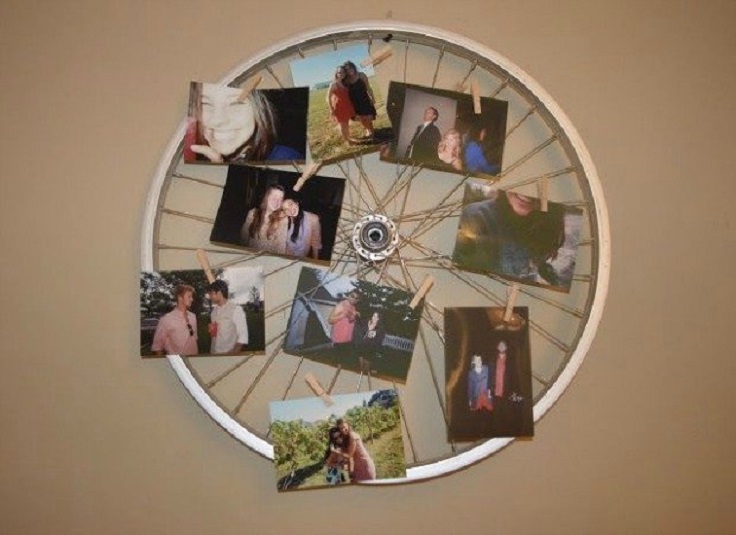 via junkyarddoggies.blogspot.com
Believe it or not, this used to be a bicycle wheel. Give a loved one the gift of an up-cycled photo arrangement. Wouldn't it be thoughtful to remind him of the most beautiful memories you had together?
Personalized Mug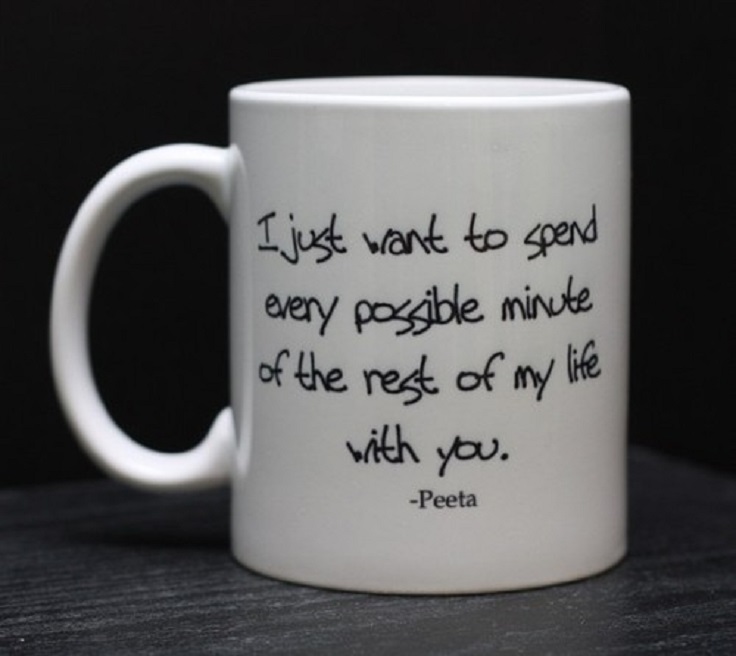 This is one of the cheapest DIY Anniversary Day gifts you can make, but it may also be the sweetest. You can buy plain white mugs from most dollar stores and personalize them with any phrase, lyrics or quotes that symbolize your love for your sweetie.
Booze Bouquet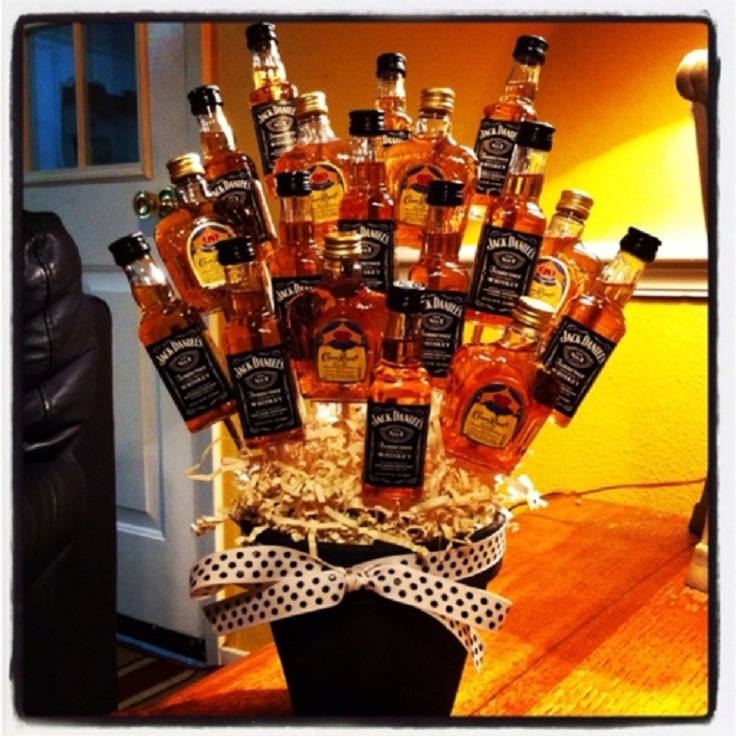 When your guy hands you a bouquet this Anniversary Day, you can blow his mind by giving him this easy to make booze bouquet! This is one of the easiest to make DIY Anniversary Day gifts, anyone can make this, and it takes very little time. You can substitute candy bars if your guy isn't much of a drinker.