Coconut oil has so many benefits. If you haven't used it, for now, it's time to consider this, and we'll share some of the benefits with you. Regular use of coconut oil can prevent you from having high blood pressure or heart disease.
It's good for your heart health, and also because of the high amount of antioxidants that it contains, coconut oil can also reduce inflammation. It can boost our immune system, improve our energy and brain function or help with weight loss. It has other health benefits, but it also has many uses.
This article focuses on the beauty products that you can make at home with coconut oil. This amazing oil can help you get the best out of your hair, face, and body. Read along to see what products you can make and how they can it help you.
1.  Coconut Oil and Honey Hair Mask
via theeverygirl.com
Beautiful hair requires care and attention, so make sure you give it the right way. Using coconut oil as a hair product is a great way to do it, especially if you combine it with other hair-friendly products, such as honey. For this mask, you need one tablespoon of each and add more if your hair is longer or damaged. You can also heat the mixture a little bit for the best result. Apply it on wet hair and focus especially on that section where the hair needs the most care. Wrap it in a towel or shower cap for 30 minutes, and then wash it out with shampoo and conditioner. This mask is going to help you bring back soft and shiny hair.
2. Coconut Oil Hair Spray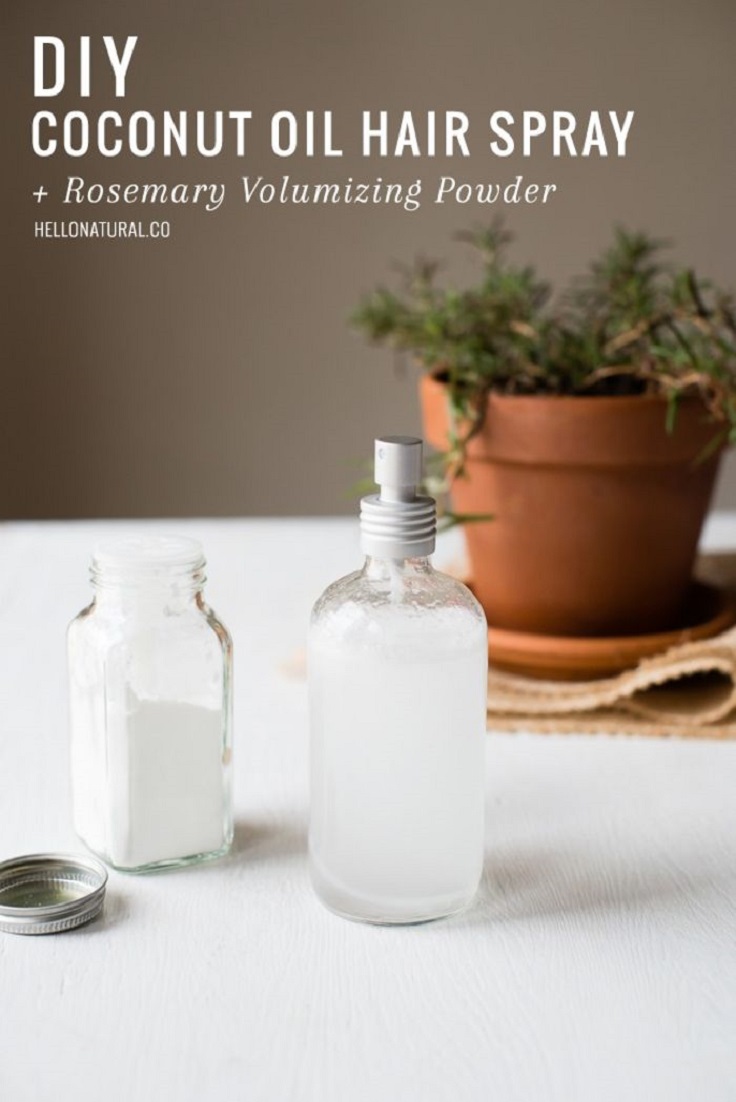 via helloglow.co
If your hair is damaged, then using a coconut oil hair spray can help you revive it. To make your own hair spray, you just need 2 tablespoons of coconut oil, 3-4 drops of rosemary essential oil, and 2 cups of distilled water. The rosemary essential oil can help your hair by stimulating follicles and promoting new hair growth. It is also believed that rosemary can slow down hair loss. Back to the spray – just melt the coconut oil and mix the ingredients. Shake well before use, and use the hair spray on damp or dry hair.
3. Eyelash Growth Serum
via endevourly.com
Eyelash growth is possible, especially if you care for them as much as you would do for your hair or lips. This homemade serum will give the needed nutrients to the lashes and those coming from the coconut oil and the lemon essential oil, and lavender essential oil. The lemon essential oil has antioxidant properties, and it also enhances the coconut oil's ability to promote growth, while the lavender essential oil nourishes the hair follicles, among other benefits. Use a 10 ml bottle for this serum and fill it with 1 – 2 drops of each essential oil and the rest with coconut oil. Before using it, remove your makeup, wash your face and gently coat your eyelashes with the serum.
4. All Natural Face Mask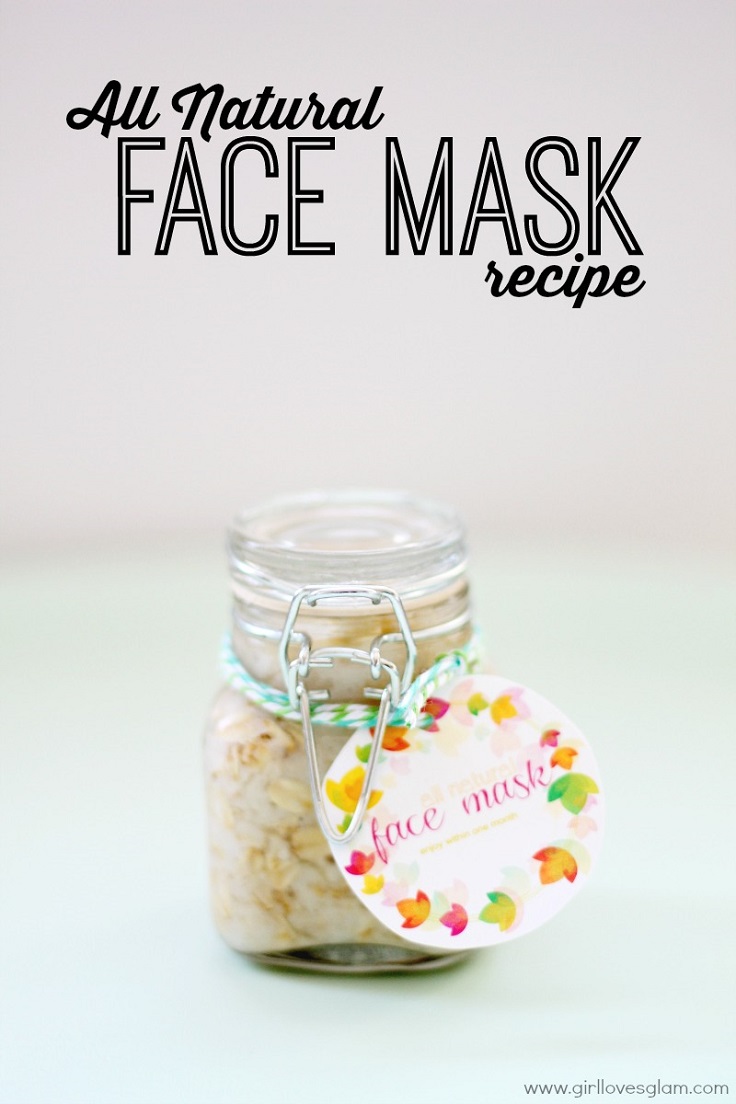 Make your skin glow and soft with this homemade all-natural mask. You need ¼ cup oatmeal, ½ tablespoon honey, ¼ cup coconut oil, and lemon juice from one lemon. So, how can these ingredients help your skin? The coconut oil is a natural conditioner, and the rest of the ingredients are great moisturizers, bringing a glow to your skin, and the lemon juice will clean your pores. The recipe is enough for 3 – 4 facials. Wash your face before applying the mask, and be careful not to get it to your eyes!
5. Coconut Vanilla Lip Balm
via thesitsgirls.com
If you want your lips to be soft, you don't need to throw tens of dollars on lip balms. You can make your own lip balm at home! You need 3 tbsp coconut oil, 1 c shaved beeswax, 1 tsp vanilla extract, and 1 tsp jojoba oil (sweet almond or vitamin E oil can be substituted). Microwave beeswax shavings with coconut oil for 30 seconds. When they're melted, stir in the jojoba oil and the vanilla extract. Pour the mixture into small containers. Let it cool, and once it is solid, you can use it for the lips.
6. Coconut Oil Shampoo Bar
via mommypotamus.com
Coconut oil can also serve your hair as an ingredient in a shampoo bar. The ingredients needed for the shampoo bar are the following: 33 oz. coconut oil, 12.54 oz. water, 5.44 oz. lye and ½ – 1-ounce essential oils, but this is optional. But, you also need equipment for this: 8 – quart crockpot, stick blender, digital scale, thermometer, glass measuring cups, small glass bowls, stainless steel or plastic spoon with a long handle, sink or bowl filled with vinegar and water for cleaning anything that comes in contact with lye, soap mold, parchment paper and protective equipment, such as long-sleeved shirt, plastic/rubber gloves, safety glasses or protective eye gear.
7. Hand Scrub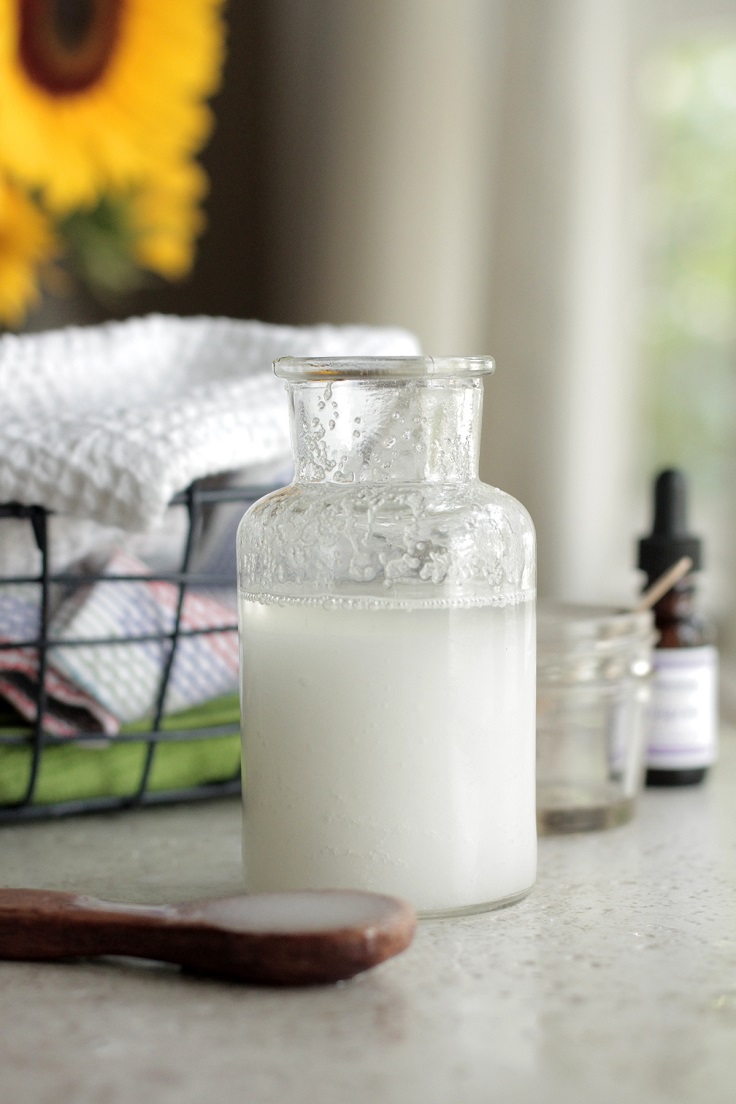 via livesimply.me
Our hands are the most exposed part of our body to everything – dirt, weather, materials, literally everything. So, taking good care of them is more than needed. Make sure you have ⅔ cup sea salt, ⅓ melted coconut oil, and 7-10 drops of lemongrass essential oil to make your own hand scrub. All you have to do is just melt the coconut oil and pour it into a storage jar. Add the sea salt and the lemongrass essential oil. Mix together, and you're done. Rub it all over your hands and rinse with warm water.
8. Blood Orange Vanilla Body Scrub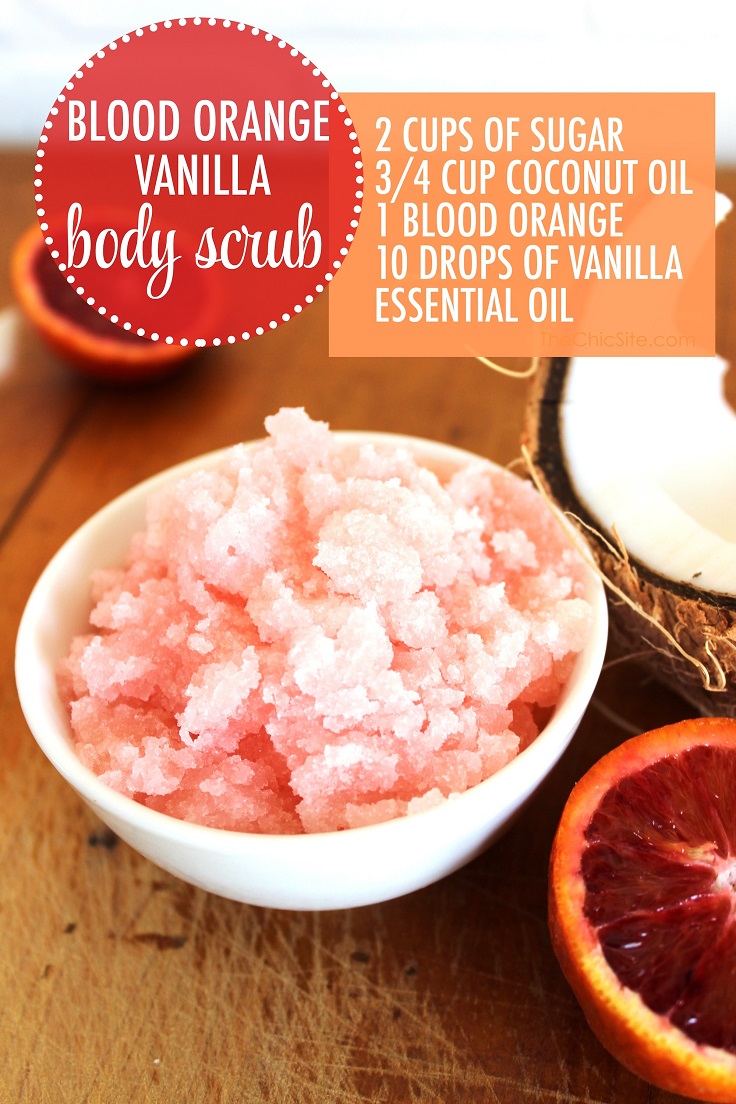 via thechicsite.com
What's better than a body scrub with the most amazing vanilla scent? It will certainly help your skin since sugar is a great exfoliator, and coconut oil is great for hydration. To make your own Bloody Orange Vanilla Scrub, make sure you have 2 cups of sugar, 3/4 cup of coconut oil, juice of one blood orange, and 10 drops of vanilla essential oil. First, mix the sugar and the coconut oil, and then add the blood orange juice and the essential oil. Just rub the skin with the scrub and rinse with water.
9. Coconut Oil and Sea Salt Facial Scrub
via jayadores.com
Facial scrubs are an amazing way to treat your face right. Make sure you do this regularly, and you'll see the results. It's really easy to make this scrub. All you need is coconut oil and sea salt. How much you should use from the ingredients really depends on your needs. You just need to mix the ingredients, and voila, you have your own face scrub. Remove any makeup, wash your face and scrub it. Rinse with water and enjoy the softness of the skin.
10. Coconut Oil Lotion
The great thing about these beauty products placed in jars that they can be the perfect gift with the right printables! Making them is not something difficult to do. You need 18, 4oz glass jars, 4, 16oz jars of coconut oil, 2, 10ml bottles of essential oil (I used organic geranium oil 1 paper towel or kitchen towel for messes. A little note – the concentrated essential oils are really aromatic, so it's best to mix the lotions outside, or at least in a well-ventilated area. Make sure to wear a mask over the nose and mouth as well.