We can often hear that we earn the skin we have – the more we nurture it, the better it will look. We can all agree that having soft skin is something we crave for! Unfortunately, even though hundreds of beauty products help us have the skin we want, many of them aren't cheap and will empty our wallets the moment we buy them.
Fortunately, there is something that we can do ourselves – have you tried making your own body butter? Yes, that's an option, and you will definitely love it! See the ten recipes we chose for you and prepare something good for you and your skin.
1. Rose Hibiscus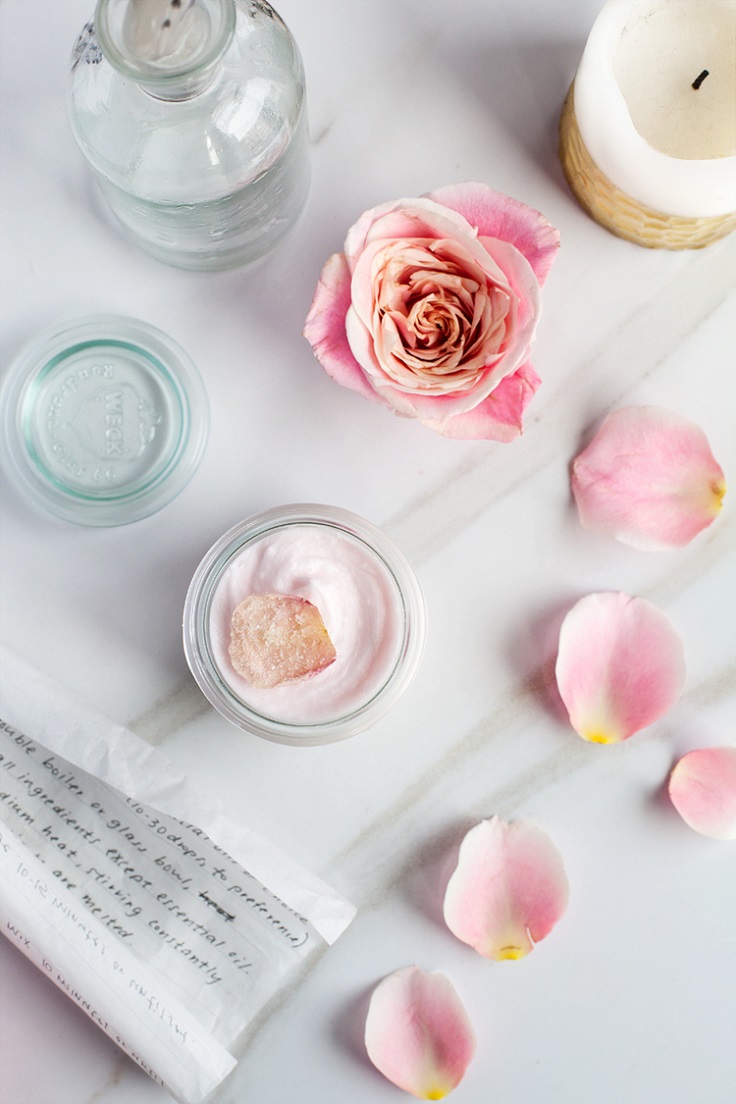 via poppytalk.com
The hibiscus is rich in antioxidants and due to having anti-aging properties and is a good skin moisturizer. The rose essential oil has aromatherapy, anti-inflammatory, and emollient properties, so when we combine these two plants, we make a very good thing for our skin. To make this beautiful body butter, make sure you have risen essential oil, brewed hibiscus tea, coconut and almond oil, and a glass jar with a lid.
2. Lavender
Lavender is one of the best choices for body butter, not only because of the amazing scent and the aromatherapy that comes with it but because it can leave our skin hydrated for hours. For this body butter, you only need three ingredients: lavender essential oil, shea butter, and coconut oil. You can keep the body butter for six months but at room temperature.
3. Orange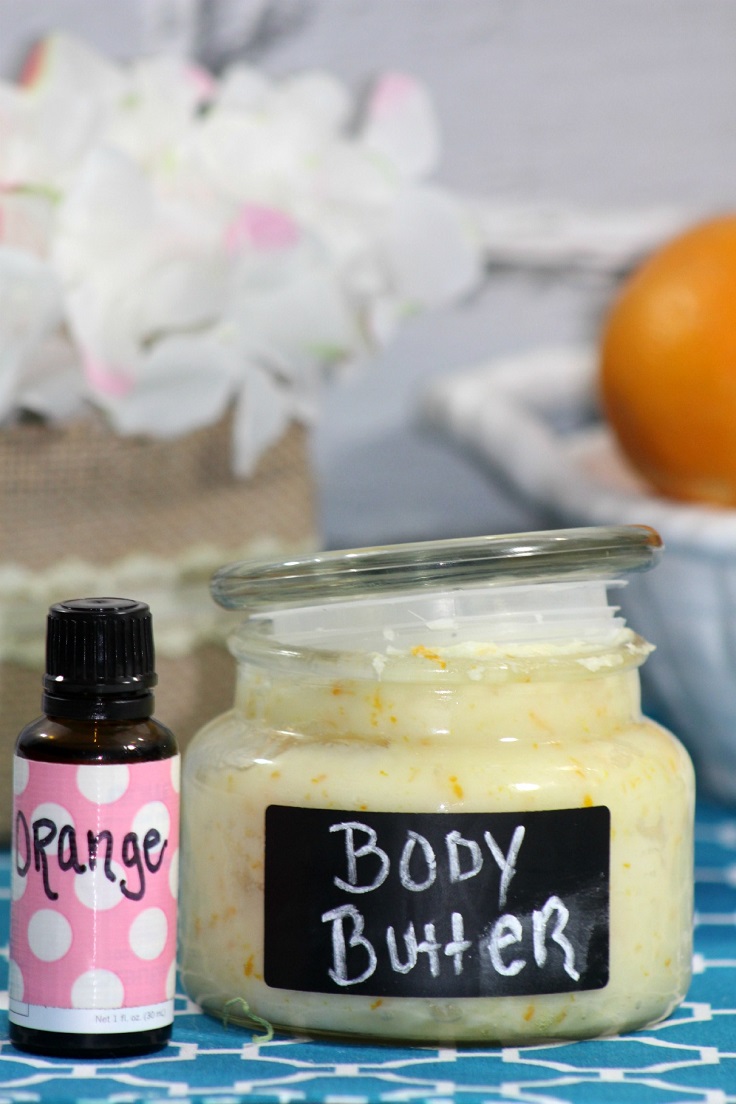 The orange essential oil isn't the oil that you often find in recipes, but this one has its own benefits. One of the health properties that the orange essential oil has is antispasmodic, sedative, anti-inflammatory and antiseptic. Plus, it has the scent of an orange, which is nice, don't you think? If yes, make your own orange body butter by using orange essential oil, honey, orange zest, pure coconut oil, and store it in a jar with a lid.
4. Gingerbread
via frugalmomeh.com
Ginger isn't just a spice that you can use only in the kitchen when making ginger desserts. It has many health benefits, but those connected to our skin are the anti-aging properties; it clears blemishes and fights acne, soothes burns. That's why it is good to try out this body butter. It might be the perfect thing for your skin! You'll need shea butter, coconut oil, ground ginger, cinnamon, and vanilla extract.
5. Essential Oil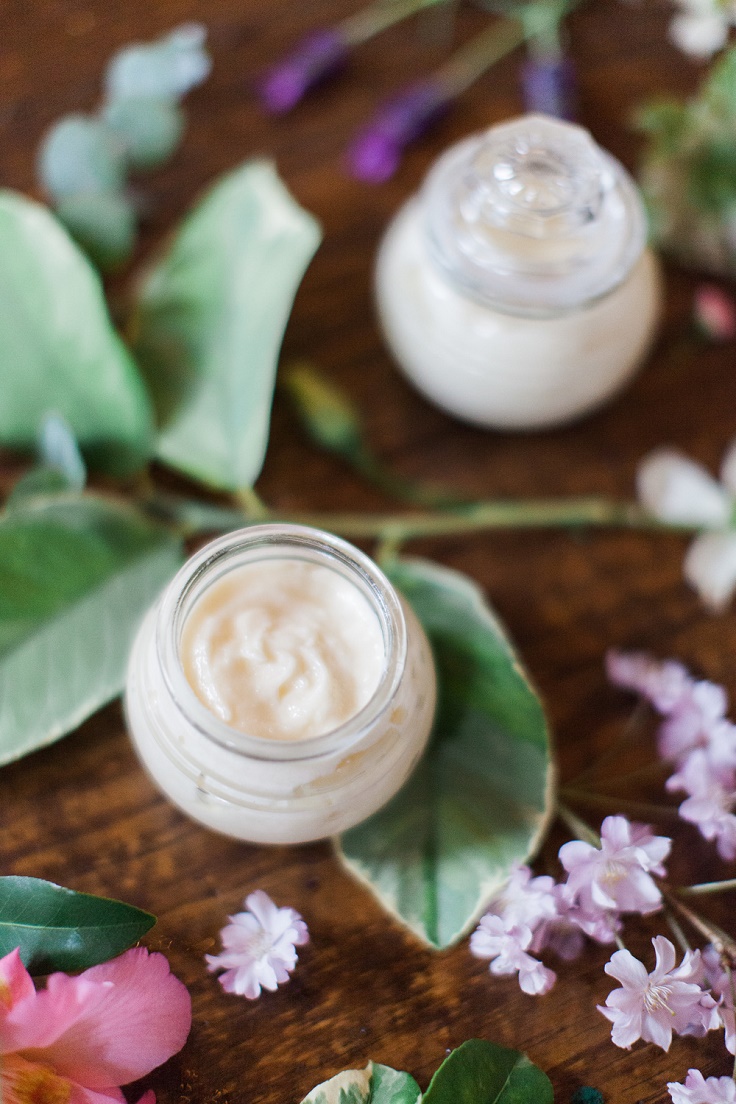 It's all about oils in this one! Using them, you will make a body butter full of nutrients that will make your skin smooth and soft. For this amazing body butter, you need wild orange essential oil, balance essential oil, shea butter, coconut oil, and avocado, almond, or olive oil – your choice. Place the body butter in small glass jars, and if you find them very good, how about giving one as a gift to someone close?
6. Aloe Vera
via ruralspin.com
There are many things to use for aloe vera: sunburns, skin moisturizing , acne treatment, and it also has anti-aging properties. To make the butter, you need shea butter, vitamin E oil, jojoba oil, vegetable glycerin, aloe vera gel, and rice powder. Not only the aloe vera gel, but all the ingredients have their own health properties that will make beautiful body butter.
7. Body Butter with Sea Buckthorn Oil
Yes, the sea buckthorn oil isn't something you hear about every day, but this oil can help your skin look good, mostly because of the cleaning and exfoliating properties it has, and also it can help your skin with minor burns, cuts, and rashes. Besides the sea buckthorn berry oil, you need coconut oil, shea butter, vitamin E oil as ingredients, a double boiler, and a container for the making process.
8. Peppermint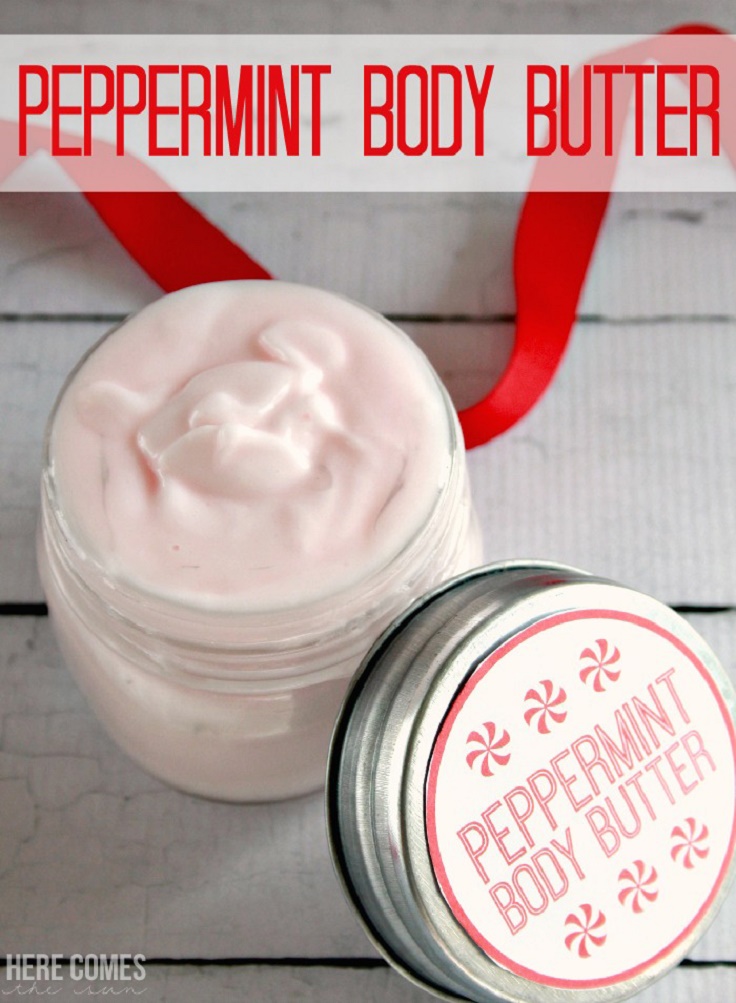 Peppermint, how nice is that? To have a nice body butter made of peppermint essential oil, coconut oil, vegetable shortening, and food coloring to get the nice pink color. The good thing about this body butter and all others is that it can serve as a good gift when packed nicely. No one will resist smooth body butter with an amazing scent packed in a container with an interesting tag.
9. Lemon Vanilla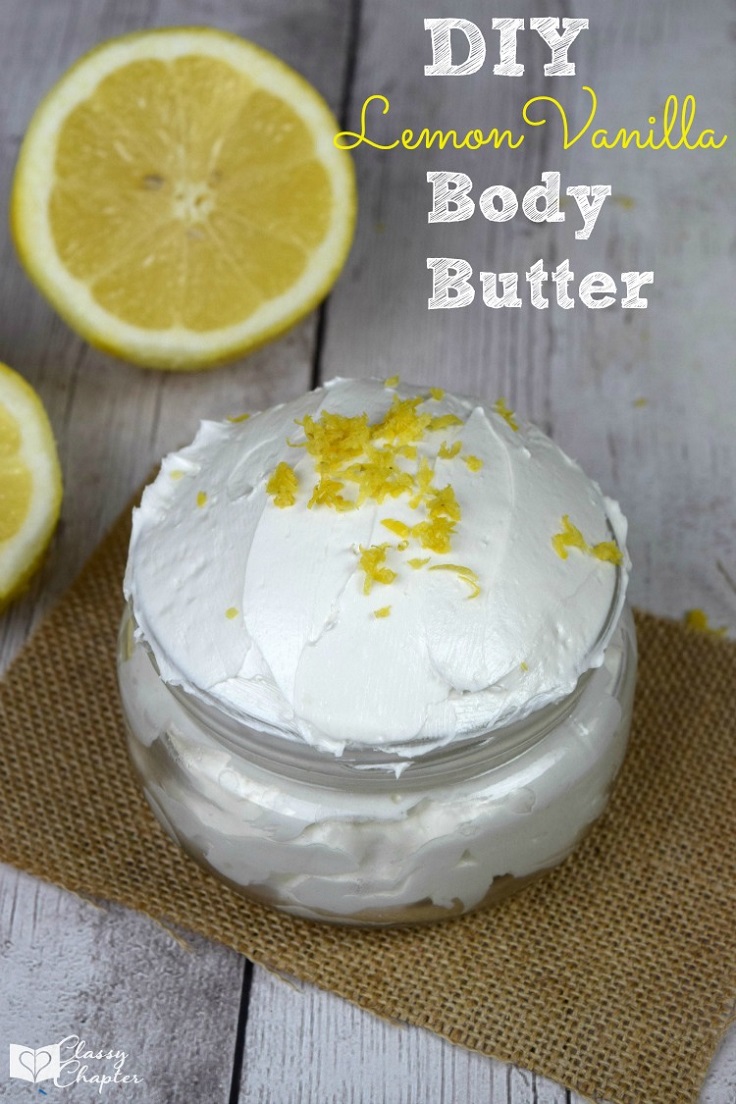 Anything is better with a vanilla scent! You need almost the same ingredients for this body butter as with the rest of the butter already presented. You need vanilla and lemon extract, coconut oil, and shea butter. The body butter will last for no longer than six months, but we're pretty sure you are going to use it all much earlier!
10. Coconut Oil
All four ingredients used for this body butter are oils: coconut, vitamin E, jojoba, and the last one is the oil of your choice. It's really easy to make it – put the oil in a blender and blend them until the mixture gets fluffy. Store them in an airtight jar and keep them at room temperature. If you're sunburnt, you can put the butter in the fridge and cool yourself off later.