Among the bracelets, the braided bracelet is our favourite. The braided crafts are colorful, and they can complete our T-shirts very well. They are the best things to spice up a dull T-shirt look.
Do you also want to compliment your look with the bracelets? You don't even go to a shop. You can stay with us and check these step-by-step bracelet tutorials out. We are sure that you can have a perfect bracelet.
First of all, you should choose what materials you want for bracelets. The tutorials offer you ways to make the metallic bracelets, cord bracelet, leather bracelets and stone bracelets. Second, you should prepare for some DIY tools. Finally, it would help if you spent time and patience on it.
Wrap Bracelets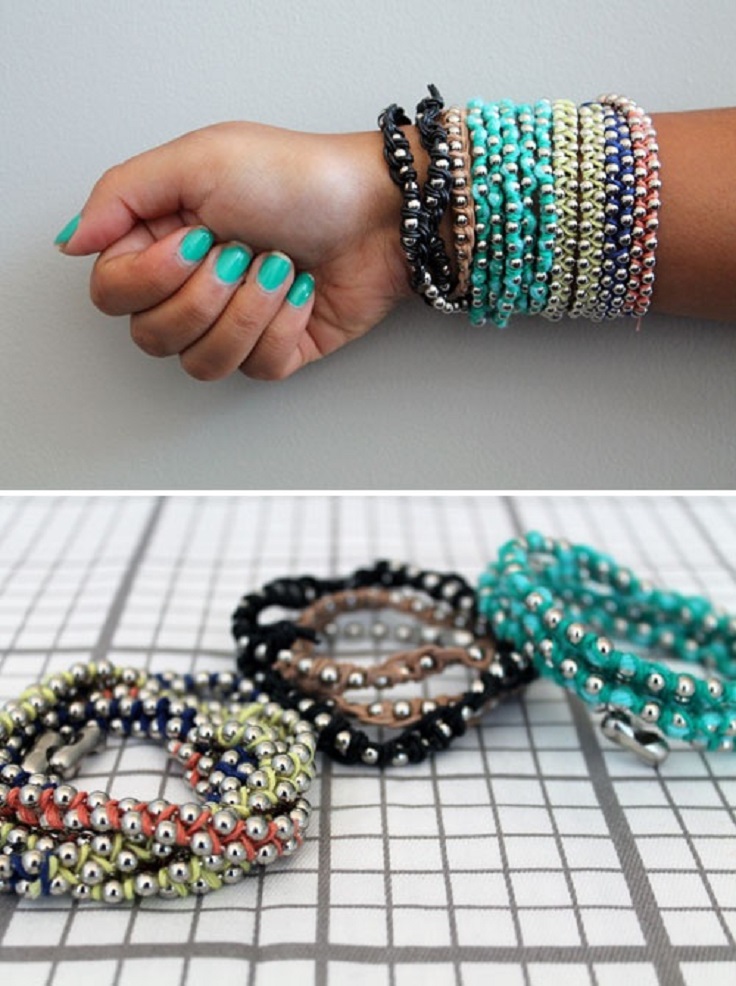 via brit.co
Wrap bracelets are all the rage right now, and friendship bracelets are always a summer staple. While we love the intricate detailing of the gorgeously beaded wrap bracelets we've seen in boutiques both online and offline, we knew there had to be a quick and easy hack for getting the same look at home.
Braided Bracelets
via honestlywtf.com
We don't know about you, but our wrists have been begging for another colourful addition for months now. So after playing with some materials that were already on hand, we've created a tutorial for a braided bead bracelet, a not-so-distant cousin of the hex nut and wrap bracelet.
Heart Shape Bracelets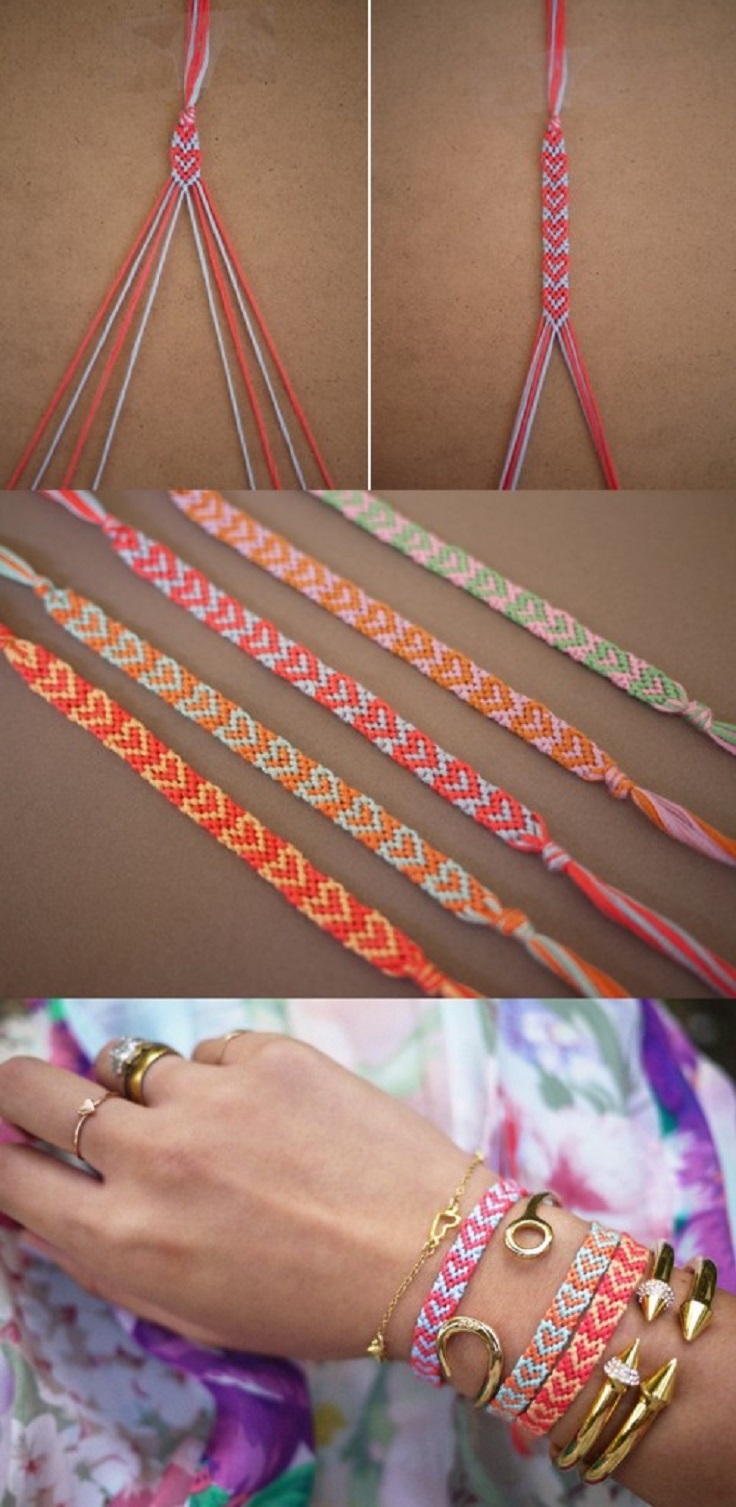 via honestlywtf.com
A heart patterned friendship bracelet! Using some candy-coloured embroidery floss and your familiarity with the chevron friendship bracelet, you'll be able to whip up one of these tokens of love in a heartbeat.
Ombre Knotted Bracelet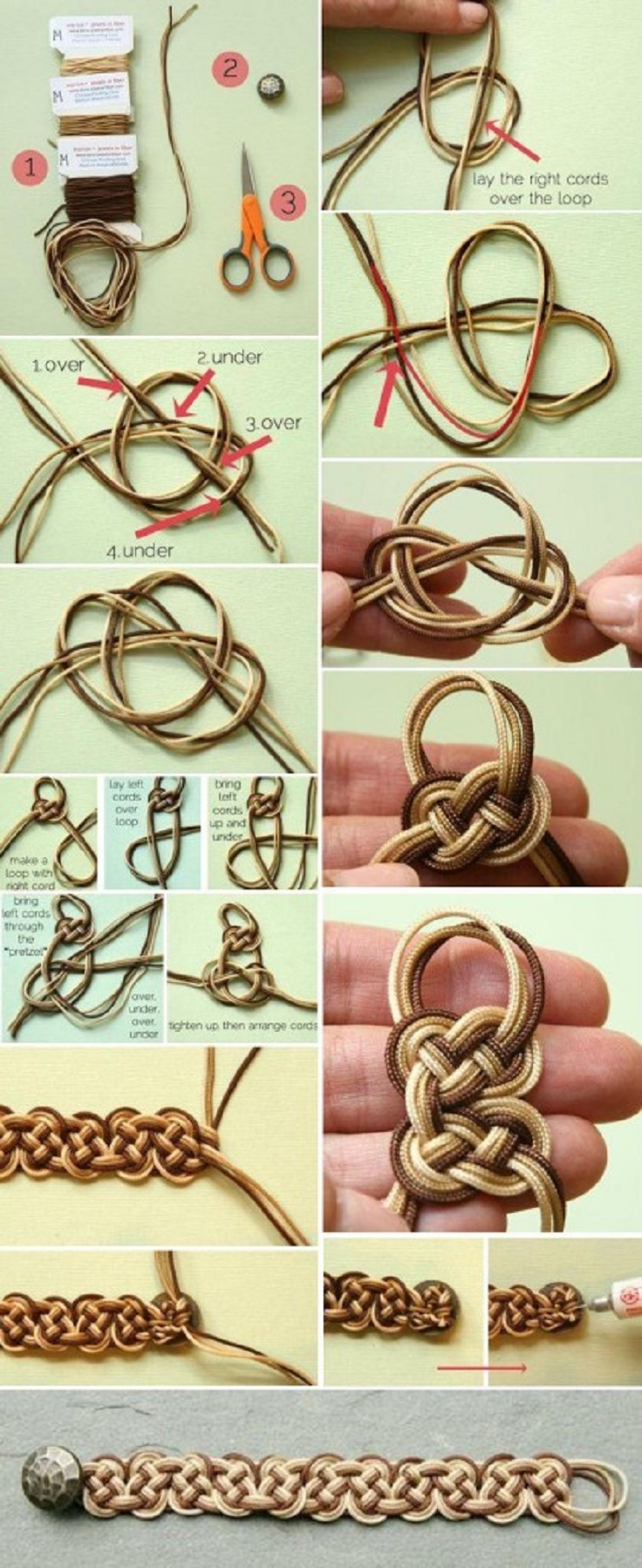 Ermahgerd, peeps, this is the epic bracelet tutorial! It took us weeks to design the pattern, not because it's so complicated but because we looked at so many different kinds of knots and couldn't decide.
Fishtail Bracelet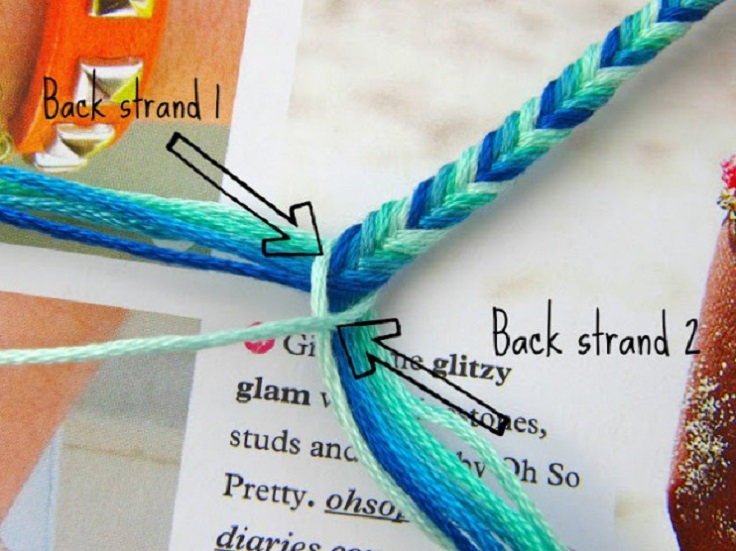 via feltasaurus.blogspot.com.au
The friendship bracelets are one of the first crafty things that we ever learnt to make as kids, making us somewhat nostalgic. They're so easy to make and so fun to mix and match, we for one really appreciate the resurgence of the friendship bracelet trend! One of them is also this fishtail bracelet, so try to make it if you like it.
Chain Bracelet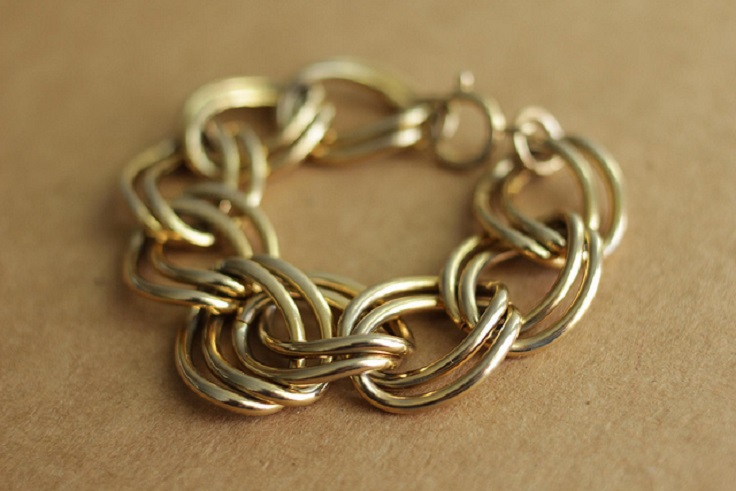 We like the look of colours of the crazy circus arm, with friendship bracelets, chain bracelets, rhinestones and bangles, but sometimes it's nice to have just a simple, essential bracelet to throw on. The good thing is, this chain bracelet stands alone well or can serve as a foundation to a crazy arm circus. The technique is simple, and you can apply it to any chain you find so that you can make all kinds of different styles.
Mixed Metal Friendship Bracelets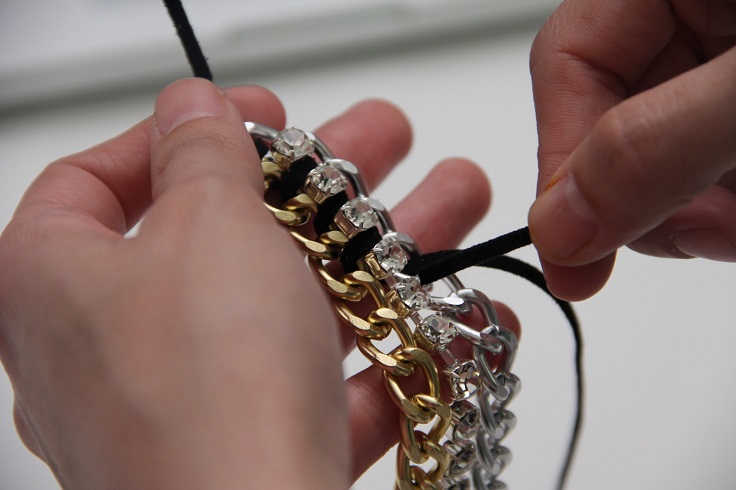 via lifebyappointment.blogspot.com
What you'll need: gold and silver chain (10 mm links), rhinestone chain (6.3 mm stones), suede leather cording, lobster clasp and jump rings (we used 12 mm clasps), and some needle-nose pliers. Follow the instructions and make your own bracelet.
Sassy Bracelet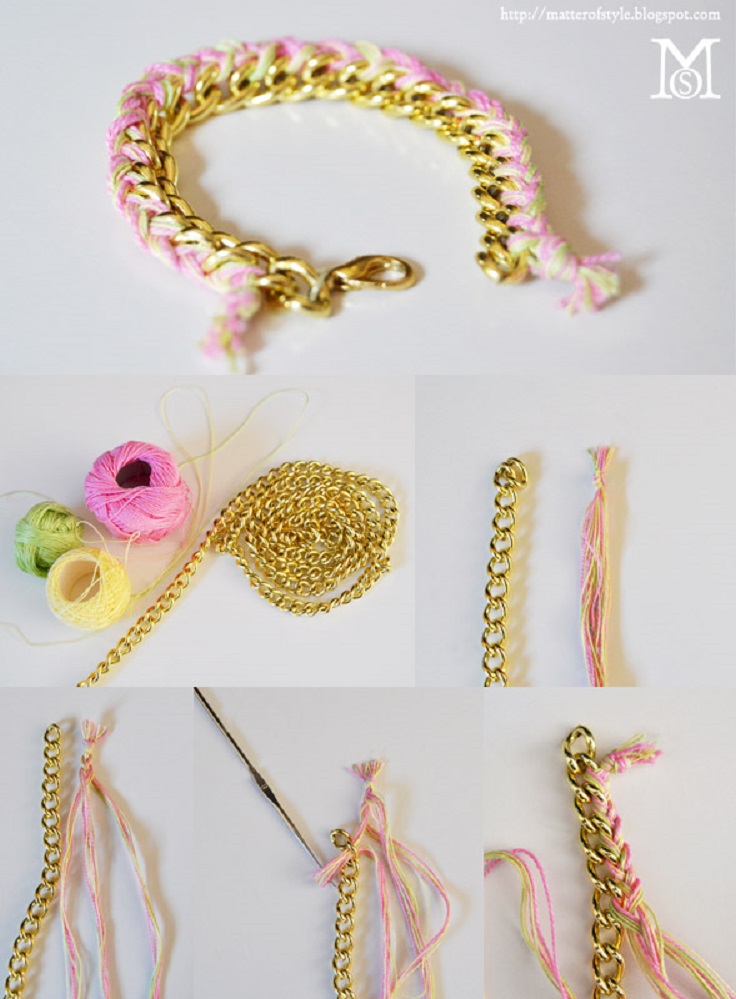 via matterofstyle.blogspot.com
We cut several pieces of coloured yarn; we knotted them together – we divided them into three parts, then braided it. We connected the braid to the rope, always inserting the piece on the left into the rope with a crochet's help.
Stone Bracelet

via fallfordiy.com
This bracelet is perfect for using beads or chips that have been in your life for a little too long! If you have chips for a long time now without knowing what to do with them, you can always make such a bracelet or necklace.
Gold Tube Bracelet
via honestlywtf.com
We were immediately hooked on the concept of transforming simple and unexpected elements into something beautiful and wearable. That moment was the catalyst for our eventual path into jewellery design and craft – our higher calling if you will.