Is there any season more precious than Christmastime? It is a time when we are happy and joyful, a time when we give and receive presents and a time when we decorate our home with Christmas-themed things. However, in order for the true Christmas spirit to be upon us, besides decorating our home, we can also decorate ourselves with some lovely Christmas accessories.
These Christmas-themed beaded earrings make the perfect present for any woman. They represent a small embodiment of the Christmas spirit and they can help you get into the festive mood while looking elegant and lovely. However, if you go to the jewelry store to buy some special holiday earrings, you can be disappointed by the choice and the high prices there, especially around the holidays, when the prices go even higher than usual. That's why we have prepared these top 10 Christmas earrings tutorials that will be perfect for your budget and for keeping you in a cheery mood.
Christmas Bell Earrings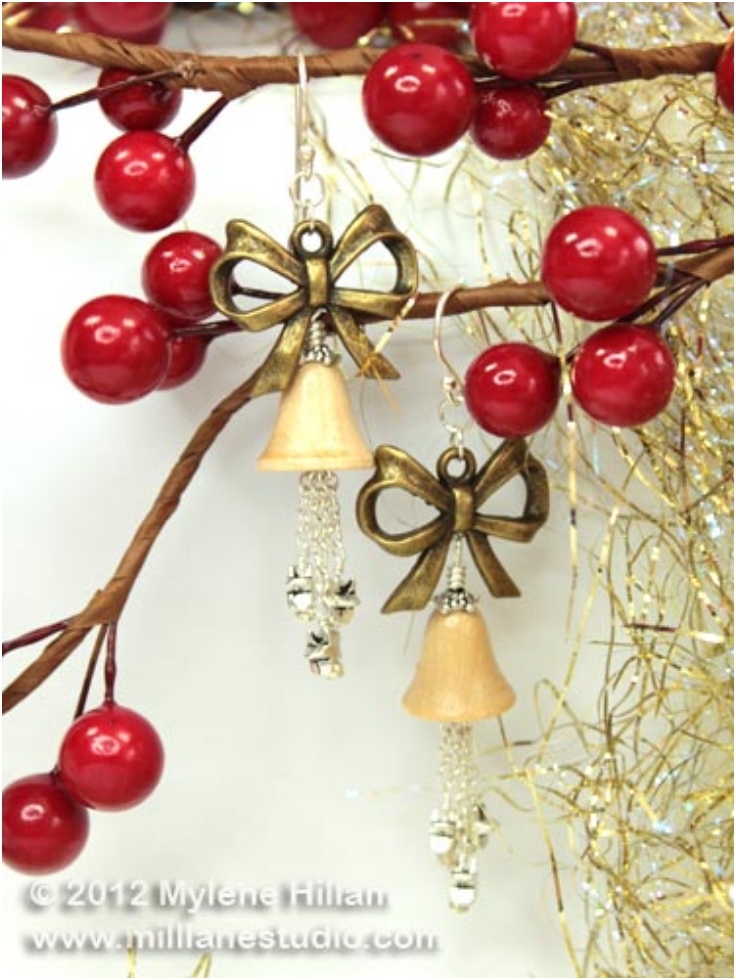 We will start our list with these lovely earrings that are perfect for the Christmas season. Shaped like a bell, with brass bow charms, these earrings will make you look elegant and classy.
Twin Bead Christmas Wreath Earrings
Is there anyone who doesn't love wreaths? Wreaths are the epitome of Christmas! These earrings are made in true Christmas colours, red and green and they are very easy to make. Just follow the directions and you'll have your favourite festive accessories in no time!
Macrame Christmas Tree Earrings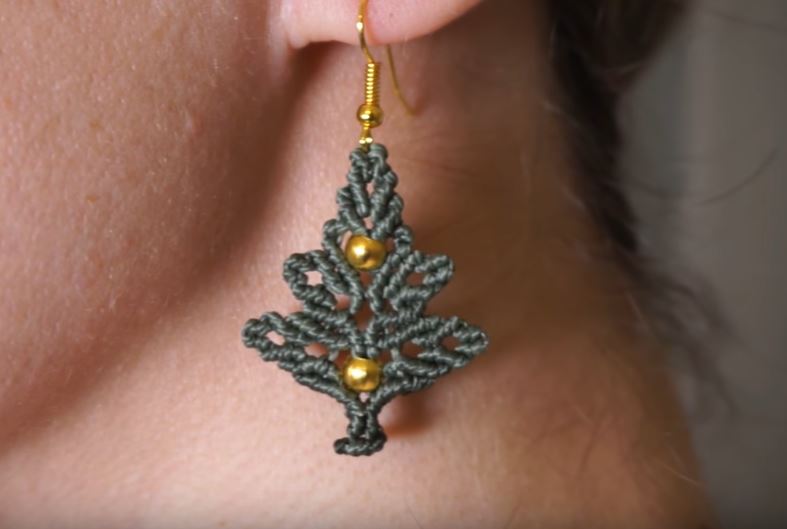 Macrame is a trend that will never go out of style. That's why these earrings are the perfect holiday accessory. You might spend more time making them, but we guarantee it will be worth it. You will have a unique and fashionable piece, perfect for the holiday season.
Quickie Candy Cane Earrings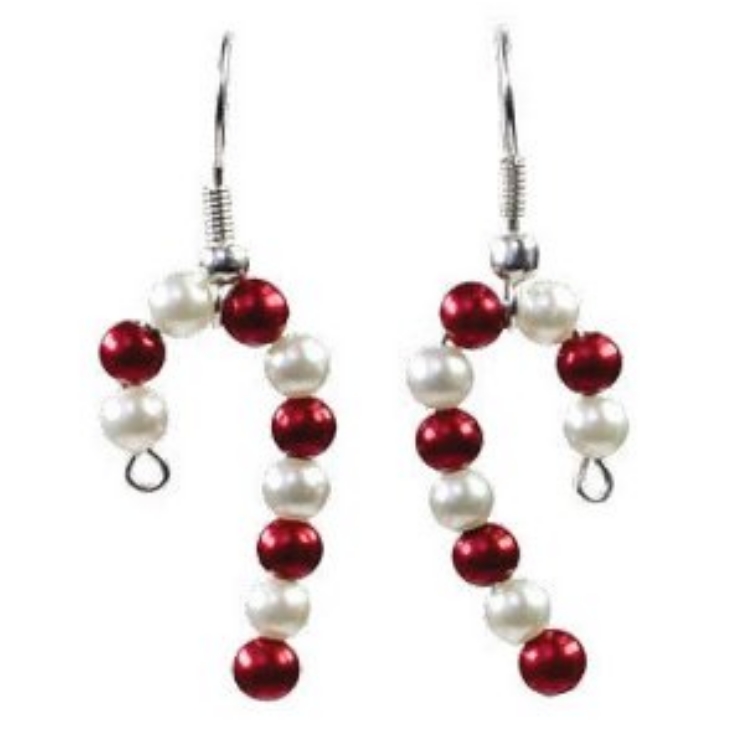 Candy canes made of white and red pearls? Yes, please! These festive earrings make a great Christmas present for women of all ages. The fact that you can make them yourself just makes the present more perfect.
Snow Man Earrings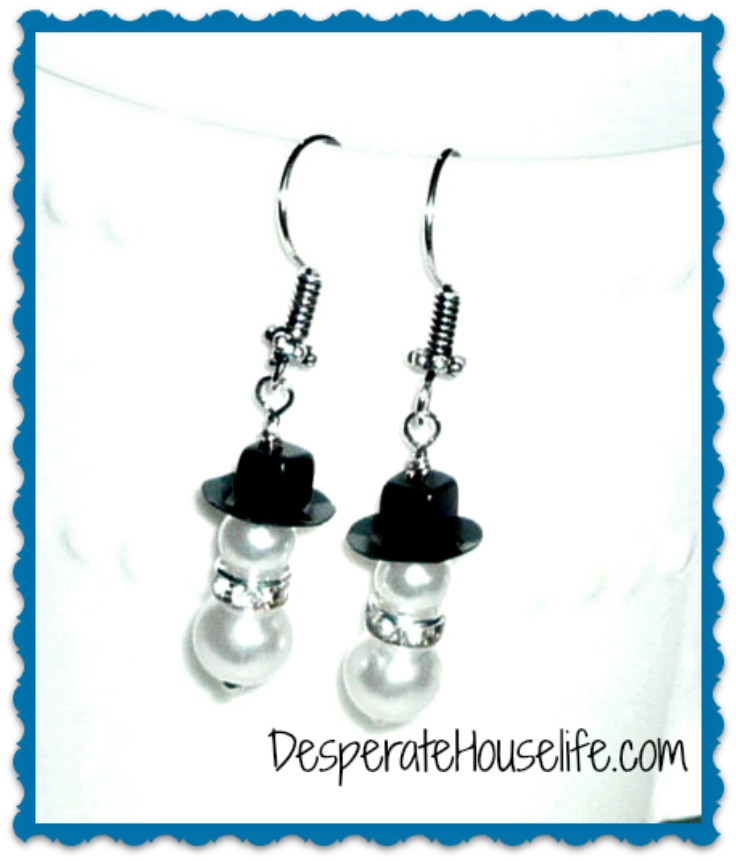 Aside from candy canes, wreaths and bells, Snowman is also another Christmas-themed thing. But who would've thought that a snowman can look this good as a fashion accessory? If you want earrings that look joyful, elegant and unique, this is the right pair for you. They even include a hat for the snowman! How cute!
Margarita Christmas Tree Earrings
This tutorial will get your creativity flow in many directions. From sparkly and shiny beads in as many colors as you like you can make the perfect earrings shaped like a Christmas tree. This can also be a fun activity for you and your children or your friends. Have fun!
Angel DIY Bead Earrings
Angels are the most precious Christmas-themed accessory. These earrings are breathtakingly beautiful and elegant and they make any look sophisticated and classy. We are sure that when you wear them, everyone will want to know where are they from.
Snowflake Earrings
Sparkly, blue snowflake beads, what's lovelier than that? You can make these earrings for yourself or you can give them as a Christmas gift to someone you love. Either way, they are the perfect accessory that can be worn throughout the entire winter.
Santa Claus Bead Stitch Earrings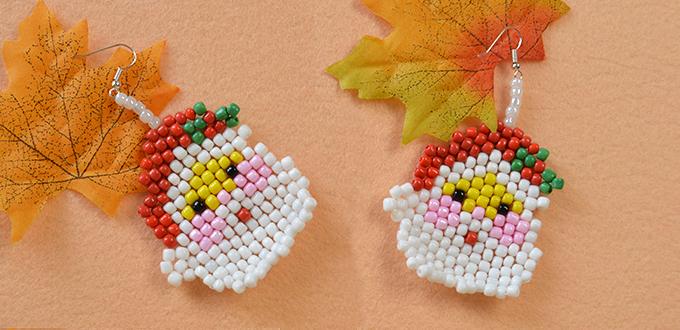 Who can resist these super cute Santa earrings? Spread the joy by making these beaded earrings that little girls will especially love. This is also another activity you and your children can make together. Follow the instructions and have fun!
DIY – Peppermint Gems Earrings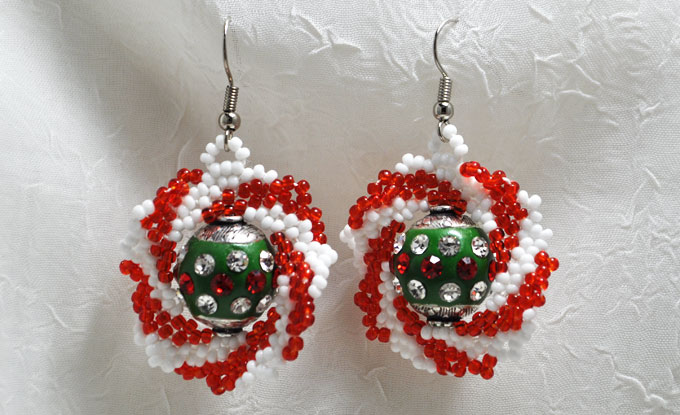 Last on our list are these festive peppermint gems earrings. Using tools you have at home, you can make these lovely Christmas earrings that will get you into the holiday spirit instantly!
From candy canes to Santa Claus, from snowflakes to beautiful angels, you can make earrings shaped like pretty much any Christmas-related decoration. By making your own jewelry, you not only save money but also end up having a unique pair of earrings that everyone will love. Make sure you find a favorite pair on our list of tutorials and make one for yourself. Share your thoughts in the comments! Enjoy!