Christmas is the favorite holiday for most people. It's the perfect occasion to spend time with family and friends, eating great food, relaxing and of course, exchanging gifts.
We don't think there's anyone who doesn't like getting gifts, no matter how old.
The best gifts are always homemade ones. It matters much more when someone puts in the time and the effort to create something, rather than to just buy something from a store.
Kids are especially excited about Christmas. They can't wait to see the gifts someone got for them.
So, this Christmas, skip the stores and get creative! Gather your crafting tools and think of something you can make with your own two hands. Think how much fun it'll be for you to create something homemade that the kids will enjoy. Toddlers might be too young to appreciate a handmade gift, but they'll sure have a lot of fun playing with it and it might even end up being their favorite toy they can't get enough of. All of their friends will want one for them, too!
Christmas will be here before you know it and it's time to get creative and start crafting!
Mr. Potato Head – Quiet book
To make this, you'll only need three things: felt, glue and scissors. You can make a Mr. Potato Head or a Mrs. Potato Head, or maybe even both. You can decorate it with different accessories such as bags, hats, mustaches, lips with lipstick on them, ties, etc.
It's a gift that's good for the kids' imagination. They can make up a whole story about Mr. or Mrs. Potato Head and they can role-play it with their friends.
Baby Necktie
Little neckties look so adorable on babies and toddlers. They are a fun way to dress them up and add a pop of color to their look. You can make the neckties as plain or as colorful as you like. Choose a fabric and a pattern, wake your inner fashion designer up, and start designing!
Magnetic Felt ABC'S
It's never too early to start learning the alphabet. This gift is fun and educational at the same time. It's also made of a soft material, felt, which means that there's a non-choking hazard, as opposed to plastic toys. Toddlers can learn the alphabet and form words while playing and having fun!
Car Roll-up Caddy
A gift that everyone will like, especially little boys who love to play with cars. You might need a bit more time and a sewing machine to make this, but it'll be worth it.
Kids can use it to drive their cars on the "route" and to store them in the pouches afterward. So, it's an organizer, as well, it'll keep the place tidy. Plus, you can roll it and store it somewhere without taking much space. And that's something that parents will appreciate, too! Cute and clever!
Kawaii Yeti Monster Plush Softie
A perfect little fluffy friend for your little ones. You can make it in any color or shape you'd like and add interesting accessories to it. Kids will definitely love it.
Velcro Sticks
All parents know that when they're waiting for a doctor's appointment or driving to a place a bit far away, it's almost impossible to entertain toddlers. This gift is great for kids to have something to do in those long periods.
They can make shapes and different figures with these sticks, match sizes and colors and have fun.
Personalized Fabric Blocks
This is a cute gift that kids can play with, but it can also decorate their room. You can make it extra special and personalized by writing the kid's first name on one side of the blocks.
Felt Tool Box
Another gift that combines fun and learning about tools and how they work. Plus, kids can take it with them anywhere they go.
Numbered Bean Bags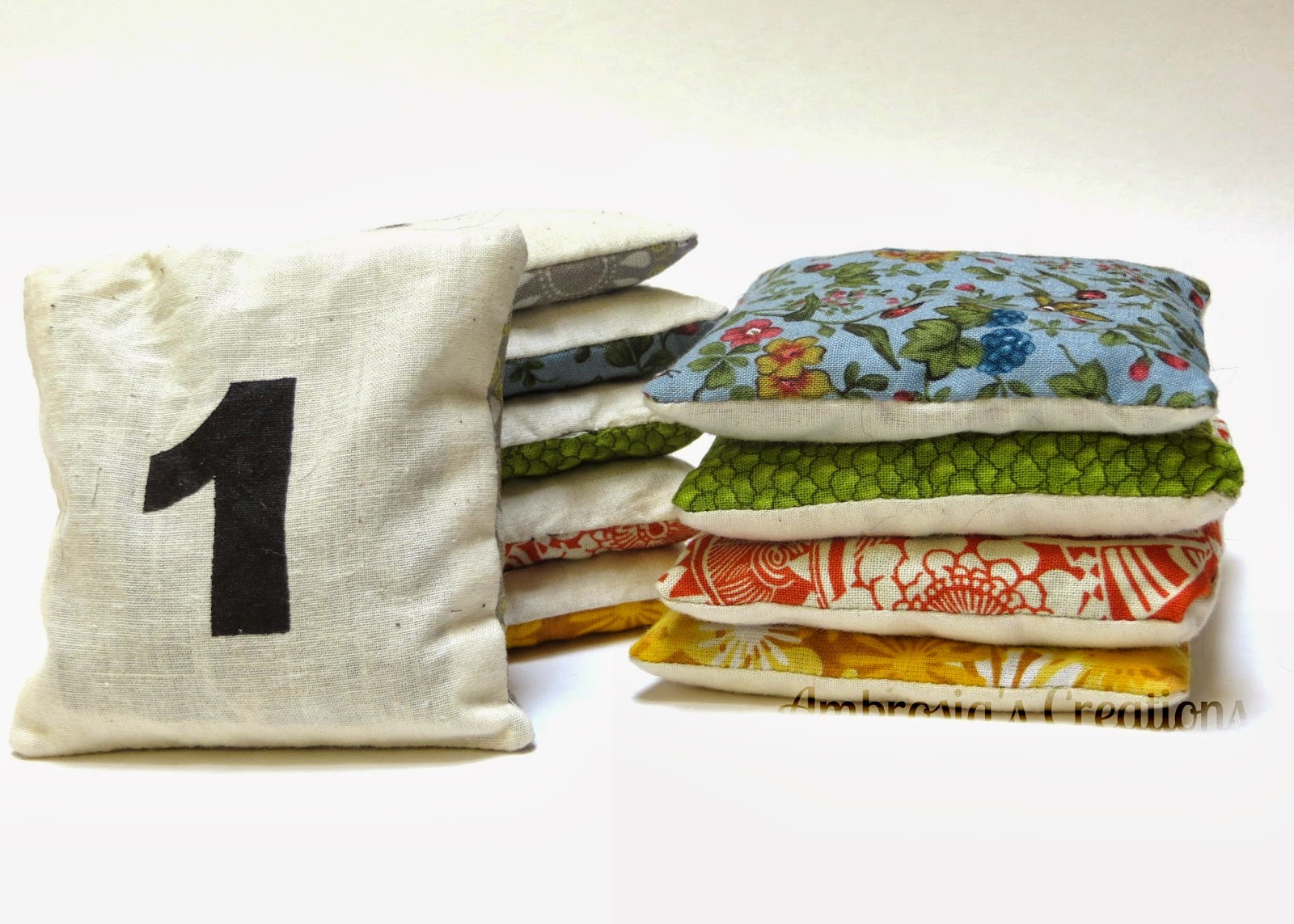 With these bean bags, everyone will have their own place to sit on the next playdate. It's best to make them colorful, so every kid can choose their favorite one.
Felt Christmas Tree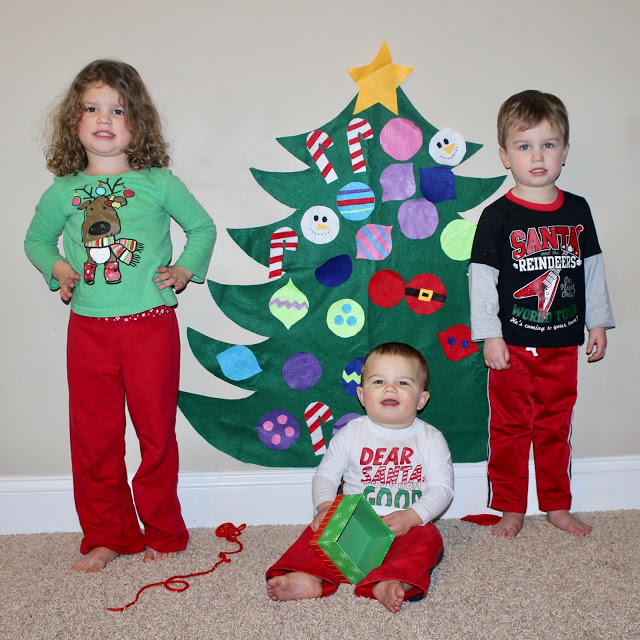 A fun little project that's inexpensive and easy to make. When the kids see that you gave them their own little Christmas tree, we guarantee you they'll be so happy and excited!
These were all our ideas for awesome DIY Christmas gifts for toddlers. We hope you'll share your favorite projects in the comment section below.