If you have kids, these little cute furballs are simply incredible. And what we get from most parents, or people really into the whole baby thing, they all have one thing they love about them. It is their feet!
Ah, we could munch on them all day long. It's addictive, don't judge us! And so, what better but making them their first pair of baby shoes? These are super cute and if after that it doesn't want to make you want another one or one for yourself, then we don't know what else would win you over.
Give yourself something to look forward to if you are currently pregnant, or if you know someone who is.
Baby Ballet Slippers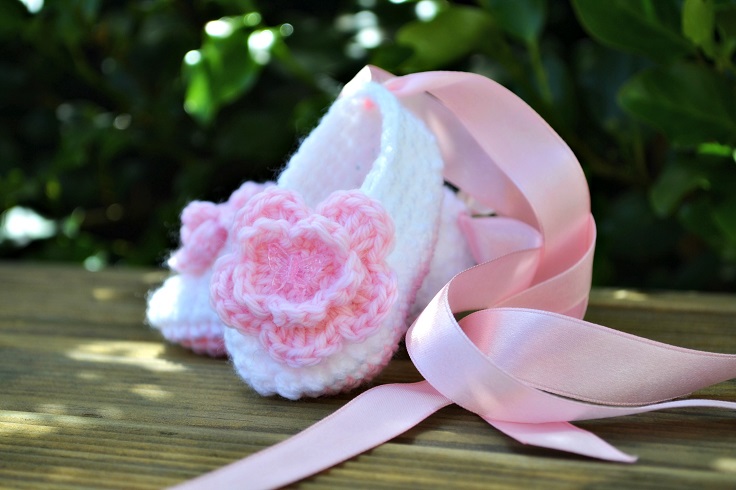 There is nothing more feminine, at first than pink ballet shoes screaming out the baby girl. Naturally, there won't be too much ballet going on in the crib, but still, how super cute are these little things! Paired with a simple white dress, this will make all the little girls in the world into little princesses – they just don't know it yet. These can be for a very special occasion close to your heart and wish to make a little impact for everyone else to see, or simply because you love them and wish to treat your little newborn to something you've done.
Crocodile Stitch Booties
We always are wary about them being cold so we tend to put the warmest things known to mankind on them until their little cheeks get a slight red tint! These booties can set you back a fair amount at the shops. After all, baby shops are possibly one of the most financially secured clothes shops on the planet and they're not going away. Ever! They're expensive, but we need them. Little diapers. Get smarter – be creative! Superb little things that you would want to take pictures after pictures. And, easy too!
Easy Booties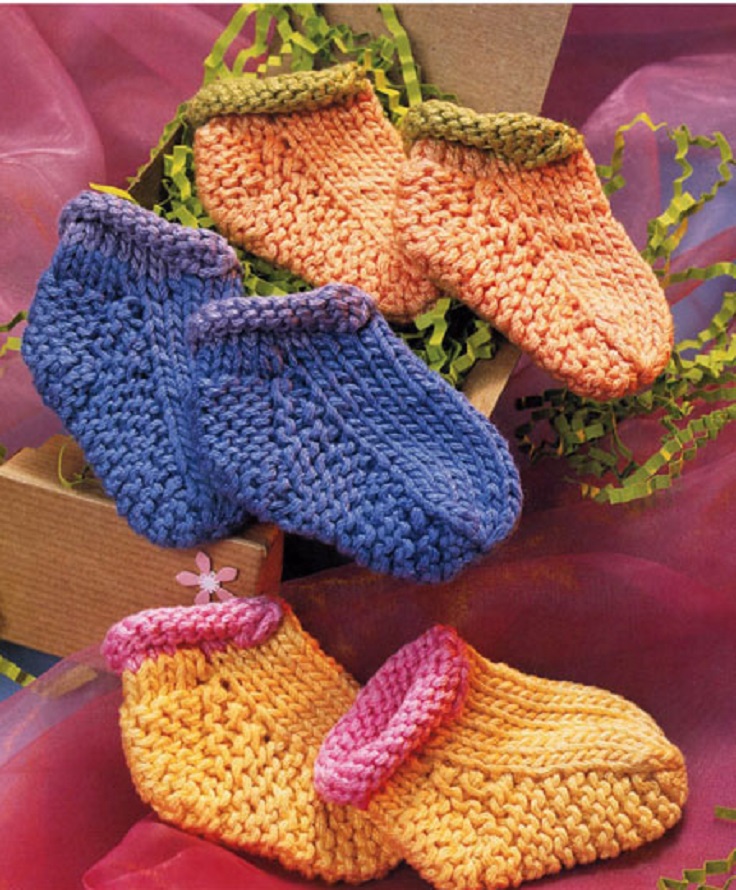 These socks booties are great for newborns and remarkably warm too. After all, we want them all cozied up looking all cute before the inevitable happens! These could be great as a present idea as they are rather simple to make. Make sure to have on hand your desired colors, or the colors most suited to the parents and their wardrobes. Why not make matching knit gloves too so they don't bite their nails at night?
New Born Shoes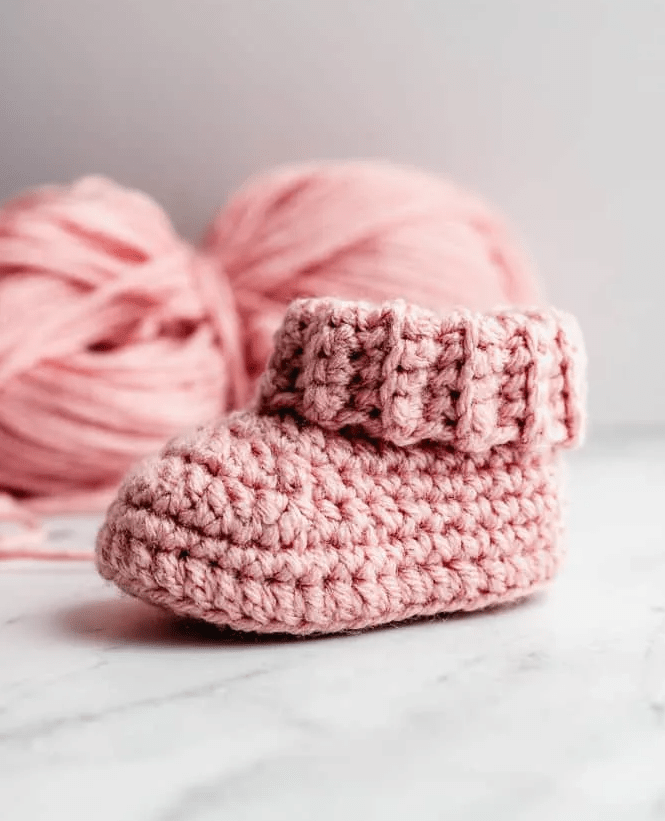 Time to get those crochet out, and this time maybe not for the large scarf you've made or perhaps even the rug for the floor keeping your feet all cozy and warm, but this time for someone else's feet, the size of a small kiwi. Good thing, you will not need a lot of yarn for this! But you will need delicate little fingers! Design them simple with the classic pink or blue, or if you do not know the sex of the baby yet, plain off white works wonder and look s really smart, and will go well with any outfit.
Hoppy Baby Bunny House Slippers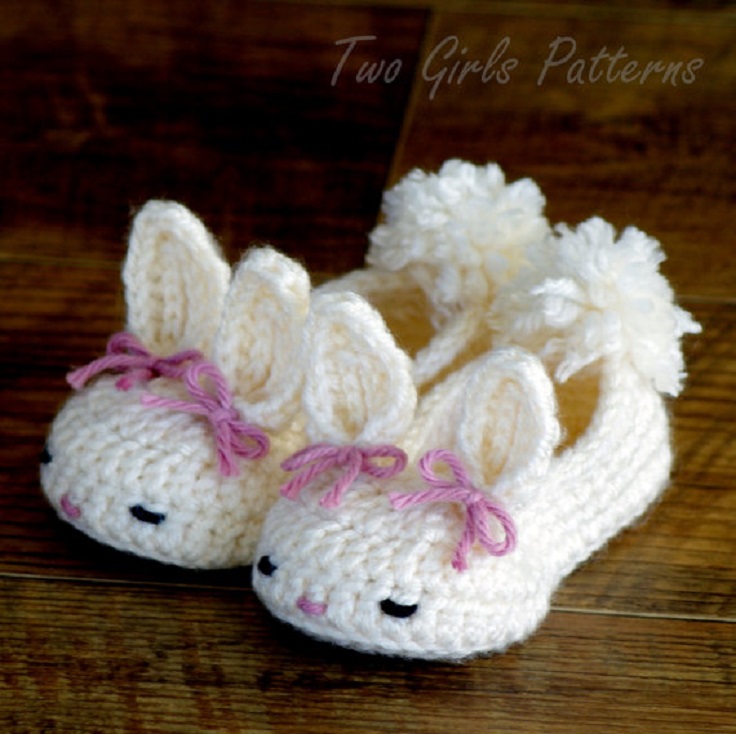 Such a cute one, they will never remember but one that you would want to keep forever, and perhaps give them back when they turn 18! What fun memories would that be! They will require a bit more from you, but still won't be too difficult to realize. Pink little bows for the girls, and flashy blue ones for the boys. Thereafter if this went well, try out new and different animals such as the giraffe, the elephant, or even the monkey.
New Baby Toffee Apple Booties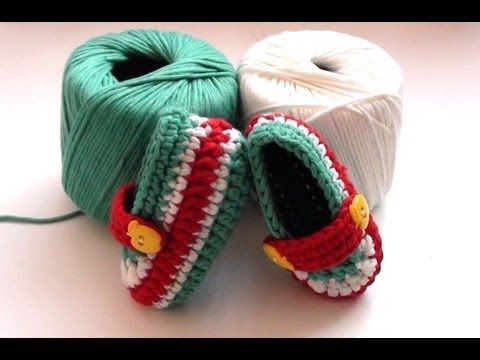 A lover of toffee apples? Well, you might wish to look no further then! How about having a tasty treat, by this time, in the form of baby little boots? These are great and will look super duper on any baby's feet keeping them warm, away from all of us seeking to munch them all. They will look good enough to eat though. Why not recreate your favorite desserts into devilishly delicious-looking shoes.
Piggy Peeps Baby Shoes
It is summer and you wish to let a little air in and around your baby's feet then do so, it is ever so important. For all of us grown ones too! These little sandals are really something, exposing those cute little toes to the world. For girls, you might wish to give them a little accessory ribbon but for boys, best leave them out! Or think of something a little manly. Teach them young! Again, these could be made for your own child or great as a gift, giving someone something a little different.
Barefoot Baby Sandals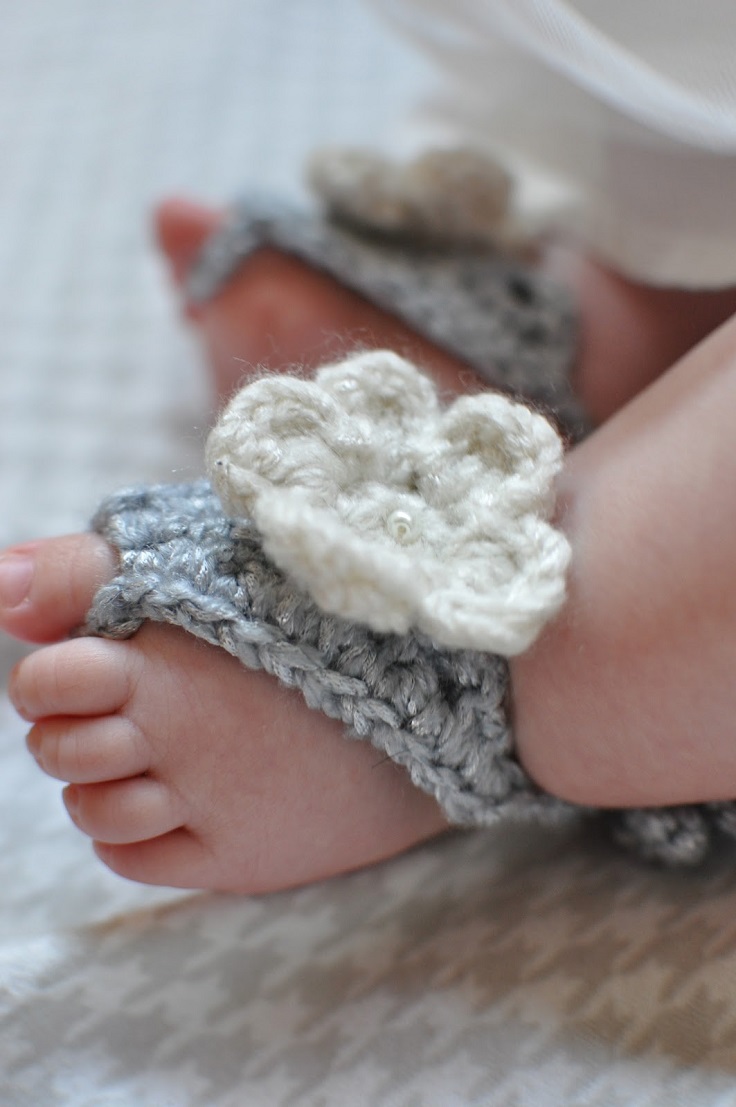 Very simple patterns for beginners. And perfect for little feet too! The tutorial is made very well indeed leading you to what ought to be the perfect finished product. If this will not make you want a small one, we don't know what else would! Very easy to do and something that will not make you spend too much time over. Beautiful contrast between grey and pink for the girls, why not replace it with blue for the boys. A classic we know, but it works well. Especially if you have a boy and a girl!
Peek-A-Boo Toes Baby Sandals
These peek-a-boo baby sandals are for up to three months old. You would be surprised at how fast these little creatures grow! Crazy stuff! So, these won't be the last you'll ever crochet! Let their toes express themselves alongside their favorite little outfit. Get your phone out and take a hundred pictures of these. We know you are. And you know who you are. And do not change, babies change super fast so enjoy making things for them for as long as they'll let you.
Dress-Up Booties Crochet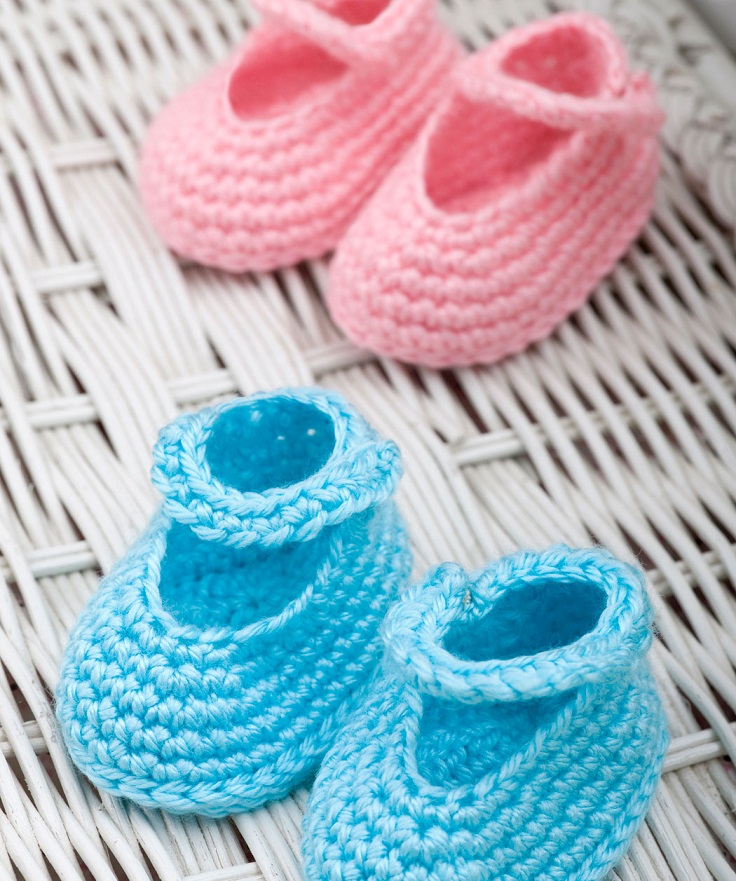 A little inspiration here and something so basic yet, so satisfying. Typical blue and pink. We hate to love them, but we all are the same. Ish. Perhaps you are one for multi-sex ones and wish to make them beige. Whatever you fancy, create something very cool keeping babies in the warmth they require, away from any little coffs, especially if you are taking them out and there is a chili wind. These will never be too difficult but will require patience from you, but are so worth it especially once you see them on these feet.