Spring is a favorite part of the year for many of us! The sun is shining, the day lasts longer and the weather is hotter…these are just a few of the reasons why we adore the approaching season.
If you're a DIY addict and if you're satisfied with the previous benefits just like us, now you have a perfect excuse to create something amazing by yourself! We've rounded up 10 wonderful home decor ideas that are inspired by the spring and the good thing is that you can make them with your hands.
Scroll down and see what we've prepared for you. This list is really something special and we're completely sure that you'll find some decoration that'll embellish your home. Get crafty and be ready for spring on time!
Two Paper Flower Lantern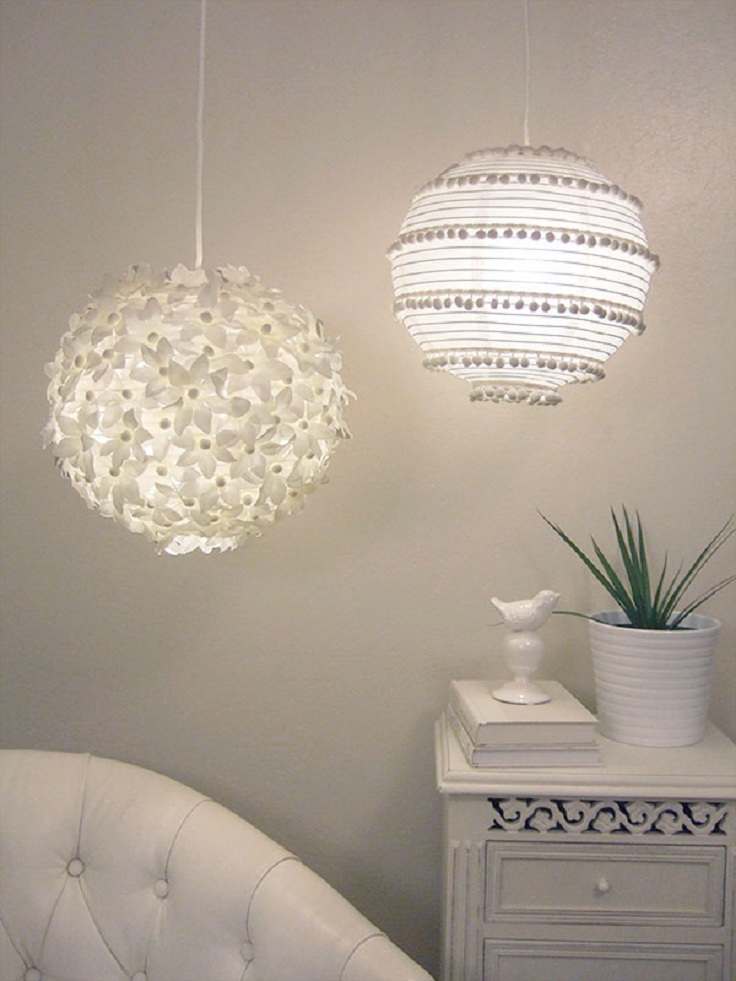 via craftynest.com
We've decided to open today's list with a craft that's made from paper. This DIY Two Paper Flower Lantern is a very pretty idea that will bring a dose of romance and coziness to your room!
Gold and Green Ombre Spring Sign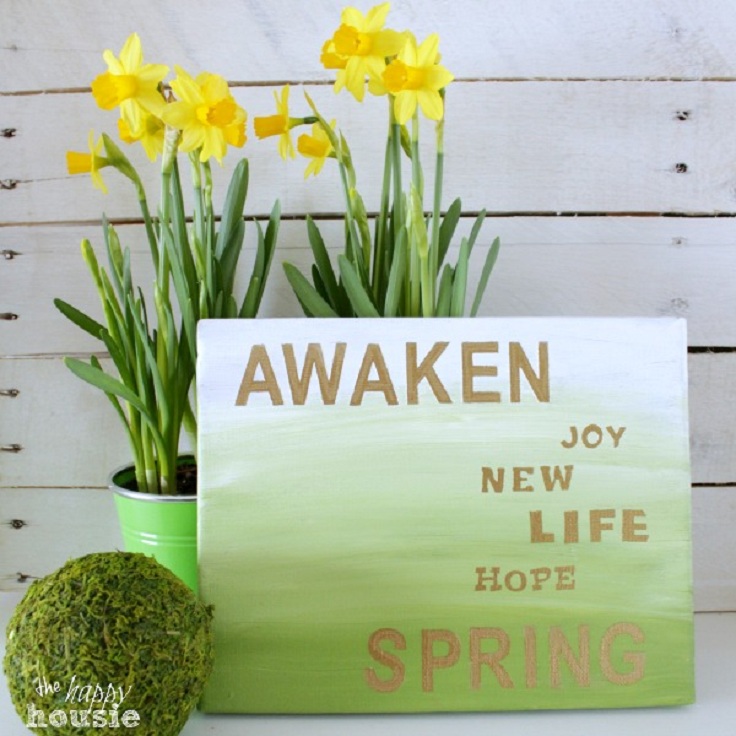 Gold and Green Ombre Spring Sign is something that will make you smile wherever you notice it. It's completely easy to create and the end result is a positive mood everywhere around the house…you must have it!
Twig & Butterfly Centerpiece Tutorial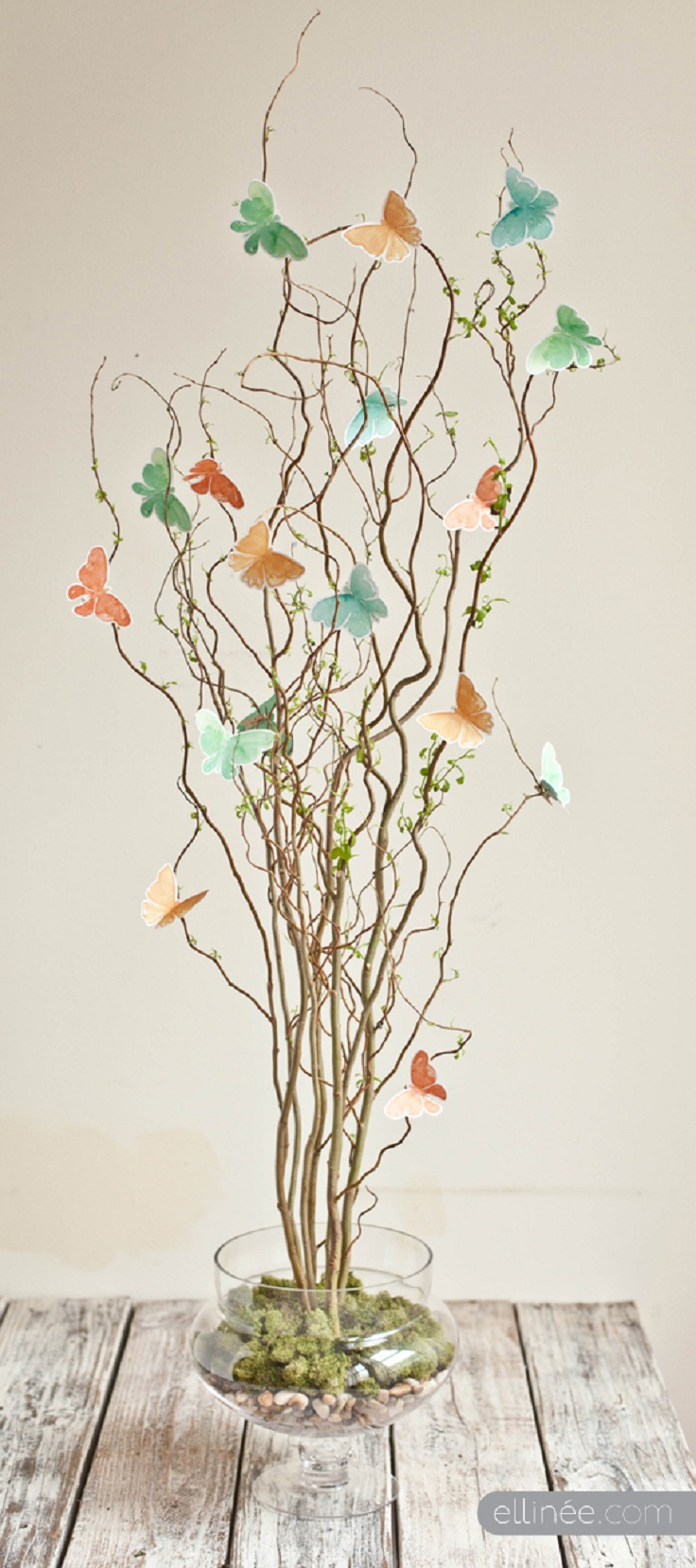 via elli.com
The good thing when you have a unique centerpiece is that you can use it for different types of decorations. This Twig & Butterfly Centerpiece can be perfect as a table, mantel or shelf decor. The possibilities are endless, you just have to create it!
Washi Tape Topiary Centerpiece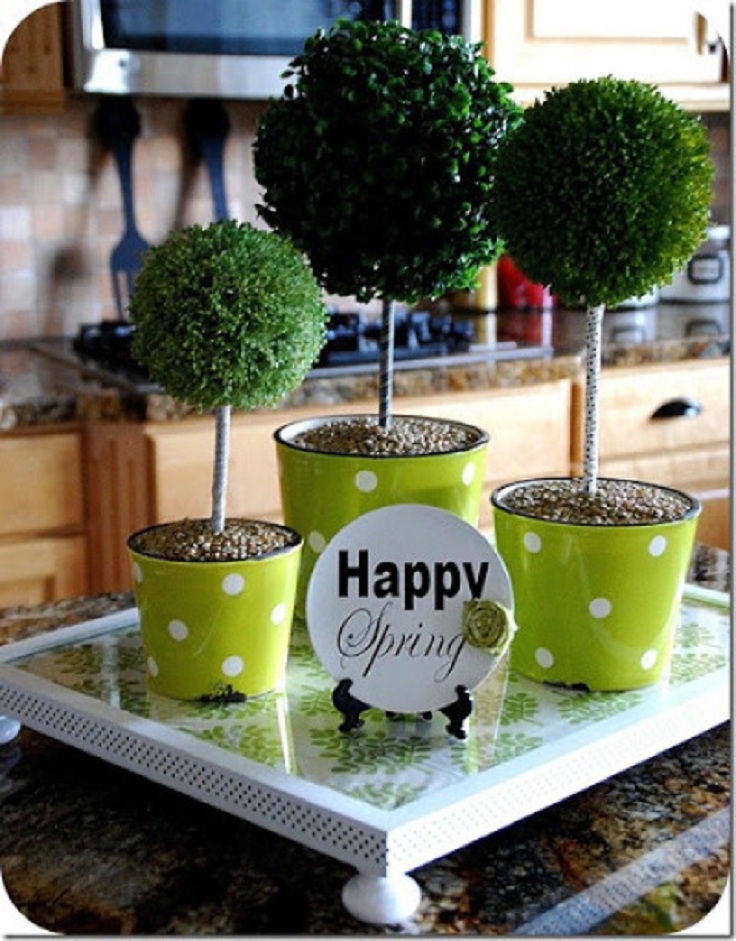 One more centerpiece on the list, but this project is completely different from the previous one. The Washi Tape Topiary Centerpiece is an appropriate decor if you want to have a little garden in your home. The green color and little trees will make you feel relaxed and homey!
DIY Spring Wreath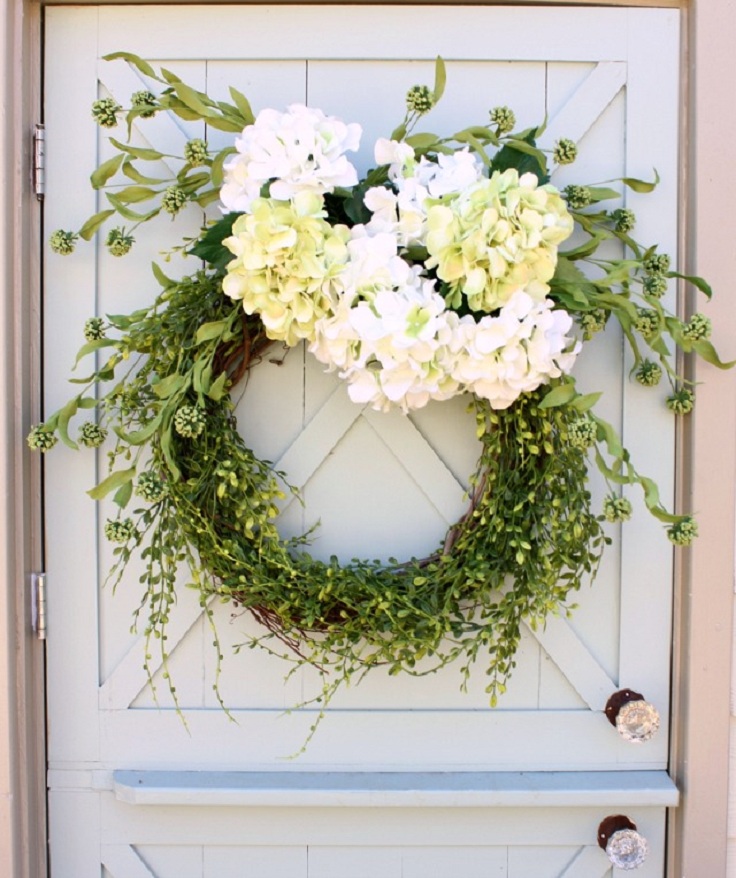 There is no list with decor ideas that don't include a wreath! Here is a tutorial that will show you how to make a charming spring wreath out of greenery and flowers. It's an absolutely uncomplicated project that's worth the effort…all your neighbors will be surprised by your craft skills!
Garden Hose Wreath
We're continuing with one more wreath project. The only difference between these two suggestions is that this Garden Hose Wreath is more appropriate for your country house!
DIY Butterfly Feeder Jar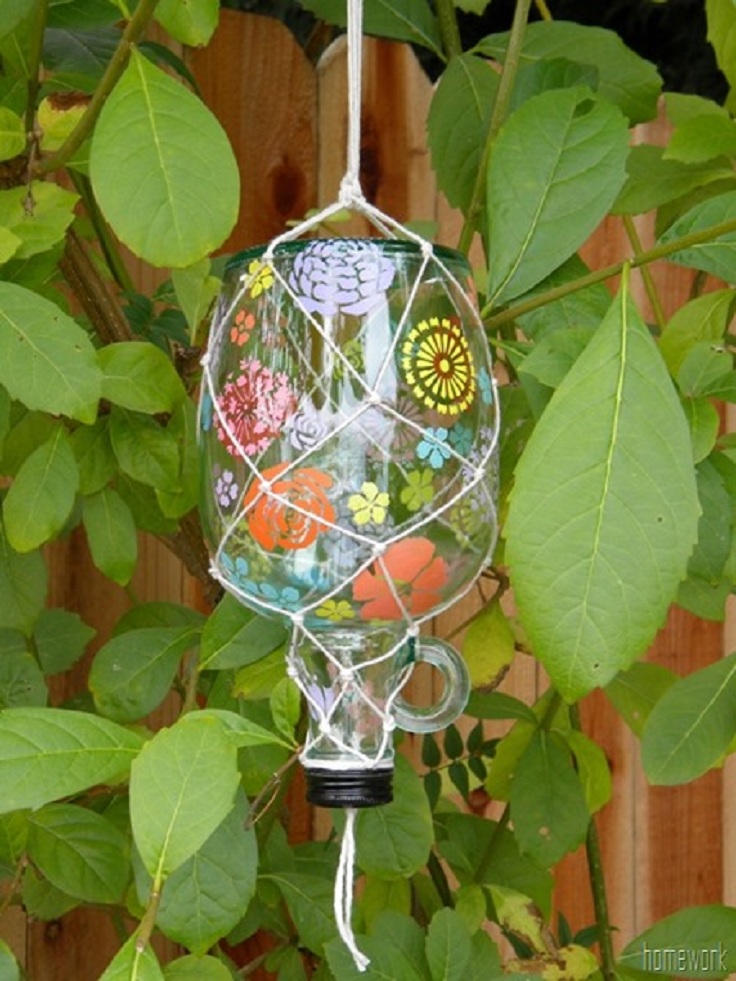 Do you love butterflies?! They can be very, very beautiful, especially those that are big and colorful. If you really want to have them around the house, then create and hang a DIY Butterfly Feeder Jar in the backyard and wait for those cute insects to stop by!
DIY Sun Catcher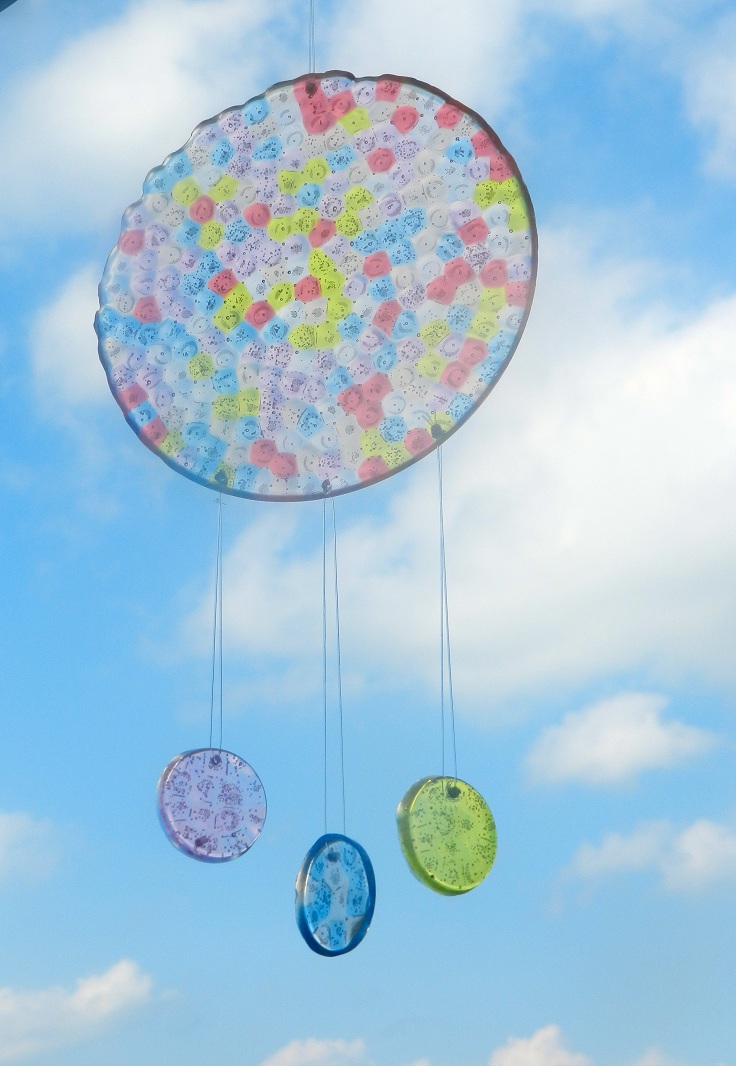 Sun is a real inspiration for many of you. So, if you're one of those people that adore the sun and sunny weather, then this DIY Sun Catcher is the real deal for you. It's a difficult idea, but the end results are totally surprising!
Washi Tape Wooden Birds
The Washi Tape Wooden Birds are a real spring project for two reasons. First, they're a real splash of colors (just like the spring days), and second, they're a completely appropriate embellishment for Easter. You can accomplish this idea in just a couple of minutes and there is nothing you can lose, so go ahead!
DIY Butterfly Wall Decor
Are you in a need of a blank wall solution? If your answer is positive, then this DIY Butterfly Wall Decor will fulfill your expectations. It's desperately romantic and cute, so get crafty and be proud of your DIY skills!