Besides the birth of Jesus Christ, we love Christmas because we get to spend a great portion of our free time with our families playing board games, watching TV, and eating good food. Speaking of good food, we dare not exclude the candy, which is inevitable during this time of the year. Especially the candy canes.
Prior to the Covid-19 situation which left us celebrating holidays at home with our closest, we would sometimes throw grand gatherings for our friends and extended family members.
Aside from preparing all those lavishing meals, we would buy a great number of candy canes for our guests and vice versa – we get candy canes in return. However, what we don't always have in mind when shopping for and receiving candy canes is how many of them never get to be opened.
So what can we do with all these candy canes? Just throwing them away could be a real shame because they actually make great Christmas decorations. That's why we've decided to dedicate an entire article to candy cane decorations, and we chose the best 10 we could find.
Let's take a look at this list together and see what we can do about your long-forgotten candy canes.
Candy Cane Reindeer Craft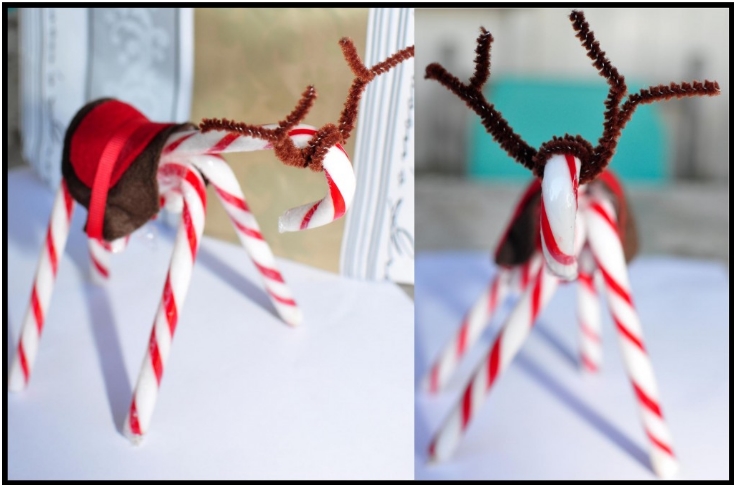 Are you up for creating a whole army of reindeer as your next Christmas decoration? If so, then this tutorial may catch your attention. It doesn't any hard-to-obtain materials and it's so easy to make that you can even involve your child in making them – if he/she agrees to help you without eating them, that is.
Candy Cane Topiary Tree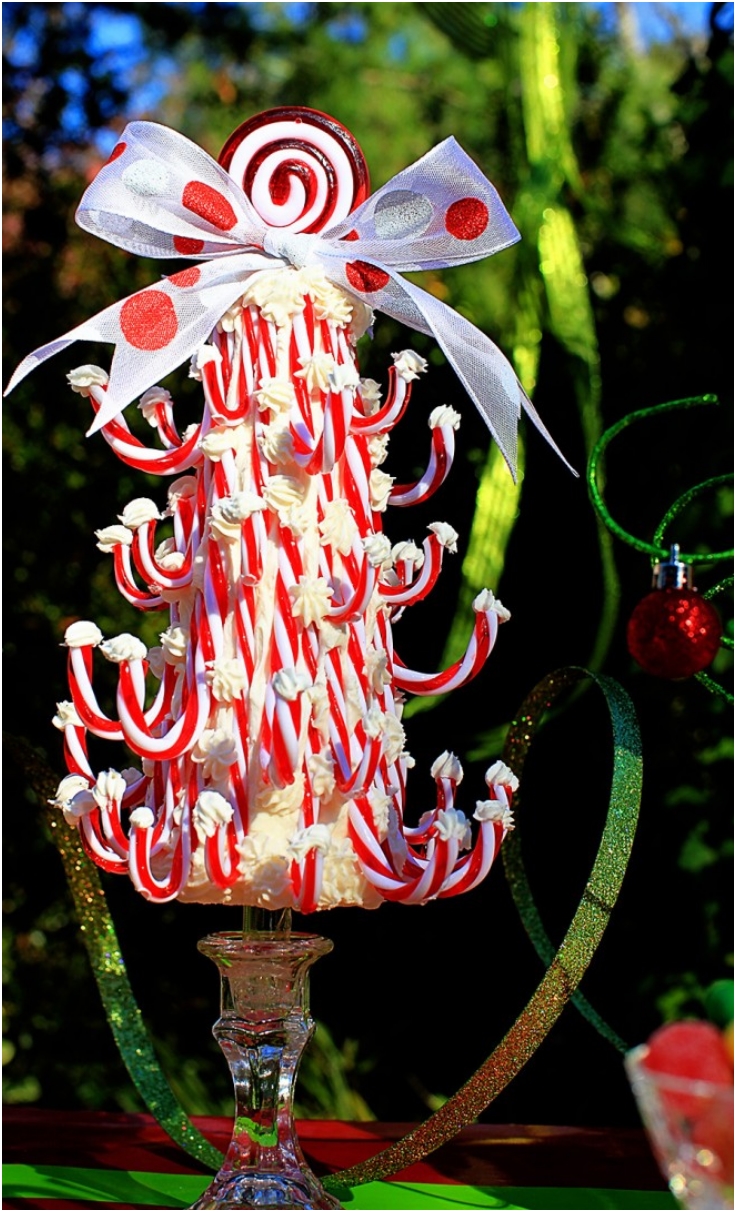 Edible topiary tree? Bring it on! Though the base of it is plastic, the surface is covered with icing and candy canes that make this decoration so irresistible. It will certainly bring a look of amazement to everyone's eyes.
Tip: Keep away from hungry kids.
Peppermint and Candy Cane Wreath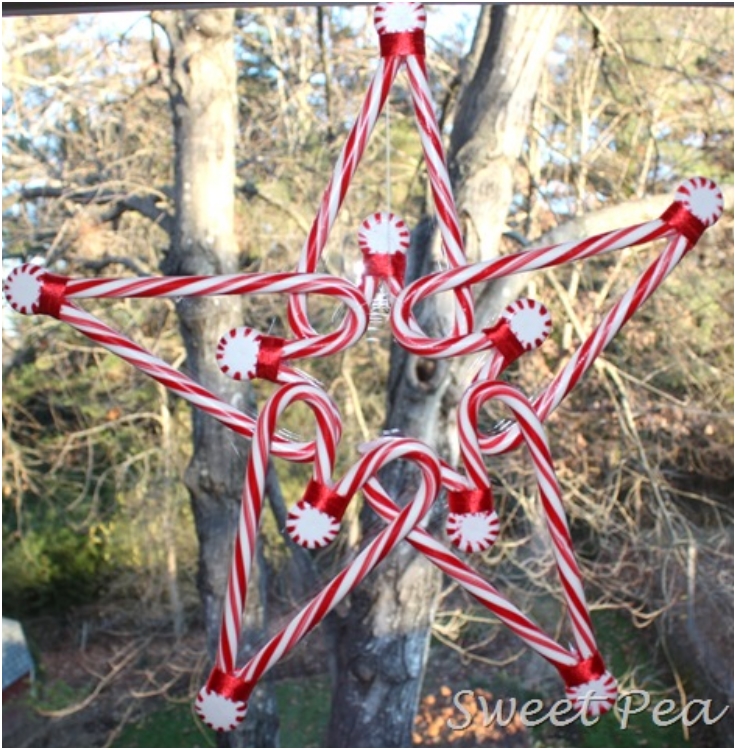 If you're willing to spare some time and sacrifice a few more candy canes, check out this tutorial to find out how to make a wreath out of them. The process of making them is rather amusing and if you decide that it's not really your thing, you can always eat them. You gain either way!
Candy Cane Candlesticks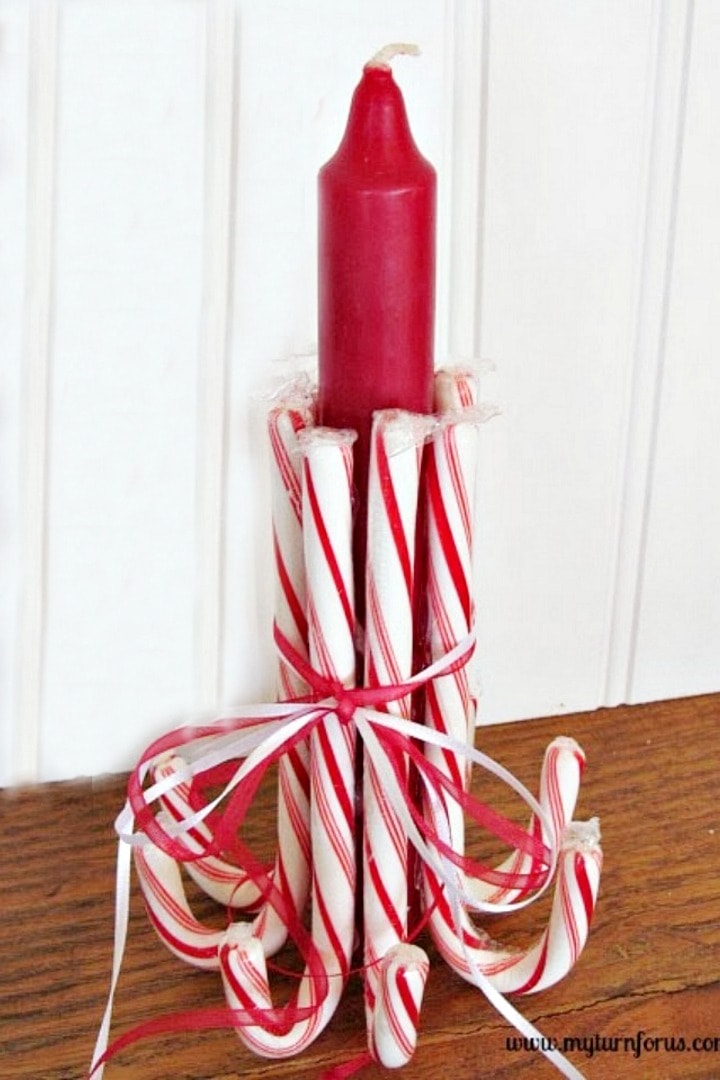 Another way you can use candy canes if by some odd chance you don't feel like eating them is to create a candlestick out of them. Just follow the necessary steps and start decorating!
Candy Cane Wreath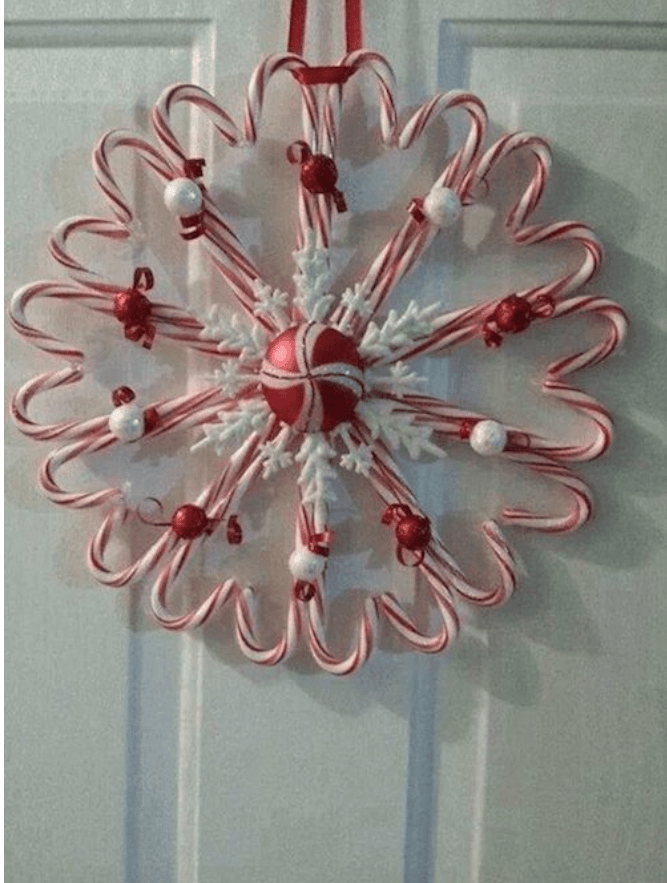 Well, if this wreath doesn't earn a spot in your book of DIY achievements, I don't know what does. It requires a bit of effort, but the gratification you'll get afterward will make it all worth your while. Plus, it's both eye-catching and mouthwatering, so kudos to you on your appetite-taming ability should you try to make this wreath.
Candy Cane Vase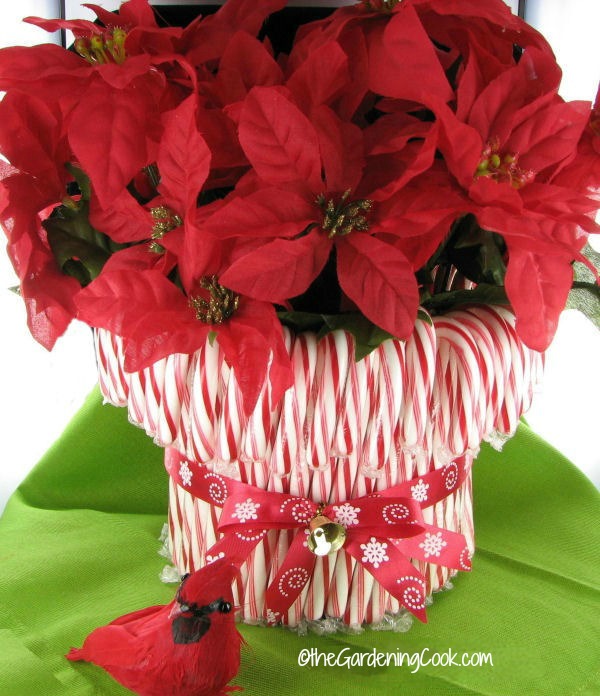 If you're someone who receives a lot of flowers over the holidays, then chances are, you are running out of vases! So, why not make one out of the candy canes you already have and know they won't get eaten any time soon? Well, debatable, but still, it's worth the shot.
Candy Cane Sleigh Gift Card Holder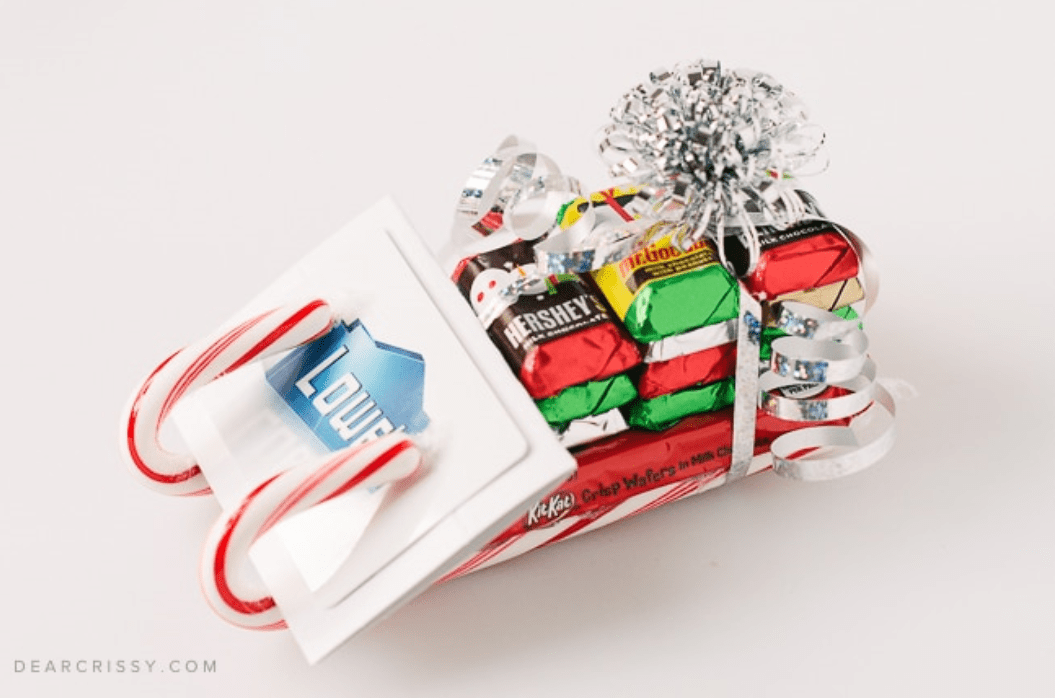 Since the pandemic started we haven't been able to celebrate the holidays with our friends or other members of our families. Hence, the decreased number of sent and received gifts. But it doesn't have to be that way. You can always pop over to their door (with your mask on, of course) for a quick chat and surprise them with a candy cane sleigh full of chocolate bars. It will surely brighten up their day especially if they live alone.
Candy Cane Centerpiece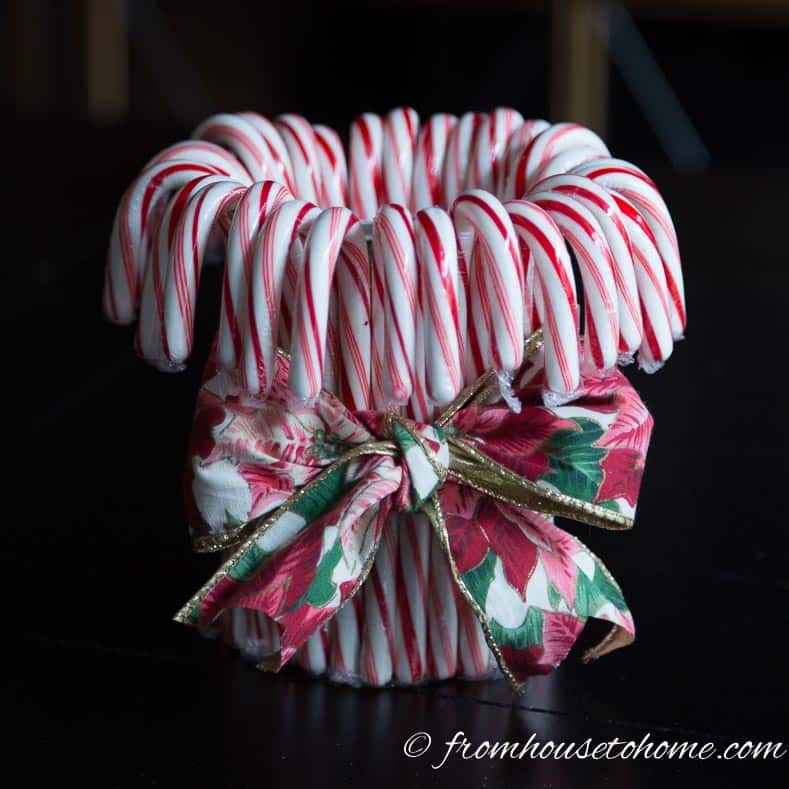 Here comes the life of the table. This candy cane centerpiece will be responsible for the added Christmas charm in your home and it can even serve as a little vase for storing… you guessed it, even more candy!
Candy Cane Wreath 2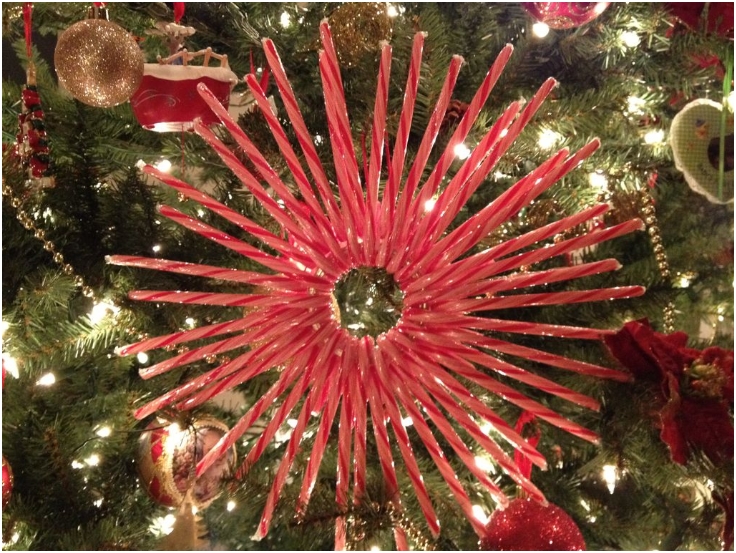 Who said you should limit yourself to only one candy cane wreath? If you still have enough canes to feed a whole army of kids, then we see no reason why you can't use them to brighten up your already awesome Christmas tree before they get devoured.
Candy Cane Christmas Tree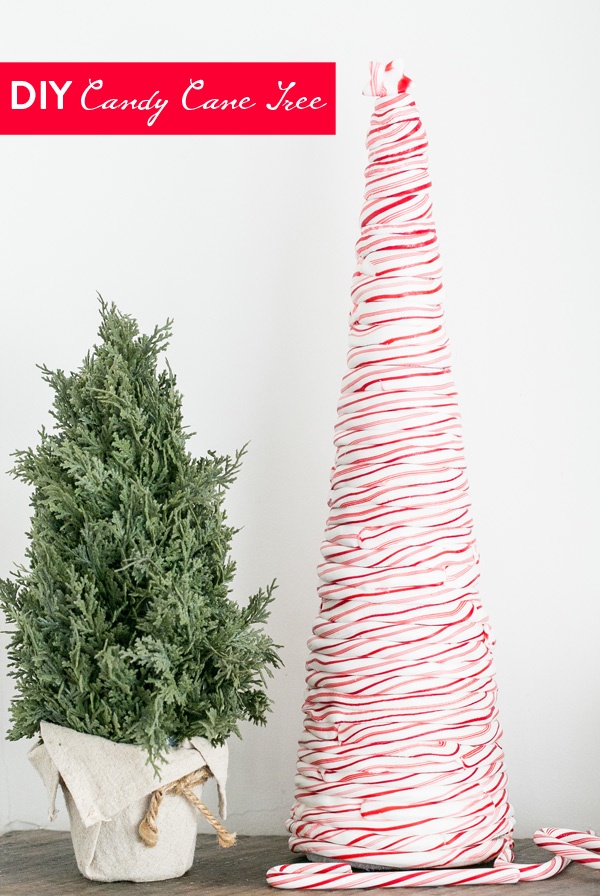 Speaking of Christmas trees, this one is actually edible. And if you're one of those people who've been living under a rock (like us until we discovered this tutorial), it was probably news to you that candy canes can be heated up and shaped according to your preference. For example, to make this Christmas tree. And to think we could have softened them up instead of breaking our teeth eating them while we were kids.
Well, fellow DIYers, this is it for our Top 10 Tasty DIY Decorations With Real Candy Canes article. We hope you found the tutorials as irresistible as we did and if you have any thoughts, let us know in the comments below. Until next time, have a happy and safe holiday!