When you're relaxing slouched on the couch, you don't want to get up only to put down whatever you were holding; a glass of wine, your favorite book, or a bowl of snacks. In those situations, it is handy to have an end table next to the couch or your bed.
End tables or side tables can be very useful, not just as a place to put your personal stuff on or to hold an extra bedside lamp, but with the right design, it can be a great decor piece for your home. Here are the top 10 end tables you can make yourself from scratch or by repurposing other items.
Shutter Side Table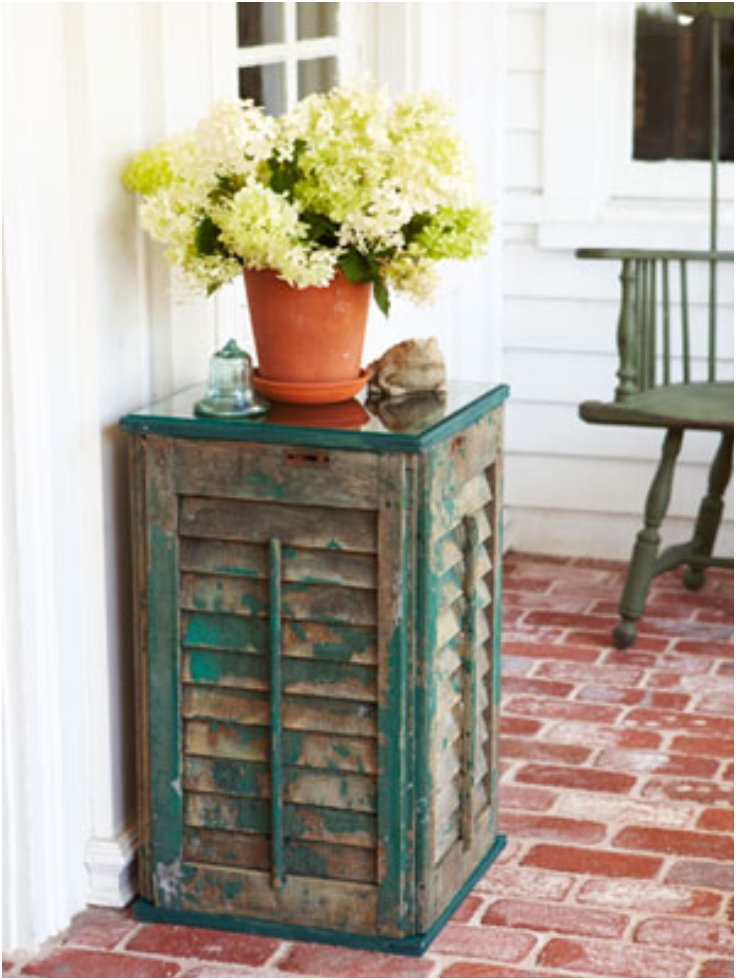 If you happen to have some old-style shutters laying around, use them to make this vintage looking end table. It is easy to make and the glass top gives a modern spin to the old look.
Repurposed Crate Storage Table
Repurpose your old wooden crate into something beautiful, useful, and multifunctional. With some hinges, wheels, plywood, and some paint, you too can have this storage end table.
Copper And Leather Weave Table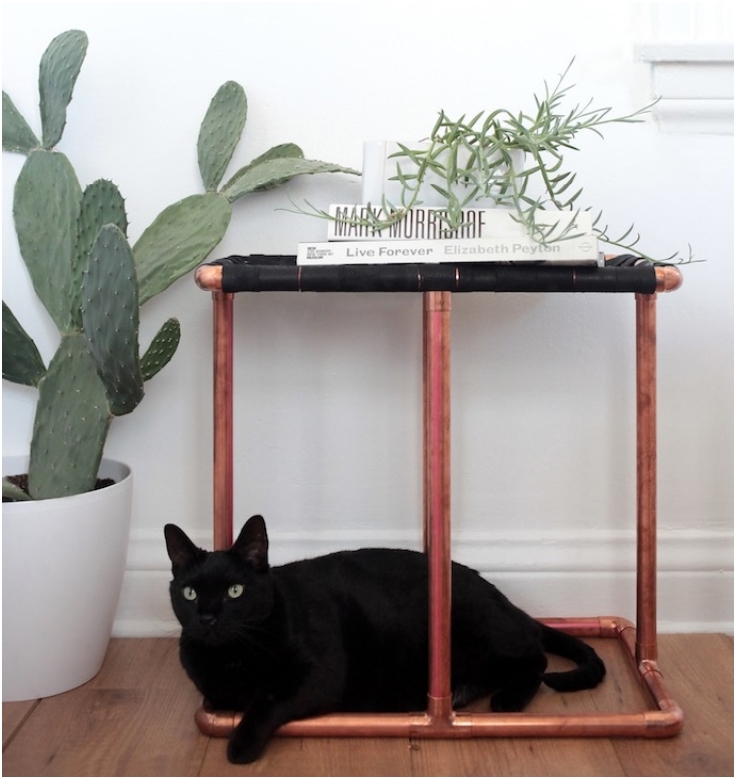 Simple, elegant, and lovely, this end table is the one for you if you have a minimalist taste. The combination of leather and copper only accentuates the beauty of the table. To make this all you need are some leather straps, copper pipes, and some weaving skills.
Knock Off Industrial Side Table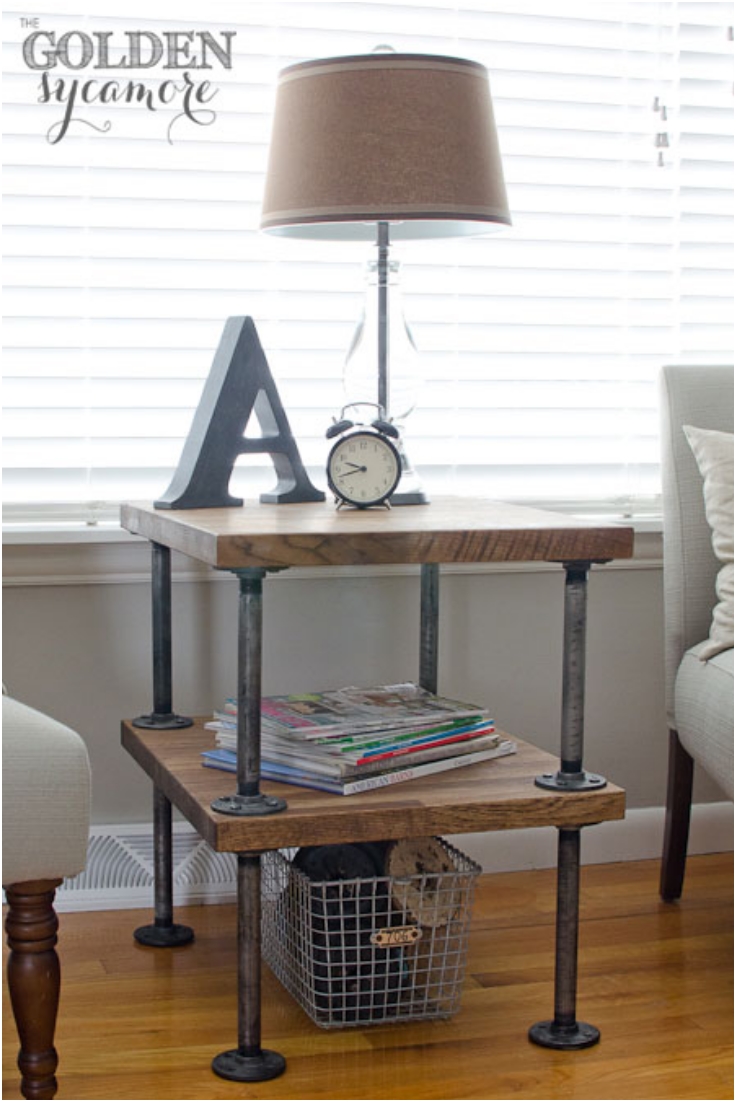 This two-tiered side table is in the industrial style of rustic wood and hard metal. A truly manly table, but the price tag of these table style can be a bit high. So, if you wish you can make this end table for fraction of the price by following this tutorial.
Upholstered Arm Rest End Tables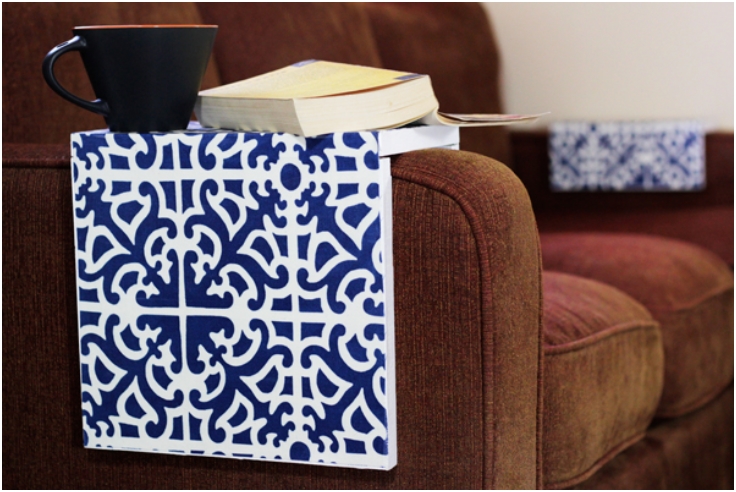 In some homes, despite the need for an end table, there simply isn't enough room for an additional piece of furniture. The solution is these clever little contraptions that you put over the armrest of your sofa and you've got yourself an end table.
Rectangular Side Table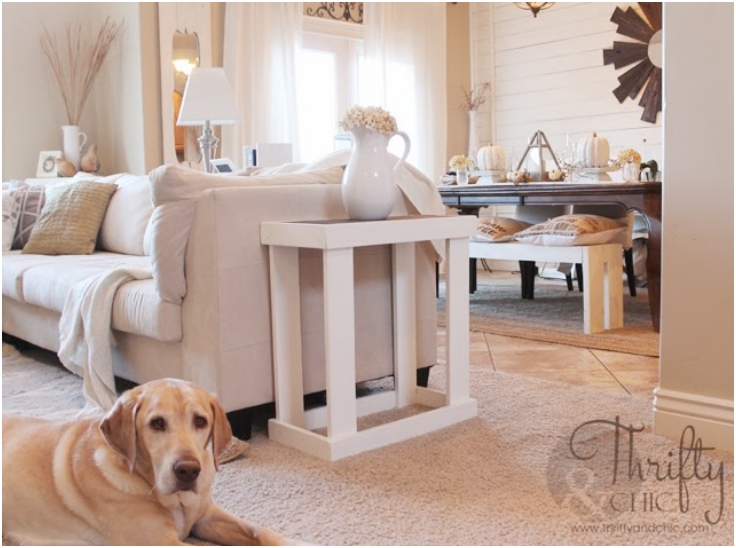 Narrow, hollow and framed, this end table takes up hardly any space at all, since it's barely noticeable, yet fills the empty space and it serves its purpose. It is easy to make and you can paint it in any color to match your home.
Accent Table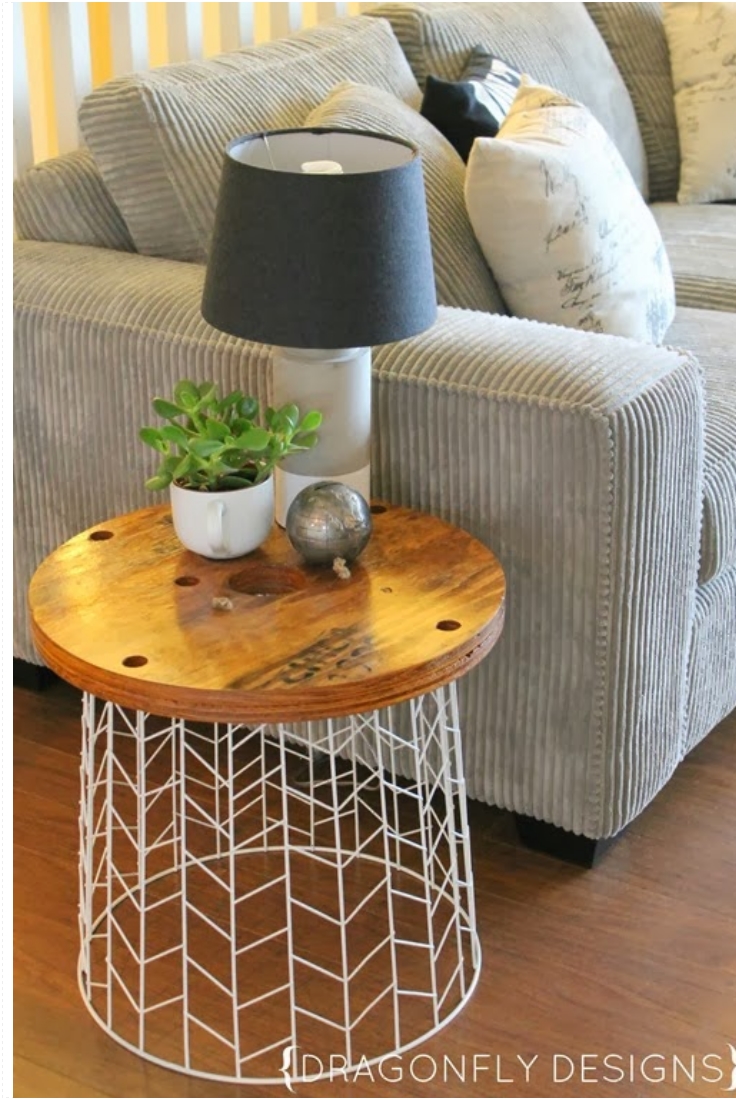 This lovely little table is another item that you can find in the store, but you can make it for far less. All you'll need are a wire umbrella/laundry basket, a round cut wood, and some tools.
Rope Side Tables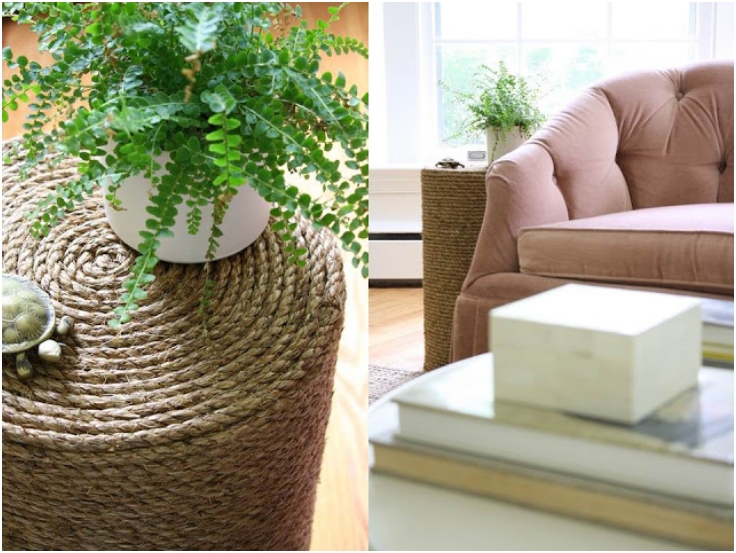 via meetmeinphiladelphia.blogspot.com
Before you choose to make this end table project, be warned that it is not recommended for cat owners. You make this table by wrapping the rope around a concrete forming tube. The end result is lovely, but your cat just might use it as a scratching post.
Log End Table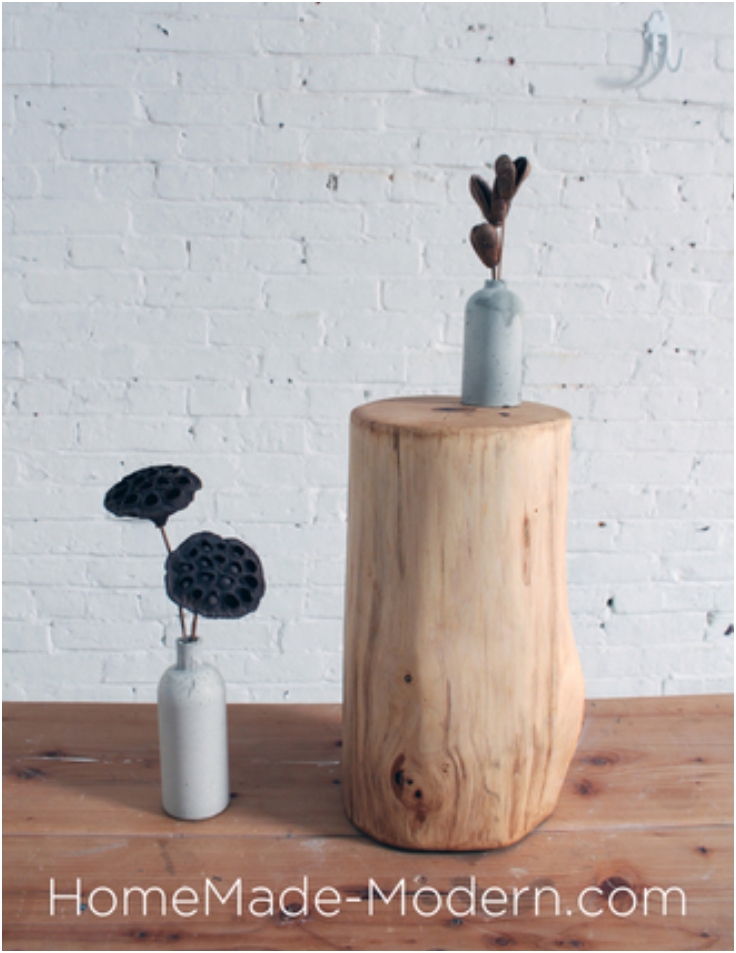 via ryobitools.com
This is a nice little rustic end table that you can make with just a few tools a small amount of time and barely any money. All the material you need you may already have in your crate next to the fireplace with the leftover firewood.
Beautiful Side Table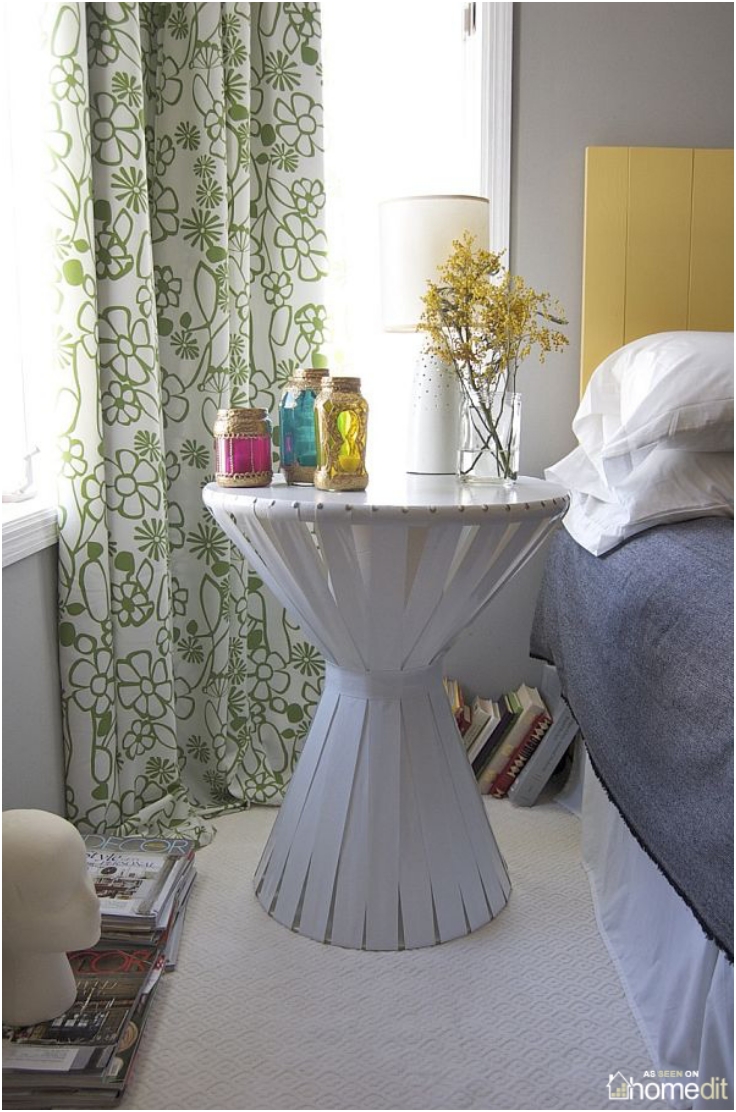 via homedit.com
A magical looking end table that everyone would love to have, made from cardboard building tube, two circles made from wood, and some strips of vinyl. The end result is this sturdy end table that brings a tone of serenity to the room.