Whether it's sunglasses or professionally prescription glasses, we all wear eyeglasses. They're practical and fashionable, and more often than not, buying a pair can make a dent in your budget, especially if they're branded or prescribed. With that being said, most eyewear is not well known for being durable, meaning it easily get scratched or damaged in one way or the other. The best remedy for this problem is to have a protective case to keep them in when you're not wearing them.
The best eyewear cases are the hard cases, which, unfortunately, due to their bulky size, are not quite fitting for a woman's tiny purse or handbag. The solution, using smaller, softer cases, which might offer less protection if you happen to sit on them, but at least they'll be protected from scratches.
Softer eyeglass cases can come in many designs and from different materials, and they also don't always come cheap. Luckily for you, making a soft-material protective case for your eyeglasses can be pretty easy and will give you the chance to be the proud owner of a homemade, unique, and stylish eyewear case.
Here, we've prepared a list of 10 interesting tutorials for eyewear cases in various designs and materials to help you choose the best one for you.
Handbag Set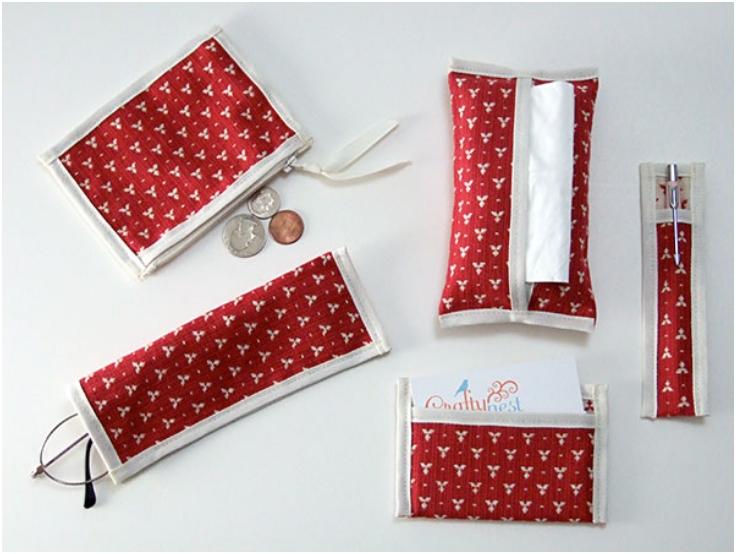 Do you like sets and matching accessories? Then you need to try this out. Not only will you get to make a nice cover for your eyewear, but you can make a matching coin purse, pouch, pen sleeve and card pocket. Keep it stylish and organized.
Curved Purse Frames De-Mystified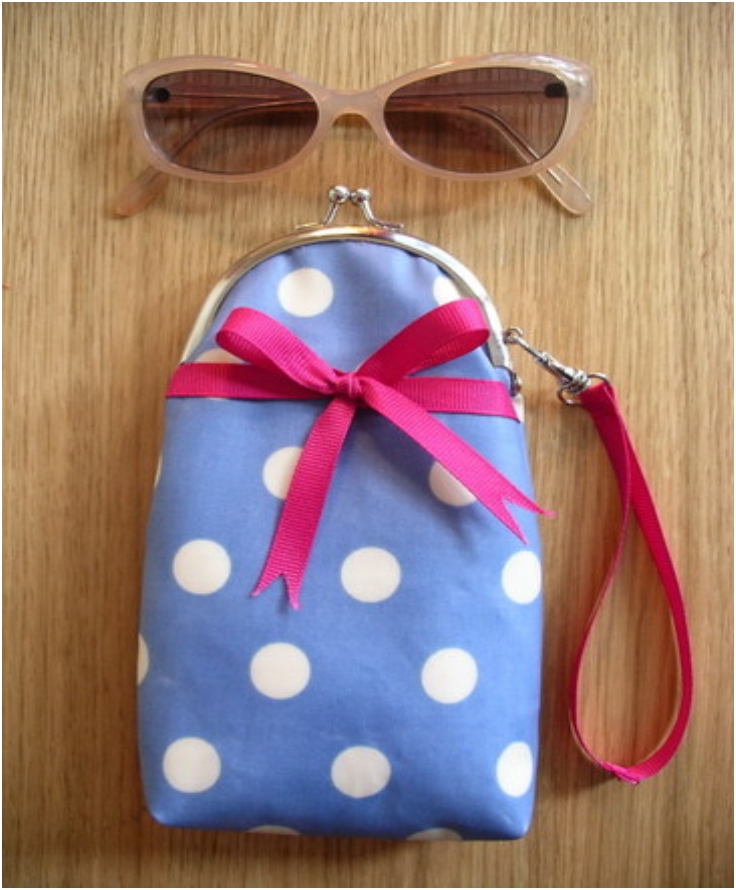 Do you remember those old snap coin purses grandmas used to have? They are so cute and if you have one of those with a kiss lock, here is a way to give it an upgrade. Use the old one or buy a new one, and with some oilcloth and fabric, you can make this mixed style eyeglasses case that is absolutely adorable.
Crochet Eyeglasses Case Tutorial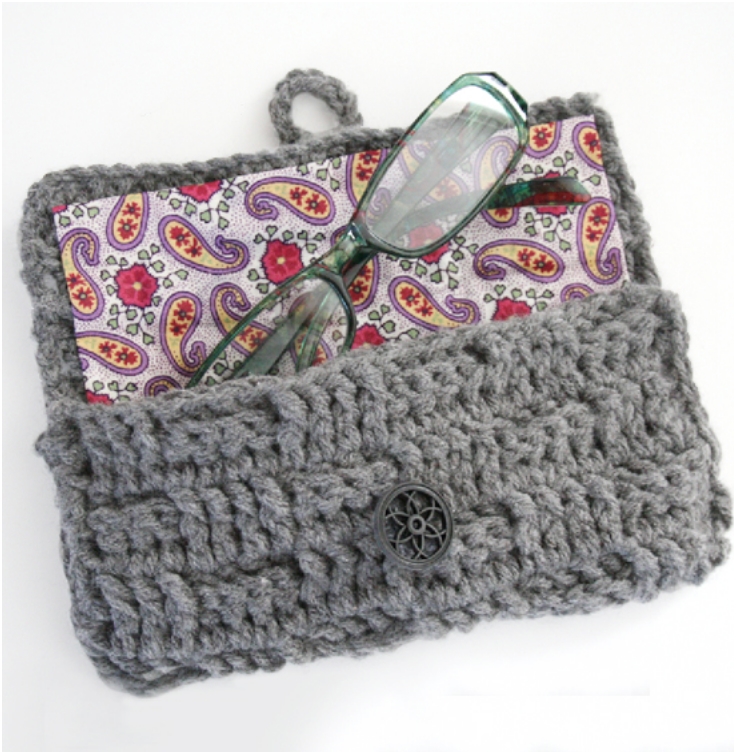 Crochet products are making a huge comeback, and you can make almost anything with the right pattern. If you're a beginner, you can still make this sweet crochet eyeglass case, because all you need is a square, and the rest is just sew and fold.
Washi Tape Sunglasses Case
Sometimes the simplest solution can turn out to be the best be. We mentioned that hard cases are bulky, but if you're looking for a new hard case for your sunglasses, you can look in the pantry. Yes, those plastic drink containers are perfect as sunglass cases, and all you need to do is clear up the label and decorate it as you like, with washi tape being the fastest and easiest choice. And it looks great.
Elegant Leather Bound Glasses Case
Leather has always been considered one of the more sturdy and protective materials, and if you want a leather eyeglass case, you don't have to search long and far for it. A piece of leather, or even faux leather, is all you need. Some cutting and stitching later, you too can have this elegant eyewear case.
Scrap Material Glasses Case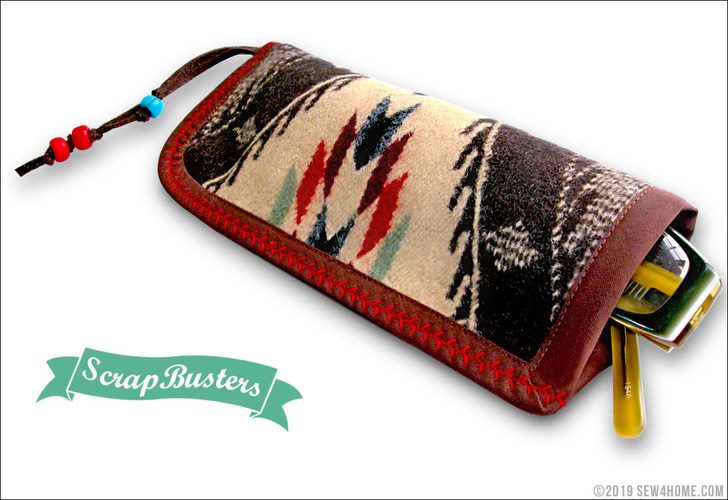 Whether you are a seamstress or not, you might have some scrap material around, or maybe some old clothes you're about to throw out, use as much as you can from them before you do. Wool or heavy felt can be transformed into this classic, colorful eyeglass case.
Printable Pattern Glasses Case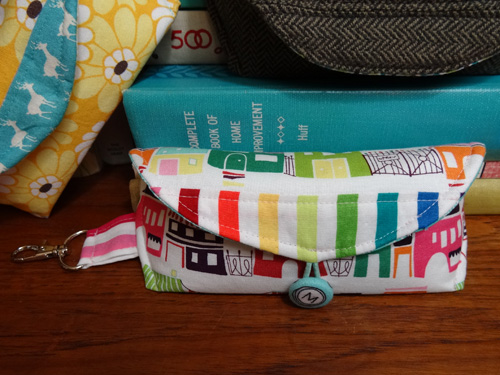 This slightly bulky sunglasses case is a bit more practical since it can be carried inside a purse, but it also has a hook you can attach to the side. A great feature to free up space in a pinch or have the eyeglasses at a more easily accessible place. It's a fast project to make, and it makes a great gift for friends.
Cotton Canvas Heart Flap Glasses Case
We like things that are somewhat unusual and cute, and this case is both. It is an eyeglass case with a flap, but when you open it forms a heart. Isn't it just precious? Basic sewing skills are enough to make this sweet project.
Elastic Glasses Case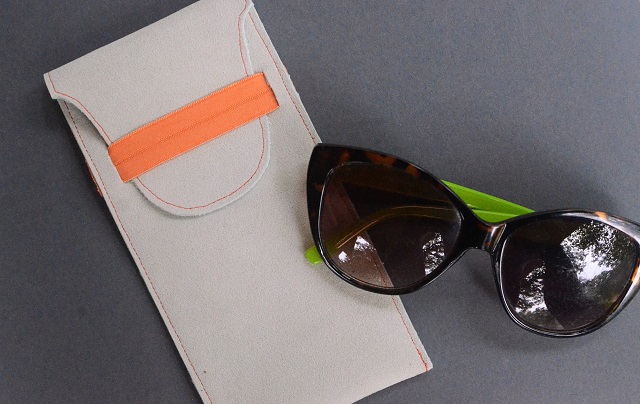 It's surprising how one small change or addition can make a whole lot of difference. Like this project, where you have a standard rectangular flap eyeglass case, but with a piece of elastic, that keep the flap tight and secured, which can also add a touch of color to a monotone case.
Printed Crescent Sunglasses Case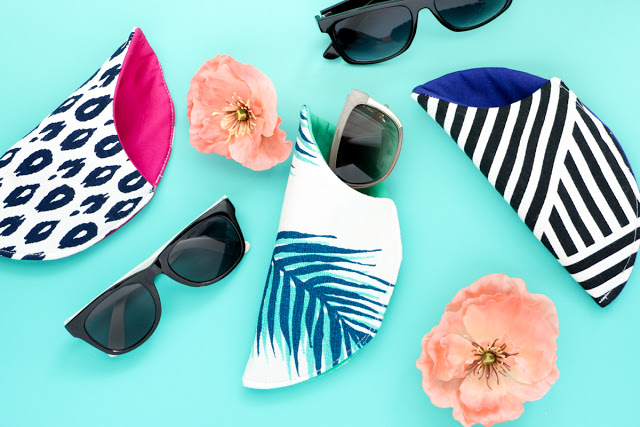 For our last project, we suggest this crescent fabric eyeglass case with lining, that is soft, colorful, and easily accessible, where you can take out and put in the eyeglasses with minimal hussle. You have a printable pattern to follow, so all you have to do is choose the pattern of your fabric.
That's all the tutorials we have for you today. We hope this gave you an idea on how to make the best protective cover for your precious eyewear, and if you'd like to share your thoughts and ideas about other interesting designs, feel free to share them in the comments.