One way to transform a plain or dull outfit is with accessorizing, which is most commonly done with jewelry. The ornament of choice is usually some lovely necklace, a brooch, or even a scarf or a belt, yet we forget another piece of jewelry that improves out an outfit just as well but in a more subtle way, and that is the bracelet.
You can bring touches of color and texture with a well-chosen bracelet. Another great thing about bracelets is that aside from being a nice ornamental piece, they also can be a stress reliever because you can play with them without being too obvious about it. Bracelets come in many shapes and forms, from thin string-like charms holders to wide heavy bangles, so it's very easy to find a style or shape that works best with your look and mood.
Bracelets are also so easy to make, even kids can do them. Do you remember the woven friendship bracelets? They were a classic back in the day, and some still enjoy them now, upgrading and modifying them to be more in line with the recent trends. They are also part of our list of 10 bracelet tutorials you can check out and replicate.
From casual to fancy, here are some of the most fashionable DIY bracelets to try out.
Chevron Friendship Bracelet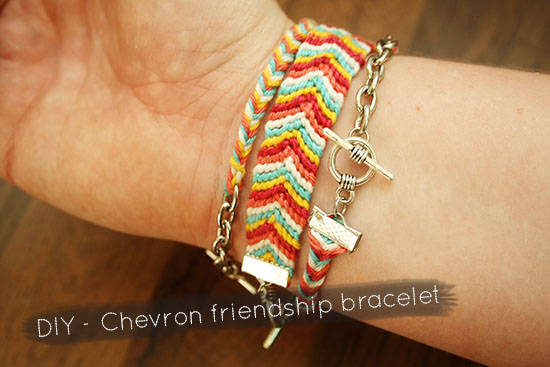 Like we already mentioned, friendship bracelets were all the rage among younger generations, and from time to time they know how to make a comeback. One of the most popular patterns among these is the chevron friendship bracelet, and if you never did manage to learn how to make these colorful weaves, now's your chance. Play around with the colors you like and create a braelet best suited for your style.
Braided Hex Nut Bracelet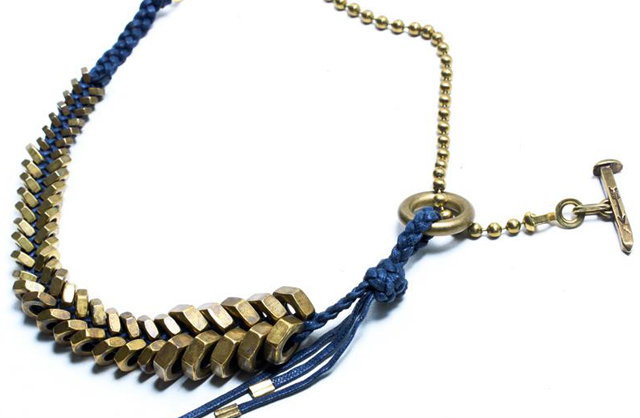 Metal bracelets are a bit more tricky for a homemade project unless you know which materials to use. For example, you might like to check a toolbox for this stylish project. With some different sized hex nuts, you can make some heavy-duty bracelet, that just might be a great gift for some of your male friends and loved ones.
Tiny Tassel Bracelet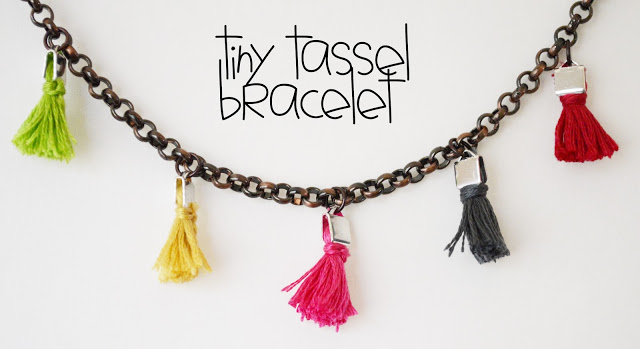 Charm bracelets have long been part of many cultures and most of us probably have one or a few from our childhood. Those jungly charms however might not be very suitable for a more mature environment. If you miss playful mementos dangling from your bracelet, you can try out his tassel bracelet charm. It's not as jungly, but it is still as playful and colorful as the real thing.
Pearl And Ribbon Bracelet
Are you looking to make something more elegant, yet doesn't look tacky and homemade? Pearls are always a classic choice for an elegant look, and while pearl necklaces might look too old-fashioned, pearl bracelets still look quite classy. Pearl beads are readily available and with some satin ribbon, you can make your own suave pearl bracelet.
Safety Pin Bracelet With Brooch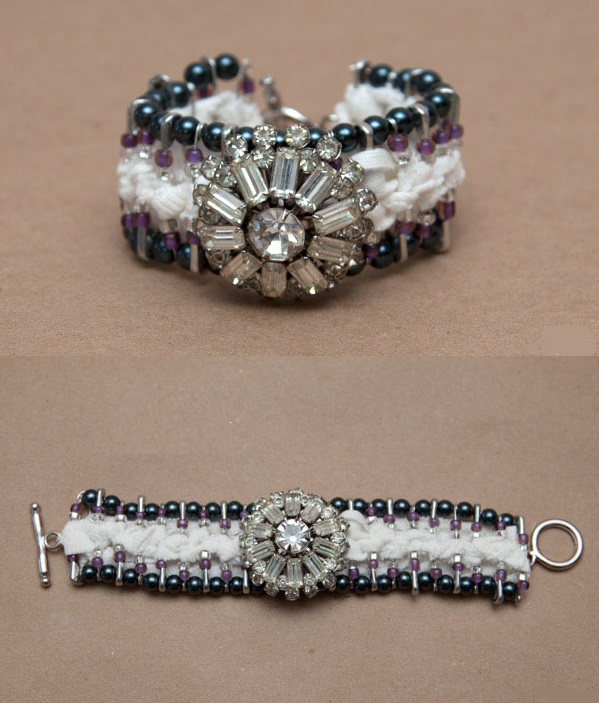 There are many household items that can easily be transformed into neat jewelry pieces. Case in point, the basic safety pin. With some beads and some threads or ribbons, you can turn a bunch of same or different sized safety pins into a fairly fashionable chunky bracelet that no one would even guess that it's homemade.
Letter Bead Bracelet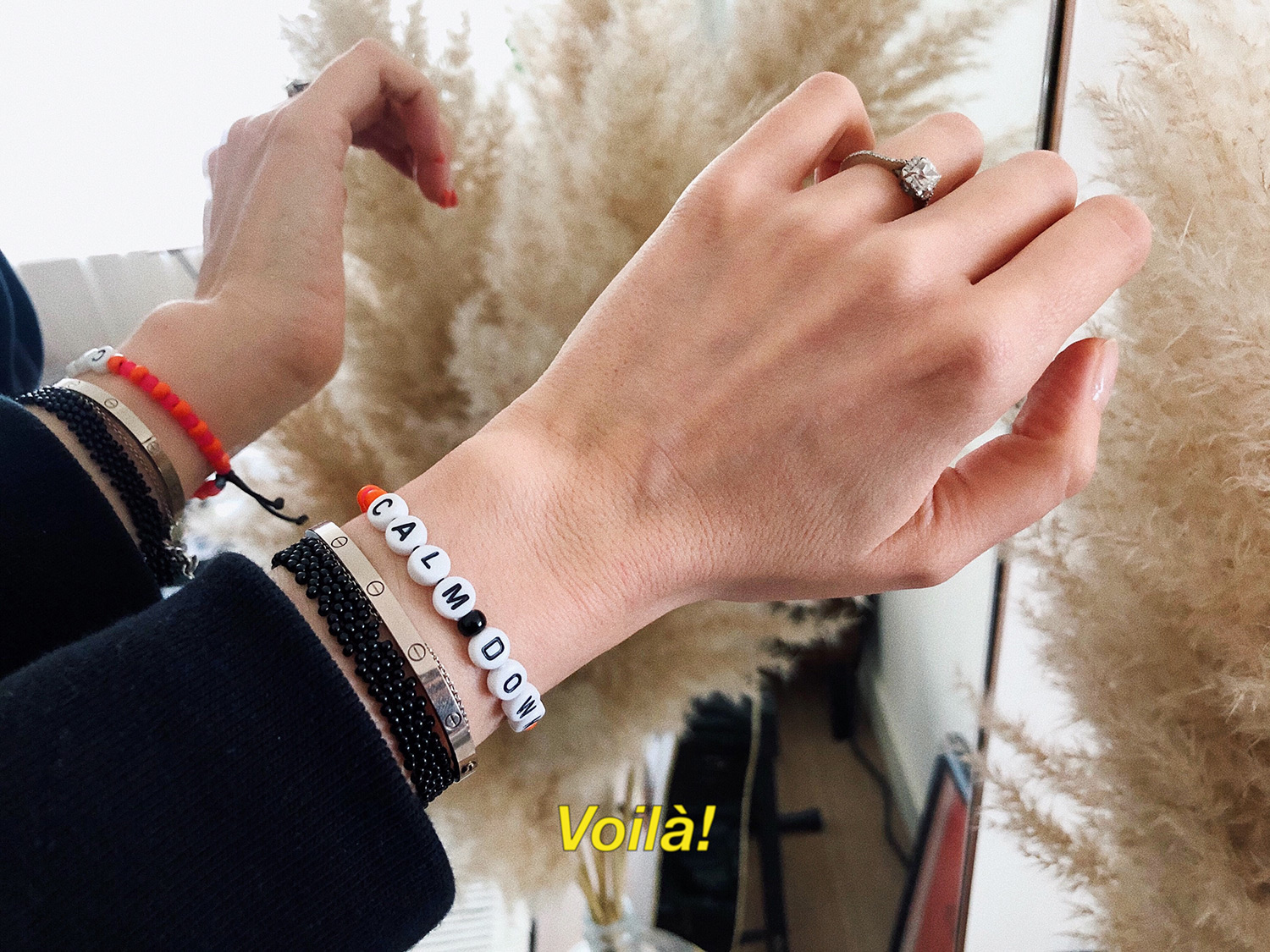 Different beads can help you achieve different looks for your bracelets. And often, letter beads are overlooked as more childish or tacky. But done right, they can help you make a very unique jewelry piece, that if nothing else, will help you feel better. Bonus idea: Using letter beads you can make a safety bracelet for toddlers and younger children, spelling out a name, an address, a phone number, or any contact information that can help the child if it ever gets lost or separated from their parent.
Suede Diffuser Bracelet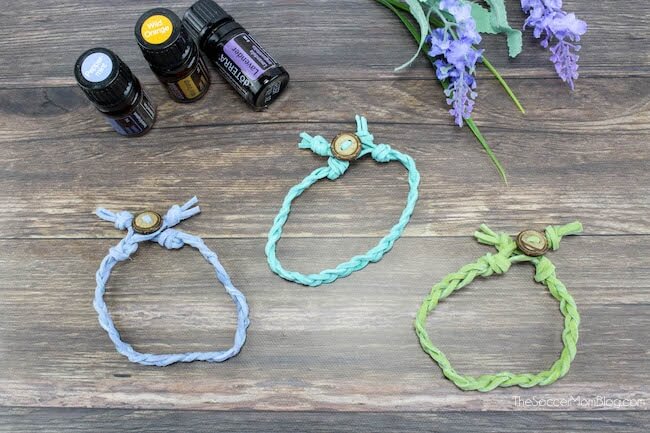 There are times when we just need something to calm us down and help us relax. Unfortunately, we can't always do the things that normally help us achieve that, but if a pleasant aroma is what helps you feel better and refreshed, even for a moment, then you will definitely love this bracelet. Made from suave or real leather if you have it, these braided bracelets can be infused with your favorite scent and you can carry it with you all day long.
Beaded Wrap Bracelet
As we've already mentioned, and shown you, different beads can help you achieve different styles for your DIY bracelets. Here we offer you a technique that is very easy to replicate and is great for getting those boho vibes going.
Popsicle Stick Bangles
Sometimes the materials for creating something beautiful are the things we usually throw out, case in point, the popsicle stick. Molding these thin pieces of wood into a nice bangle is a very simple process, and you end up with a blank canvas that you can decorate however you like and whit whatever you like. So bend some popsicle stick and let your creativity go.
Wire Heart Bracelet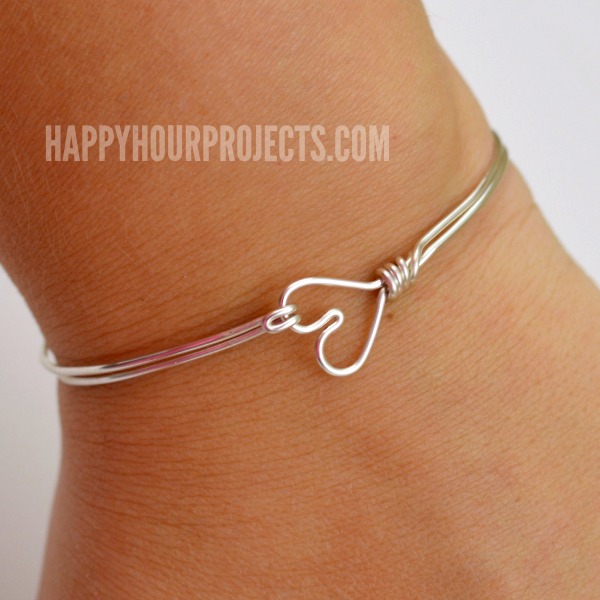 We end our list with the most delicate homemade bracelets we could find. A subtle and sweet, it is perfect for those with jewelry preference that is less flashy, but still ornamental. You can use silver or copper wire, and with some pliers form a shape you like, or you might even go for a nine, for a more personal touch. Doesn't this heart bracelet look lovely?
That's all the ideas we have for now. We hope we sparked your jewelry making interest and you'll give some of these projects a try. What kind of bracelets do you prefer? Leave us your ideas and thoughts in the comment section below.