Here are some beautiful DIY tutorials that will inspire you to never get out with naked hair again! Look beautiful and pay attention to your hair, and everyone will notice your creativity and unique way of wearing accessories.
These projects are so sweet and very easy to make, all you need to do is to follow the pictures step by step, and find the materials that we are sure you already own in your home.
Now you have the power to make magic with your own hands, the process is fun and entertaining, and the greatest result will be your pleasure! Wear your amazing homemade accessories and look fabulous! We hope that you will enjoy the process, and share your experiences with us.
Hair Comb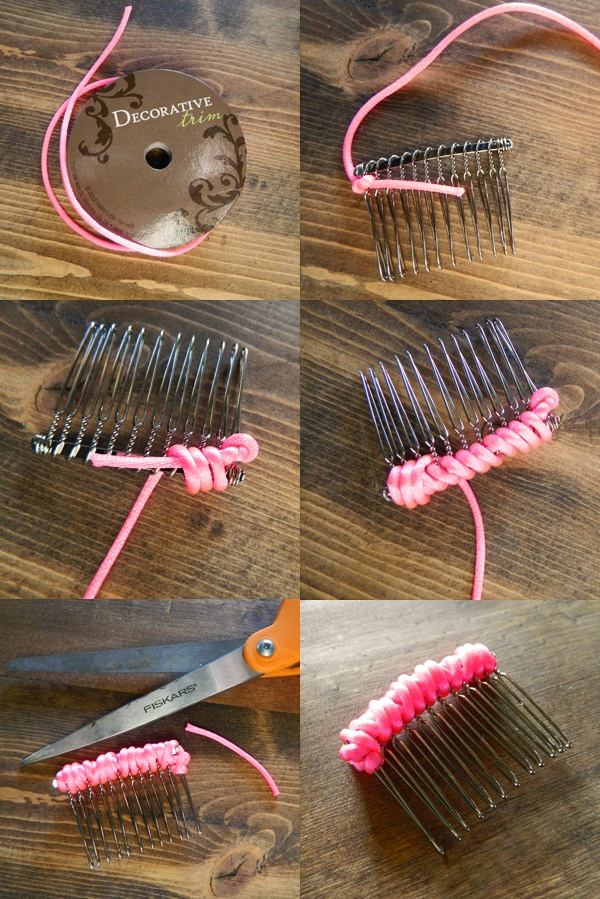 What's more versatile than a hair comb? YOu can make it in the color you want, and if it gets boring, you can recreate it in something more interesting or suiting the moment. So, get those wires and bands and get creating.
Beaded Elastic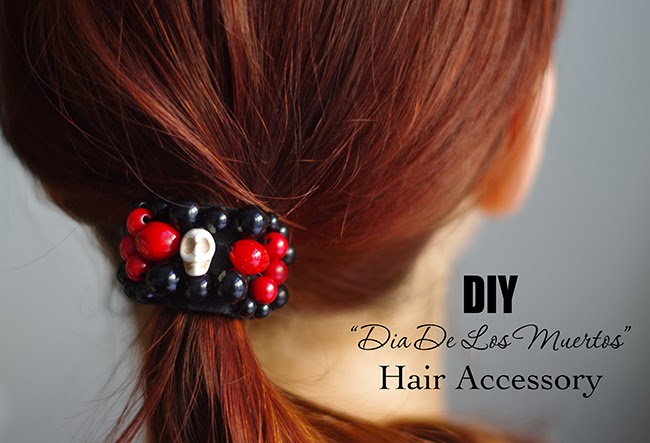 Here is a great and easy tutorial on how to make a Dia de Los Muertos beaded hair elastic. It can be decorated with whatever you want, and still fit the occasion. And if it gets torn, you can easily switch it to any other elastic. So, make it as spooky as possible, and as elegant as possible.
Colorful Hair Clip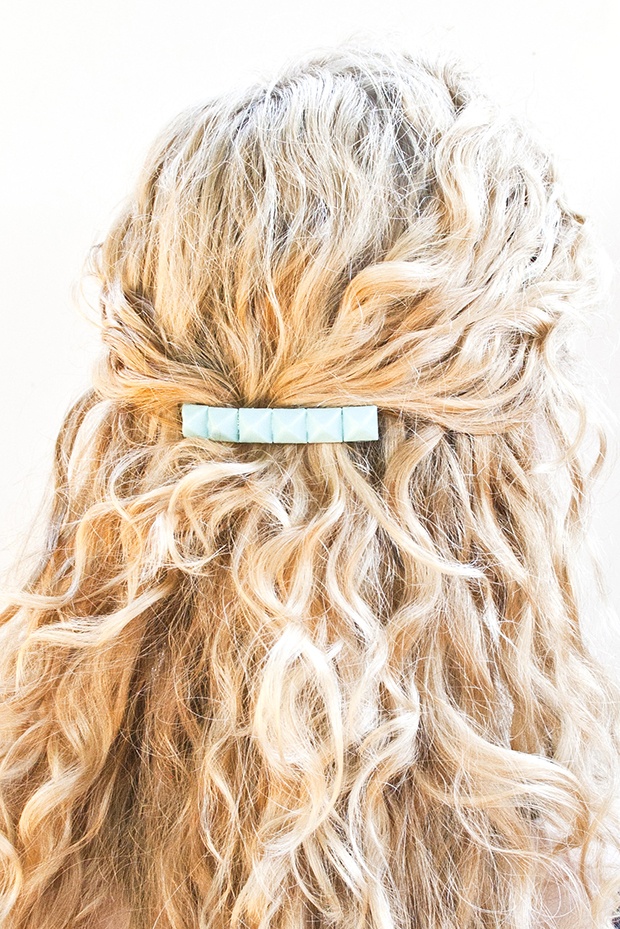 Complete your brunette style with this lovely hair clip. It is easy to make, and you can choose the color you want. You can wear it every day or for a special occasion. It is so easy to make, that you can literally have it in any color you want, for every occasion you need.
Big Chiffon Flower
This is a shifty practical accessory that you can use both as a hair accessory and a brooch. It is easily made of chiffon and it can be combined with tulle and other different fabrics to give it a puff. It is perfect for special occasions, or if you want to beautify your everyday wardrobe.
Bohemian Chain Headband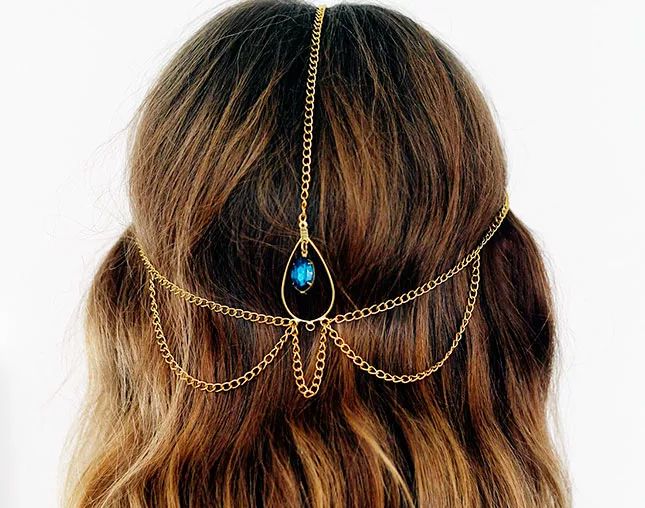 For all Bohemian lovers, here is a perfect tutorial for an elegant and stylish headband. It is unique and you can make it in any color of the chains you like, adding any stone that you like. Make sure you only get the right measurement, and the rest is simple and easy.
Heart Headband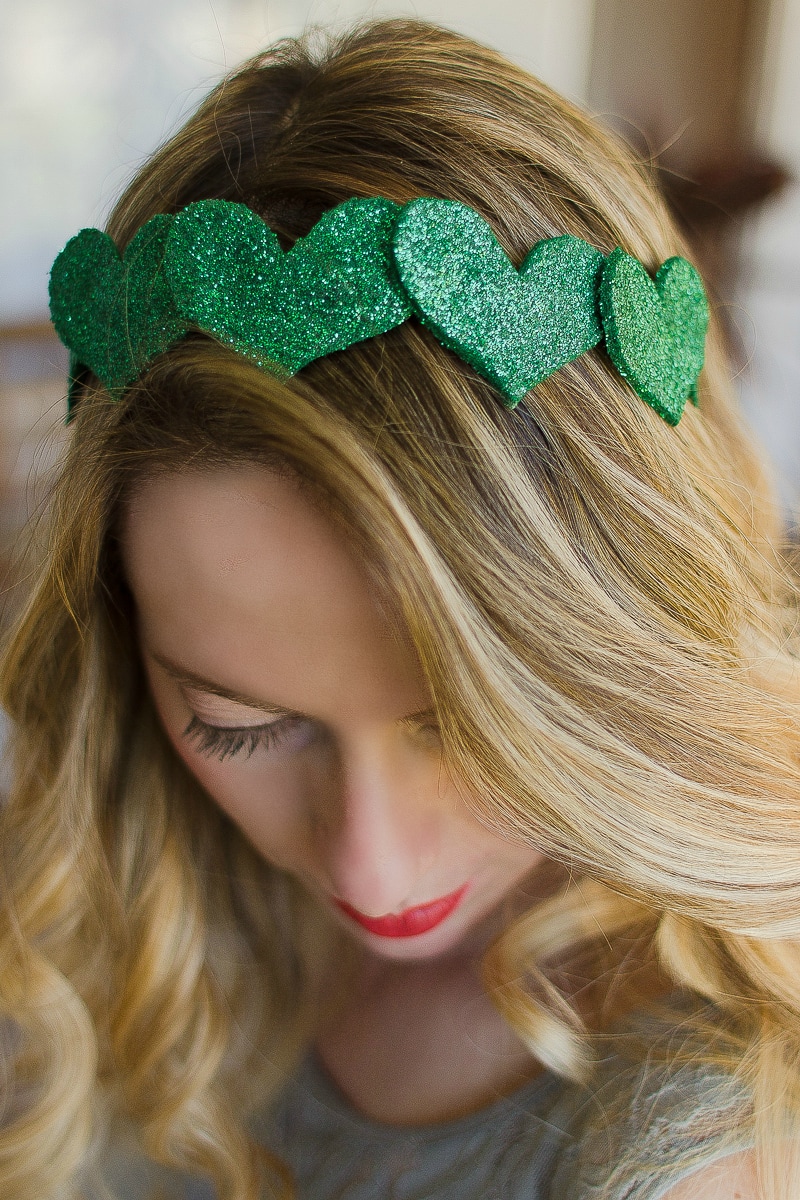 This sparkly hearts headband is perfect for a special occasion such as St. Patrick's Day. However, all the green lovers can wear it to any spring festival there is. It is simple to make, and so soft, you would want to wear it every day. It is made of felt and green glitters, and it keeps your hair in place without causing any uncomfortable feelings.
Feather Headband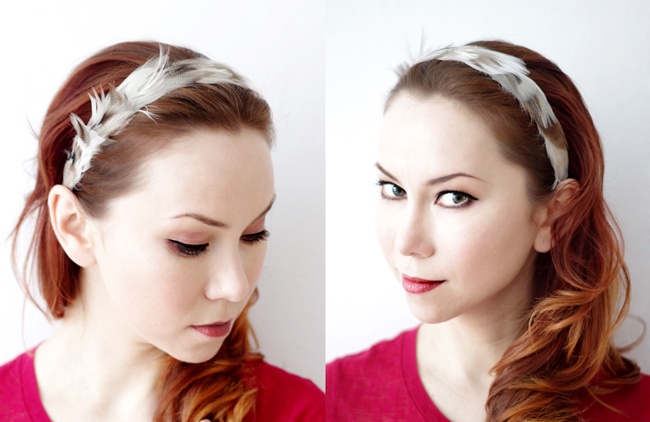 This Feather Headband is so elegant and classy, that you might think it costs a fortune. However, it's so cheap that you can make thousands of them for only a dime. And it is so easy to make, that you will make one for all your friends in the colors they love the most.
Sparkly Headband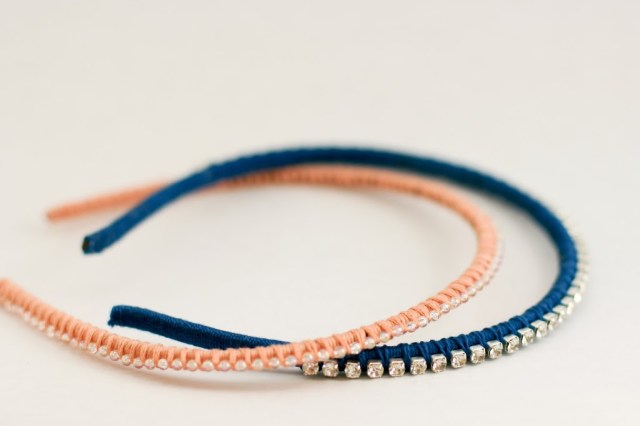 For all the sparkle lovers these headbands are a great option. They are thin, yet so sparkly that they are easily seen on your head. It is not bad to say that less is more, but this is really it, little and yet so much. Wear it for any occasion, whether a party, or a simple night out, or simply every time you want to feel sparkly and shiny.
Rosette Headband
This Rosette Headband is very easy and extremely cheap to make. All you need is a plastic headband and an old pair of jeans that you surely have lying around. Simply wrap the headband in a piece of jeans, and use the rest of the material to create the rosette flowers. It is cool and modern and you can wear it every day.
Leather Hair Tie
If you often wear your hair up in a ponytail and want to give those blunt ponytails a bit of a style, take a look at this tutorial. This will teach you how to make your own ribbon elastic that is durable and sustainable in many ways. The ribbon is tied to the elastic with a little wire, and it can be easy transferred to another elastic if this one breaks.
These were the tutorials we chose for you. Of course, there are many others around the net, so you can get easily creative and inspired. You can show us your creations or comment on ours in the comment section below.