Kids love Christmas! So why don't you make their Christmas even more fun and interesting by making these outstanding DIY projects with them and for them? They will absolutely love each one of them!
You just need some inspiration and devote some time to make any of these super cute, easy decorations. Not only your kids will love them, but also you will love what you've done and you'll enjoy together doing them. It doesn't take much time to do any of these projects and they are really worth it.
Try something different this Christmas and bring smiles to the faces of your little ones by decorating their room with one of these amazing, inspiring, and creative projects. Each one of them is simple and beautiful, plus your kids will be thankful and will respect you for your caring.
You can even do them with your children and you will undoubtedly have lots of fun together! Create some amazing kids' decorations and creatively enjoy your Christmas!
Christmas Ornament Wreath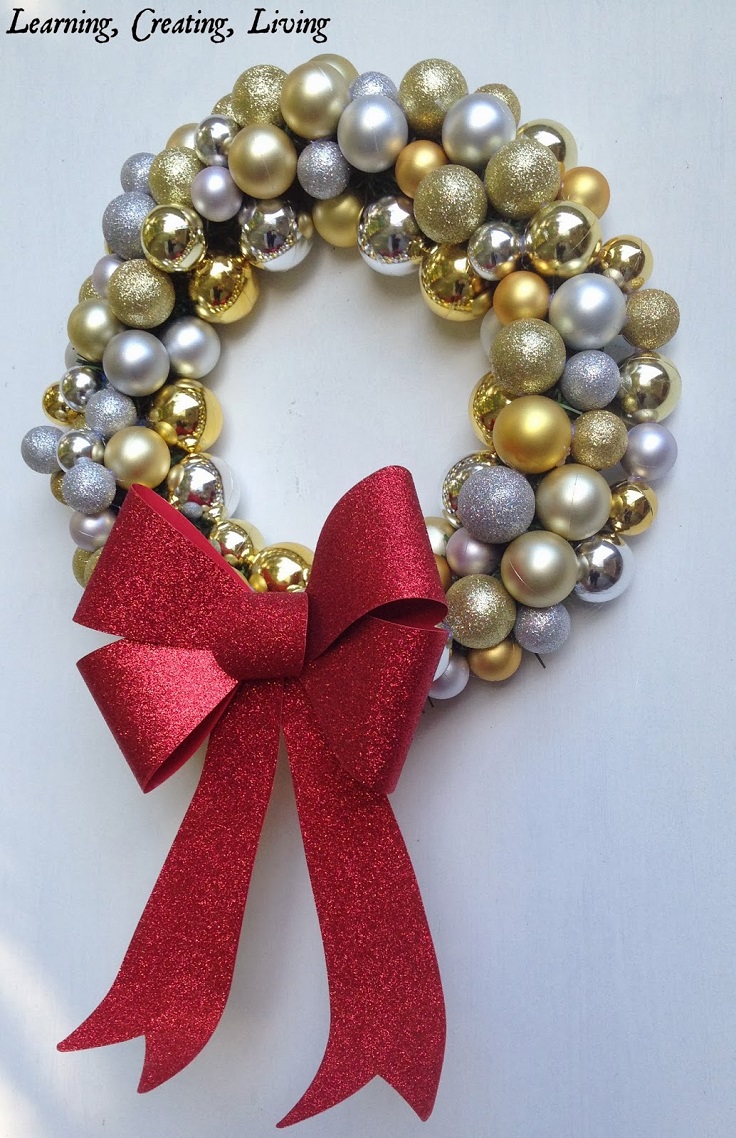 via learningcreatingliving.com
This amazing ornament wreath will simply look gorgeous in your kid's room or anywhere in your home. If you want to add a touch of a real Christmas atmosphere and magical glittering decorations that your kids love, this is the perfect DIY project for you and your children!
Christmas Tree Ornament Mobile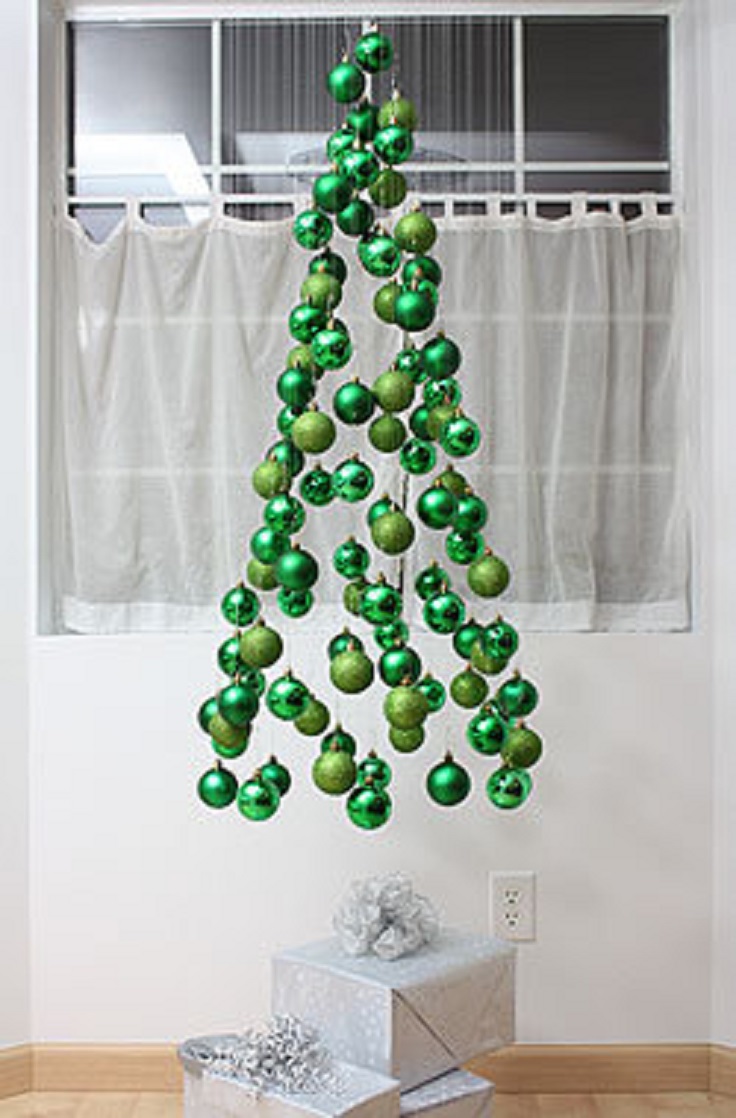 via notmartha.org
Absolutely lovely and amazing! Your kids will love this interesting mobile Christmas tree in their room and it's really easy to make. If your kid's room is small and you don't have enough space to put a real Christmas tree there, this is something that will save you space, time, and money. Outstanding!
Car in Jar Snow Globe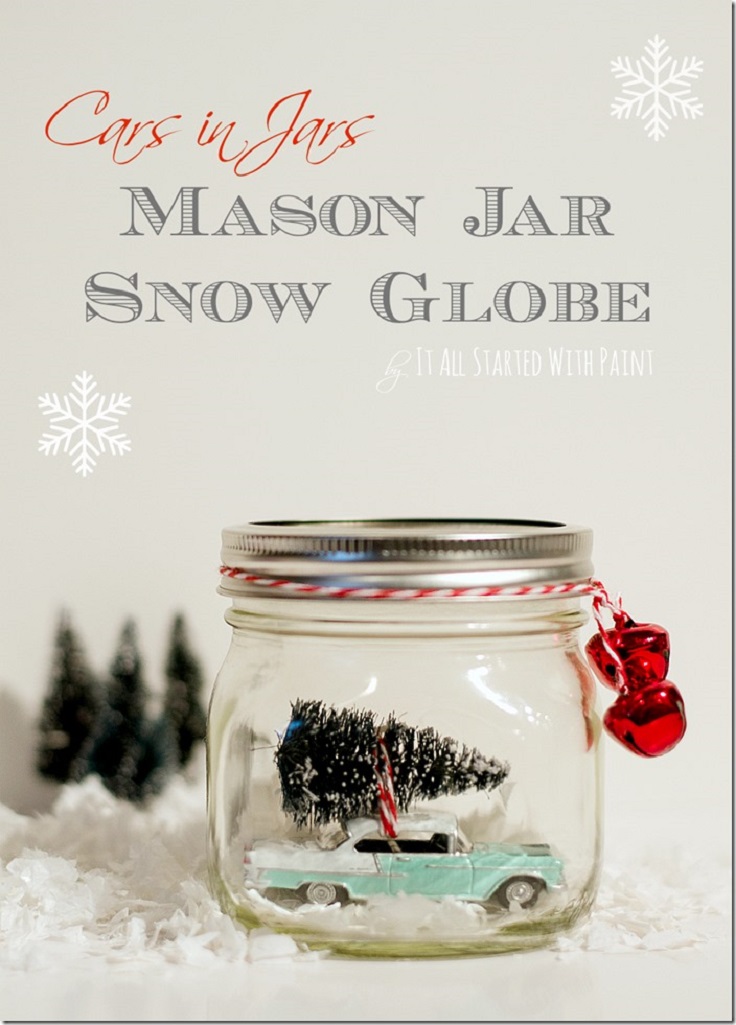 Interesting, adorable, and your kids will absolutely love it! It's really easy to make and it will look totally cute in your kid's room. Do it yourself at home instead of spending money buying different snow globes. Plus you'll be satisfied with your own work and you know that you'll make your kids happy!
Clay Thumbprint Snowman Ornament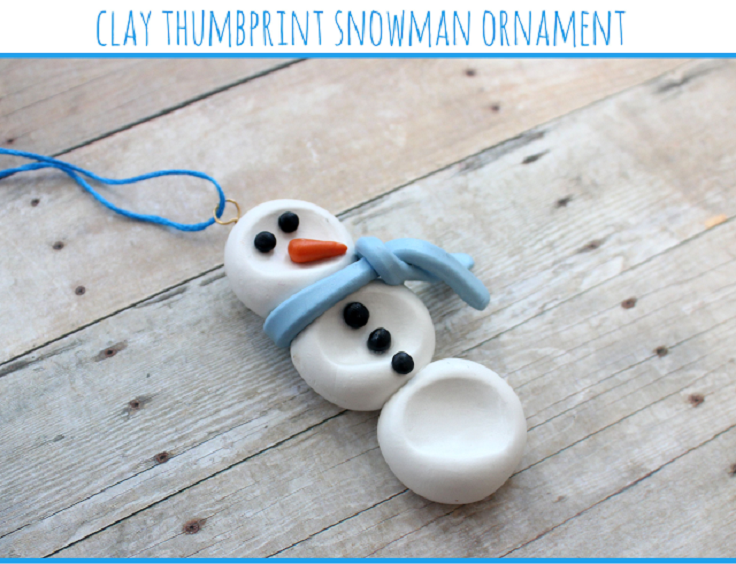 via linesacross.com
You can use this as an ornament for your Christmas tree or simply as a small decoration in your kid's room. It will take you some time to make these cute snowman ornaments, but your kids will love them and they make an excellent Christmas decoration!
Mini Chalkboard Joy Sign
You can make this joy sign yourself and put it as a decoration in your kid's room. Improvise with different materials and colors and you'll get your kids an amazing decoration for their room. They will definitely love it and you'll love it too!
Modern Paper Ornaments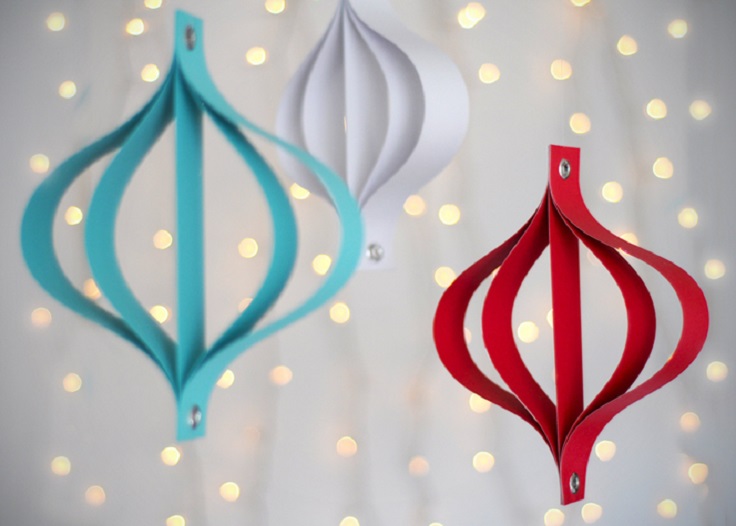 via curbly.com
Creative and easy, these interesting paper ornaments can be an amazing decoration! They add a playful touch to the room and they're kinda unusual and that's what makes them look even cooler. Your kids will enjoy sitting in their room decorated like this!
Santa Decorative Cones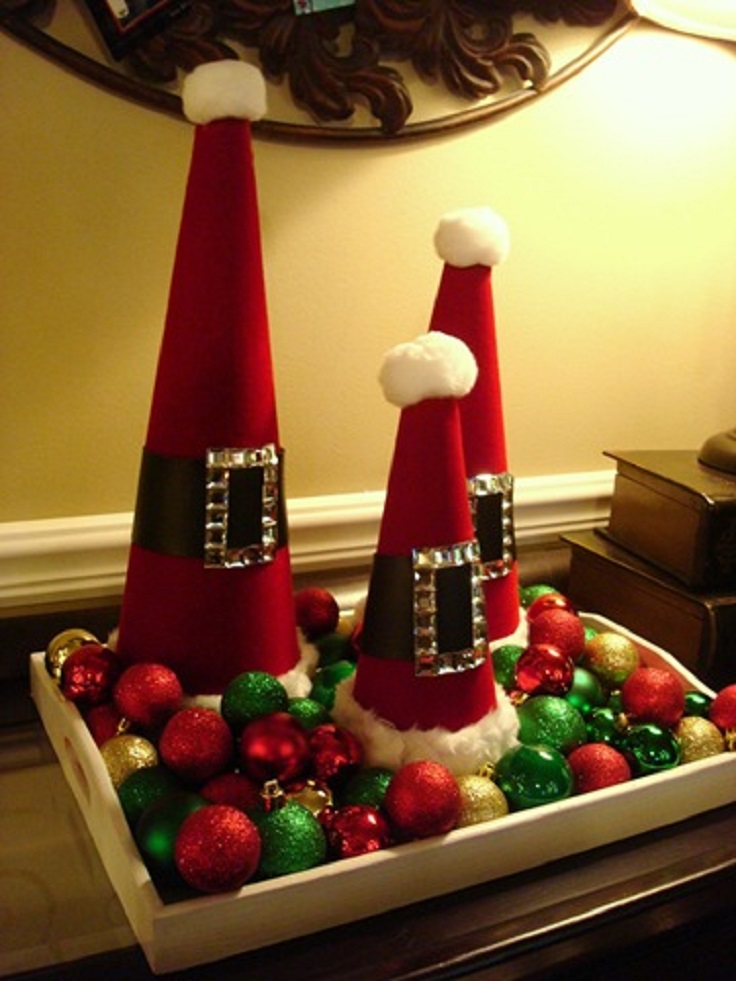 via thriftydecorchick.blogspot.com
Pretty awesome and also very creative, these decorative cones make a perfect decoration. They will look amazing in your kid's room or anywhere else. Very easy to make and interesting. Kids do love Santa, don't they?
Reindeer Gift Card Holders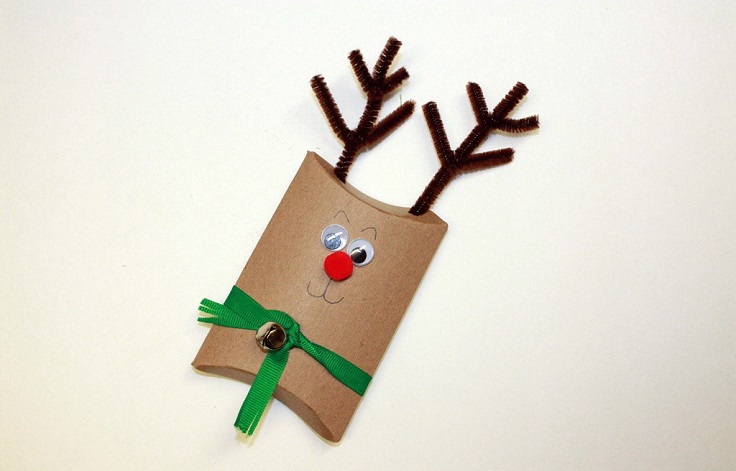 Super cute gift card holder to put in the kid's bedroom! Simple, nice, and childish, kids will definitely love to have this in their room. So make their wish come true and make this great kid project with them and put it in their room. You will have lots of fun doing it!
Gold Decorative Stars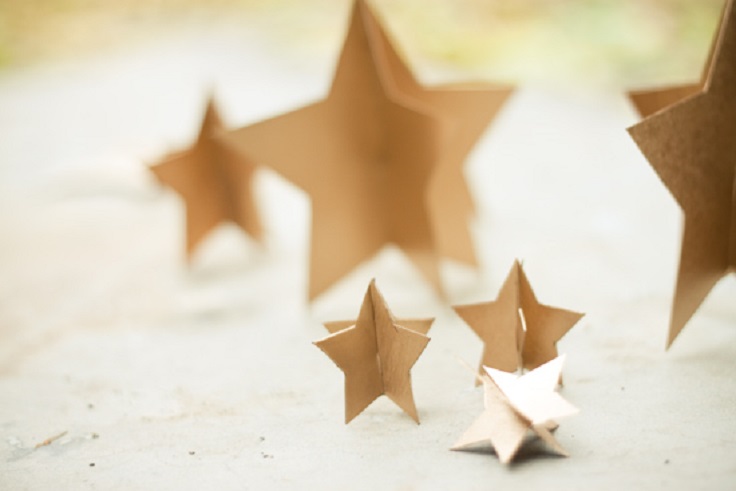 via strawberry-chic.blogspot.com
It takes a couple of minutes to make these interesting decorative stars. They are easily made and make an amazing decoration for your kid's bedroom. They will love them and they can decorate with them themselves. It'll be fun!
Christmas Window Kids Decoration
via shimelle.com
This idea can be also used to decorate the windows in the kid's room. Or you can just hang them on the wall of their room. It's incredible how easily this decoration can be made and it looks absolutely adorable! Try it!