Washing our hands has never been more important, and many of us have been going through bars and bottles of soap, like never before, so it is sometimes challenging to find some even to buy, especially during the lockdowns.  Hopefully, you can find it a little easier in your area but if not, you can make liquid hand soap yourself.
Have you ever wondered what to do with leftover soap slivers or the tiny bars that you grab from hotel rooms? Here are some ideas and tutorials that will easily and conveniently help you avoid waste and use every bit of soap. We are so in for the idea of making your own liquid soap! You can choose (and control) the ingredients, use your favorite aromas and even do an organic homemade liquid soap.
Not sure how can you do this? Just grab a grater for your kitchen and a refillable bottle, and you're all right to go. We have The Top 10 Best DIY Liquid Soaps that are easy and fun to make. Choose the method you like best and start your creation. Enjoy the aroma of your own soap and the softness of your hands after using it.
Liquid Ivory Soap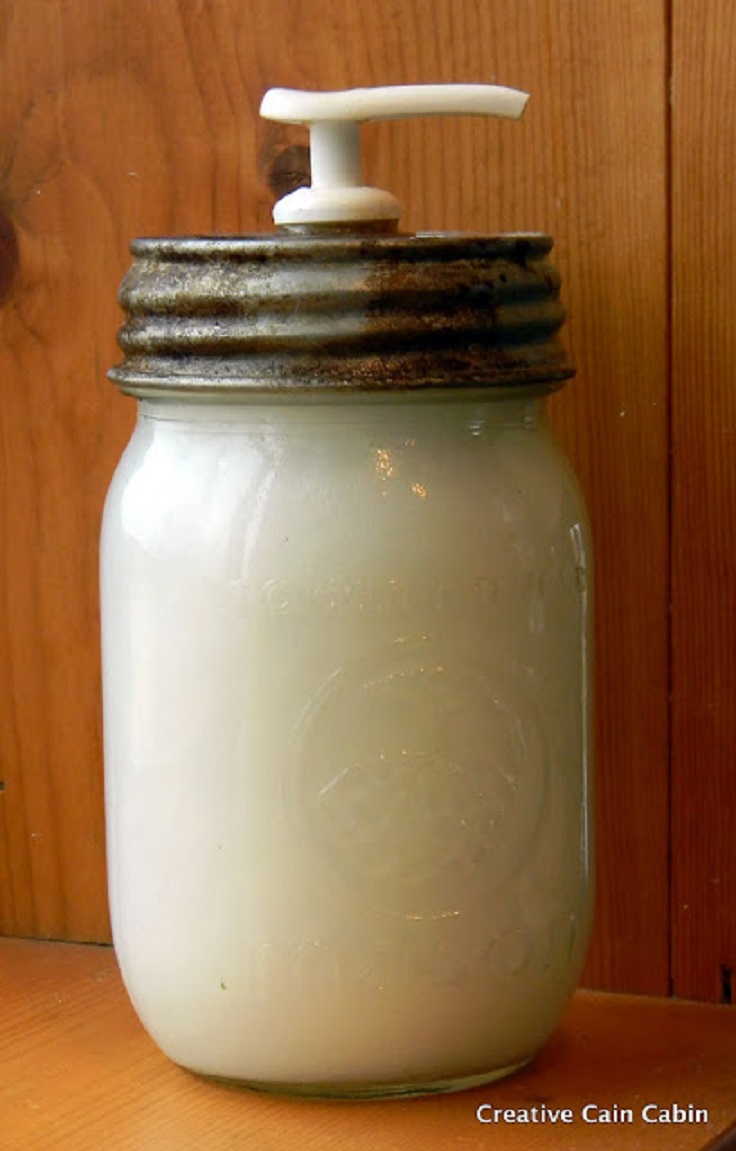 Make a gallon of liquid soap for only 1 dollar. Combine together a hard ivory soap and water. Grind the soap, put one-third of the water in it, whisk it on low heat, let it sit, then add the remaining water and mix it well. Let it cool, and store it in a gallon of water. Add few drops of essential oil to give it a nice aroma, and additional softness.
Homemade Liquid Soap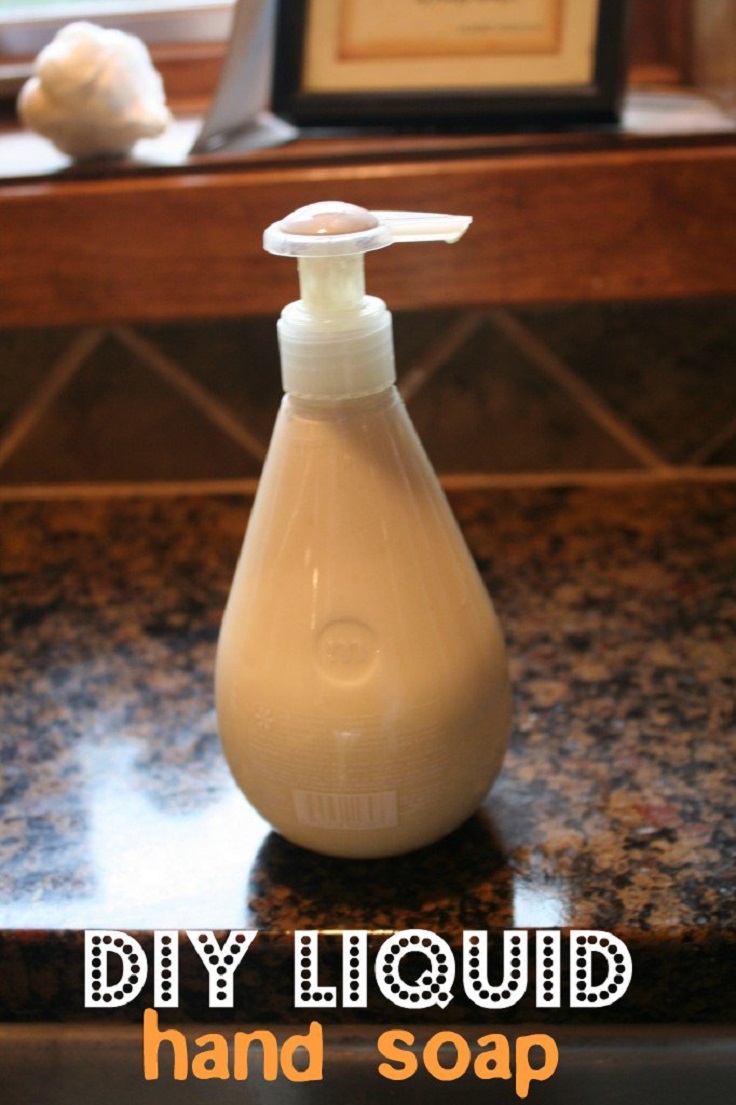 Use all of your soap leftovers, grind them in a bowl, add water, some honey, or corn syrup and stir it all well. Let it sink into the water, and cool down. Then mix it well together with a blender or mixer until smooth. Near the end, add essential oil or food coloring. Stir it again and pour it into a pumped bottle container.
Liquid Soap from a Bar of Soap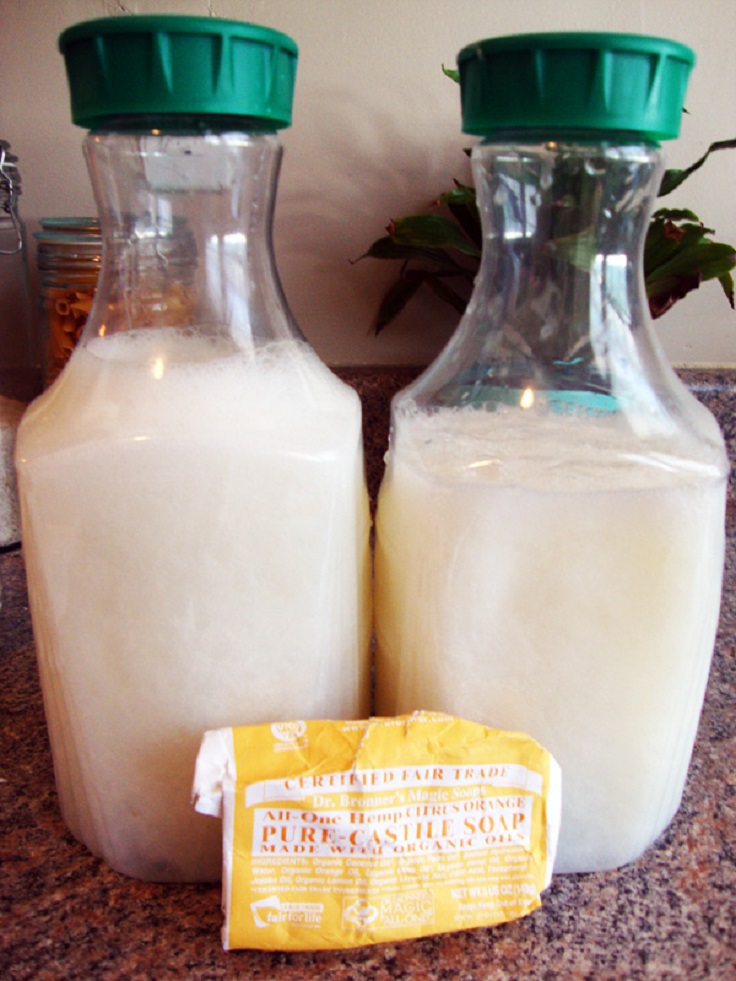 You can make a whole lot of liquid soap out of every bar of soap (almost two orange juice containers)! For the money, a much better deal! Use it and really enjoy it for many weeks. In order to love the smell of the soap, use your favorite soap aroma. The consistency is just right and the price of one bar of soap really gives you a lot of soap!
Liquid Soap with Essential Oils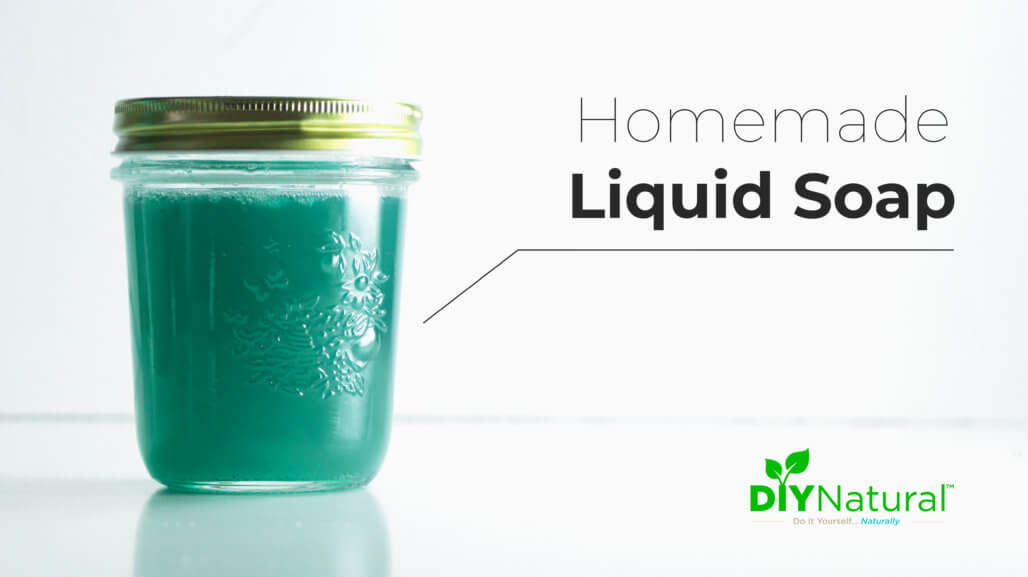 Sure, you can just rub some bar soap over in a pan and add hot water. As a result, a gel will form and you will have liquid soap. However, would you rather learn how to make the perfect liquid soap for shampooing, body washing, and dish soap? It might take more than 1 trial, but in the end, you will learn to make your own perfect soap.
Organic Castile Hand Soap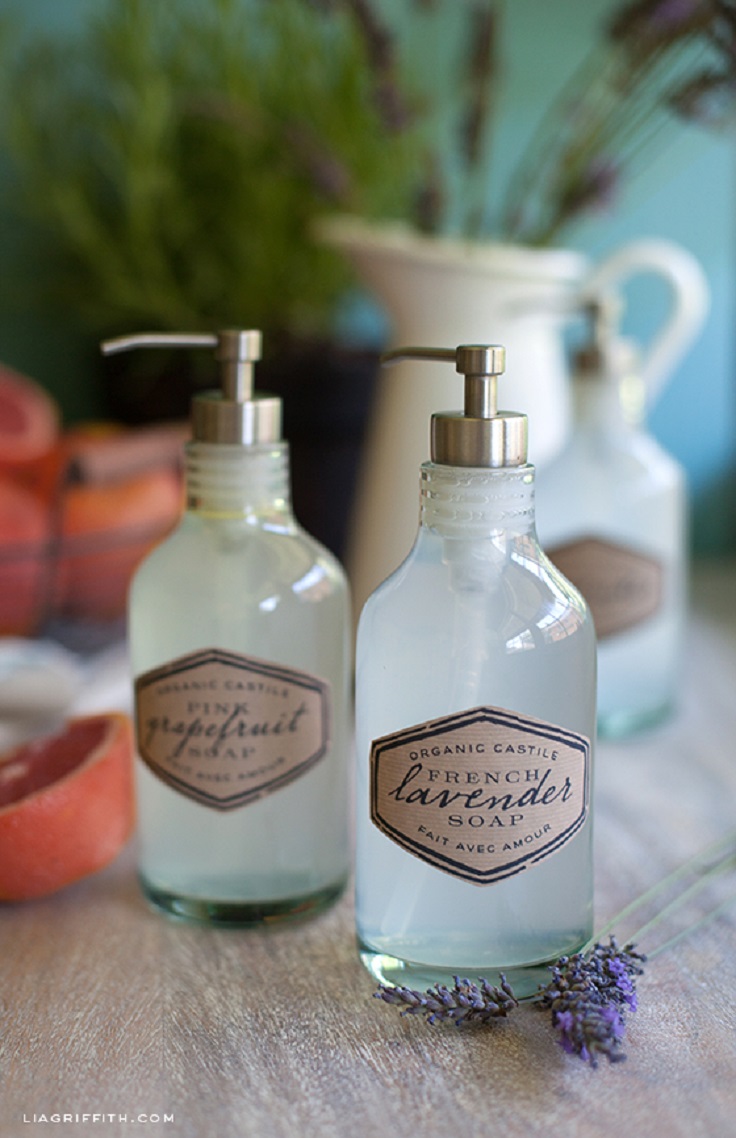 One of the great things about liquid soap is that, without any animal fat and chemicals, it is made of 100% of plant oils. It is real soap, not a chemical detergent, making it completely biodegradable and very environment-friendly. This makes your skin and your inner self feel perfect, too. Another great thing about this soap is that so many other natural cleaners can use it as a foundation.
All-Natural Liquid Hand Soap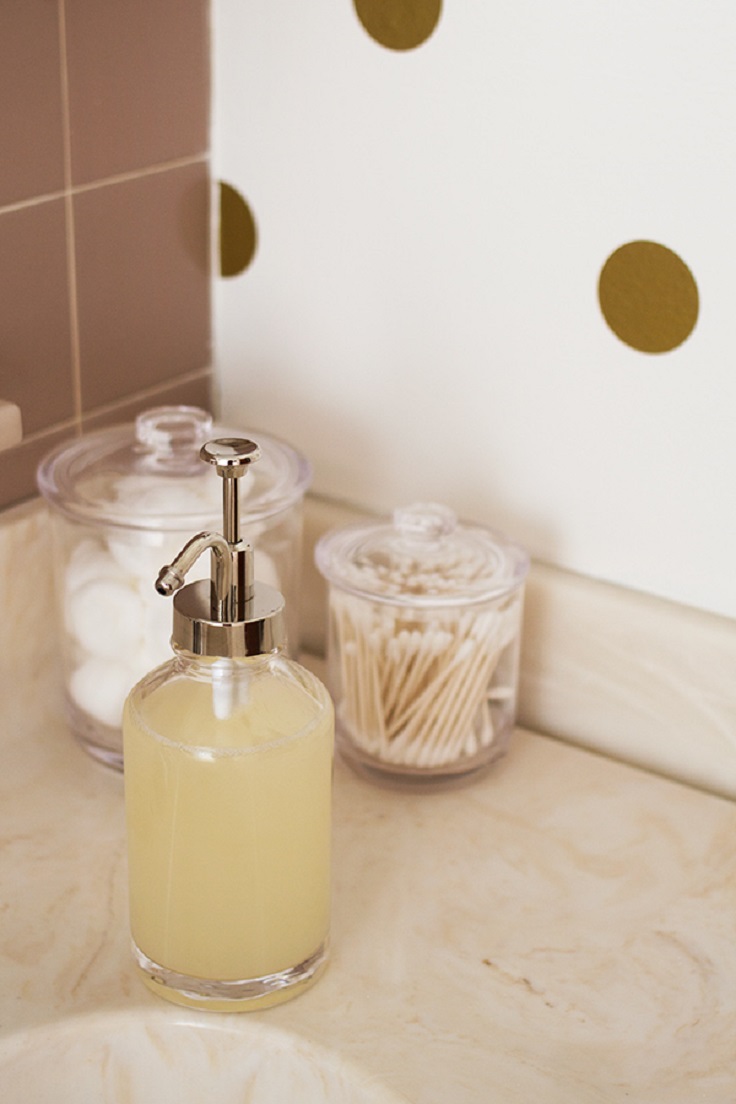 In the home, we enjoy using all-natural cleaners. Not only are they good for the environment, but they are good for your skin as well, which is a must if your skin is sensitive. Some cleaners and soaps on the skin can be very rough, so pick a healthier choice! Follow the link to learn how and start creating.
Liquid Hand Soap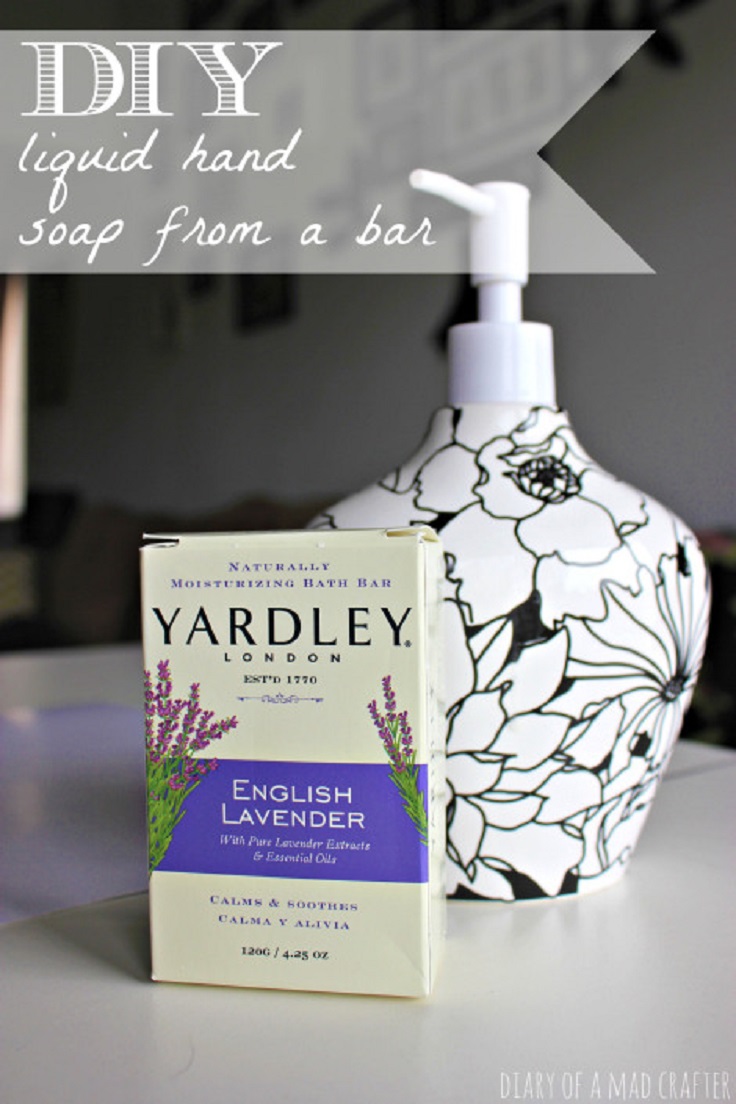 Try to save what you need if you're on a budget and you're trying to save cash. This recipe produces tons of hand soap for $1! The bar is Yardley, a well-known brand that uses natural ingredients and does not research animals, and 1 tablespoon of coconut oil, which is almost nothing! The only other ingredient is water! It's kind of a long process, but it will give you soap for months!
Liquid Soap From Scratch
This is a recipe for bastille, meaning it's at least 70 percent olive oil. The soap will have a greenish tinge if you use extra virgin olive oil. Your soap would be cheaper to produce if you use light-colored olive oil. The other oil in the recipe is 76 coconut oil refined, giving the lather and bubbles that are missing in olive oil soap.
How to Make Homemade Liquid Hand Soap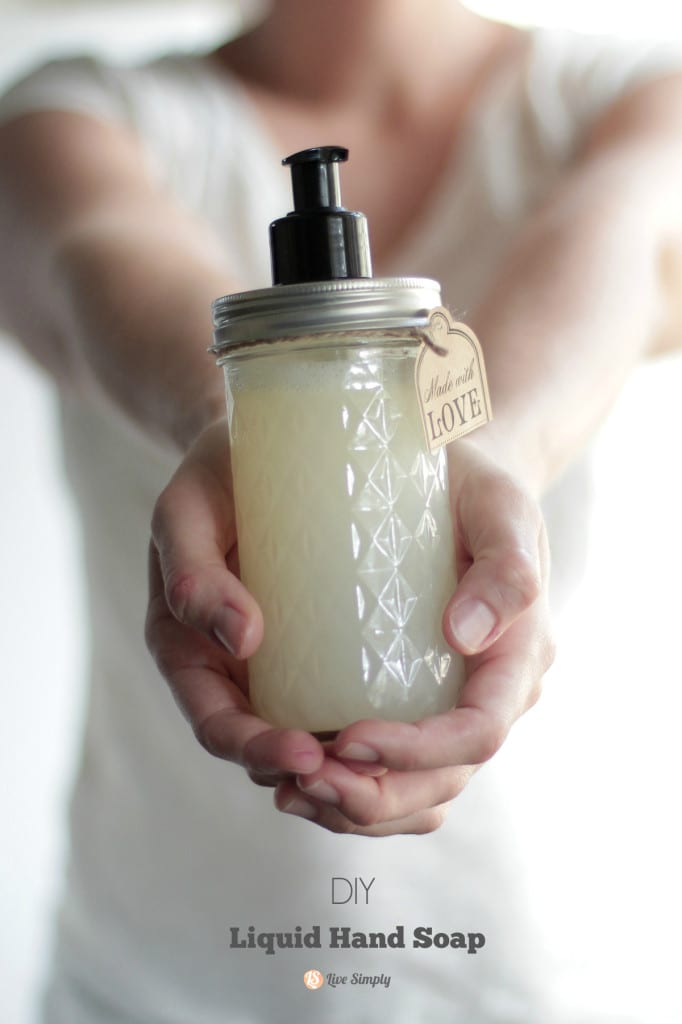 All of us aren't about natural perfection. But we're all over it when a natural alternative is as simple as mixing a few simple ingredients in a jar and calling it a day! One of the simplest natural recipes that you can make is homemade liquid hand soap. It's a bit different in consistency (watery) from the thick soap you buy at the store, but if not better, it does the job just the same.
Hand Soap From Bar Soap (Salicylate Free)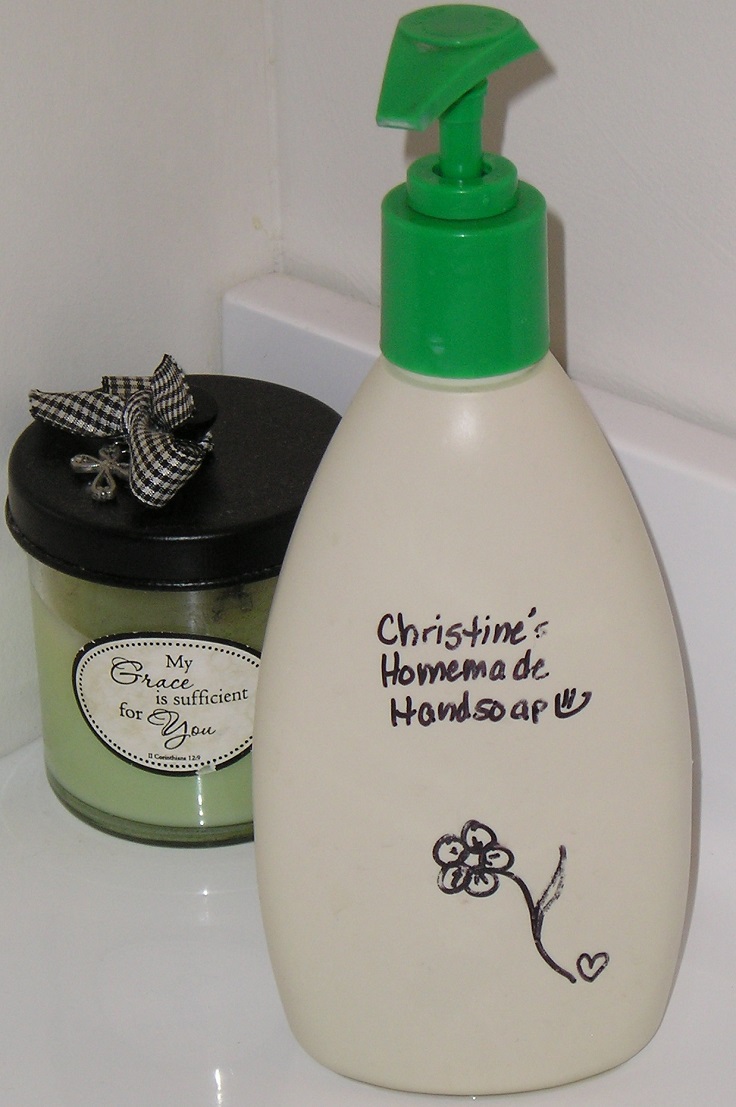 Here's a fantastic liquid soap idea for those of you who want to make salicylate-free products of their own. Dove makes a good soap bar, and the simple one is free of salicylate. Heat until it's all melted, and stir. Switch off the stove and allow it, stirring periodically, to sit for 24 hours. Pour it into an old dispenser and enjoy it.
This is the list we compiled for you. Get inspired and tell us how you liked it in the comments below.