Staying organized in every aspect of your home and work makes life a lot easier and less stressful, which is what we all need. Unfortunately, not everyone is very good at organizing or really up to the challenge.
If you are one of those who are not too keen on getting things organized, then we have a few projects that will show you that organizing isn't all that hard. This time we focus on the ladies and how to get one of their essential products organized, specifically their makeup.
Women use so many beauty products on a daily basis that things can turn hectic fast. From skin foundations to powders, eyeliners and eyeshadows, lipsticks and mascaras, and let's not forget all the brushes and sponges, there are just too many tiny products that need to be in one place and at hand.
Keeping all of them in a makeup bag is one of the more obvious ways to solve this clutter problem, but it is not very practical. Luckily, there are a few tried and proven ways to get your makeup organized with little to no effort and with very affordable items.
This list has some of the classic ways for organizing your makeup that will find their spot easily on your vanity or bathroom, be it big or small. From drawer dividers to hanging organizers, here are the top 10 makeup storage ideas you can make today.
Makeup Drawer Divider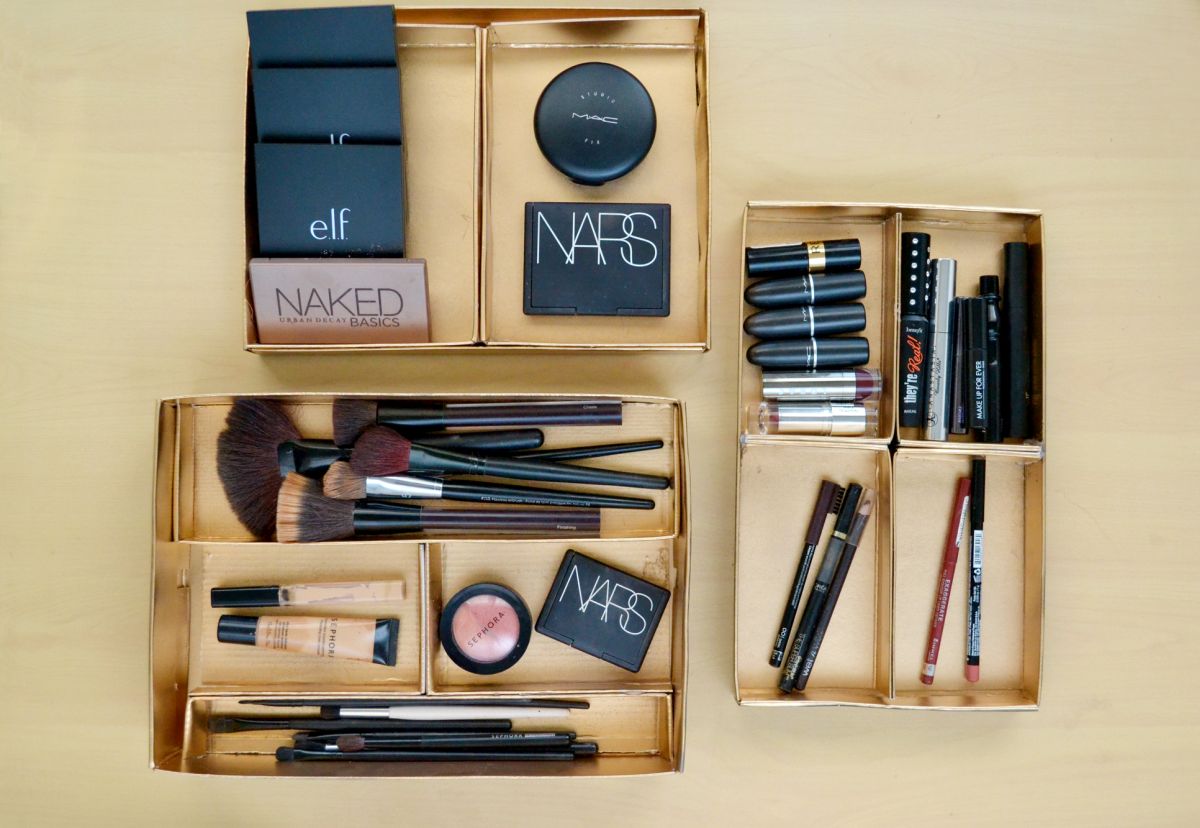 Vanity tables and most bathrooms have a few drawers, that for many, are enough for storing the makeup, yet just like a makeup bag, things get disorganized quickly. With drawers, your work is already halfway done, meaning you just need to make your drawers more functional, and the best way to do that is with drawer dividers, and this project will show you how to do that with old boxes.
Hanging Makeup Organizer
No drawers, not much space in the bathroom, no problem. You have walls and that's all you need to make this project work for you. This smaller version of those door shoe organizers offers you a nice overview and storage for all your makeup. Double-sided and adorable, this project needs some sewing skills, but it's a nice easy project, that even beginners can do.
Tiered Makeup Organizer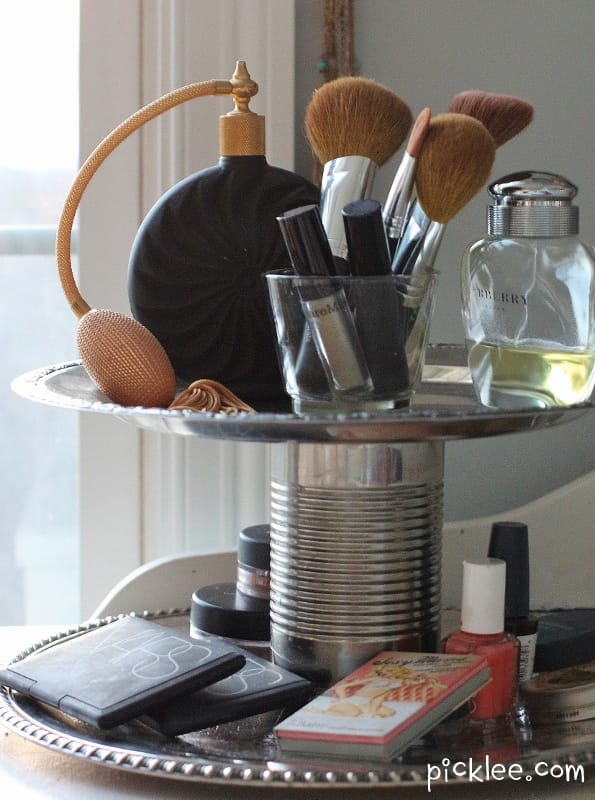 Another handy organizer you might already have at home is a tiered organizer. If you don't have one, don't worry, because making it is a piece of cake. In fact, you can use a plate and a cake stand to make it, or combine some other kitchenware and some other materials to set yourself with a space-saving makeup tiered stand.
Mason Jar Makeup Organizer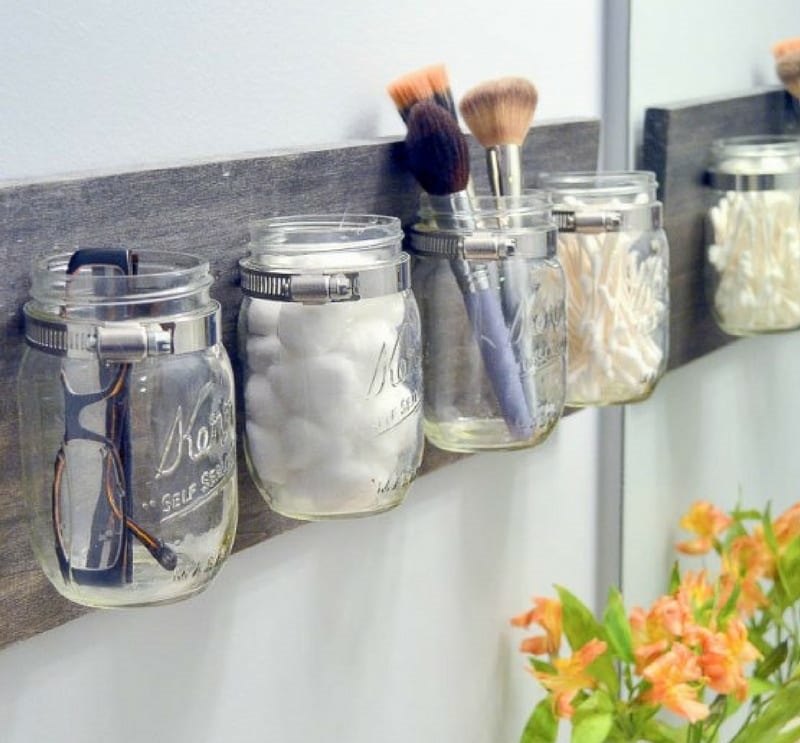 As crafters favorite repurposing material, we had to include the mason jar version of this project. With a few hose clamps, a piece of wood, and of course, mason jars, this is another idea for a hanging storage project that will be of use for you for more than just makeup.
Makeup Box For On The Go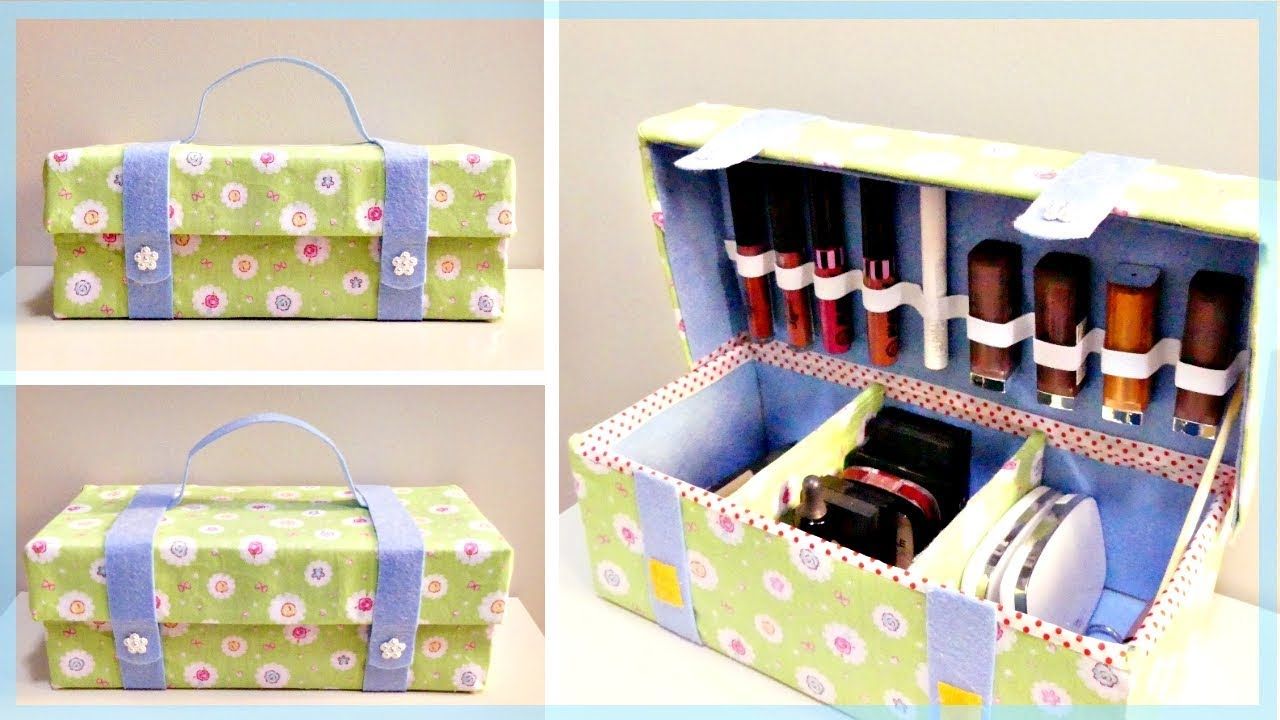 Sometimes you might have to take more than just your touch-up makeup kit with you and in those cases, you need to be prepared with a case (or a bo) like this one. It is adorable, practical, and it's so professional looking that no one would guess that it's actually an old shoebox.
Makeup Magnet Board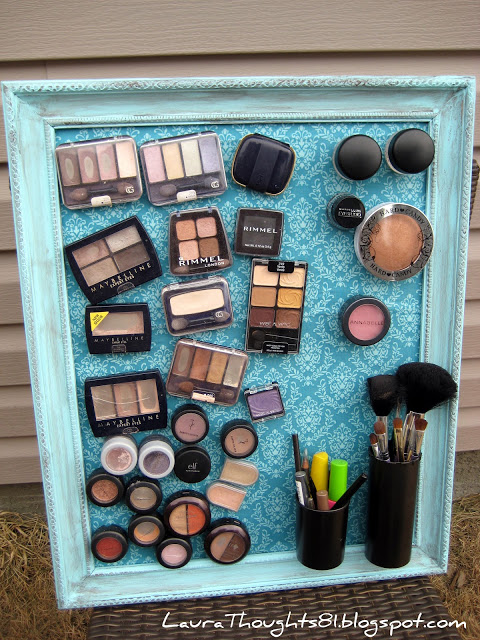 If you haven't heard or have one of these at home, then you need to make one right now. It makes all your makeup handy and keeping it in place is a breeze. No fumbling around searching for that one color. And if done right it can even serve as modern wall art… Sort of.
Ice Tray Makeup Organizer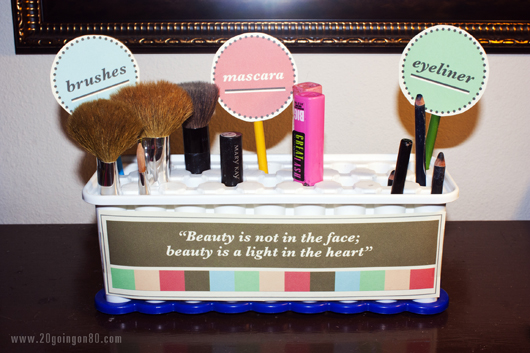 Cool and effective, the usefulness of the ice cube trays is highly underrated. Aside from making ice cubes, they make great cheap organizers for small objects and items, like buttons, sequins, sets… And if you get some of those longer ice cube trays used for making popsicles, you'll have a pretty decent organizer for your makeup brushes, eyeliners, and all thinner makeup products.
Fabric Covered Tin Cans In Wicker Basket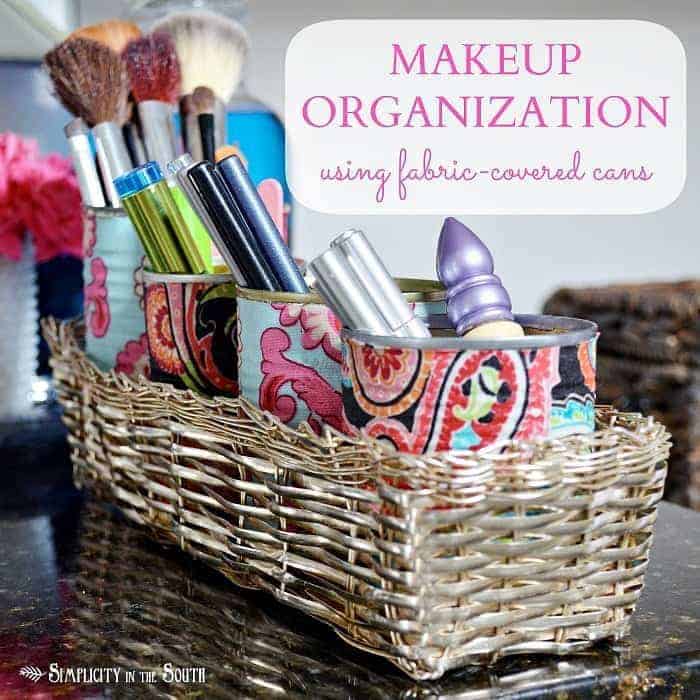 Tin cans are one of those neat items you probably have and would probably throw away. Don't. Get some fancy fabric and cover those cleaned up tin cans to get yourself some free makeup holders.
Spice Rack Makeup Organizer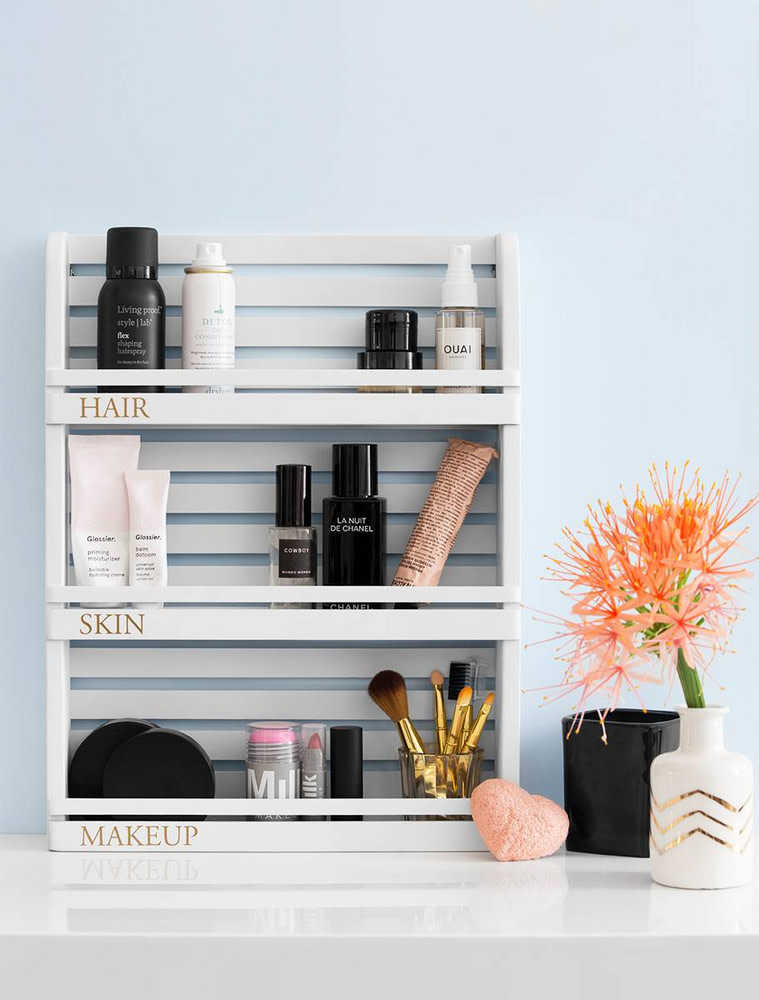 Are the projects so far a bit vintage or rustic for you? Looking for something just as effective but more modern? Then you need to check out this project. Can you tell that this makeup storage is actually some wooden spice racks? Yes, a couple of those and some paint is just about what you need to get makeup storage like this one.
Hanging Makeup Storage And Organizer
We end our list with a few buckets. Just buckets. Some cute stickers, decorations, hooks, and a tension rod, to get more than enough storage for your makeup in your bathroom, and by being on the wall, it is space-saving, handy, and almost unnoticeable. A triple threat.
That's all the projects we have for you for now. Were these ideas enough to motivate you to get your makeup collection in order? Which one would suit your best? Leave us your ideas and suggestions in the comments section below.