From strong to mild-scented, from rough to smooth texture, when it comes to soaps, women have a seemingly endless variety of soaps to choose from. It is the way the beauty market works. With the notion that women are more concerned about their looks and spend more money on beauty and toiletry products, we can safely say that the beauty industry is a more market that mostly targets women, resulting in a very small variety of men's toiletry products, even when it comes to soaps.
Times change though, and so do people and beliefs. While most men even today would pick whichever soap they came across in the aisle, it doesn't mean that they wouldn't have some preference if they were given more varieties to choose from as well as some insight on what are the benefits of each soap.
While we wait for the manufacturers to expand their men-targeted market, we can always make something special for the special men in our lives. Some men probably wouldn't mind trying out some new soaps and some might need a little convincing, with a sent and a name that will really get them excited about the soap, like the bourbon whiskey soap.
To help you non your way to make the manliest soap possible, we've gathered a list of 10 sure-win DIY soaps. Just keep in mind that soap making can be a tricky process and some of the recipes are not for beginners, but if you have experience in soap making, they'll love the suggestions we have for you today.
Let's get started.
Charcoal Facial Bar With Mango. Avocado And Babbasu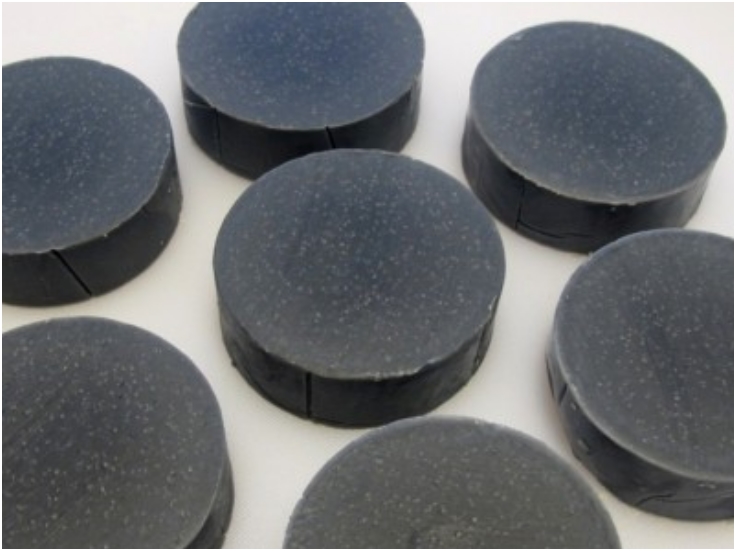 Getting men to admit that their skin needs just as much care as anyone else can be a bit tricky. So, it's time to get a bit crafty and sneak in all the moisturizing and nourishing ingredients like avocado oil and mango butter into a very manly and menacing-looking black soap. Men will love it and will never know just how beneficial that black soap will be for their skin.
Manly Bar of Soap With Coffee and Walnuts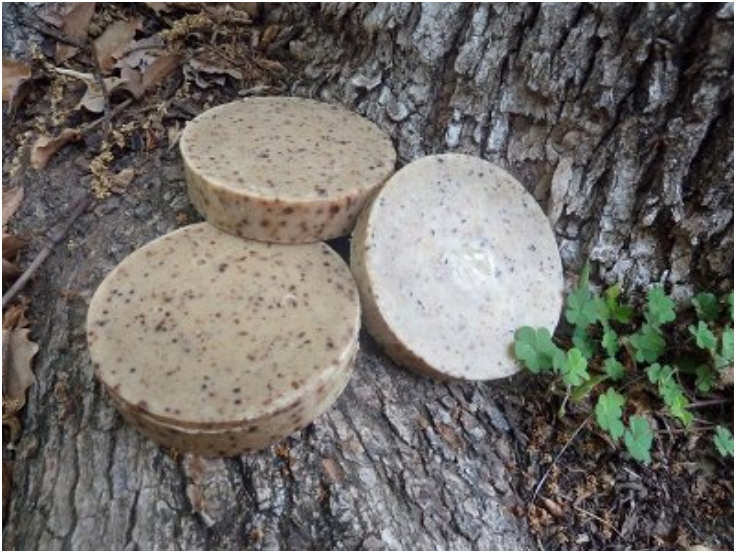 Exfoliation is very important for maintaining clear and youthful skin, but you won't find men rubbing their faces with different exfoliating products. They use soap. That's why you won't go wrong with this gentle exfoliating soap with coffee and walnuts. The scent is subtle, yet irresistible and the mild texture will smooth out even the roughest face.
Citrus Honey Scotch Ale Soap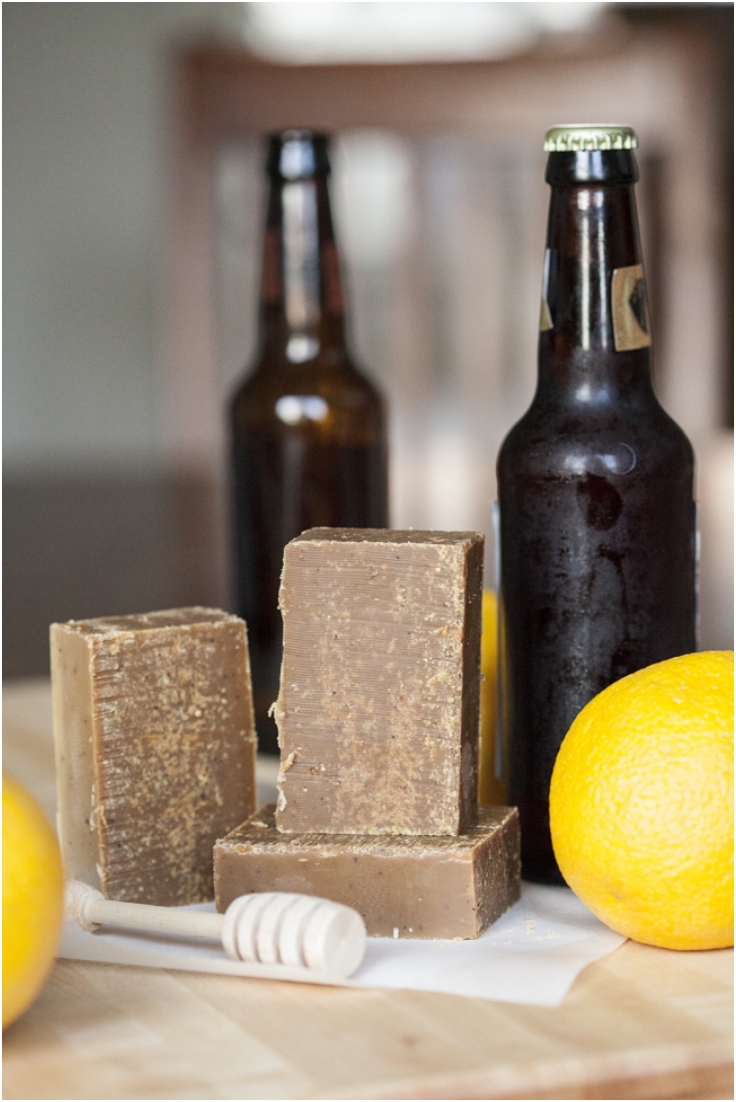 Honey and citrus are a very common combination in soaps, because of the soothing and healing properties of honey and the refreshing and skin-whitening benefits of citrus. And since it's such a common mix, we just had to include it in our list, but to make it more manly, instead of water, for this soap you'll use dark beer. Beer has its own set of benefits for the skin, making this soap extra good for the skin. And make sure to plan a few weeks ahead before deciding to give it as a gift.
Mountain Man Detox Soap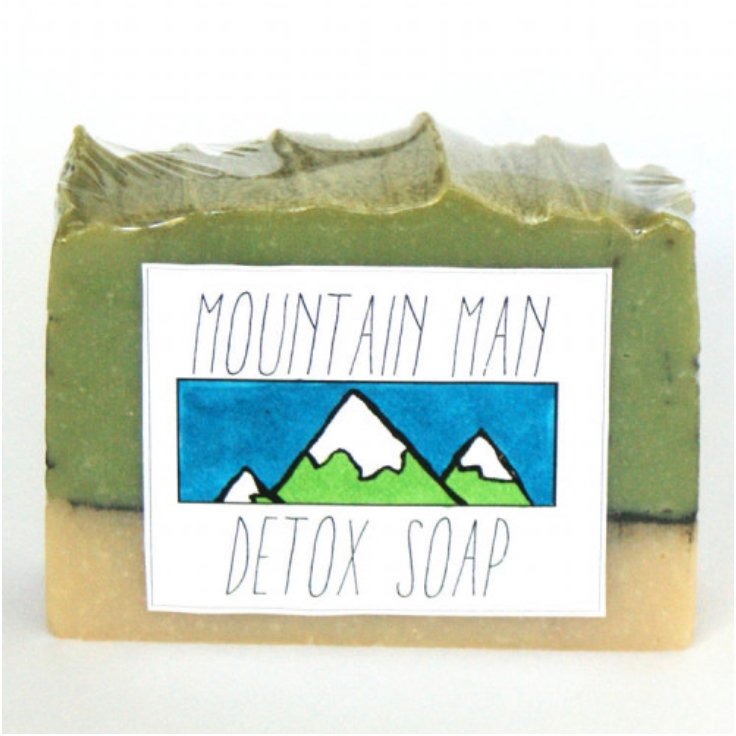 From time to time, each type of skin needs a bit of detox treatment, and while men are far less likely to complain about their skin problem, doesn't mean they're not bothered by it. Yet, you'll have a hard time convincing them to try out some gentle clay mask or any other facial treatment, which is why this french clay and activated charcoal soap will give them the care their skin needs without hurting their pride.
Black African Soap
African black soap. The name itself might be enough to convince some hardened men to give it a try. However, this traditional African soap has been around for centuries and it's well known for its many healing properties for different skin conditions. It might look a bit rough and unappealing, but it will give a new healthy glow to damaged skin for sure.
Hot Process Wild Man Soap
Hot process soap is most likely not something to try if you're a beginner in soap making, but if you're interested in giving it a go, then you can certainly start with this wild and sexy men's soap recipe. It contains almost all of the best ingredients for healthy skin and a few drops of some very woodsy scents like lemongrass, cedarwood and cinnamon.
Bourbon Whiskey Vanilla Bean Cold Process Soap
If your man prefers hard drinks to beer, then he'll love this bourbon soap. Made with cold process, it is not a bad project for beginners who have worked with lye but don't think that you need to buy a bottle of whiskey for this recipe. alcohol doesn't go well with soap making, so make sure you read the instructions carefully before proceeding.
Citrussy Beer Soap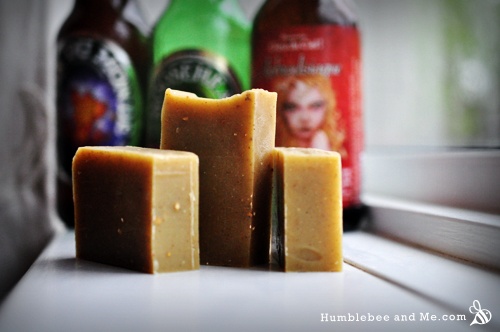 Most people will never make the connection between lard and soap. Fun fact: lard and tallow have been used in soap making since ancient times. Soaps made from lard are better for the skin in many ways and also give the soap some nice creamy lather. So even if your man is not too keen on the idea of using a citrusy beer soap, he might want to try it because of the beefy side of it.
Honey Sandalwood Soap Pucks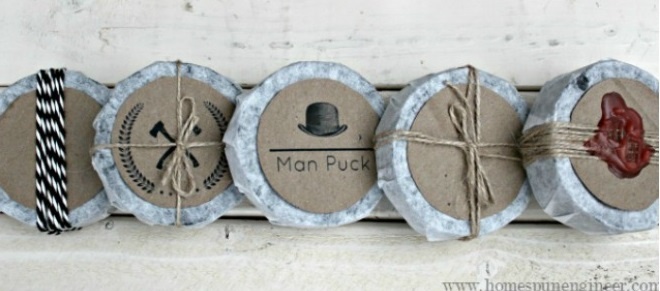 You can always sneak in some skincare for your man with a soap that not only smells manly but looks it too. These sandalwood soap packs are not too complicated to make, and if you're wondering how you'll get those perfect puck shapes, we have two words for you: pringles can.
Essential Oils Soap For Men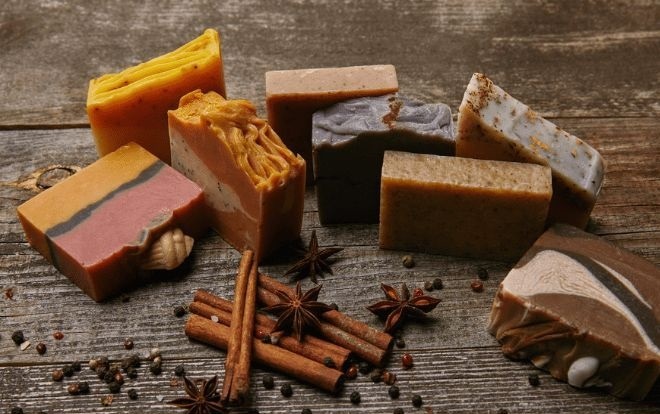 In the end, soap making is all about experimenting and ending up with something unique that your special someone will definitely love. If your goal is a nicely scented soap, then you can't go wrong with essential oils, and aside from the few combinations listed in this recipe, you're free to create your own one-of-a-kind scented soap as well.
That's all we have for you today. We hope we gave you some good and useful ideas for gifting the stubborn men in your life some TLS and skincare products that you'll know they'll use. What is your favorite manly soap? Leave us your thoughts and ideas in the comments