Work time can get tough on us. Although we can't change our work time and we can't change the fact that we spent most of our day working, you can still do a few things in order to make your stay at the office more comfortable and pleasing.
If your office is organized well and looks nice, you'll certainly be more productive and successful in getting all the work done. So try some of these effective tutorials, you sure won't regret it. Get ready to fully appreciate your stay at the office, in a well-ordered space. Have a great day at work!
File Folder Paper Organizer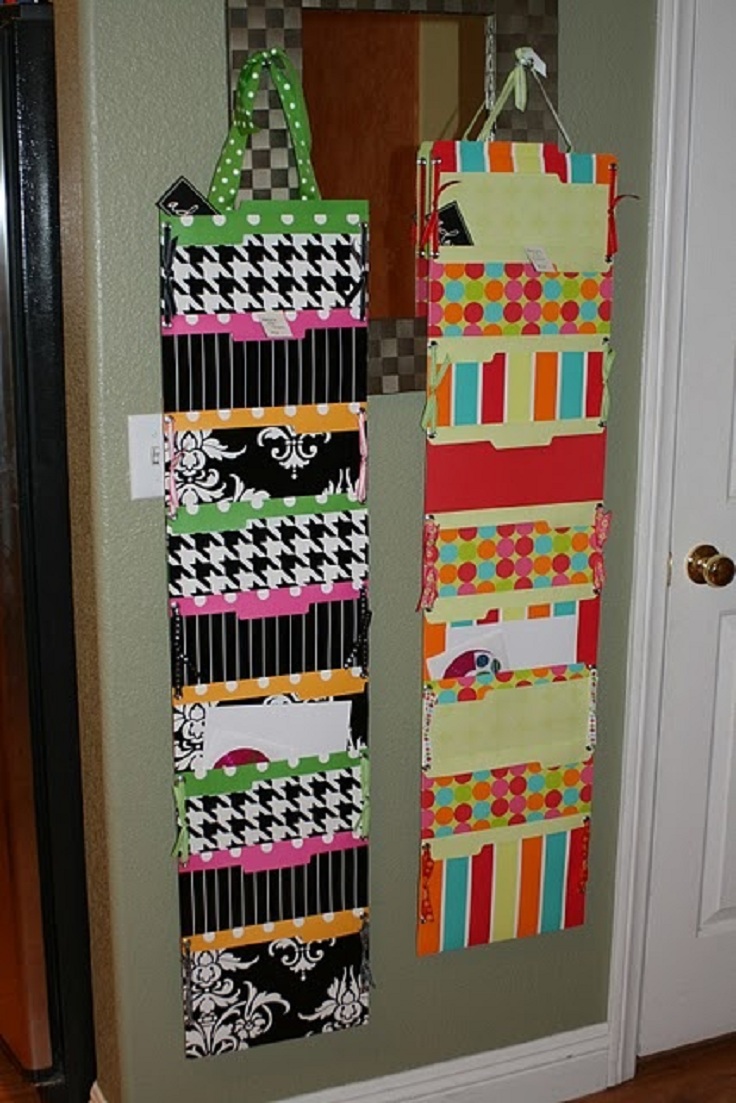 DIY Tutorial via remarkablehome.net
Is there any better way to organize the pile of files placed on your desk than these fun, practical, and colorful paper organizers? If you share our opinion, make one today and get rid of a messy desk once and forever.
Wooden Paper Holder Screwed to The Side of A Desk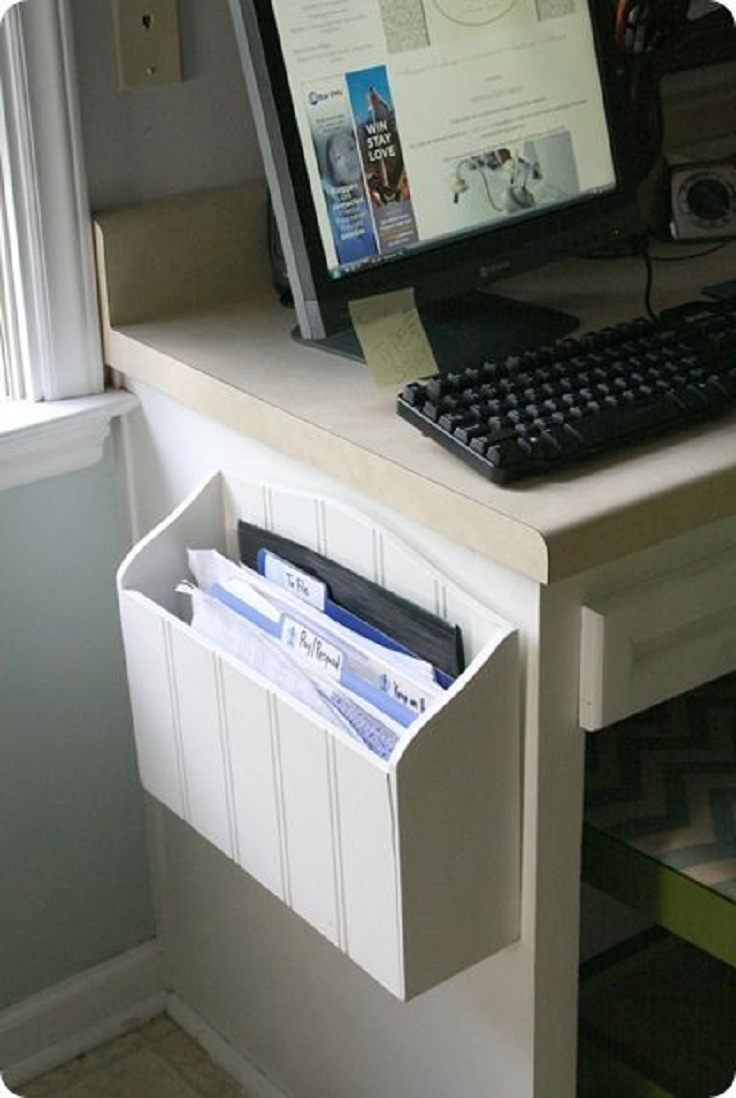 DIY Tutorial via 320sycamoreblog.com
If you can't afford to be getting up from your desk anytime you need some file, this wooden paper holder will save up a lot of your time. And no matter what you need you'll have it right on your desk.
Paper Pocket for Loose Wires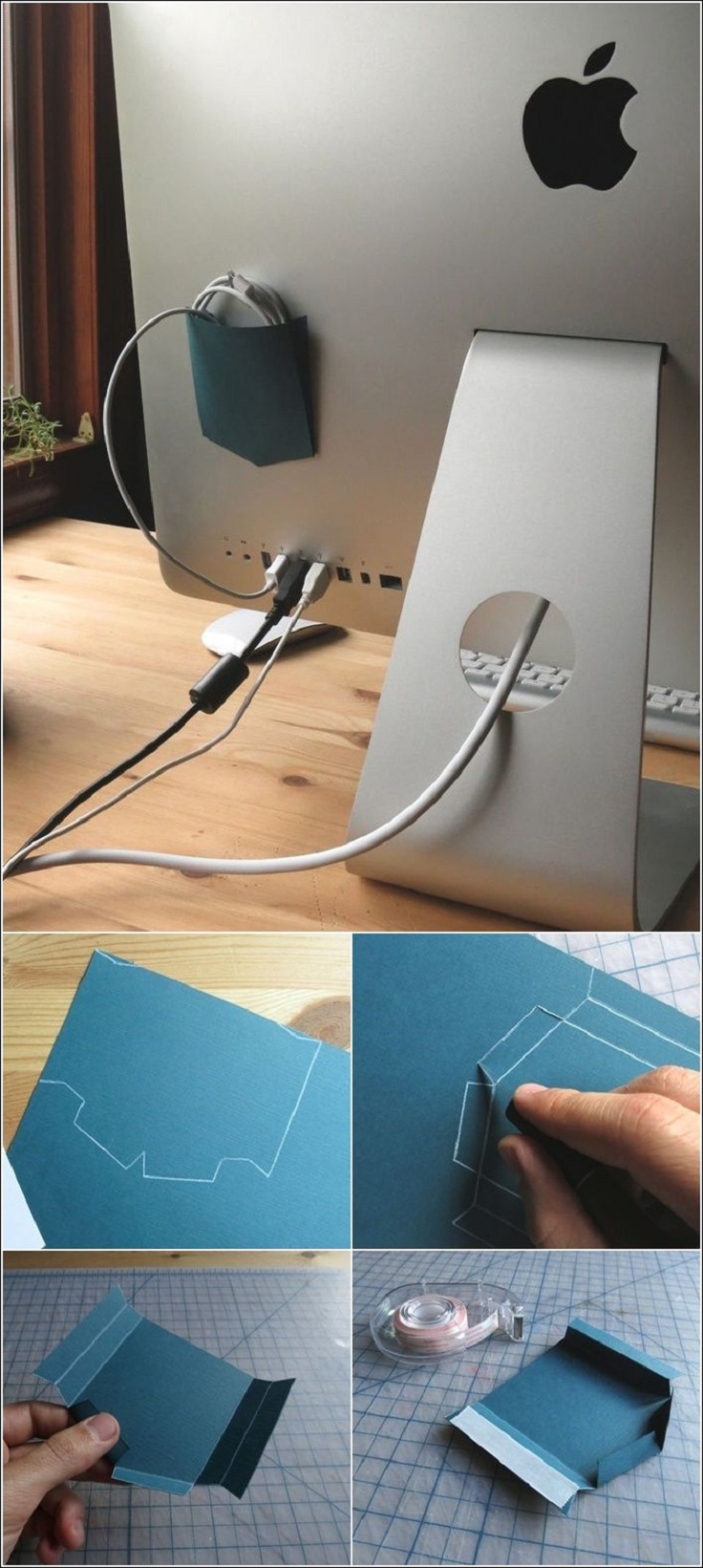 DIY Tutorial via justimagine-ddoc.com
If you're tired of tangled wires around the office, here is one simple and practical way to keep them in place. You'll surely avoid the disorder of any wires again.
Glass Jars as Pencil Holders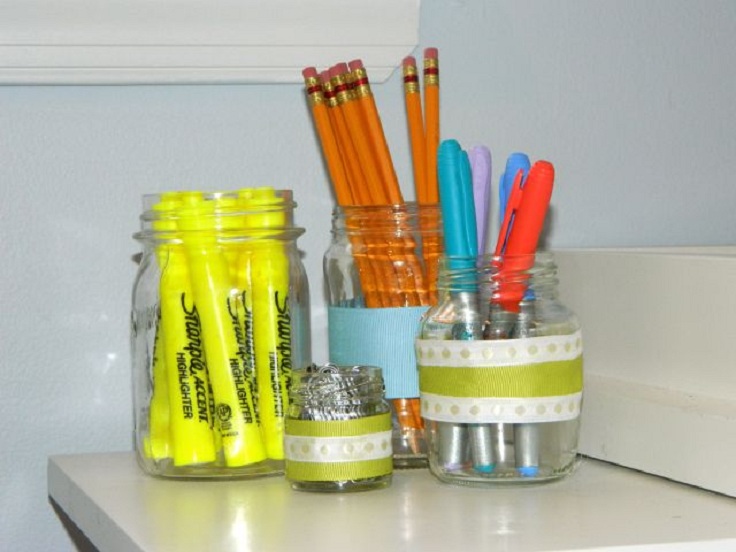 DIY Tutorial via keepitneat.wordpress.com
What a better way to use all those empty glass jars than making them your own pencil holders. You can pretty them up by coloring them or decorate them with some cute patterns.
Elastic Notebook Organizer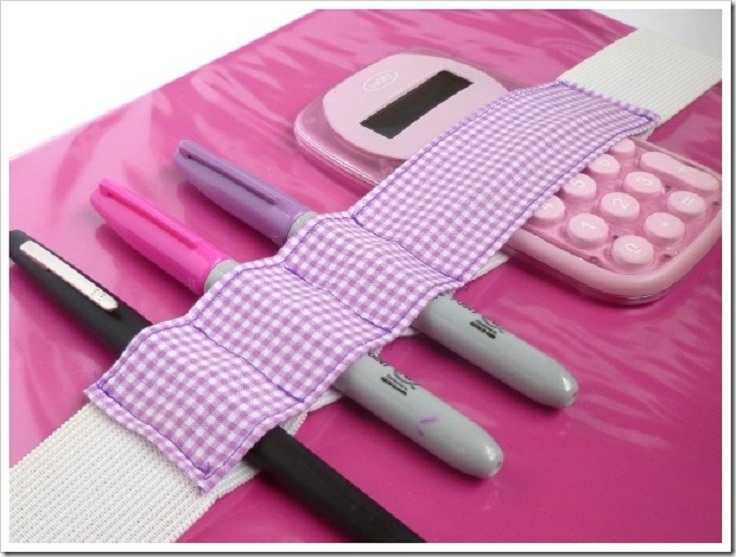 DIY Tutorial via abernathycrafts.blogspot.com
The elastic notebook organizer will keep you from losing your essential stuff for work. You'll find this very accommodating and workable.
Letter Bin Organizer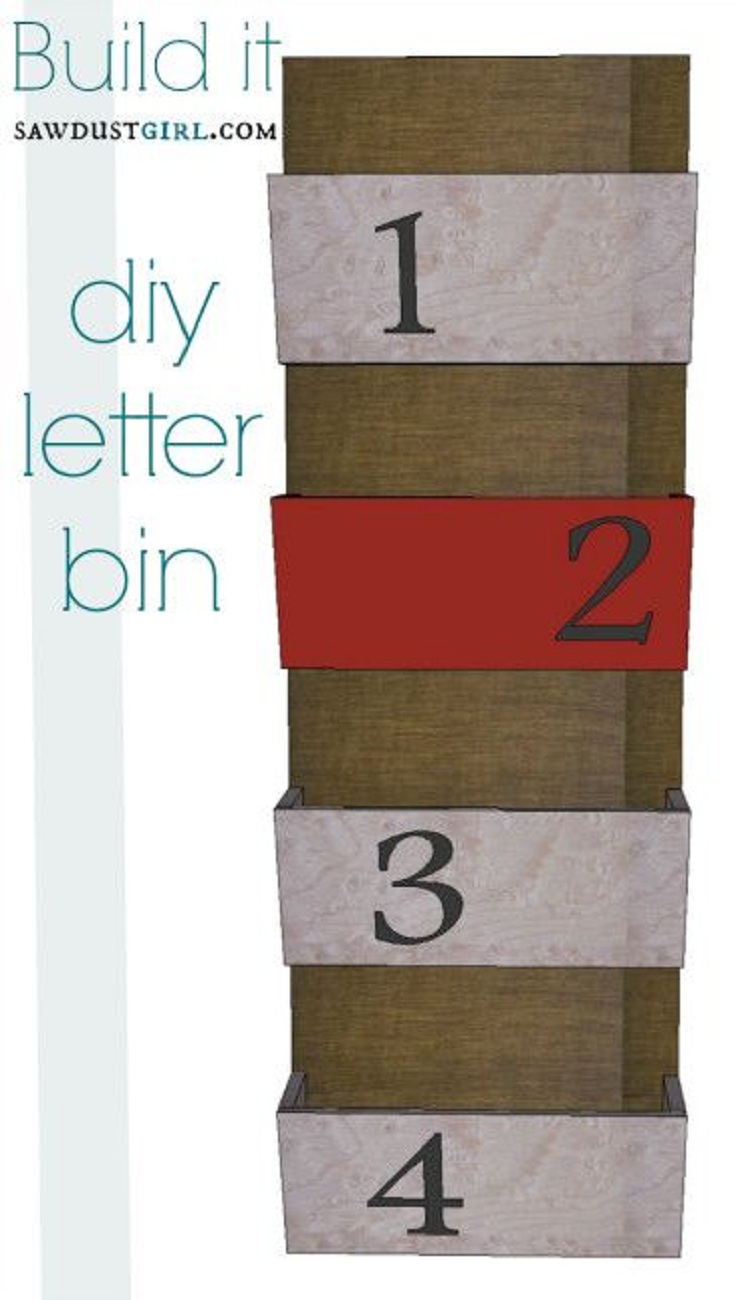 DIY Tutorial via sawdustgirl.com
If by any chance you keep on mistaking the bunch of office letters, there is a way to organize them. Effortless and uncomplicated you won't feel remorseful for making an organizer like this one.
Hanging Notepad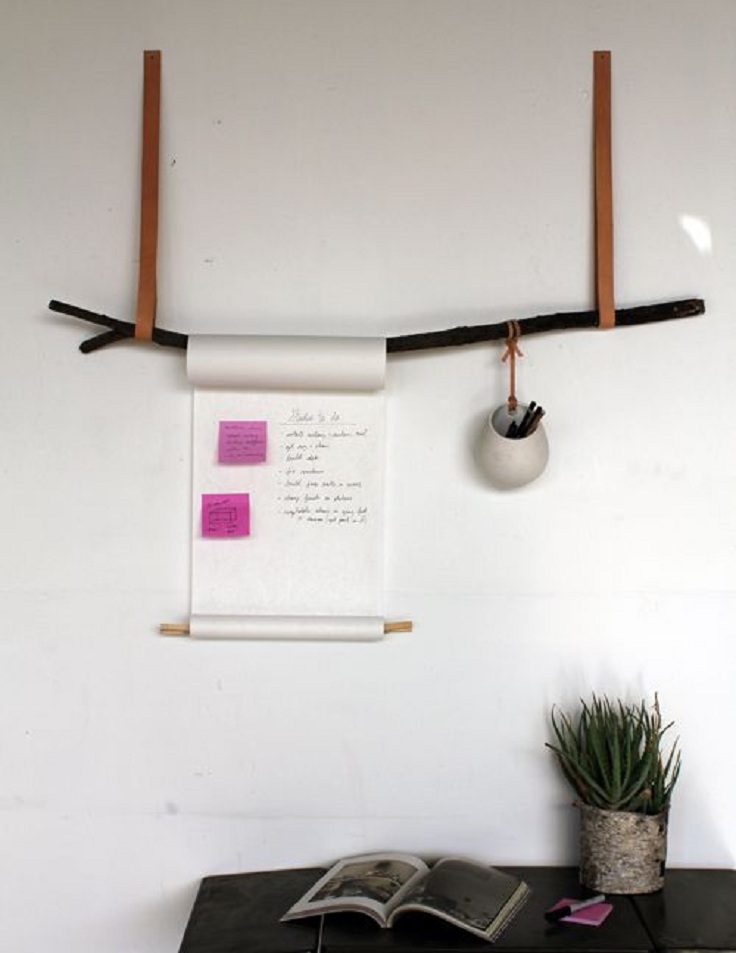 DIY Tutorial via designsponge.com
This hanging notepad is the perfect embellishment for keeping your thoughts organized at all times. The other good side of it is that it looks magnificent, your co-workers will be so desirous!
Mini Office Supply Bookcovers Made Out of a Matchboxes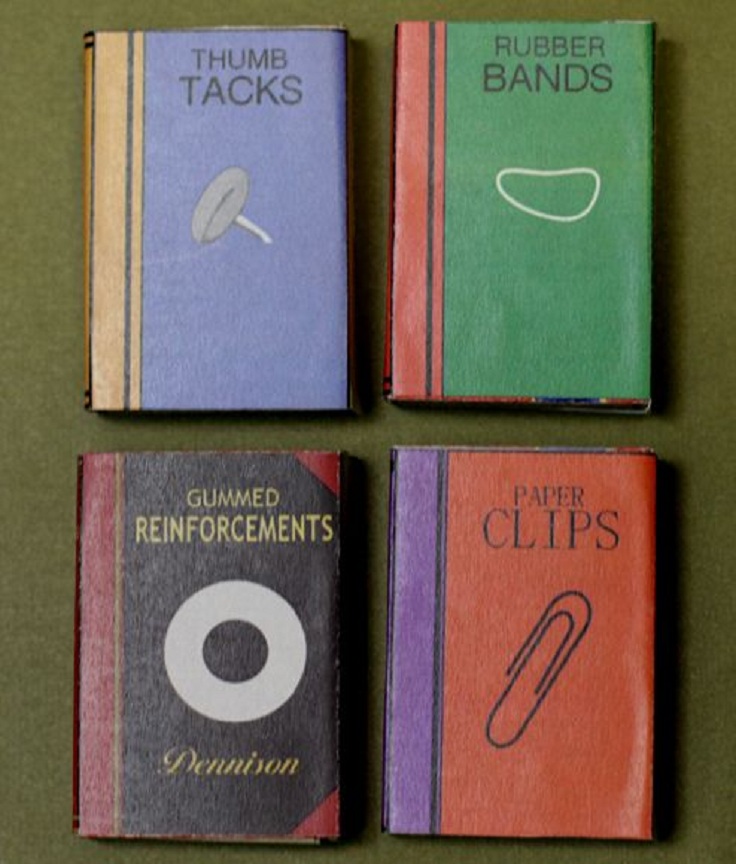 DIY Tutorial via dollarstorecrafts.com
No more wondering about where you've put the paper clips, the rubber bands or any of the other office supplies. With a little creativity, you'll get this unique storage.
Cardboard Organizer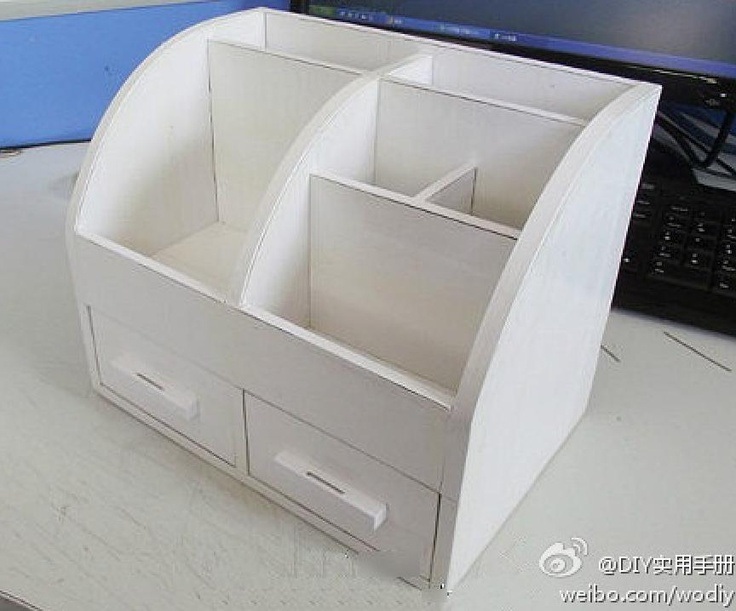 DIY Tutorial via buenobonitoybarato.com.es
Who said that you need to waste lots of money in order to get a good office organizer? Well, they weren't right, because now you can have the best-looking organizer, with lots of space by using cardboard only.