Pets are considered as part of the family, with pet owners loving and treating them as their children. Therefore, it comes as no surprise, that occasionally they want to dress them up to match the pet's personality. Pets in most cases would go along with this dress-up that makes their owners so happy, but for most of them, wearing clothes is uncomfortable and never get used to them. One thing they do get used to is wearing a collar. Be it cats or dogs, the collar is essential for pets because it's the one thing that not only helps during their walks, but it's where their name and information are usually placed in case they get lost.
Therefore, collars can be used as means to bring out your pets' personalities or to dress them up with minimal discomfort. For special events or holidays, or just for fun, there are plenty of ways to customize or create your own unique collar for your pet. Since there are several ways to go about this, we offer you 10 adorable and stylish pet collars you can make for your pet today without spending a ton of money.
Let's have a look at some sweet DIY pet collars.
Rainbow Paracord Dog Collar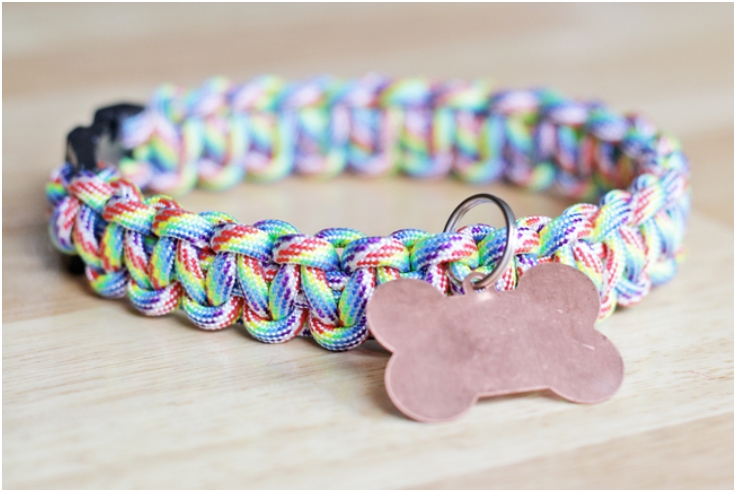 Let's start with something pretty simple. No sewing skills required, just some basic weaving. With a parachute cord, in the color of your choice, you can follow the steps and make this intricate-looking collar for your pet. Another idea that is absolutely cute, is to make a matching bracelet for yourself using the same technique, but different type of rope or cord. Twinsies.
DIY Studded Doggie Collar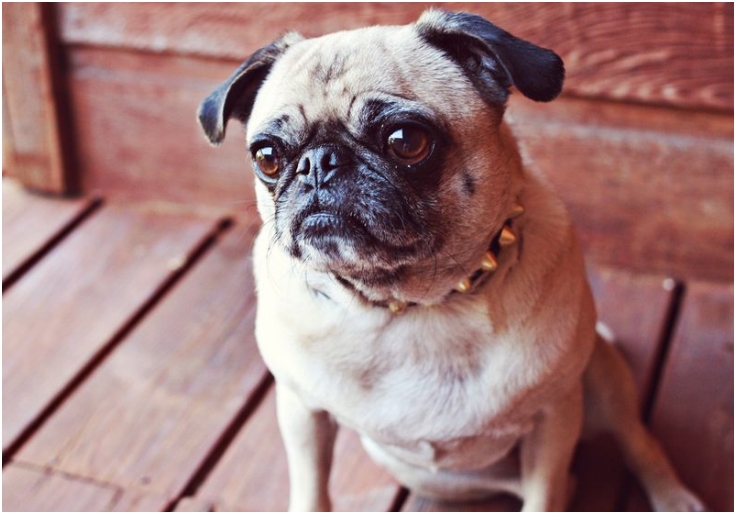 People usually choose studded collars because of their style and because they make their dogs look tougher (which doesn't have to mean that the dog itself is mean). Making a studded collar is pretty easy, just make sure not to get to big studs, since they might poke your dog while wearing the collar.
DIY Christmas Cat Collars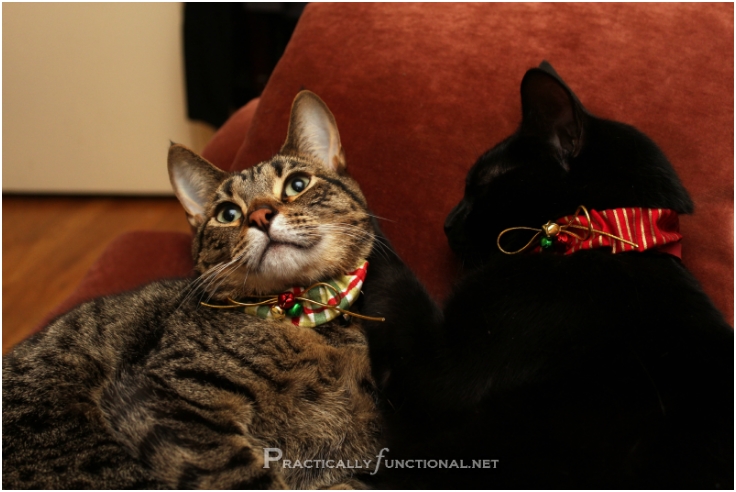 We always want to include our pets in the holidays and the festivities of the season, and there's no greater holiday than Christmas. Make these adorable and festive collars for your dogs or cats and have a jolly time.
Friendship Lether Collar
Here is another easy idea that you can recreate for yourself as well. This time almost no braiding skills are needed, just wrap an ordinary collar with pieces of different colored embroidery floss and create your own pattern. Its fast and easy and, again you can make a matching set for yourself as well.
No-Sew Cat Collar With Bell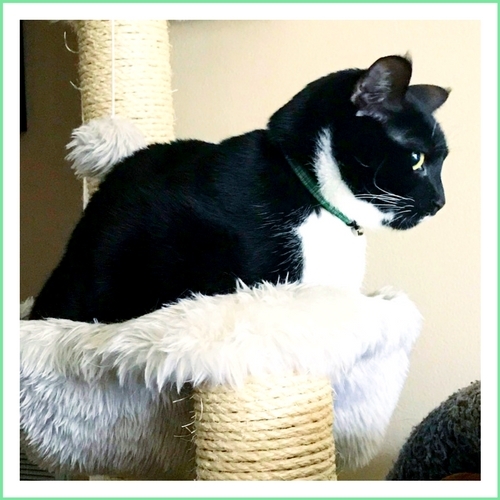 Cat owners know very well just how sneaky cats can be, which is why most prefer their cats to wear a collar with a bell, so we can tell where they are most of the time. This no-sew collar for cats is light, thin, and very easy to make and customize to your taste.
Dog And Cat Dapper Collar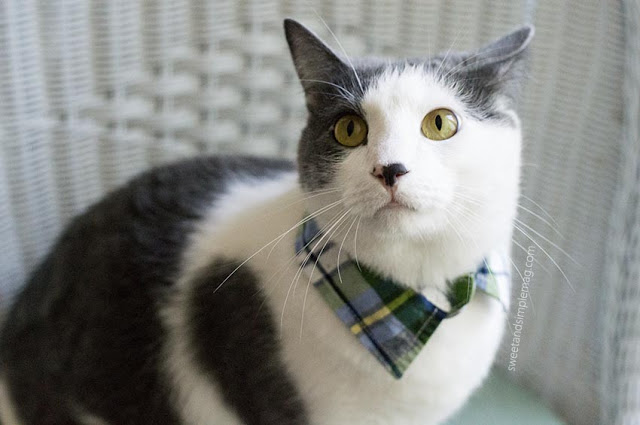 There are always occasions when we like to dress up and look our best, and having our pets look as dapper as us is always a precious sight to see. This dress-shirt collar is incredibly simple to make. Just cut out the collar from an old dress shirt and adjust it to the size that'll fit your pet. Dressed to impress in a matter of minutes.
Adjustable Easy Sew Collar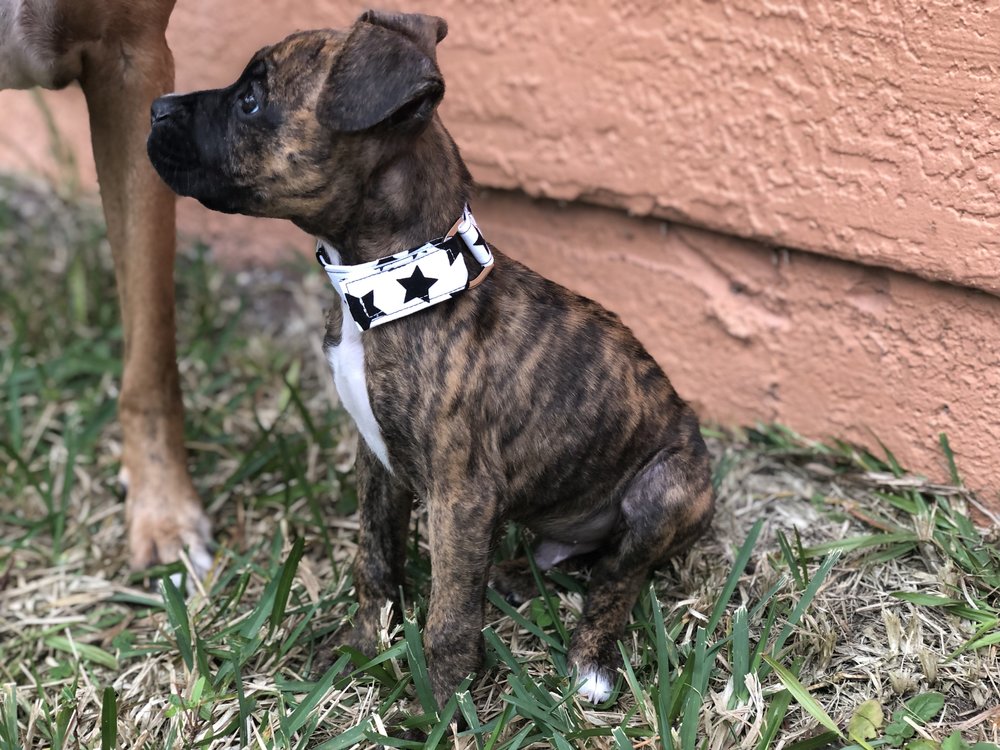 Before your pet gets accustomed to wearing a collar, you have to stick with one and not change or replace it at least for some period in the beginning. Bu, puppies, and kittens grow pretty fast, so the best solution here is to have an adjustable collar. There are plenty of such collars on the market, but if you want your pet to stand out with its collar, then you can always try and make this fun adjustable collar for your yet-to-be trained pet.
Bandana Collar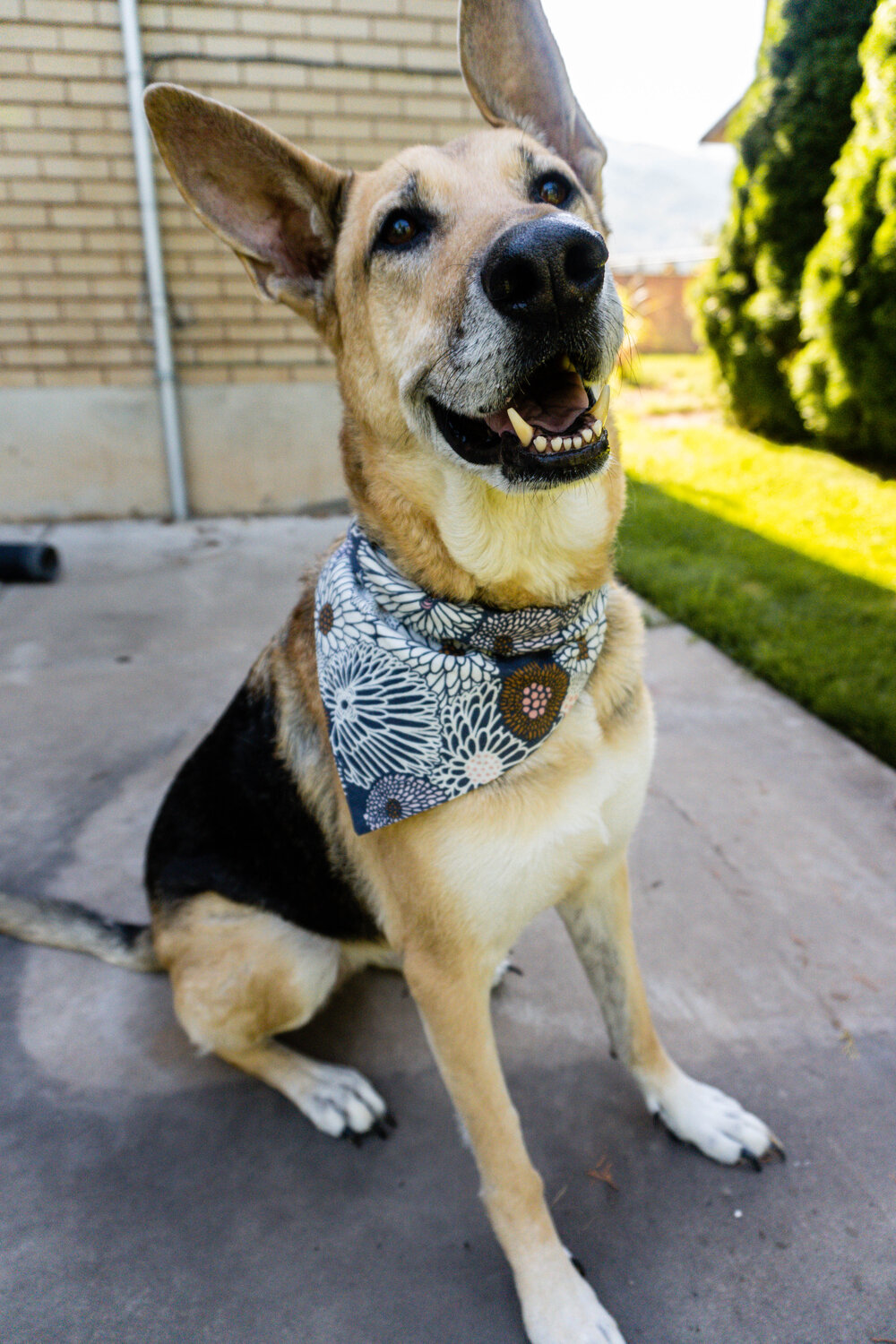 The bandana is a classic cool pet collar, but when you tie a bandana to a pet, it often gets untied, it moves around and the know can bother the pet. Incorporating the bandana into the collar itself is a sure wy to keep that bandana triangle always in place and neat without having to readjust it in any way.
Bird-Safe Cat Collar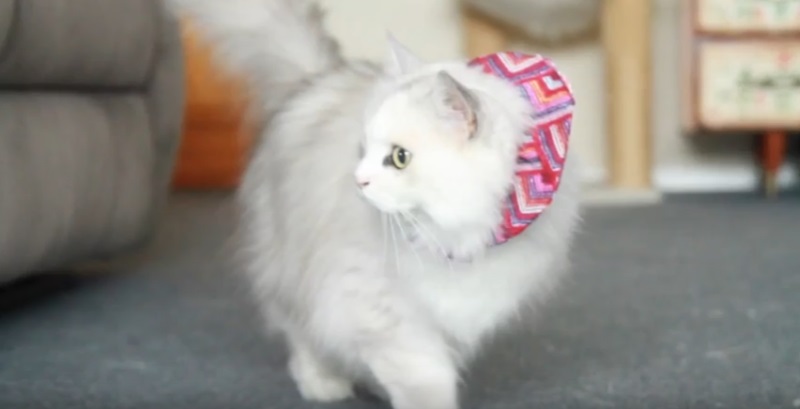 Even the laziest and most docile cats can occasionally surrender to the hunting instincts and jump on a bird if it comes too close to it. This bird-safe collar won't prevent your cat from chasing down birds, but it will send a signal to the birds not to come too close. You need to choose bright colors for this collar and it does look big, but it is pretty cute in its own way and it will keep the birds safer.
Leather LED Dog Collar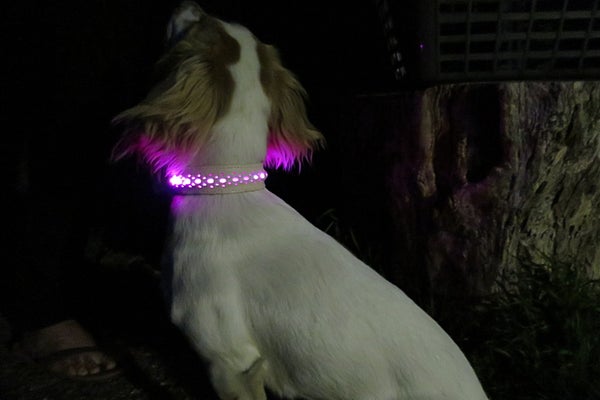 Pet owners who love taking late-night walks with their dogs will love this project. An LED collar that can be turned on and light up your pets, making sure you can always find them in the dark. The color of the LED lights and the design of this collar is, as always, up to you.
That's all the lovely pet collar tutorials we have for you for now. Which one would you like to make for your darling pet? Share with us your thoughts and ideas in the comments.