Let's make happy our best friends from another race! We are the persons that they love the most, so we should return their unconditional love and make something for them. No matter if you have a cat, dog, fish, or hammock, here is your opportunity to take a little of your time and effort and create something with your own hands for them.
In this post, you will find 10 amazing ideas with an explanation in the links below the pictures on how to make them step by step. We are sure that you and your pets will enjoy them to the maximum and will have a lovely time together! Our mission on this site is to inspire people, so get inspired by this post and start working your magic.
Good luck and have a lot of fun!
1. Modern Pet Crate Coffee Table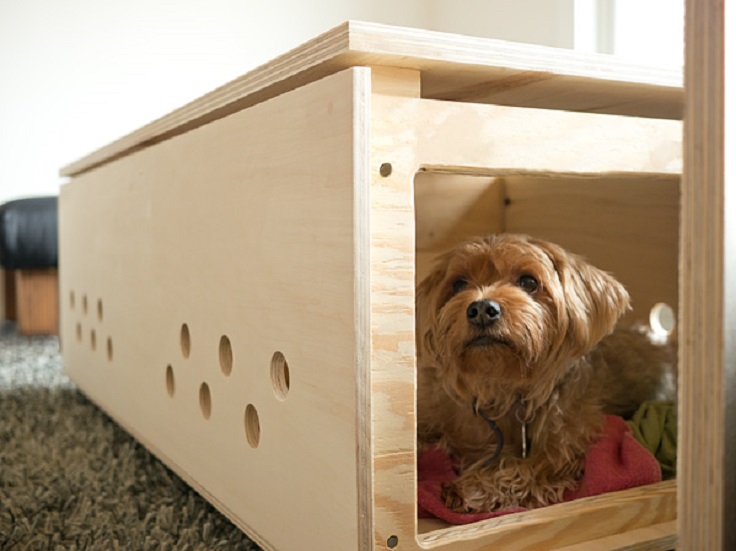 via blog.hgtv.com
Make your pets crate a coffee table! This is a great way to make one thing serve you for more options than just one, so if you don't have a lot of space in your home, this is a great way to save your space and be unique.
2. Crocheted Cat Bed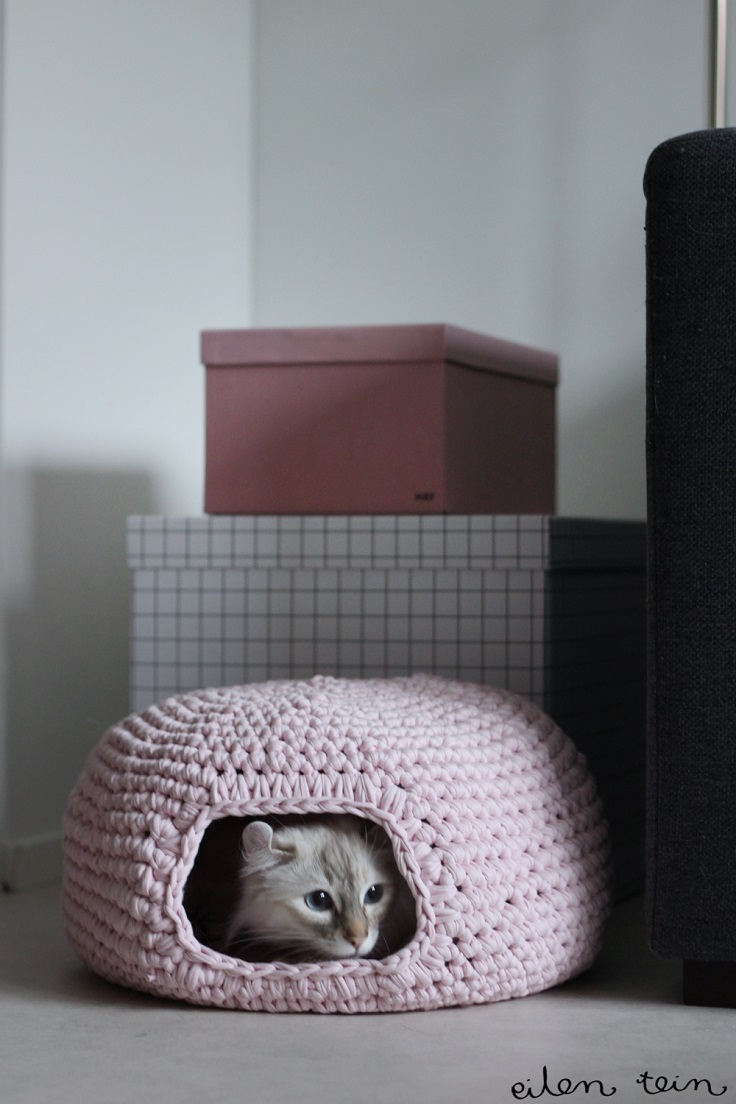 via eilentein.com
If you are a fan of crochet projects, you will probably love this one because its dedicated to the cute little cats. Get your needles and work the magic through your fingers.
3. Recycled Card Board Kitty Pad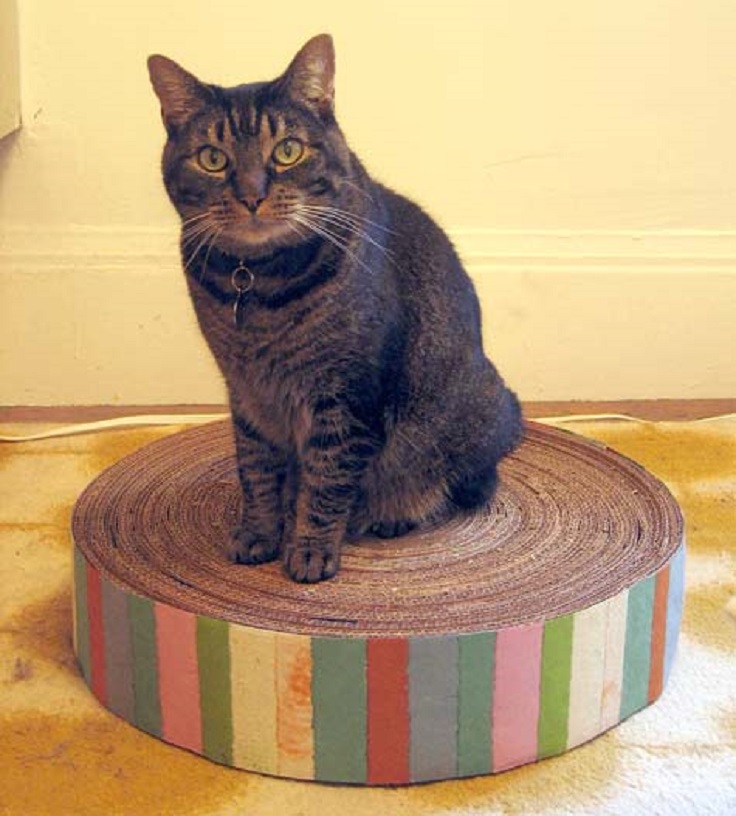 via designsponge.com
Cats just love their pads and climbing from one to another. So if you think this one is cute and will suit your cat, then open the link to find out exactly how to make it.
4. Pet Pouches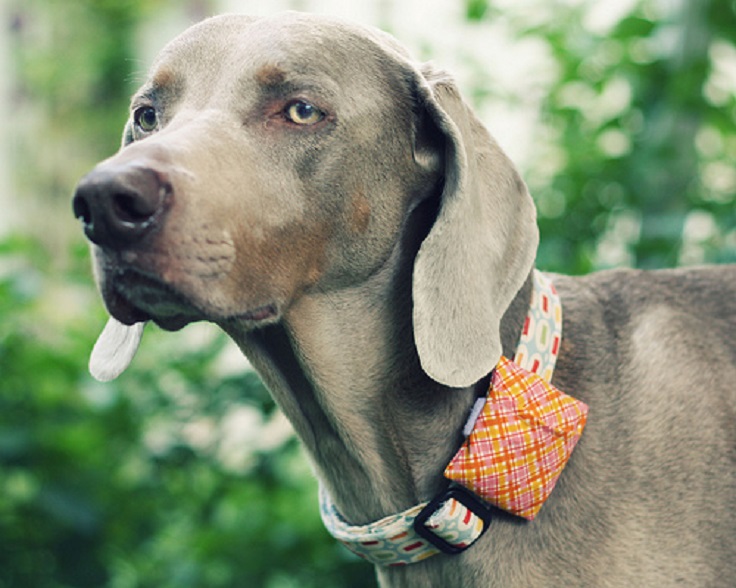 This is a great way to place your plastic bags when you take walks with your dog because, let's face it – it is something that can be easily forgotten. So, if you make this little baggie and attach it to your puppy's necklace, this problem will stay in the past!
5. Pocket Pet Fleece Hammock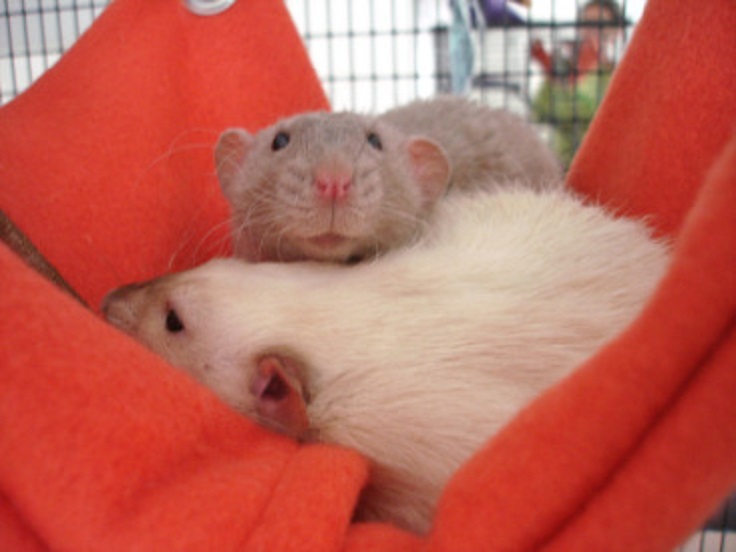 via craftnectar.com
If you own one of these fluffy little buddies, take a little of your time and make this cute pocket which he will most certainly enjoy very much.
 6. Cat Bed From Old Table
When you turn your table upside – down, you will get a whole new perspective. Literally! If you have some little table sitting in your garage, you can repurpose it and make it bad for your cat or dog. Find out how on the link!
7. Gumball Machine Fish Tank
We loved these machines as kids, but now they are not in such good shape as they were. So, if you can get your hands on some of them, try using it as a tank for your little fish! It looks so cool and refreshing.
8. Pet Bowl Stand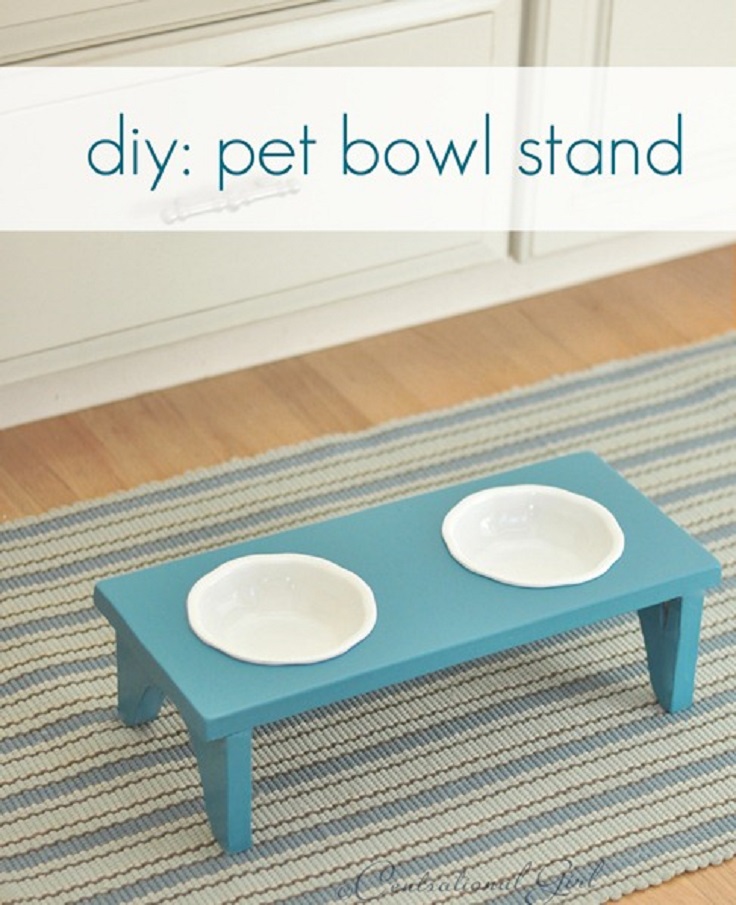 Sometimes it happens when you put your pet's food in the bowl to pour the whole thing on the ground while eating. To prevent that from happening, we give you this amazing idea: make a holder for your pet's bowl. On the link, you will find the instructions.
9. Crocheted Mouse Toy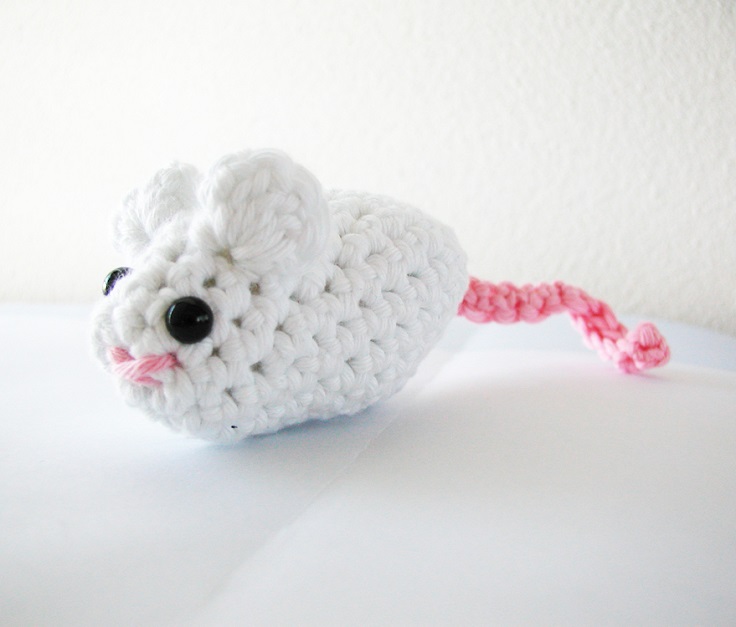 via annemariesbreiblog.blogspot.com
Cats love mouses, even the crocheted ones! So if you are ready to tangle your fingers with some new and fun crochet project, open the link and start making a new game for your cat.
10. Pet Bed Out of an Old Drawer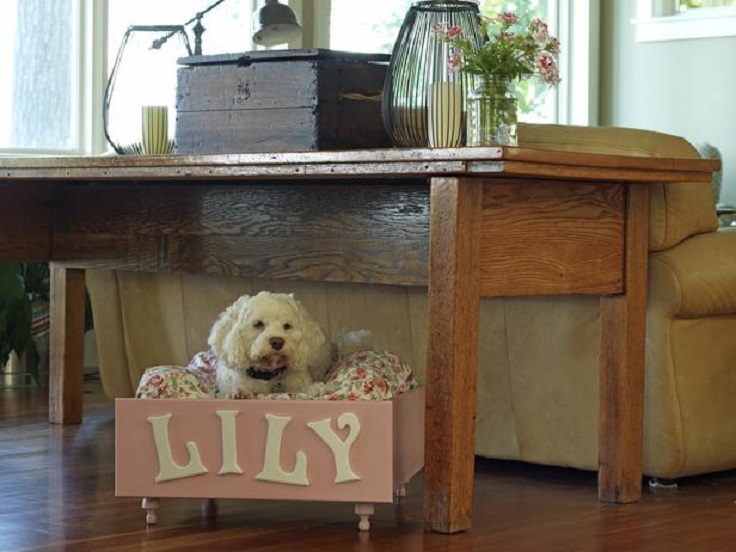 via diynetwork.com
Don't throw away your old drawers, because they can be reused in some useful ways indeed. Look at the picture and just imagine your pet laying in its own "drawer-bed" that has saved you money and also recycled a ready-to-throw drawer. Amazing, right?