Today's post will introduce 10 pretty DIY headband tutorials to you. These tutorials can enhance your collection of accessory. You can make these adorable and stylish headbands for your family and friends following the DIY craft projects. All the projects are easy to do, and you can finish your crafts within minutes.
When we see the great DIY headband tutorials, we can't wait to try to make some headbands for you or some friend's birthday gift. If you want to enrich your hairstyle, you can make a headband by yourself step by step.
Our hair is getting super long, and these headband tutorials were beneficial for us. We found headbands very stylish and fancy. Even if your hair is messy, you can still put a headband, and you will look gorgeous. Look at these headband tutorials and make your own. Hope the tutorials can help you. Get inspired!
Mirrored Headband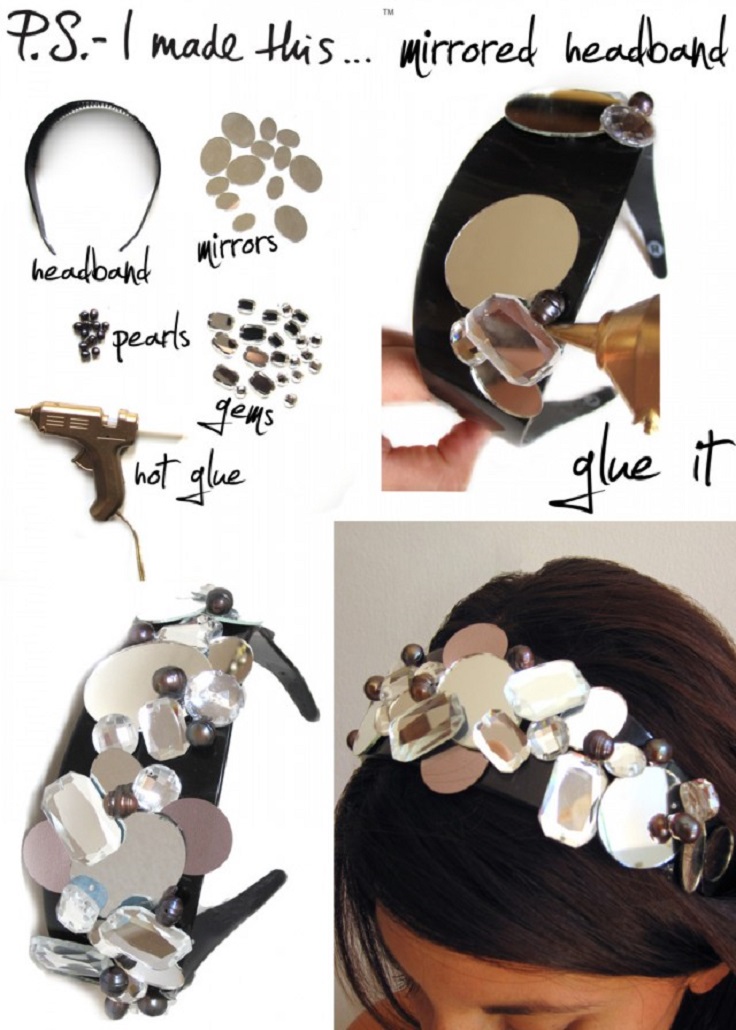 Grab a thick headband, assorted gems, pearls and mirrored details. Use hot-glue to secure and embellish. Create a random and sporadic look, and remember that haphazard a happy DIY! Have fun piling onto the headband until you are satisfied with your mirrored creation.
Necklace Headband
With the help of a stretchy elastic hair tie, your favorite necklace can quickly transform into a new hair accessory. Plus, the best part is that you can still wear it as a necklace too. We tried this trick on a handful of old necklaces and even a few pieces of gold chain and loved the way they turned out. Follow the easy steps to make your own!
Jewellery Headband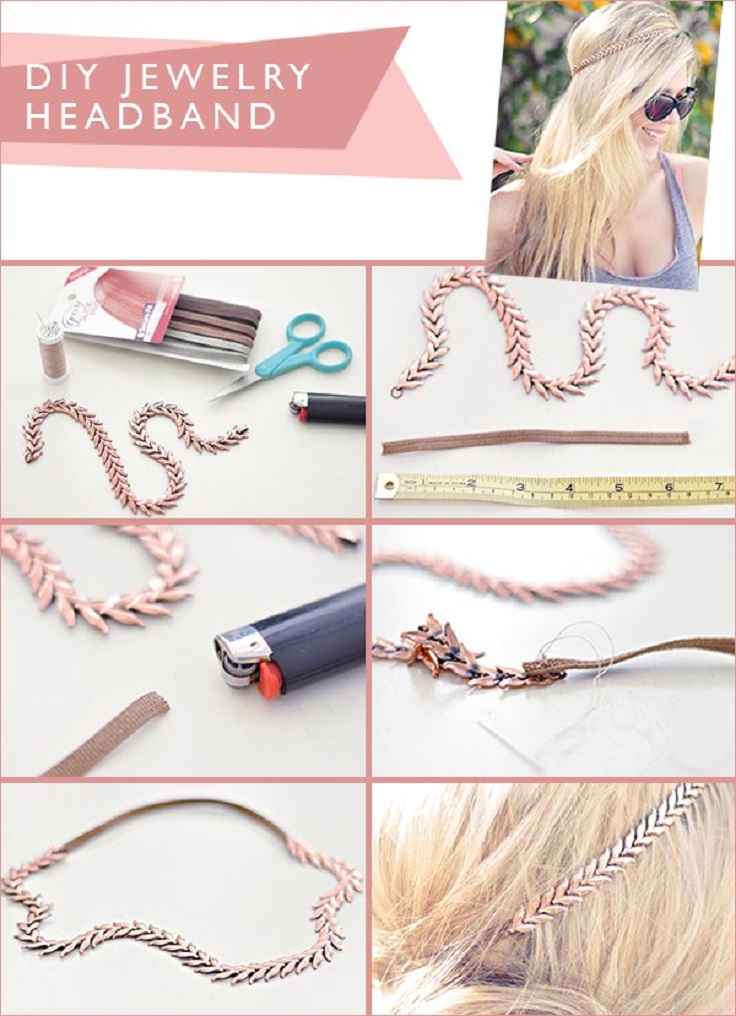 via blog.botkier.com
One of our favourite trends this season is hair jewellery. We have seen many stars rocking this feminine look on the red carpet this year. Recycling scrap chain or using a broken necklace is a fun and exciting way to make your favourite hairstyle sparkle!
Flower Headband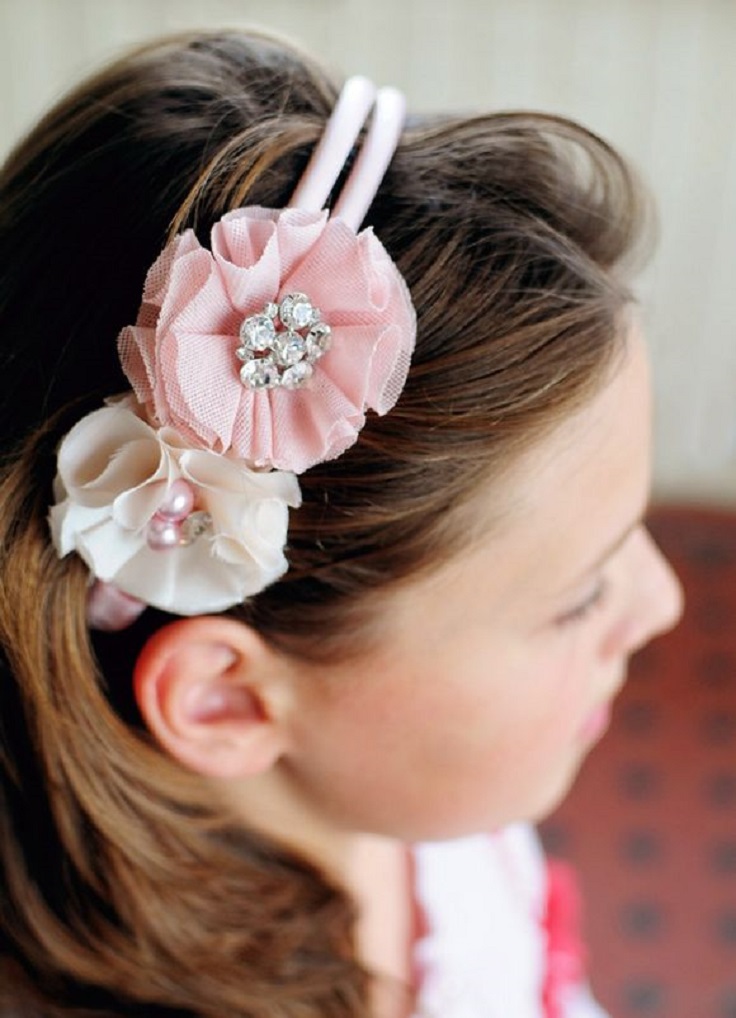 via gomakeme.com
Flowers in the hair, how girly! You can increase your estrogen levels too by making these jewel-encrusted fabric flowers in minutes and glue to a headband for the latest look. It only takes a few scraps of fabric, glitzy buttons, glue, needle, thread, and time, and you've got the current look for a fraction of the price.
Criss – Cross Headband
Take a long strip of fabric (preferably some stretchy fabric). Position the middle of the fabric strip at the base of your neck. Cross once! Cross twice! Tie ends together at the back!
Workout Headband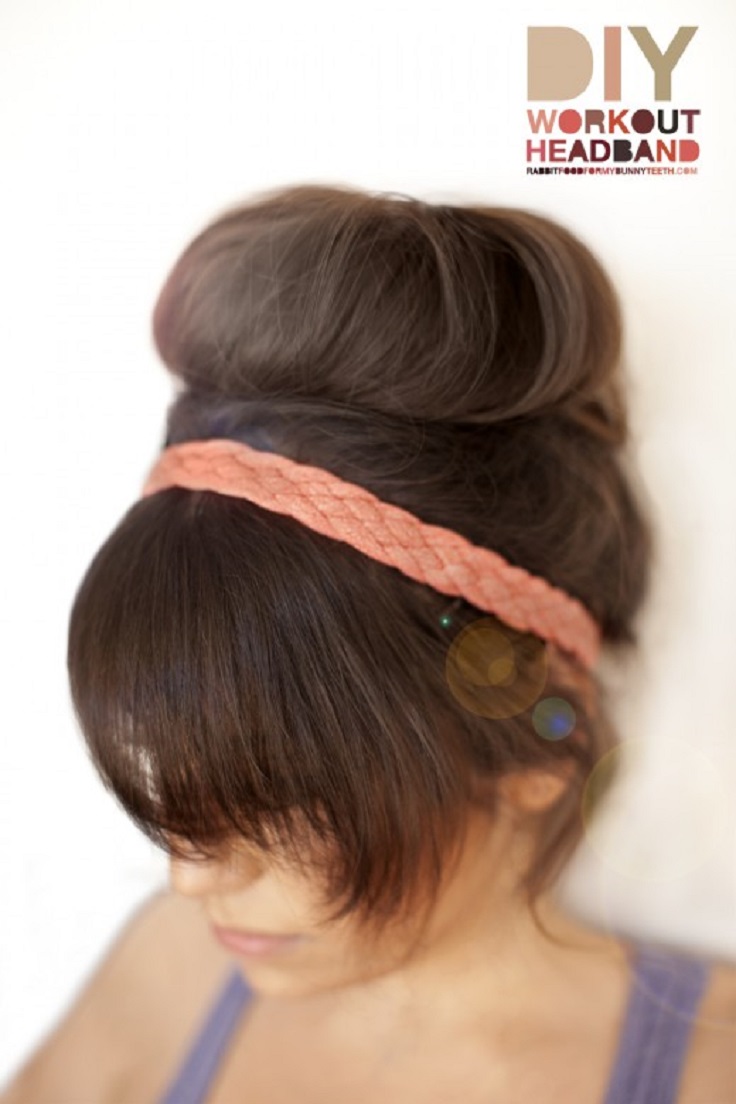 Keep your bangs or little wispy hairs out of your face during an intense sweat session, or hit the yoga studio in style with this super cute five-strand braided headband!
Double Strand Headband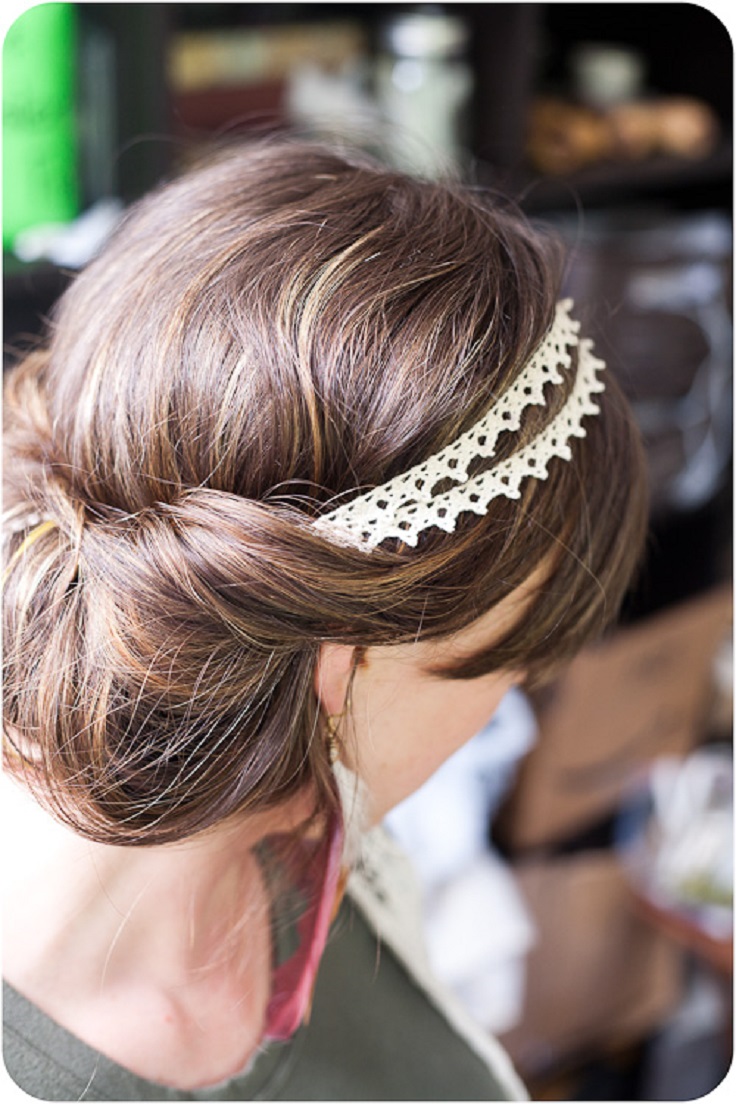 We leave us this way because usually, the elastic and stitching are hidden by the hair. However, if you want it to have more of a finished off look, you can hot glue ribbon around the area where the lace and elastic are stitched together.
Anthropology Inspired Headband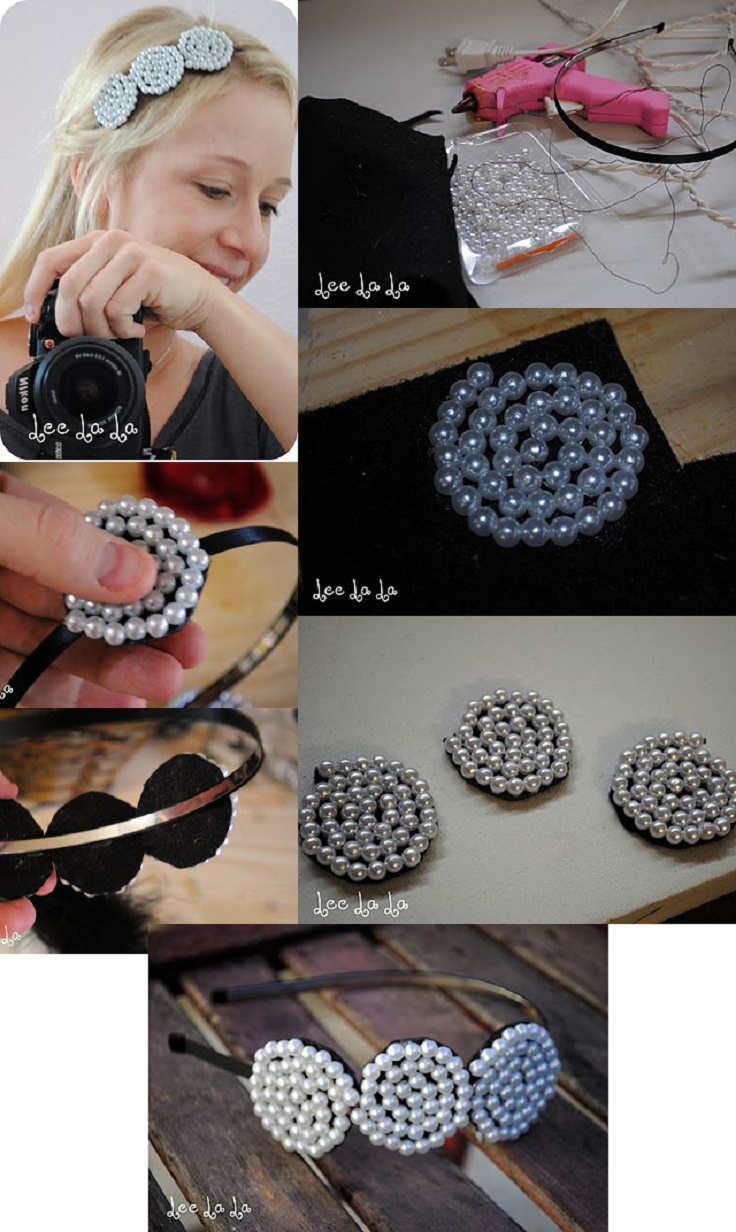 via leelala.net
Once all your pearls are strung, secure the end with another double knot. You will then place a circle of hot glue onto your felt. You will begin wrapping your pearls into a bull's eye shape, making sure all pearls are glued down onto the felt well.
Stylish Headband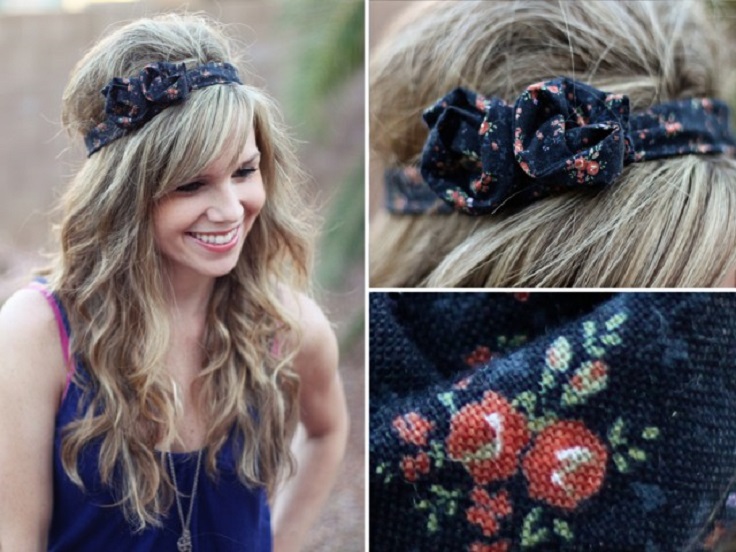 via kellyhicksdesign.com
The great thing about these is that there's wire in them so you can create whatever shapes you want and it stays put! You have the freedom here to get creative, maybe even weave it through a side braid? Plus you can choose all sorts of different fabrics and do a variety of thicknesses and lengths.
Plaited Headband

Follow the instructions step by step to make the sailor's knot with your first two strands of rope. Pay careful attention to which strand is on top or under the other.