All those shoes…you just can't find enough space to store them! No worries, we have found some amazing shoes storage ideas online that will really help you store them. They are all easy, affordable, creative and useful.
DIY Shoe Rack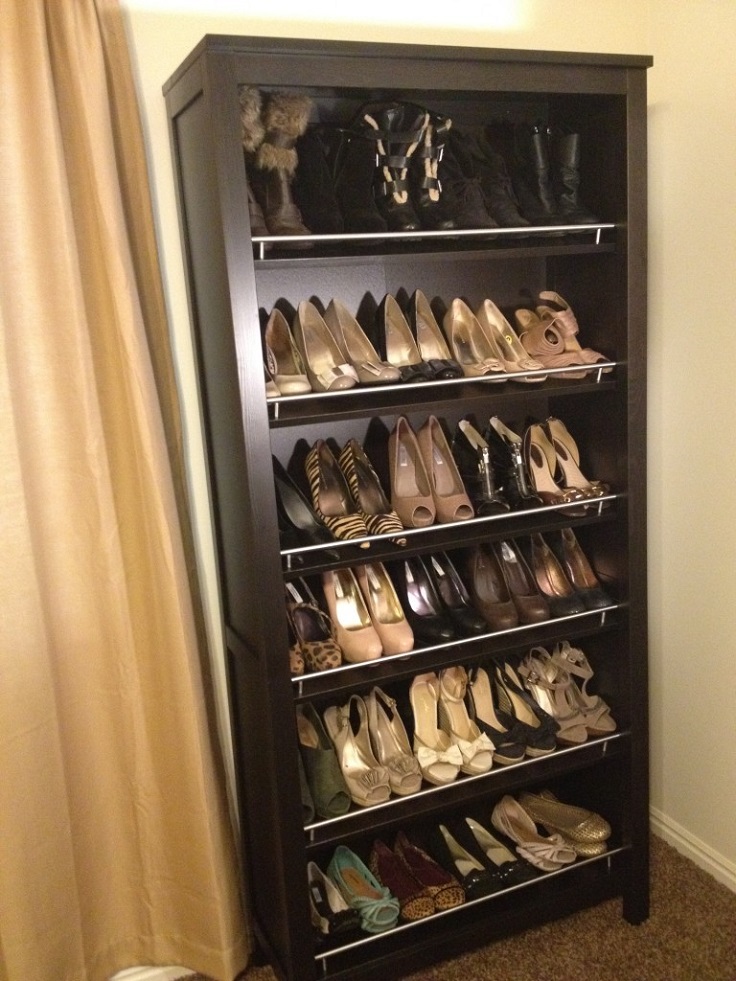 via  howtodiyright.com
Winecrates and Stack Shoe Rack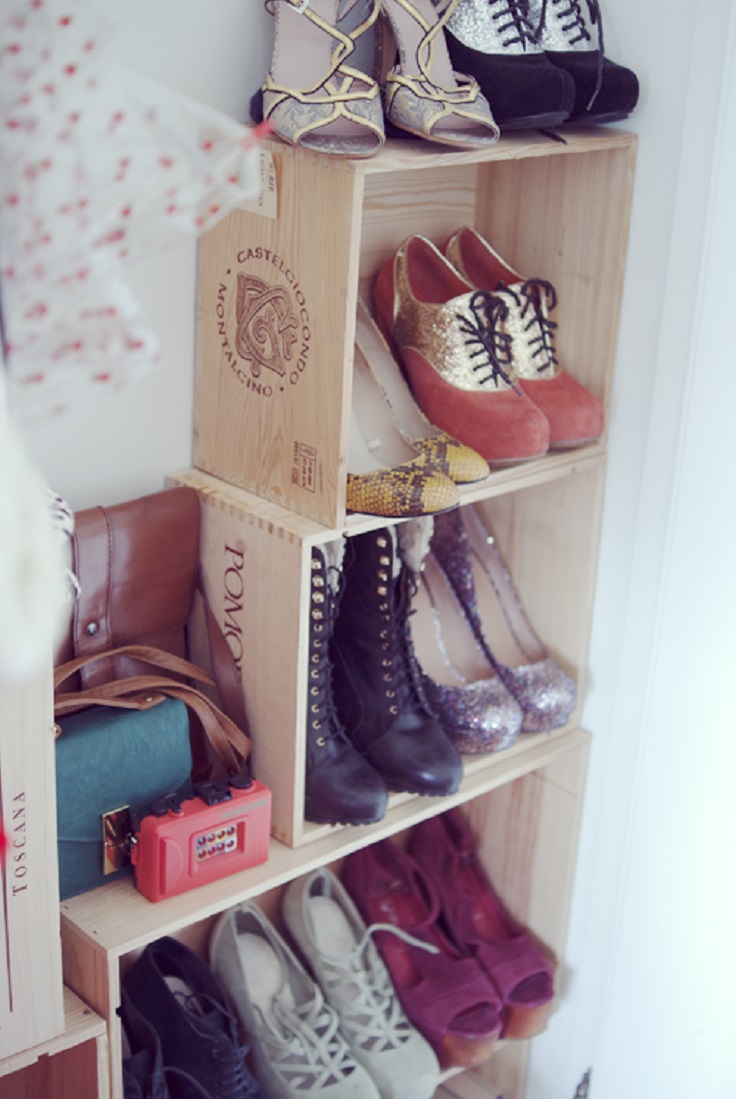 via  roomblr.tumblr.com
DIY Shoe Hangers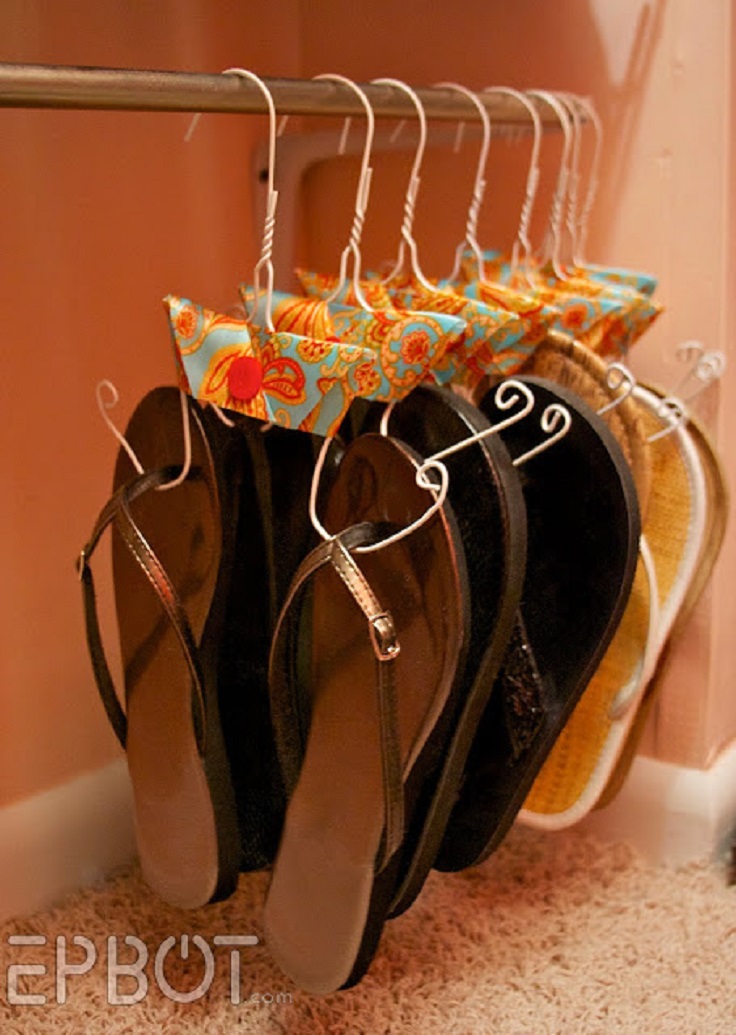 via  epbot.com
Garage Shoes Storage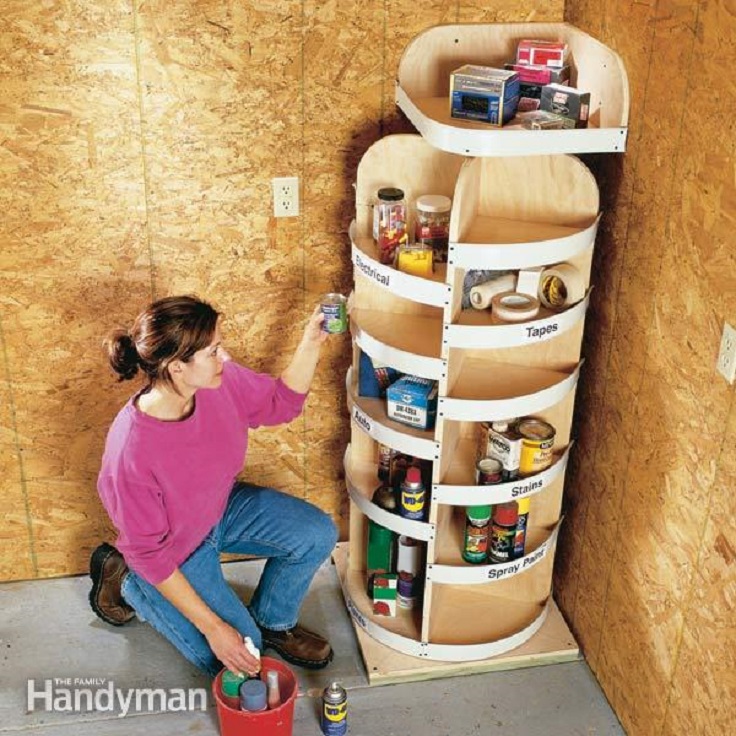 via   familyhandyman.com
Old Boxes Shoe Shelves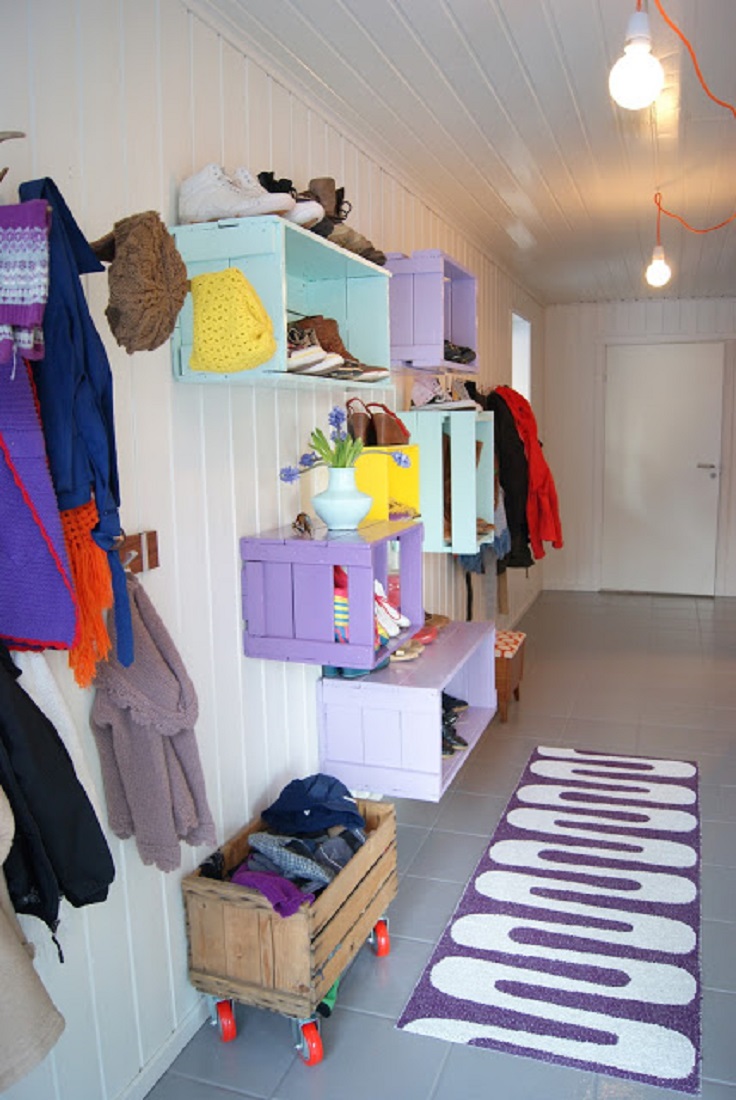 via  theverden.blogspot.com
DIY Shoe Shelf – Shoe Storage Solutions!
via  amomstake.com
DIY shoe storage {tutorial}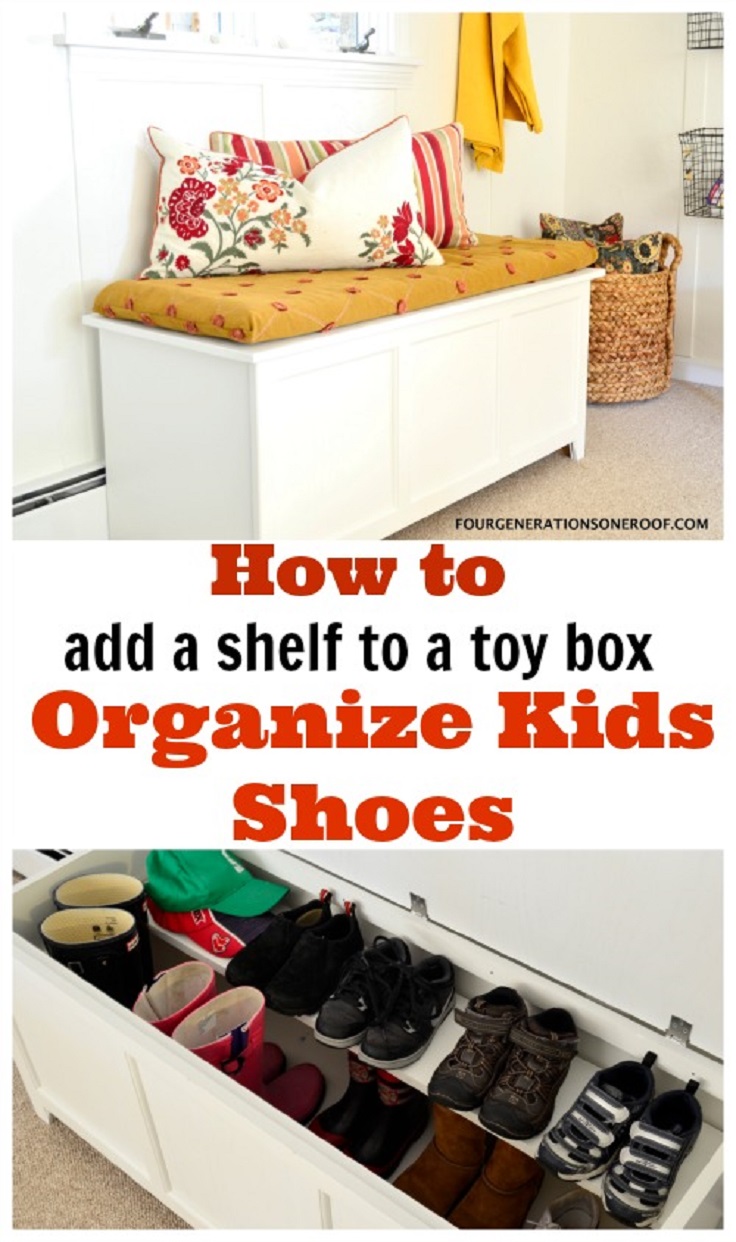 via fourgenerationsoneroof.com
How to Build a Low-Cost Shoe Rack Using PVC Pipes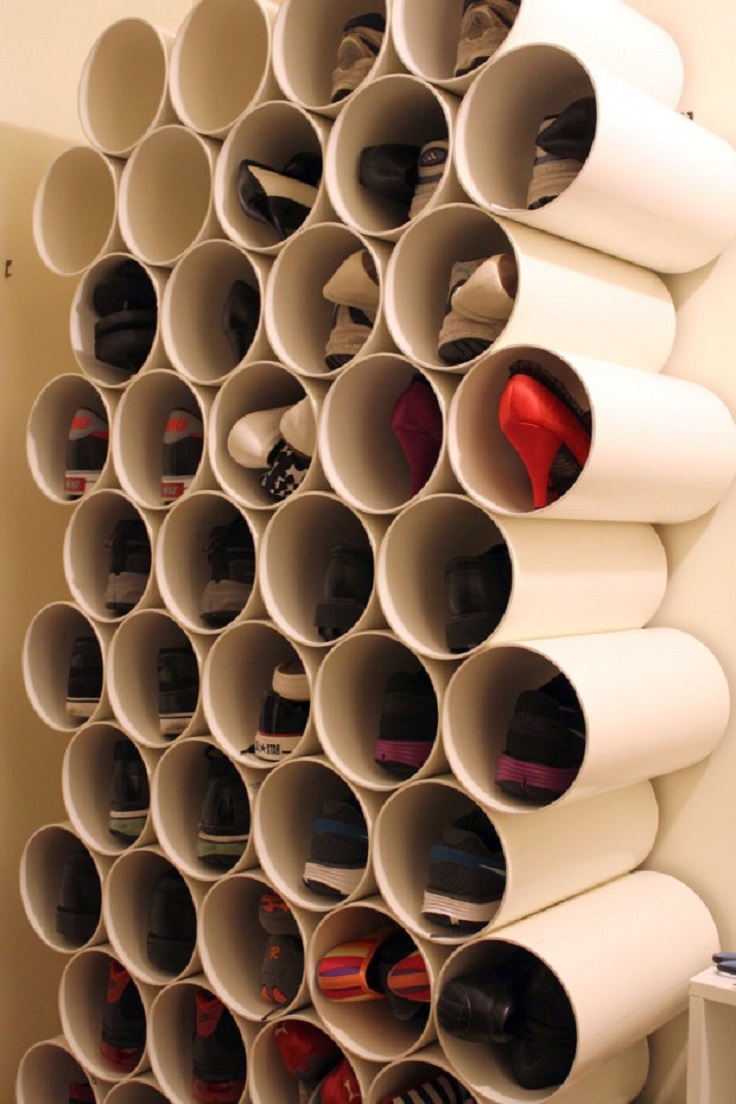 DIY project credit to macgyverisms.wonderhowto.com and photo credit to  jazzyliving.com
DIY: shoe rack for a tight space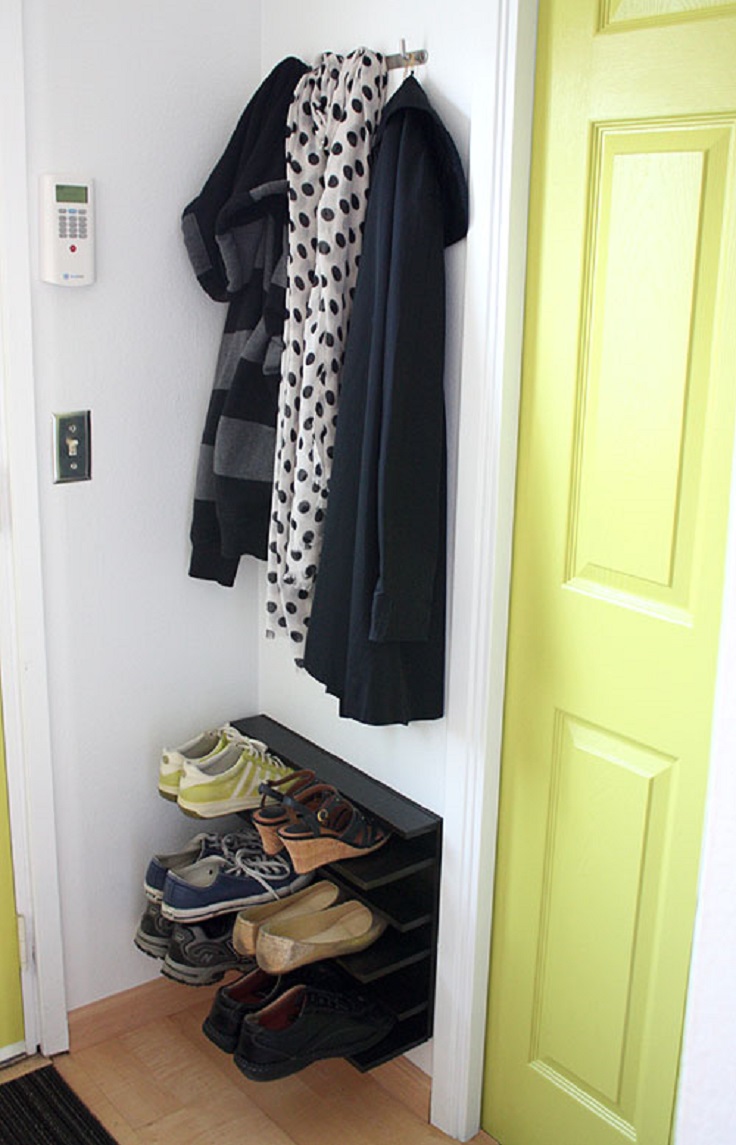 via  www.notmartha.org
Curtain Rod Shoe & Scarf Storage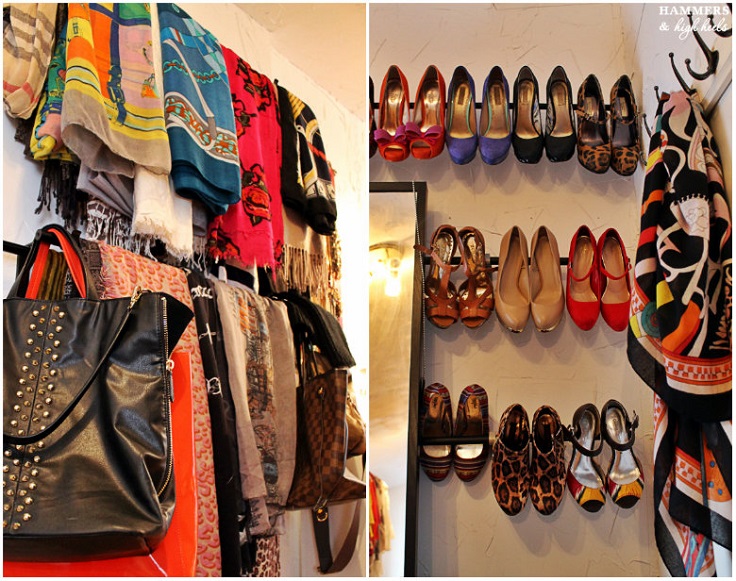 via  hammersandhighheels.blogspot.com