Maintaining proper hygiene is one of the most valuable things parents can teach their children. We are well aware that the majority of infections are spread by touching food or placing unwashed hands in the mouth, all of which toddlers and smaller children often do. Building up the habit of washing their hands when they're dirty or when they've been touching things that are not particularly clean is a struggle for every parent.
As many pediatric professionals would agree, the best way to teach children is through play or something that sparks their interest, which more often than not involves toys. But how can you use toys for washing hands? One way to do so is having soaps that look like toys, have toys in them or even that represent something that your child likes.
You don't have to go through the isles of your store searching for unusual soaps, because there is an easy way to make them yourself. And as an added bonus, you can even have your kids help in the process. Make it a fun little family project, that your kids will surely enjoy and appreciate.
So, let's take a look at some fun kids soaps that will make your kids exited for washing their hands.
DIY Sea Creature Soap Craft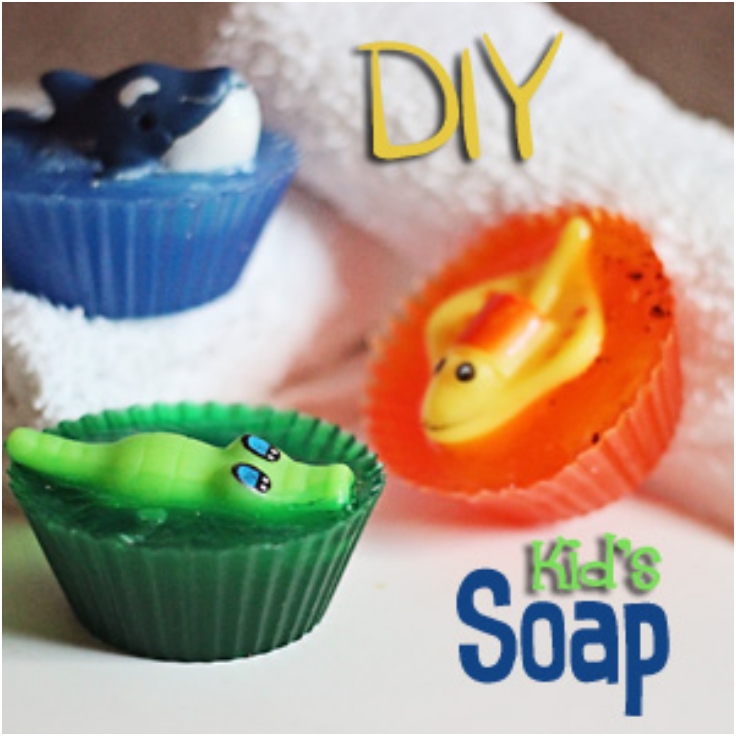 As you go down the list, you'll notice that most of the projects here use the melt and pour technique, and the materials are pretty affordable and safe, also it is easy for the kids to join in on the fun. For this first project, you'll need silicone or regular cup liners, glitter, food coloring, and some small toys. Once the glycerine soap has set, you'll have these cute little toys happily swimming in a pool of cleanliness.
DIY Holiday Gingerbread Men Snow Globe Soaps
All kids enjoy playing with a snowglobe, but they break very easily. This snowglobe will definitely never break, but it might shrink a little. It will take a bit more time to make for mixing the three layers of soap, but it will be worth it if the little one's hands are clean and they get to free the gingerbread man in the end.
Surprise Dino Soap Egg Tutorial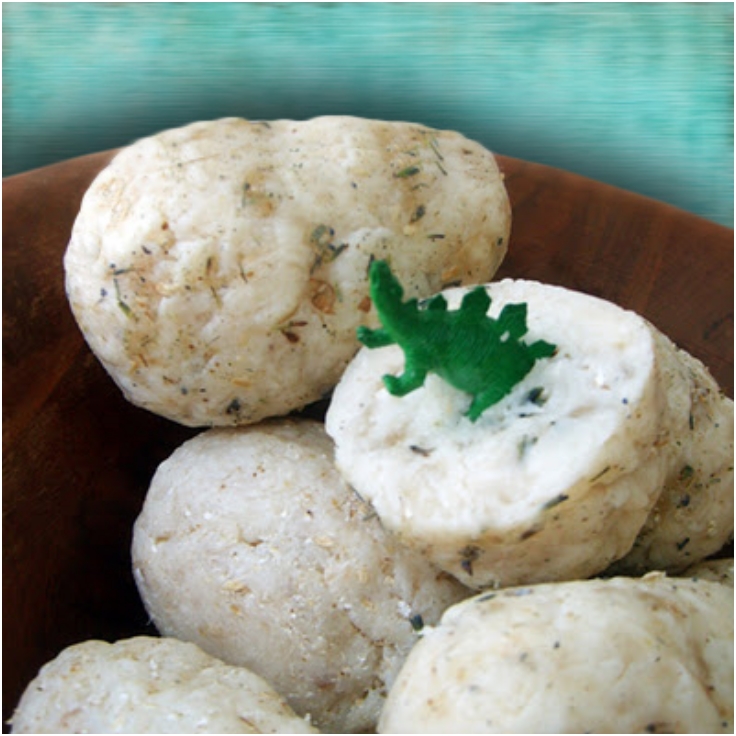 Most toddlers and small kids go through the dinosaur phase. If your child is going through the paleontology phase, then this is the project for you. With some shredded soap, lavender rolled oars, and a small dinosaur toy, you can give the little dinosaur hunters a dinosaur egg that will reward them if they dutifully wash their hands.
Football Soap Tutorial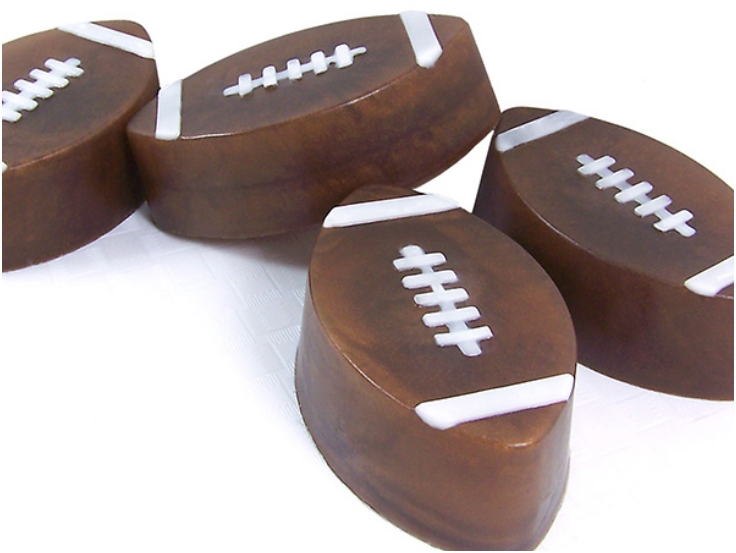 Football is a good sport for a child to take interest in, but it can get a bit messy and dirty. With these football-shaped soaps made from a melt and pour soap base, you can bet your little football player will always run to wash his hands after scoring a touchdown.
Glowing Ghost Poop Soap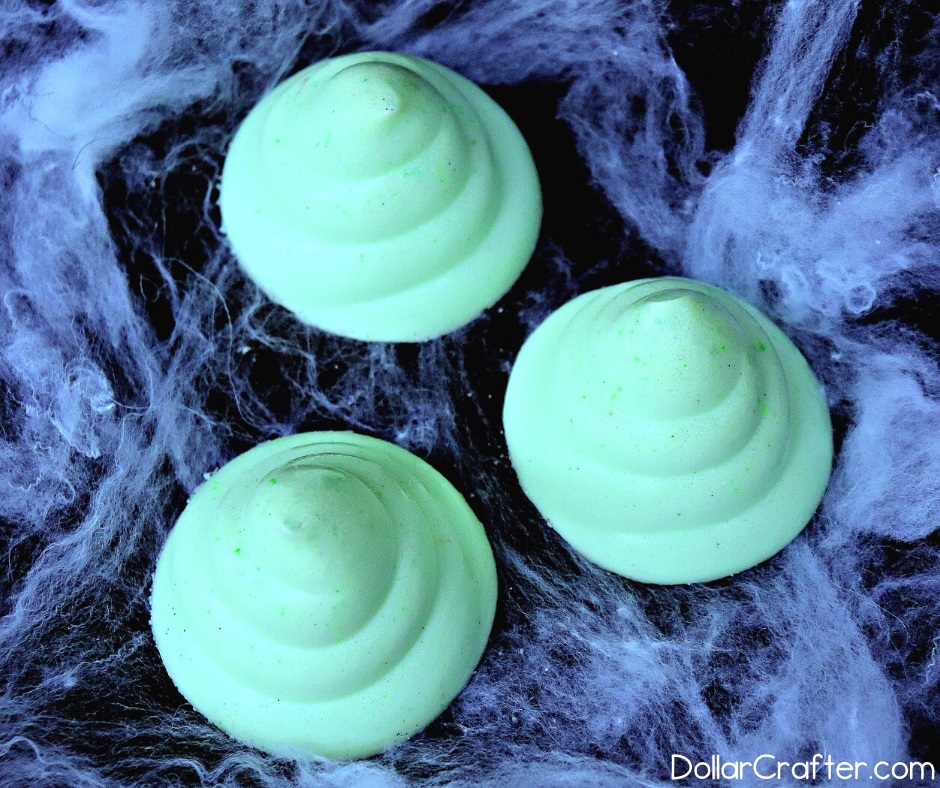 More often than not, kids are entertained by the most unusual-looking things. What can we say, that is kind of fun. So, if toys and positive reinforcement doesn't get your kid to wash their hands, try glowing poop. And, no, we don't mean actually poop, but these super fun glowing poop-shaped soaps. Great for Halloween and all year round.
Ocean Soap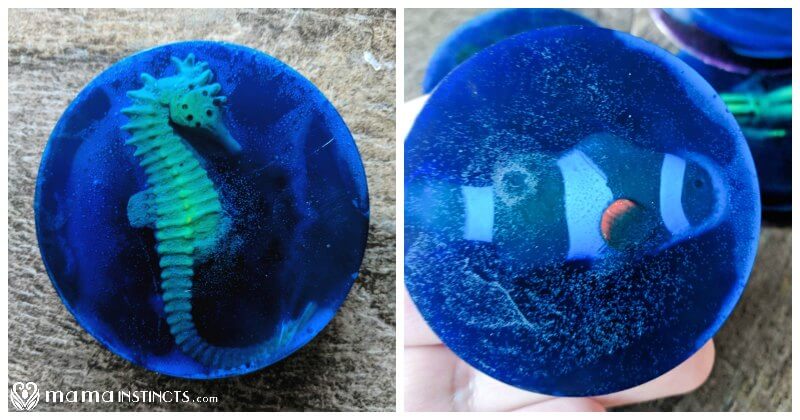 There are plenty of melt and pour soaps on the market, and if you want you can choose the organic clear glycerin soap. Add some food coloring and some marine toys and your kids can enjoy washing their hands with pieces of the deep blue ocean.
Pencil Soap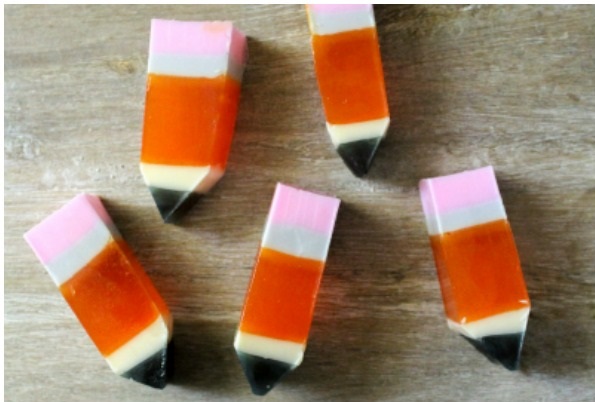 Getting the kids excited for school is also one of the more difficult things parents have to deal with. Talking about school and introducing more school-related items in everyday life will sure helo in making the transition from preschool to primary school. Since schools also take great care of hygiene, here is a way to combine both things, by making these adorable pencil shaped soaps.
Galaxy Soap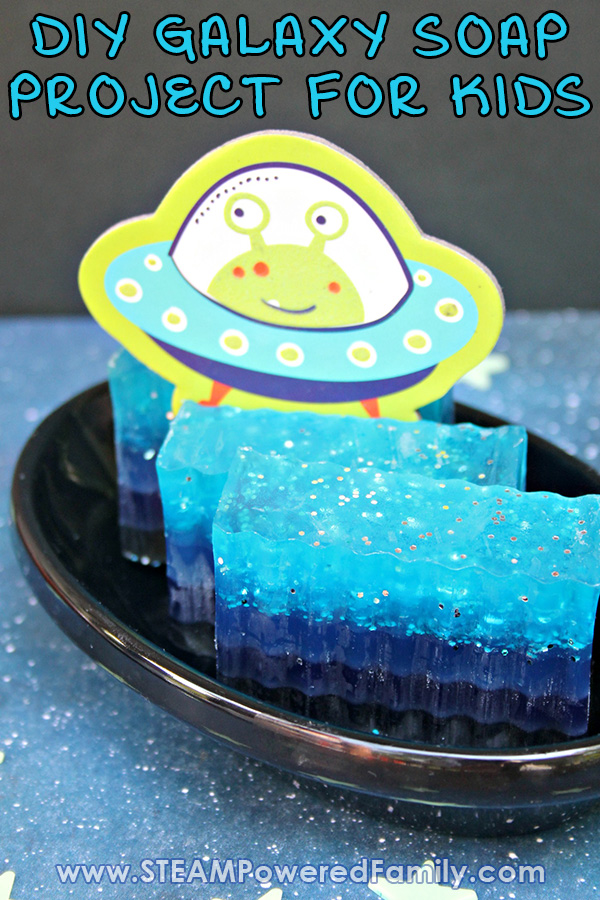 Outerspace is a fascinating subject for people of all ages. If your child shows great interest in things related to space, you can try and make this multi-layered galaxy soap, each layer containing different scents and colors to make the hand-washing experience out of this world.
Jiggly Jelly Soap
Young kids experience and learn about the world through their touch, which is why we often catch them putting their little hands in strange things, playing around with the texture. Soaps are usually hard, so to make things more interesting for your child, you can change the texture of the soap, making it a bit more squishy and jiggly, and making this jelly soap is a lot easier than you think.
Lego Soap Dispenser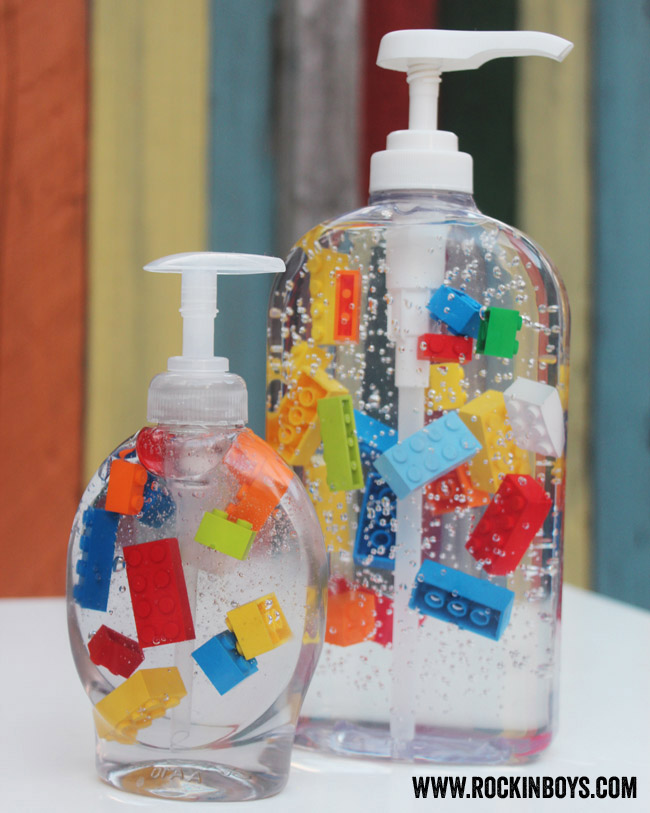 Last but not least, we have liquid soap. Most parents prefer this because it's less messy than regular soap and easier to handle for toddlers and smaller kids. But, how can we get the ids to use the soap dispenser. Just like with the regular soap, you can put some toys in it, like legos, or even tiny cars, charms, or other items your child is fond. Sometimes the solution is simple as that.
That's all the soapy ideas we have to help get your little ones excited about washing their little hands. What was your best way to teach your child proper hand hygiene? What kind of DIY soap would your child get excited about? Share with us your ideas and thoughts in the comments.