February. It always reminds us of love, kissing, hugging… Love in every form and shape. It reminds us of Valentine's day. And that we should prepare ourselves for THE night, choose the dinner menu, buy some sexy clothes, pick the music, plan the atmosphere, buy presents…  Although the biggest present is love, it is well known that you should give your partner a gift on this day.
You do everything in your power when Valentine comes around, to wow the special person in your life with a gift that they will cherish forever. Although flowers, gourmet chocolates, and teddy bears are classic, think of a special Valentine's Day gift to make them feel loved.
Go back to the beginning of your love story — the moment you first locked eyes, said "I love you," or recited your vows, write a heartfelt message to remind them what they mean to you and your relationship. Fill it with love for both of you to create memories that last forever.
Choose a gift full of passion, show your feelings, and make them feel cherished. Talk about the gift that keeps on giving, like a monthly subscription to flower delivery.
Your love is on fire, and a clever gift idea will cast an even bigger glow, like a box of matches that has a funny thought or activity to do together whenever you feel like it. A pair of sparkling earrings is always a good idea for her, and a good pair of gloves will always keep him warm during the cold days.
How about a fabulous ride at your favorite skating rink or a cozy night at home? Don't you know that time spent together is worth more than the gifts you buy at the store? Give a night (or day) to your partner to remember, then make it complete with a small but special present for Valentine's Day.
Remember that this day is for the two of you only, so you can personalize your partner's gift or find something to enjoy together!
Also, don't forget to give your partner a gift, just because is Friday. And celebrate love every day, not just on Valentine's Day.
Pretzel Sticks
It is an inventive way to make a combination of sweet and crunch gifts. If you are too busy to make something that would take you a long time, this is the perfect choice for you. Choose their favorite pretzels and give them a sweet taste by dipping them into melted dark chocolate. Add some cake décor like sprinkles to complete the taste and the look of this special gift. They will certainly love it.
Loving Cards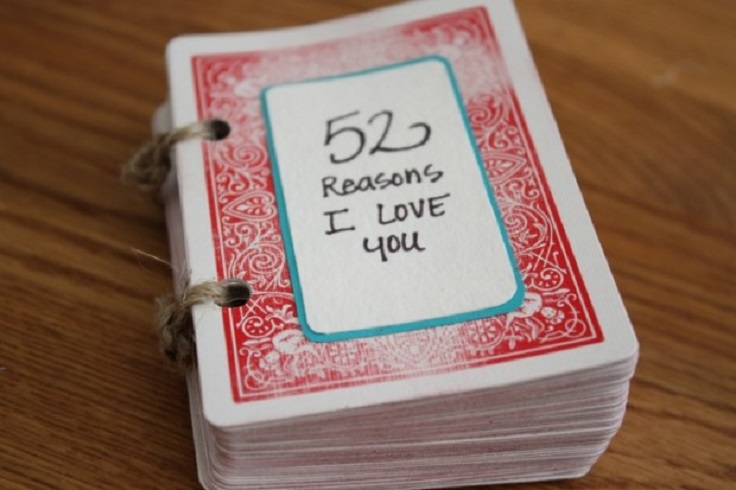 Let's start thinking. What do you love about her or him? Can you think of 52 things? Of course, you can. Well, then, take a pack of cards and write down 52 things that you love about your partner or even your friend. It is an irreplaceable gift for telling them everything he or she needs to know about your feelings for them.
Love Crystals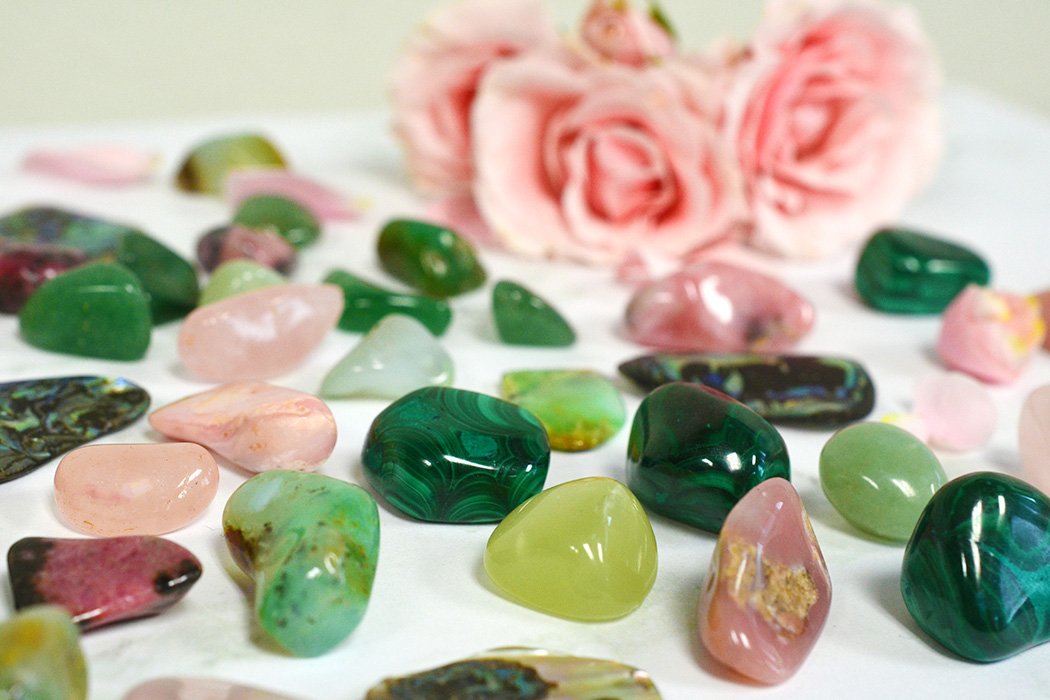 Photo credit to energymuse.com
It is a cheap and interesting manner of saying I LOVE YOU. Use the love crystals to intensify the love experience with your partner. There are different types of love crystals that can attract, express, or nurture the deep feelings you have for your significant other. And Valentine's day is the perfect time to show this love and deep feelings for your loved one. Enjoy these love crystals and make sure you use all their power.
Bag of His or Her Favorite Things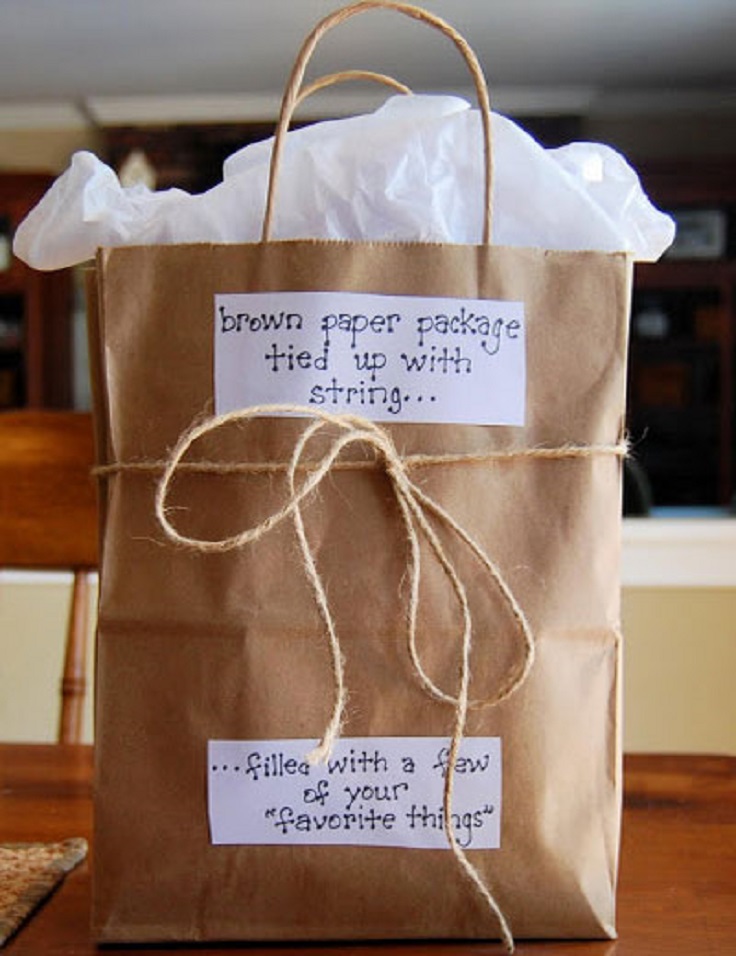 Take a paper bag, string, and a few of their favorite things. You can choose their favorite movie, book, the most adored sweets, a shirt that they want to buy, accessories, or whatever you feel will be the best choice for them. Remember, it must be the stuff your partner loves. They will be thrilled by the thought and by the effort to make them the most special gift ever.
Romantic Candles Jars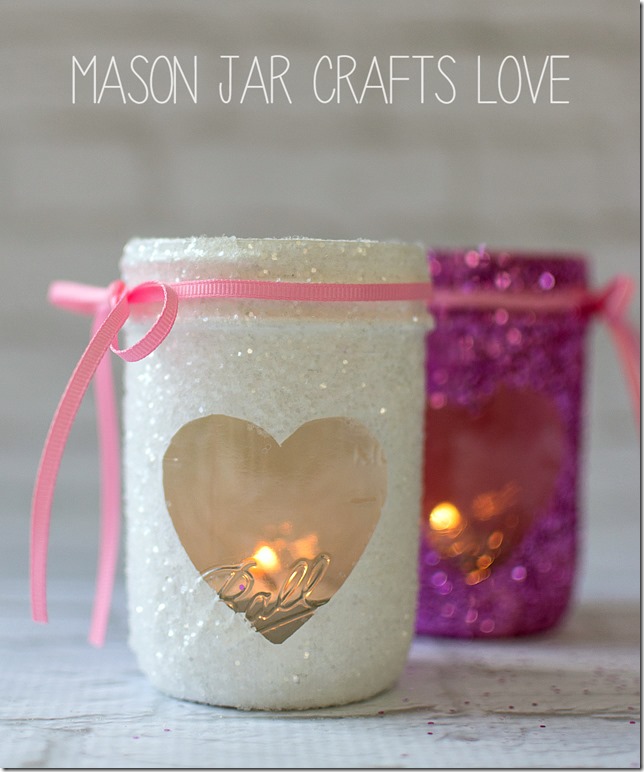 Photo credit to masonjarcraftslove.com
If you know that your partner is organizing an intimate dinner for both of you, be part of it. Make some romantic jars for candles and place them on the table. You can use them tomorrow or the day after, or at any occasion when you feel like you need a bit more romance between you. They are long-lasting and never lose their romance.
Printed Matching Mugs
Take 2 white simple mugs. Find a good printing house to give you the best print of your completing feelings towards her. Make her feel special with you on this Valentine's day and for the rest of her life. She will surely love it. It will be the best present she has ever received and she'll cherish the gift and you as long as you are together.
Valentine's Day Card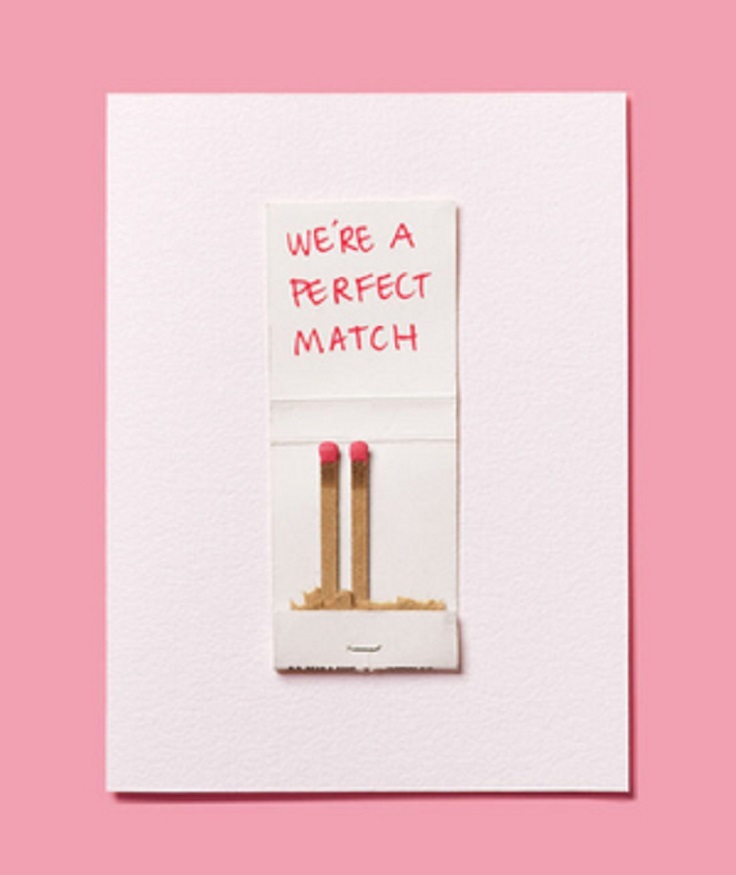 Cards may be a classic gift, but they are never bored enough if you let your creativity go wild. Make your own card with your own hands that will be as valuable to your partner as you are. You can just make one cute note and let him or her know your true feelings. They will surely appreciate it.
Romantic Heart Shape Brownie Sundaes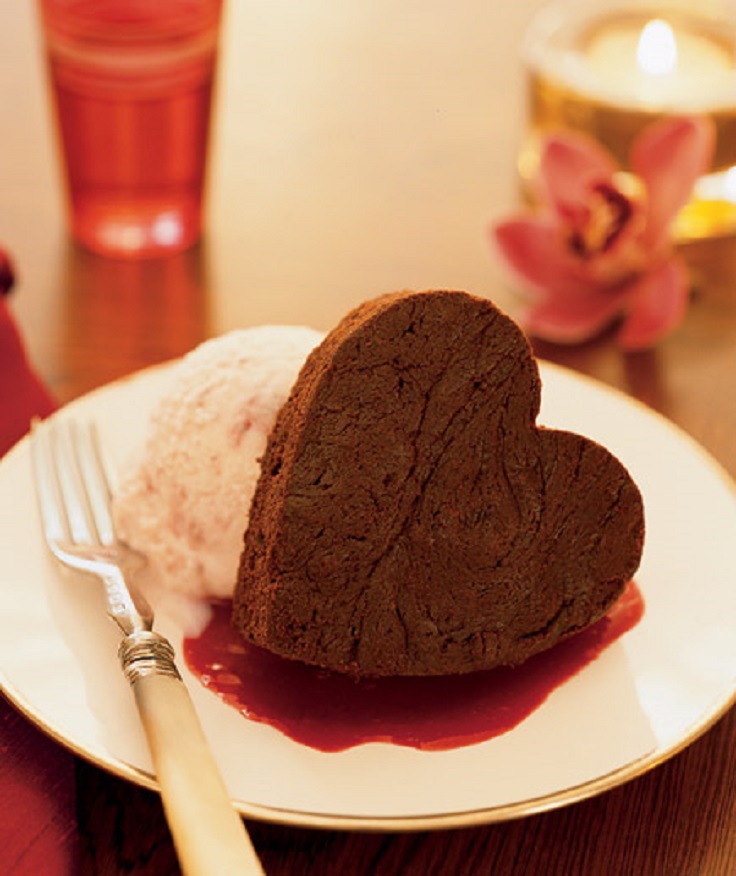 Sweets always symbolize love. Make homemade heart-shaped brownies and serve them with some raspberry juice and ice-cream. The hot and cold combination will sark up the fire between you and the heart shaped cookie will give you the romance you deserve. So, enjoy it!
Button Heart Pillow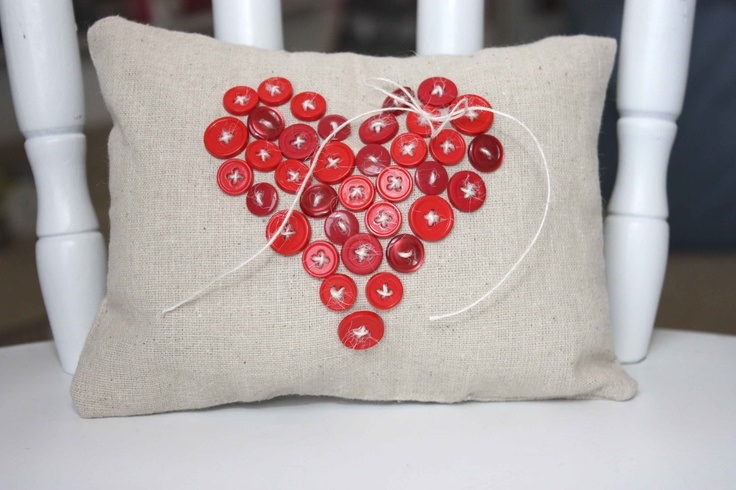 The coziness of a relationship is best described through a soft pillow. It is a great gift as well. Choose the simplest pillow that you have at home and enrich it with a button heart shape. Red buttons sew in the right shape and turn the simple pillow into the most romantic one for your loved one to enjoy.
Flowers Arrangement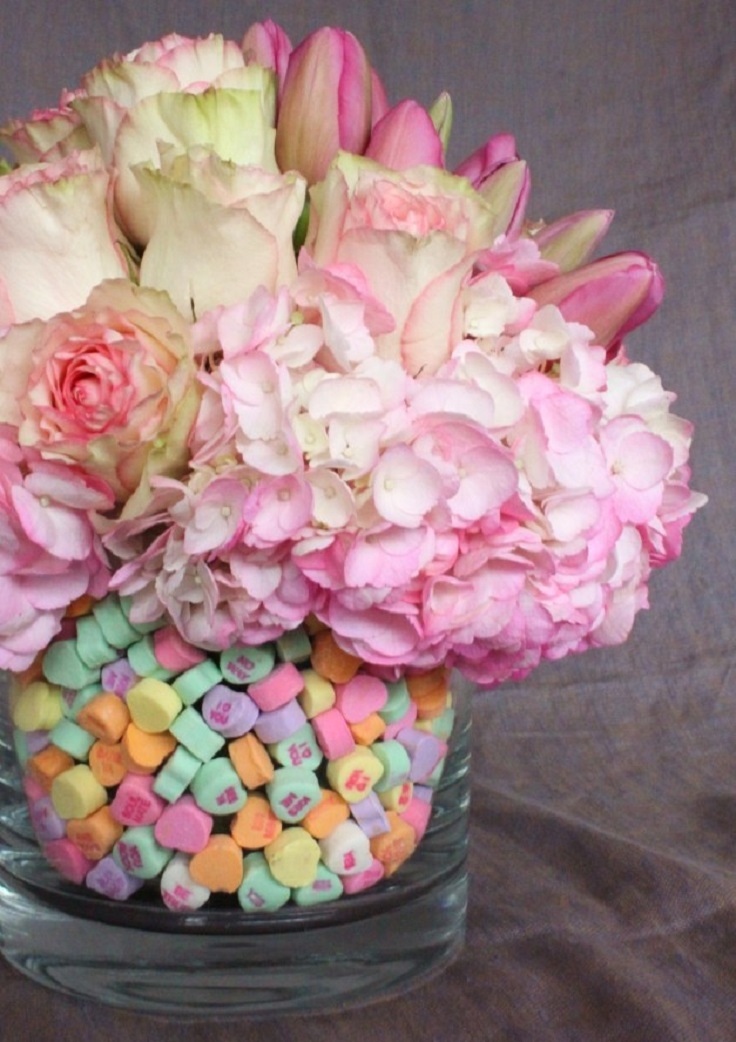 Flower arrangement may be a classic, but it is always a good gift to give. Make an arrangement with flowers and candies in a double-bottom vase. Put the candies into the lower layer of the vase and place the flowers in the top one.  It is not a ready-made bouquet, but it's still a bouquet of fresh flowers with a touch of love.
These were the ideas we prepared for you. If you liked them, get crafting. If you have an idea of your own, materialize it. However, don't forget to comment below.