Window box is a practical and easy way for you to display your plants and flowers. They are completely responsible for all the happy and cozy atmosphere at you home.
We all know that window displays can be pretty expensive, so maybe the greatest option for you is to make some yourself. Many times you just have to take things into your own hands and make your own stuff yourself.
With a little help from your friends, your partners or your family, set up the nail gun and compressor and make window boxes all by yourself! Use all kinds of materials you can find. Recycle, up-cycle, refurbish, reuse, it's all up to you. Color them, stain them, paint them, make them the best they can be to fit your window and your overall interior perfectly. Let them be the image of you and your love to nature, flowers and plants. Let them be you.
The window boxes can hold up for quite a while if you paint them with quality outdoor paint. Cleaning them regularly, clearing them of leaves, dirt, etc. would also make them last longer.
It would also be beneficial to install enough drainage holes so that water can escape the boxes. Most window boxes are made of traditional materials such as wood, iron, cement or terracotta. But plastic window boxes are becoming increasingly popular because they retain moisture and they're lighter. Lighter means cheaper, and lighter even after they're planted. Finally, out of PVC boards and molding, you can render the entire window box. This will eradicate any concerns about rot!
In this article we've collected 10 best DIY window box projects which can be built in less than a day.  Check out our list and build wonderful window boxes that'll add interest to your home's exterior!
DIY White Window Box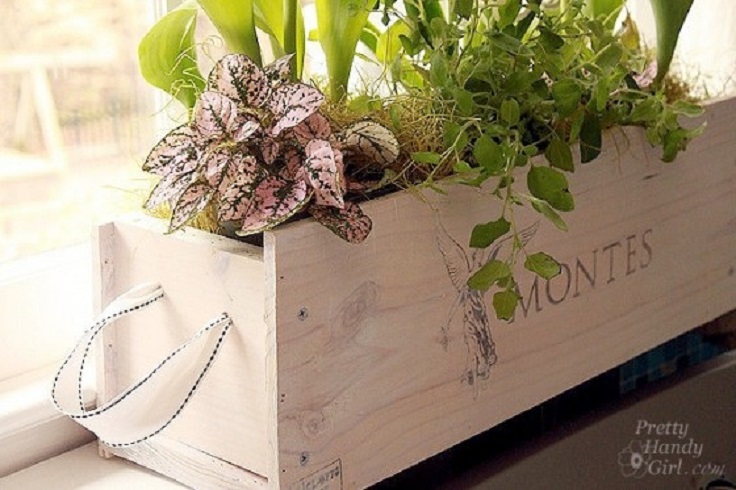 A wine crate converted into a window box? Smart! And it looks pretty easy to make, too. To make this planter, use power tools, although it is not necessary. In fact, you will no longer have to do a lot to build a cute window box if the bottom of your wine crate is sturdy enough. However, don't skip the white-washing stage. It's the best part!
DIY Upcycled Window Box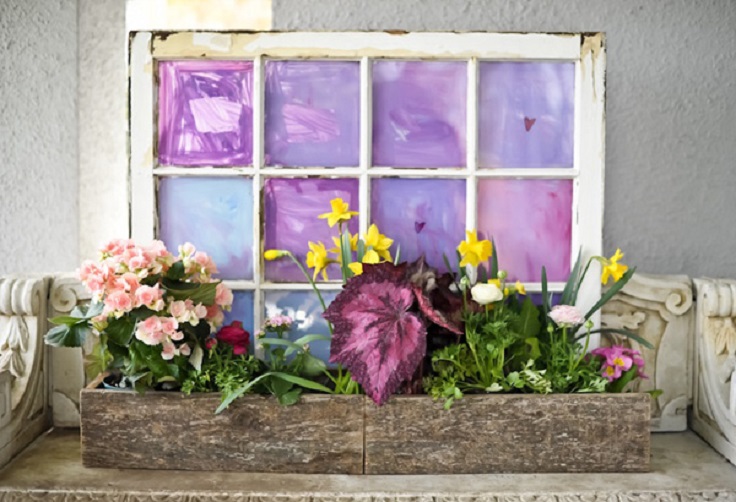 This really is a fun home project that you could do at any moment. It would make Mother's Day, or any other day, a lovely DIY gift/project. Wood screws, building adhesive and regular tools are the only materials you need for a super simple window box. Get imaginative and use colors and blooms in a number of ways! To bring out the color of the flowers even more, paint the window glass in various colors.
Colorful DIY Window Box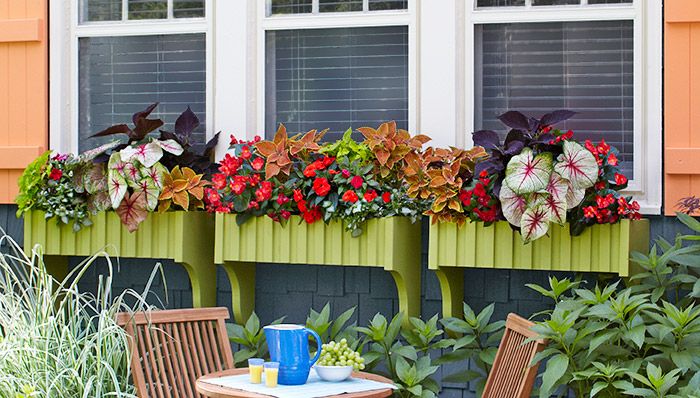 These boxes hold and provide drainage for potted plants so that they can hang around for a long time. It is easy to adapt the box to your window. For a single window or for multiple windows, the window boxes are centered on the window and can be slightly wider. Construct these window boxes for instant curb appeal and fill them with flowers.
Easy and Quick DIY Window Box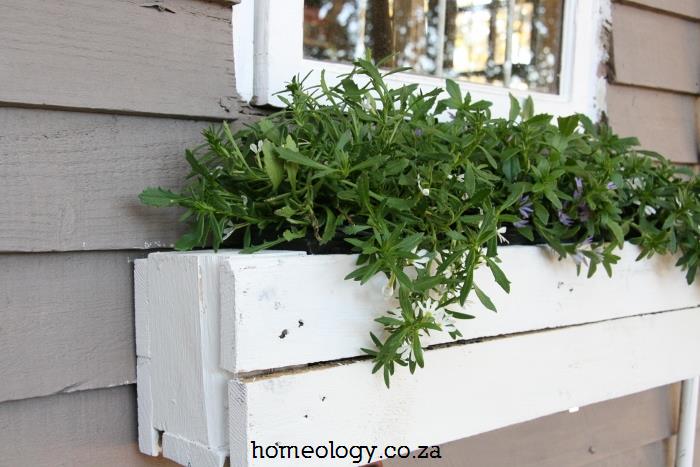 Here's a super simple, fast and cost-effective tutorial for a window flower boxes made of broken palette. You'll need a broken palette, some left-over paint and a hammer (get the pallete for free from your nearest hardware store)! A great re-purposing idea to do with your children!
DIY Window Flower Boxes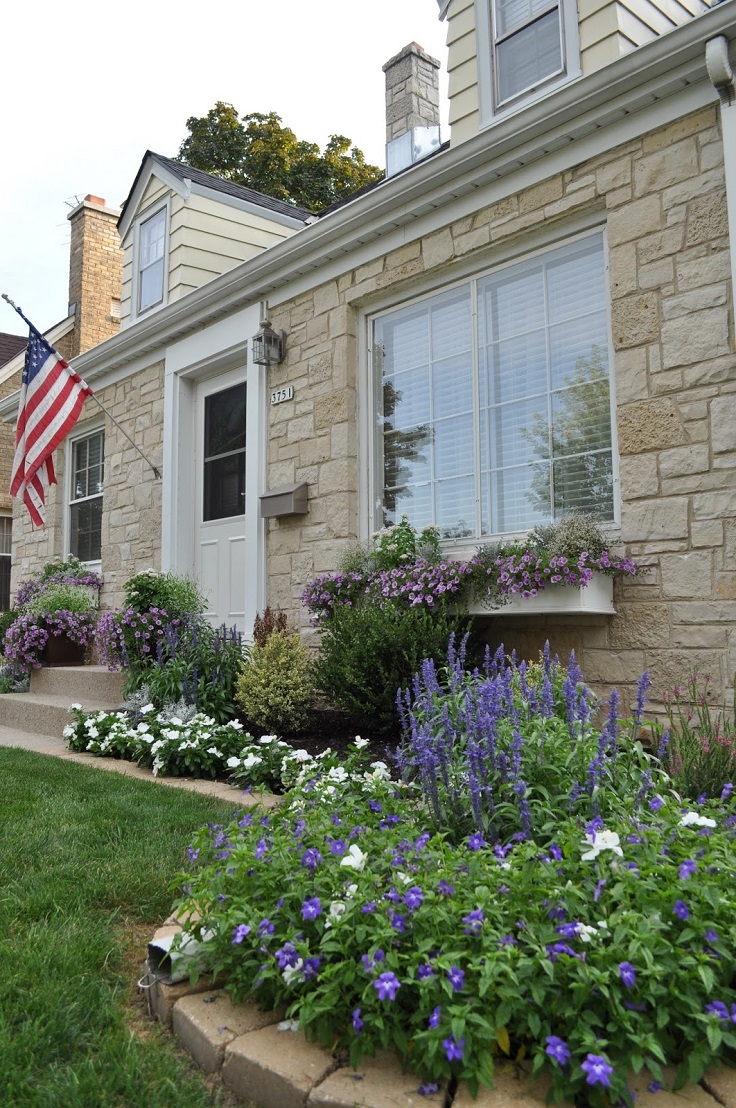 This is a typical Boston house idea for a window box. It is attached directly to the wall under the window, and painted in the color to match the outside wall. It can be used for flowers, lettuce, or even pumpkins during the fall and winter times. So, let your imagination go wild and create the best of the best window box for your new house and garden.
DIY Extraordinary Planter Box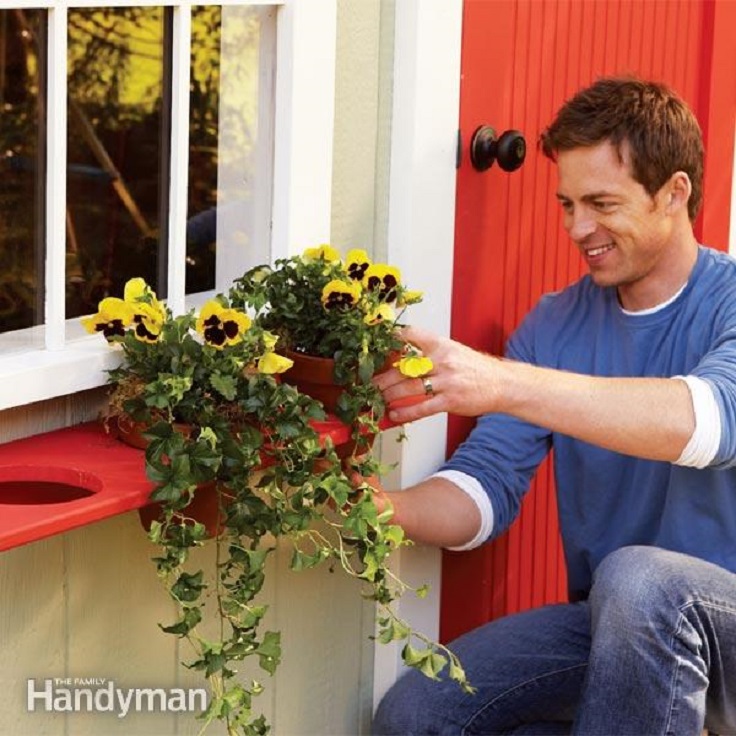 This is not your usual planter for under your windows. Instead of a box style, it has holes in which to place flower pots. Uh, Genius! This includes a piece of wood for the pots and brackets with holes for the installation under the window. Paint it in a color that complements the rest of your house or your pots.
Rustic DIY Window Box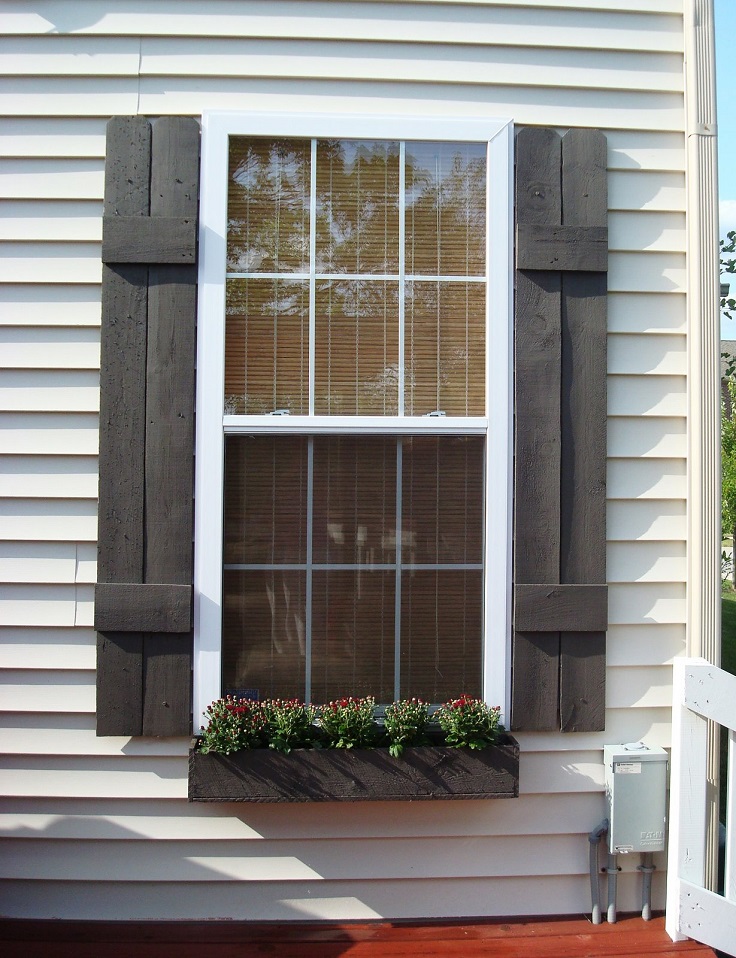 You can build a DIY window box planter for just a dime. These window boxes are so plain, it's ridiculous. If you have a miter-saw and a nail shot, you can knock them out in no time. Seriously, for each one, it takes about 30 minutes total to cut and create. There is no finished look in the boxes, but you can still repair that by sanding and painting paint.
Vintage DIY Window Box Planter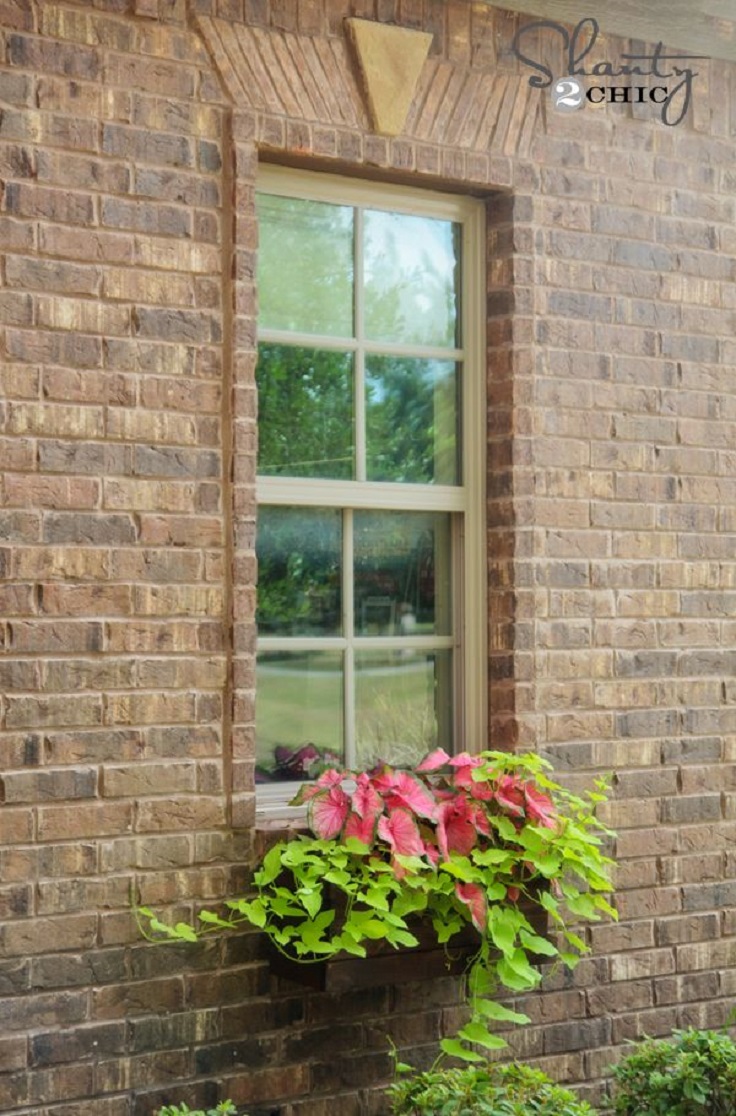 Have a look at these window boxes, and plan yours by this design. Simple, wooden, rustic hangers with several pots inside, stained in the tone of your outside wall. In this way, as the seasons change, you can quickly swap the plants, and keep the plants from drying and the wood from rotting. It's a winner for all!
DIY Window Box Garden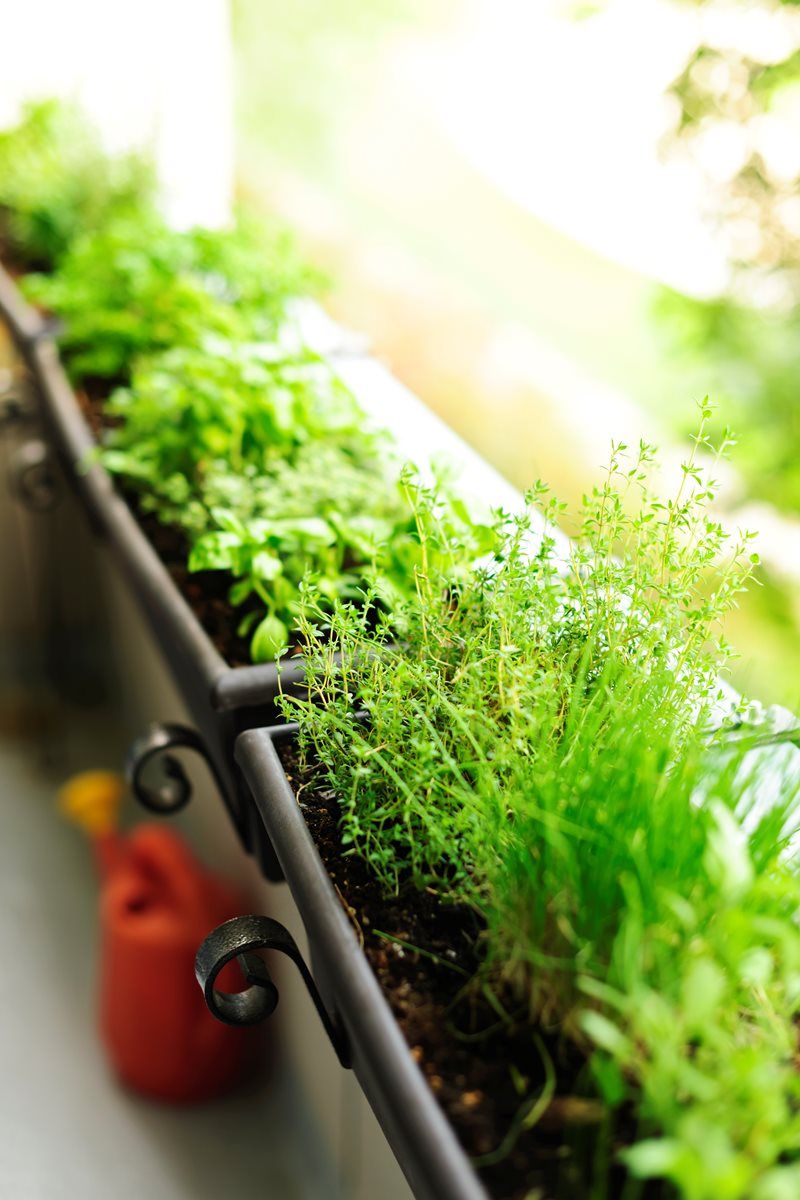 The best way to enjoy new seasonal vegetables, fruits and herbs is with a garden of your own. A herb garden window box is a great cheap option for small spaces. All you need is a little bit of skills and some steel to do it yourself! Place hangers on the wall and add inside plastic planters. Then plant whatever is most needed for your kitchen.
Wooden DIY Window Flower Boxes
Tutorial: jessicandesigns.blogspot.com
Really, the window boxes add the much needed curb appeal! The bland front of the garage is easily dressed up with them! Every time you drive back to your place, they'll make you happy! Each season, you'll look forward to planting something in them! Choose petunias, because during spring they do so well! Choose a variety and add some wave petunias so that they grow over the box and make it a good, full look.
Now that you've seen our tutorials, get crafting and recreate your garden. Don't forget to share it with us in the comments below.