Do you wonder how to decorate your windows for the upcoming holidays? Here are some amazing ideas for that. These inspirational decorations will give your home some warmth, beauty, and additional comfort.
Each one of them will perfectly match every room that you want to decorate. Interesting, easy, and pretty awesome, these window decorations can help you with decorating your home for winter. You can always improvise in your own view, add or take something away and it will beautifully match everything.
Add some playfulness and difference in your home and enjoy every minute in it. Everyone will love the way you'll decorate your home. No matter how you'll do it, you should definitely try one of these amazing decorations.
You can also share these ideas with your friends or relatives, and you can work on them together. Absolutely lovable and pretty, you will be satisfied with your own work!
Dress Up Your Window with Branches and Pine Cones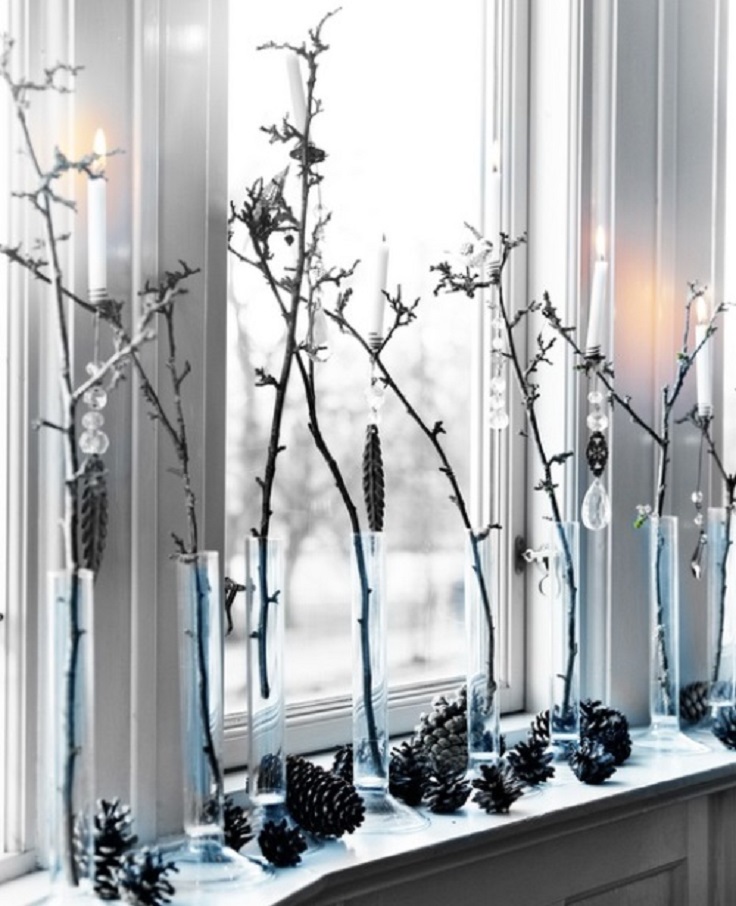 via stagetecture.com
Interesting idea for decorating with pine cones. This makes a perfect window decoration for autumn or winter; it gives your home a touch of sensation and love. You can decorate your windows this way for the upcoming holidays!
Decorate Door Windows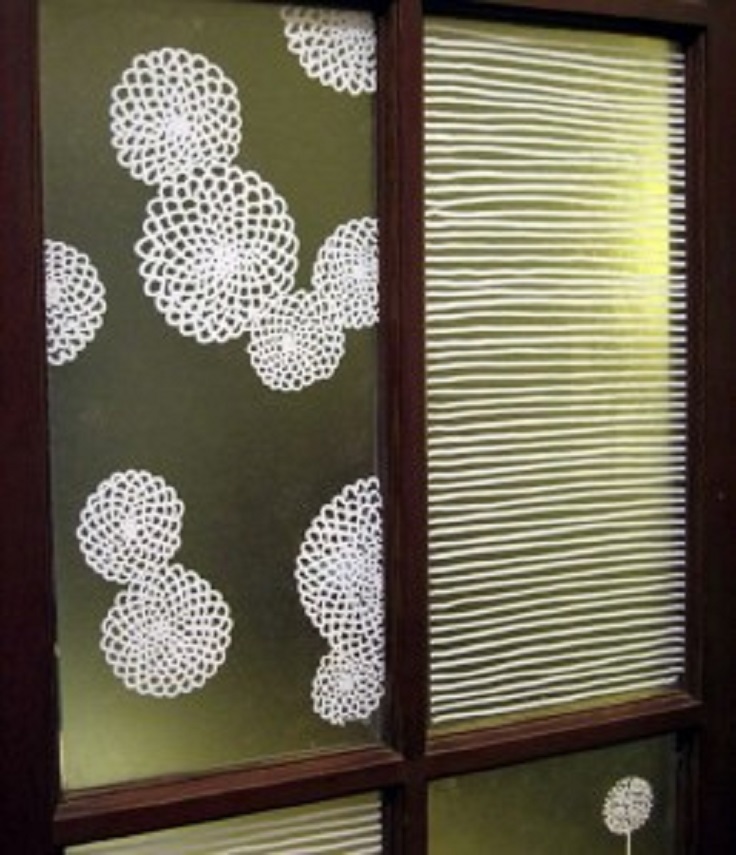 via accentwindows.com
If you want something different, try this kind of decoration. It doesn't have to be only your door windows but also any other window in your home. This is an excellent and easy decoration idea. Also, you can improvise in your own way!
Kitchen Windows Decoration
via shelterness.com
When it comes to kitchens, every woman wants to have a finely decorated place to do her chores easily. This interesting, inspirational idea can help you do that, and be sure that you will absolutely love it!
DIY Window Trim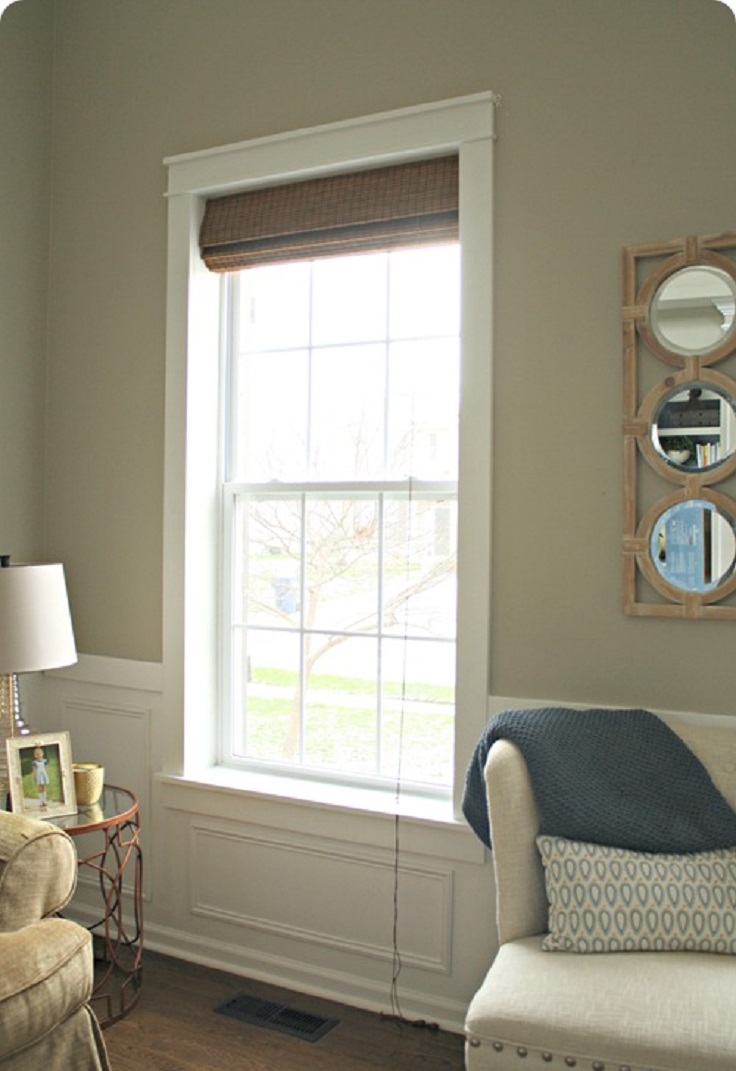 via thriftydecorchick.blogspot.com
This easy decoration can be made at home and by yourself. It will perfectly match everything that is in the room and will give additional comfort to your home. You will be satisfied with it, and you'll love your new decorated windows!
Burlap Window Decoration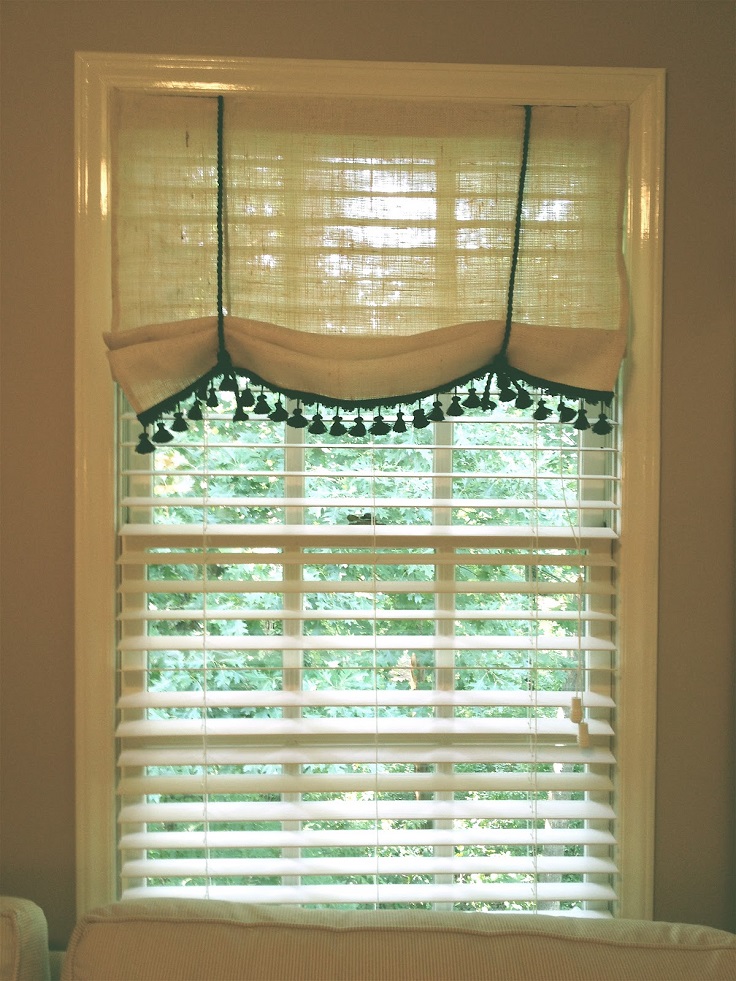 This easy, interesting decoration will give your home warmth and shaded beauty. You can do it yourself. Share this inspirational idea with your nearest or do the decoration together! Everybody will love your new burlap decoration!
Felt Fabric Curtains
via designsponge.com
Easily made and cute, these curtains are something that will give your home a nice and warming appearance. It is a really creative, interesting, and non-traditional window treatment, making a cool decoration for a doorway. Absolutely lovely!
Double Layered Roman Shades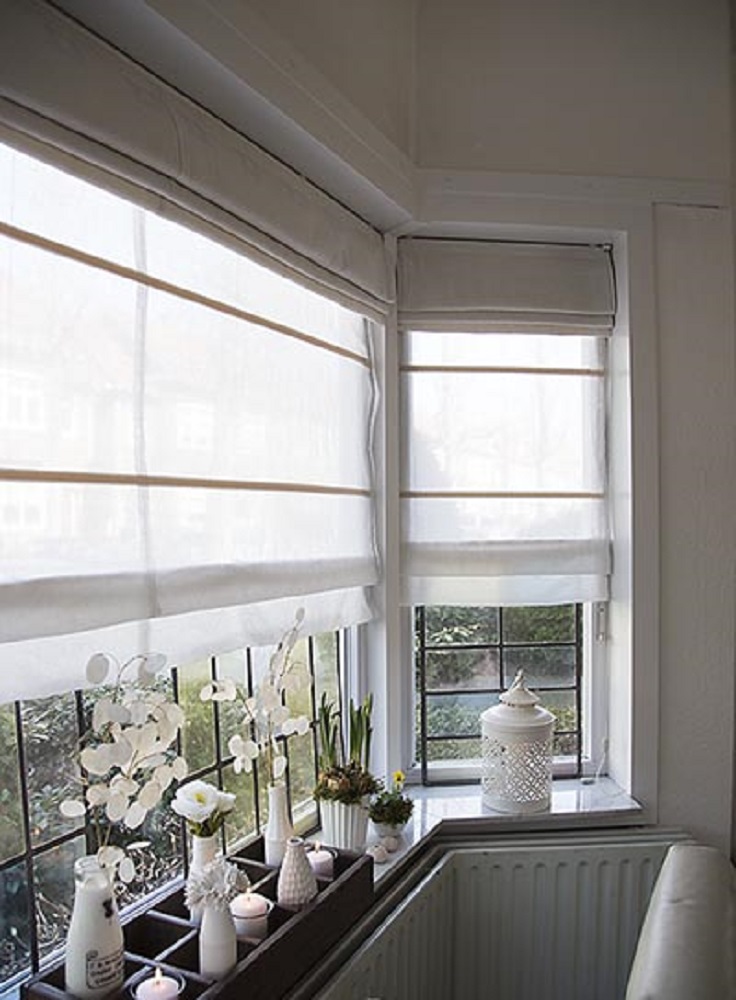 via songbirdblog.com
These shades can be easily made and will perfectly fit as a decoration for your windows. If you have a dark-colored room, you can use a light fabric and vice versa. Put some flowers next to the windows to give a gentle touch of nature. Beautiful.
Shelf Brackets Window Decoration
via accentwindows.com
This unusual and amazing decoration is something you'll probably like. Do it yourself and decorate your windows differently. It's unique and pretty awesome, so why not give it a try? You'll love it!
Creative DIY Window Treatment
via ebay.com
This creative decoration will give your home an amazing appearance, warmth and will enlighten it. You will definitely love it and enjoy every minute sitting in the room. You can do it yourself and improvise. Amazing decoration!
Pine Cone Window Decoration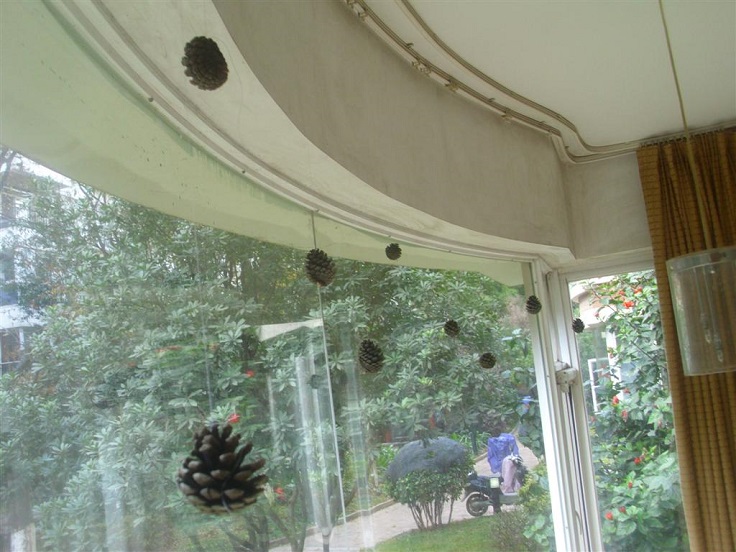 If you're looking for something easy to make and decorate your windows, this is the perfect idea for that. This will give some playfulness and beauty to the room where you'll decorate the windows this way. Interesting and nice!