Have you ever found your walls to be dull and blank? Do you wish you had a warmer feel in your home without hanging brightly colored pictures? Or maybe you think your home needs a little more of a rustic, natural-looking touch? Then you should definitely consider checking out some unconventional wall art.
If your tastes are particular and you wish to have unique wall art, look no further than this wooden post. You can bring warmth to your walls without a drop of paint by simply making some amazing wall art from various wooden materials. Wood gives warmth to the place because it's the most natural of materials and it needs no embellishments other than those you give it.
Because wall art is usually made by craftsmen, it can cost a pretty penny. Lucky for you, it is also pretty easy to make, if you have some old pieces of wood around and if you have at least a back for crafting and following directions. To help you in your choice of wooden art, we present you with these effortless top 10 DIY wall art projects to embellish your walls today.
Pallet Board World Map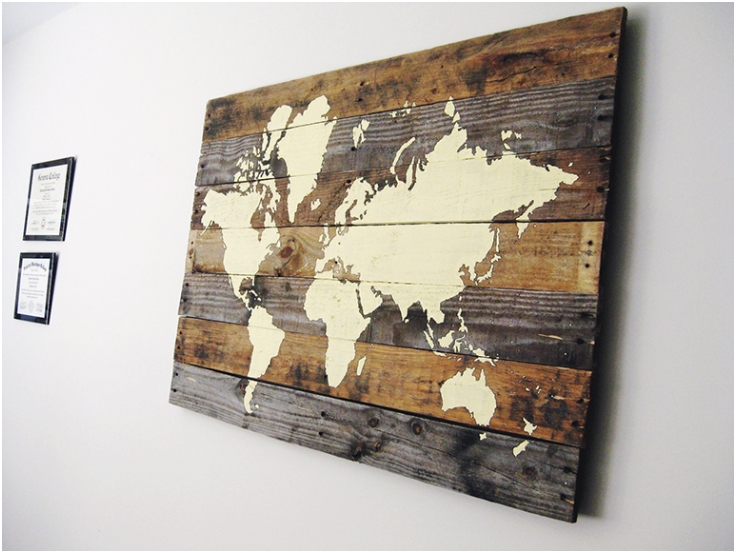 Are loose boards piling up in the garage? One person's junk is another one's treasure. This time, you could ensure your own potential junk becomes a treasured item that will give you the world at your feet. Or at the foot of the bed. Or just about anywhere.
Pallet Antler Wall Art
What would you say to having wood not only in the morning, but also in the evening, and all through the night? Not only that, but you get the added bonus of yet another way to repurpose an old pallet. Knock yourself out!
"Joy" String Art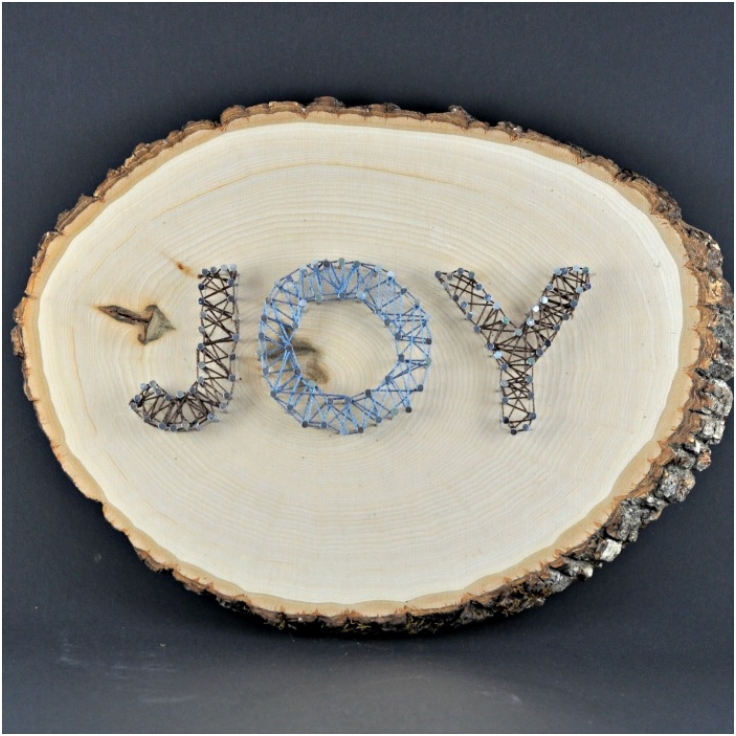 Believe it or not, the Beatles were right. Sometimes, all you need is love. Or joy. And a slice of a ringed log. The simplicity of it, combined with a touch of steel-clad embroidery, will most definitely bring joy to your world.
Wooden Arrow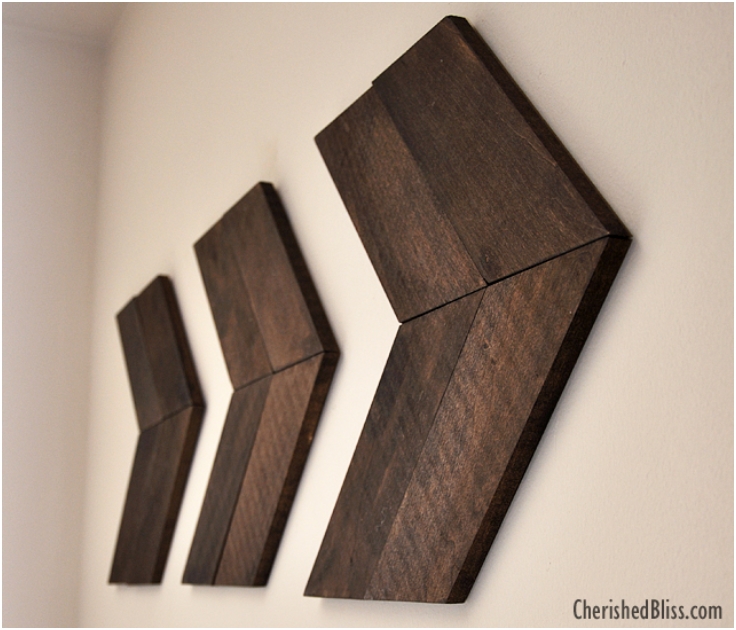 If you feel that your life lacks direction, or that your guests might need directions to the restroom, then you know what to do. You get your wood and easily fashion something that points where it needs to. Who said DIY was pointless?
Wooden Cloud Cup Holder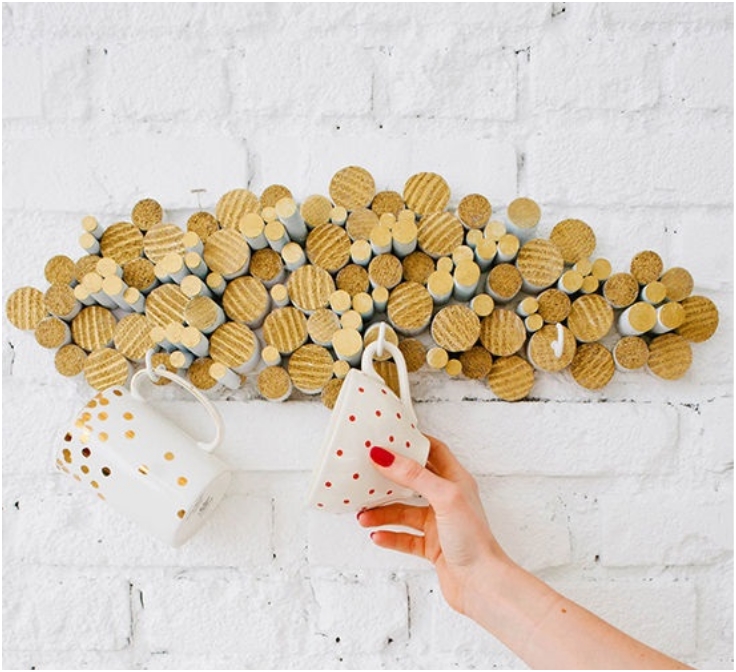 Normally we would say 'You had us at cloud'. But this is not only a cloud but one made out of wood. As if that's not enough, it serves a perfect practical purpose by holding your cups the way they're meant to be held. Firmly, but in a gentle way.
Cut Out Wood Star Art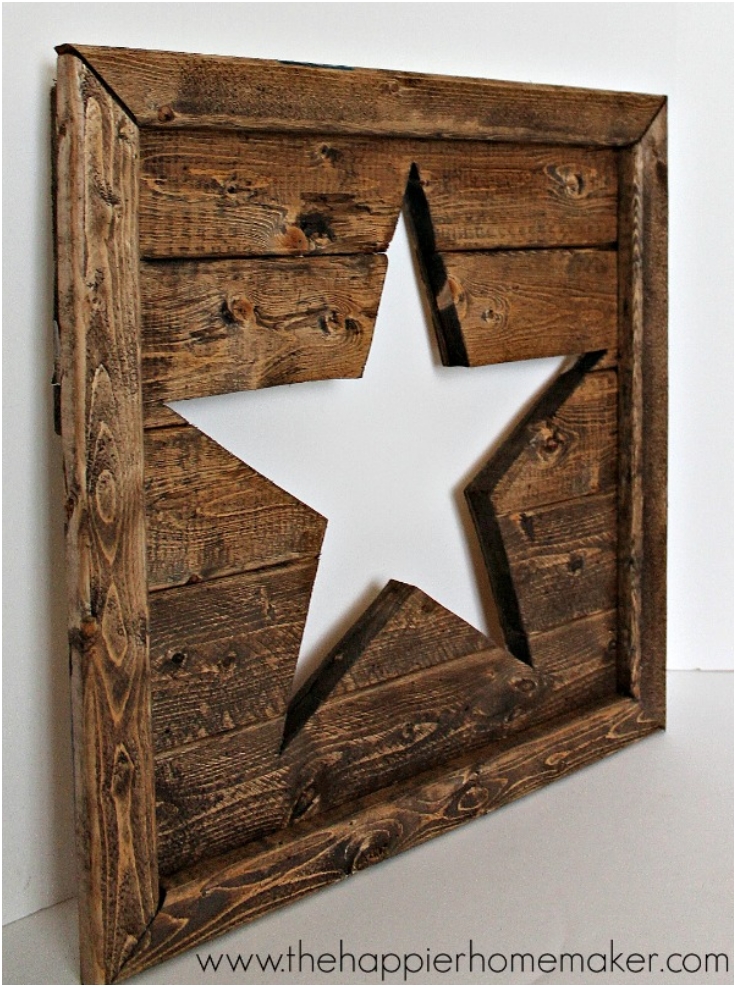 We already know that you're the star of your home (and beyond). Sometimes, though, one needs to be reminded of that. So, instead of putting up mirrors all over the place to gaze at your awesomeness, all it takes is one little symbol to remind you what you are.
Barn Wood and Branches Wall Art
How would you like to have your own miniature woods, on wood, right in the middle of the living room? Let us go out on a limb here and say that you can already hear the soundtrack from 'The Last of the Mohicans' in your head.
Cedar Wood Wall Hanging
Let's be honest here. We all love the look of the good old log cabin, even if we don't like the idea of so many trees being cut down to make it possible. Luckily, here you have the best of both worlds – a loggish look achieved without destroying an entire forest.
Wooden Art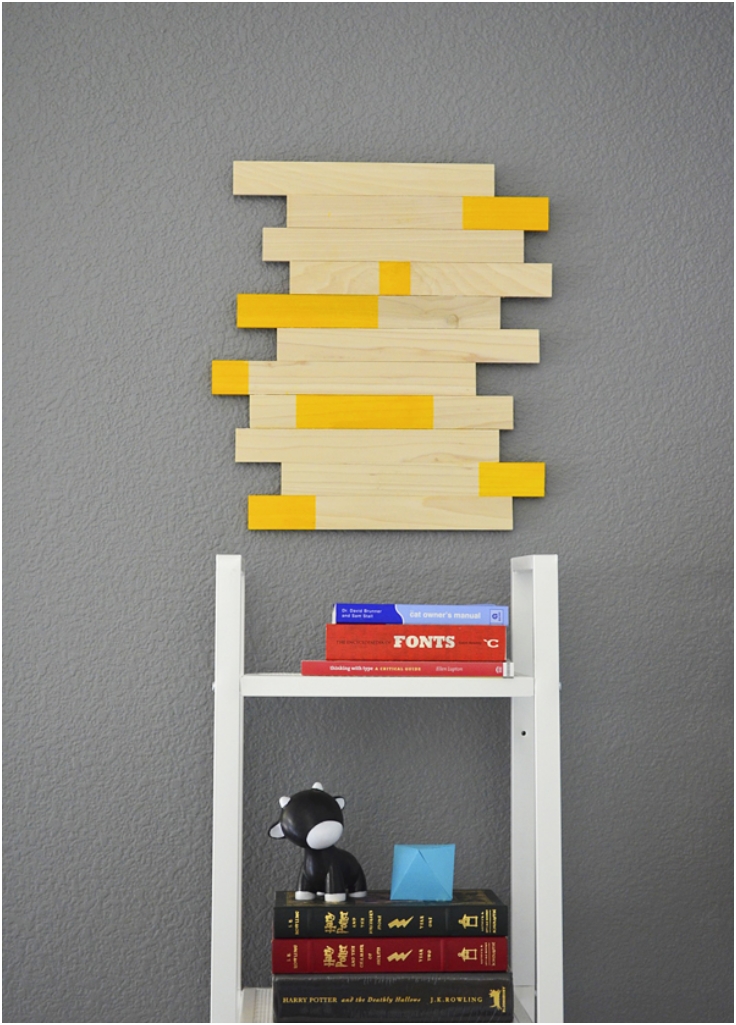 Even though we would argue that wood is an art in itself, you can actually use it to make a proper piece of artwork. Just let your creative side do its thing, and who knows? Maybe one day some of your wooden works may sell for millions at auctions.
London Skyline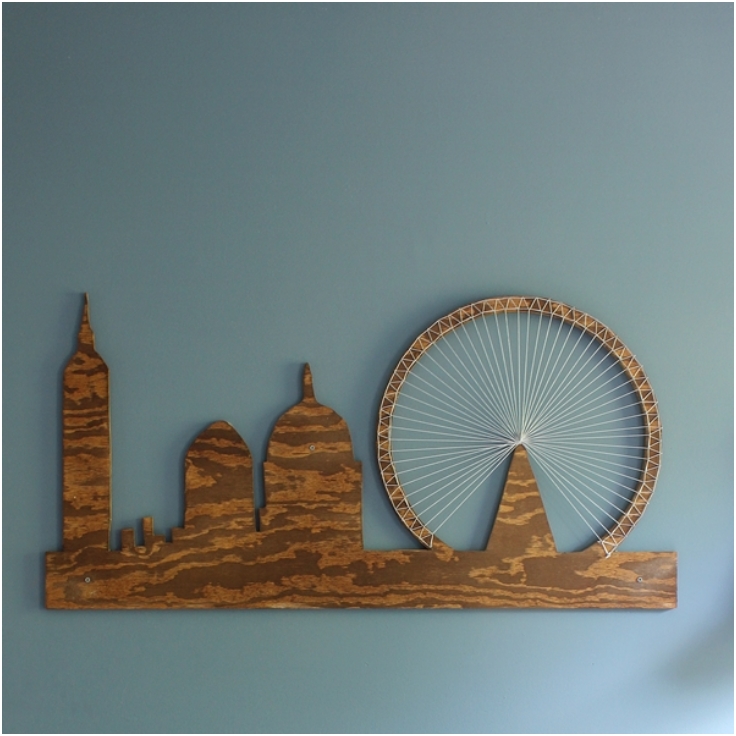 This is the end. Hold your head and count to ten. No, wait a minute. The wrong thing that starts with 'sky'. But at least we got the British theme right. With just a bit of work, you will have the gaze of the all-seeing eye all over you.
Bet you haven't seen so many creative wood artworks in a while, right? Let us know in the comment section which creation you'd chosen to awaken your creative side and impress your loved ones.